As with the top ten, there have been some very questionable film this year so far. Here I name and shame the films that I thought were bad. Will they stay there? Who knows but I just hope we don't have to sit through films like this again…although I know we will.
Those that just missed out:
Lone Survivor
Delivery Man
Grudge Match
That Awkward Moment
Transcendence
A Million Ways To Die In The West
And now here are my worst of this year…
10. Sabotage
Arnie goes serious with a new hairstyle but just an excuse for poorly executed action scenes and a story so ludicrous that you question who thought that this was a good idea.
9. Bad Neighbours
A good idea badly made. A comedy isn't a comedy when you let your leads just improvise and all they can come up with is swearing. That is not funny enough and the one decent joke is ruined by being in the trailer.
8. Paranormal Activity: The Marked Ones
A horror film that isn't scary. We've had it with found footage films and the quiet, quit, LOUD…it's behind you horrors. This team need to stop and watch Oculus to see how to make an interesting and creepy horror.
7. 300: Rise Of An Empire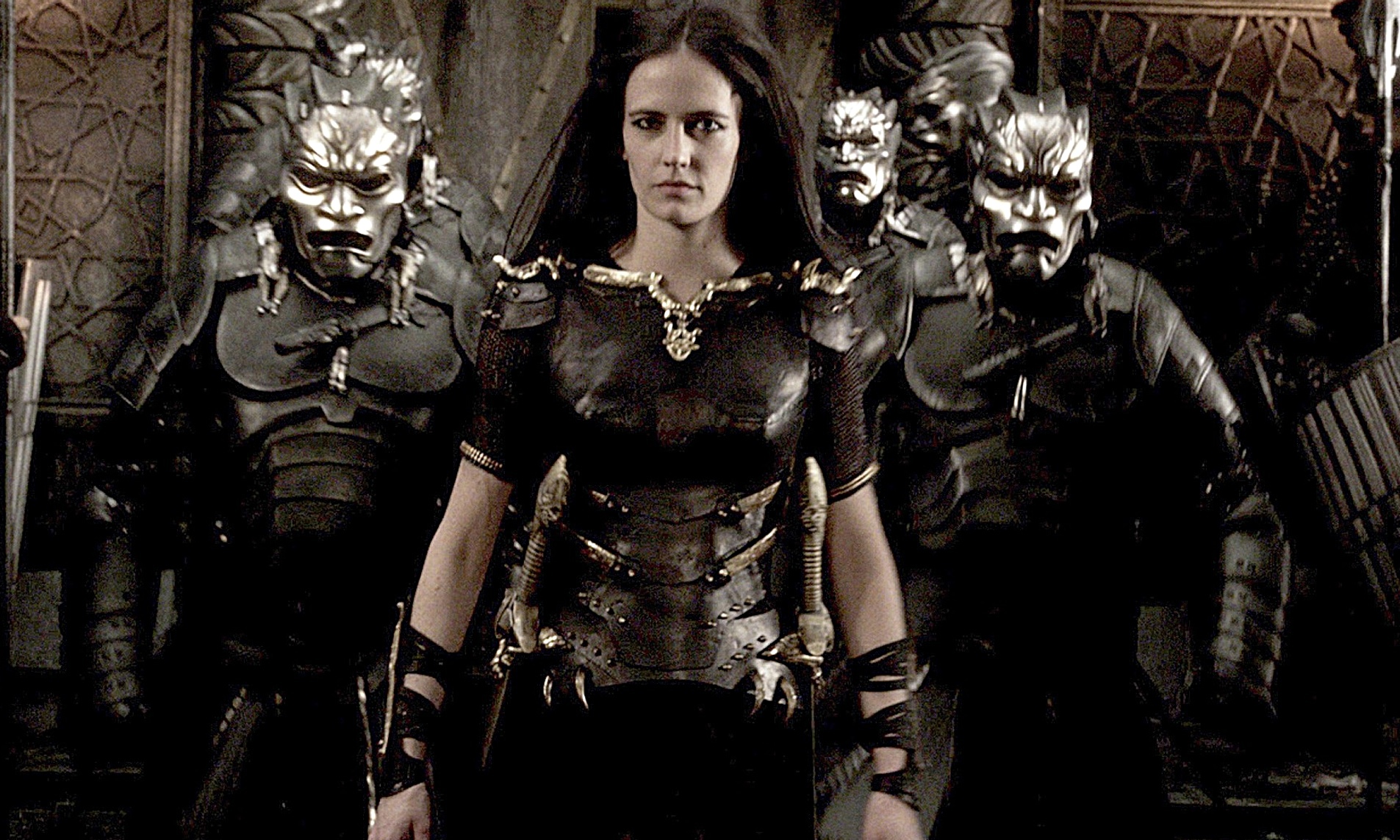 Hey! It's snowing! This sequel to 300 has some awful CGI and the most embarrassing and pointless sex scenes put on-screen. Only Eva Green's over-the-top villainess makes this bore worth watching.
6. I, Frankenstein
Frankenstein, superhero! Basically this is the plot of Underworld but with winged creatures and Aaron Ekhart's buffed monster. Even Bill Nighy looks fed up and only here for the cash.
5. Need For Speed
vooRRRR, vooRRR, vooRRR, varoom screech rooaaarrr puhVRooPuhHoo puhVROOpuhHOO…but where's the plot?
4. Grace Of Monaco
Bonkers non-biopic with Nicole Kidman looking like Nicole Kidman trying to play Grace Kelly in a film that looks glamourous but has the excitement of paint drying. Yawn!
3. The Other Woman
Lazy, unfunny and annoying chick flick which has Cameron Diaz with the perfect job, office and home but acting like a child while Leslie Mann screeches more than the cars in Need For Speed. Takes female comedies back 20 years.
2. Mrs Brown's Boys D'Movie
It may be funny on TV but on the big screen and stretched to over 90 mins, there are no laughs whatsoever and you feel you have been transported to the 70's. Painful.
1. Walking On Sunshine
Imagine High School Musical on 40 cans of Red Bull. Enough said! No go away!