Director: Sean Foley
Starring: Julian Barratt, Essie Davis, Andrea Riseborough, Steve Coogan, Russell Tovey, Simon Farnaby, Harriett Walters, Kenneth Branagh.
Written by: Julian Barratt and Simon Farnaby
Running Time: 89 mins
Cert: 15
Release date: 5th May 2017
During the 70's and 80's, TV detectives weren't as gritty as they are now. In those days, they had some quirk or unusual ability. One such cop was Mindhorn, a former secret agent who has a bionic that can see the truth and was the best police officer on the Isle of Man. That's the backstory to former Mighty Boosh star, Julian Barratt's outrageous and unapologetically silly comedy about a failing actor having to be brought back to his former life in an unusual way.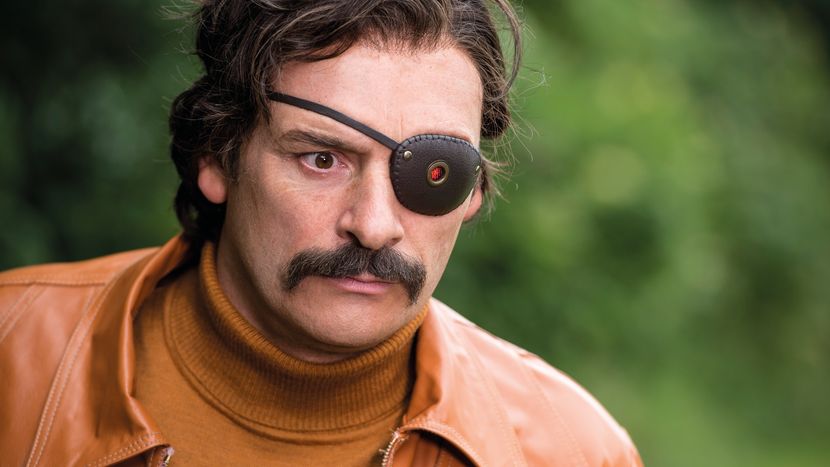 Richard Thorncroft had it all: fame, success and a hit TV show, Mindhorn. He turned his back for a failed attempt in Hollywood. Now he is struggling to even get an audition, yet his ego is in perfect shape, even if he isn't. His agent offers him an unusual job, to help the police on the Isle of Man stop a serial killer who will only speak to Detective Mindhorn, who he believes is real. Thorncroft sees this as an opportunity to rekindle his fame and so heads back to his old haunting ground, where his ego only makes matters worse as he faces his past and tries to save the day.
Comedies of late have not exactly lived up to the genre they are supposed to be. As you may know from reading past reviews, I have found most comedies failing to even raise a smile. Mindhorn, thankfully, doesn't fail. In fact, this is a funny film, meaning I laughed virtually throughout. It sets it's stall out early on, that this isn't going to be a deeply intelligent comedy but an out-and-out ludicrous and often childish glee that very rarely has to stoop so low to include gags about bodily functions of part of the anatomy.
In fact, the joy of Mindhorn is how silly it will get. The premise of a detective with an eye that can see the truth is silly enough but, as we see in the opening sequences, a behind the scenes of the production, Mindhorn is being led by a man who thinks he's the greatest actor in the world, yet needs a stuntman to tell him how to kiss his leading lady. Set forward to modern times and Thorncroft, living in a flat in Walthamstow, is a balding, podgy man clinging onto his past stardom and being sent to auditions just to keep him quiet. (A hilarious scene involves Kenneth Branagh and Thorncroft trying to play Jamaican in the most un-politically correct way).
From that point on, when Thorncroft arrives on the Isle of Man, it becomes a cross between Inspector Clouseau, David Brent and Basil Fawlty.  He just doesn't have a clue. What makes it worse is that he once insulted the island, which the locals haven't forgotten, broken up with his co-star, who is now a top reporter and gave a succession of verbal put-downs about one of the show's minor characters, who has since become a huge success.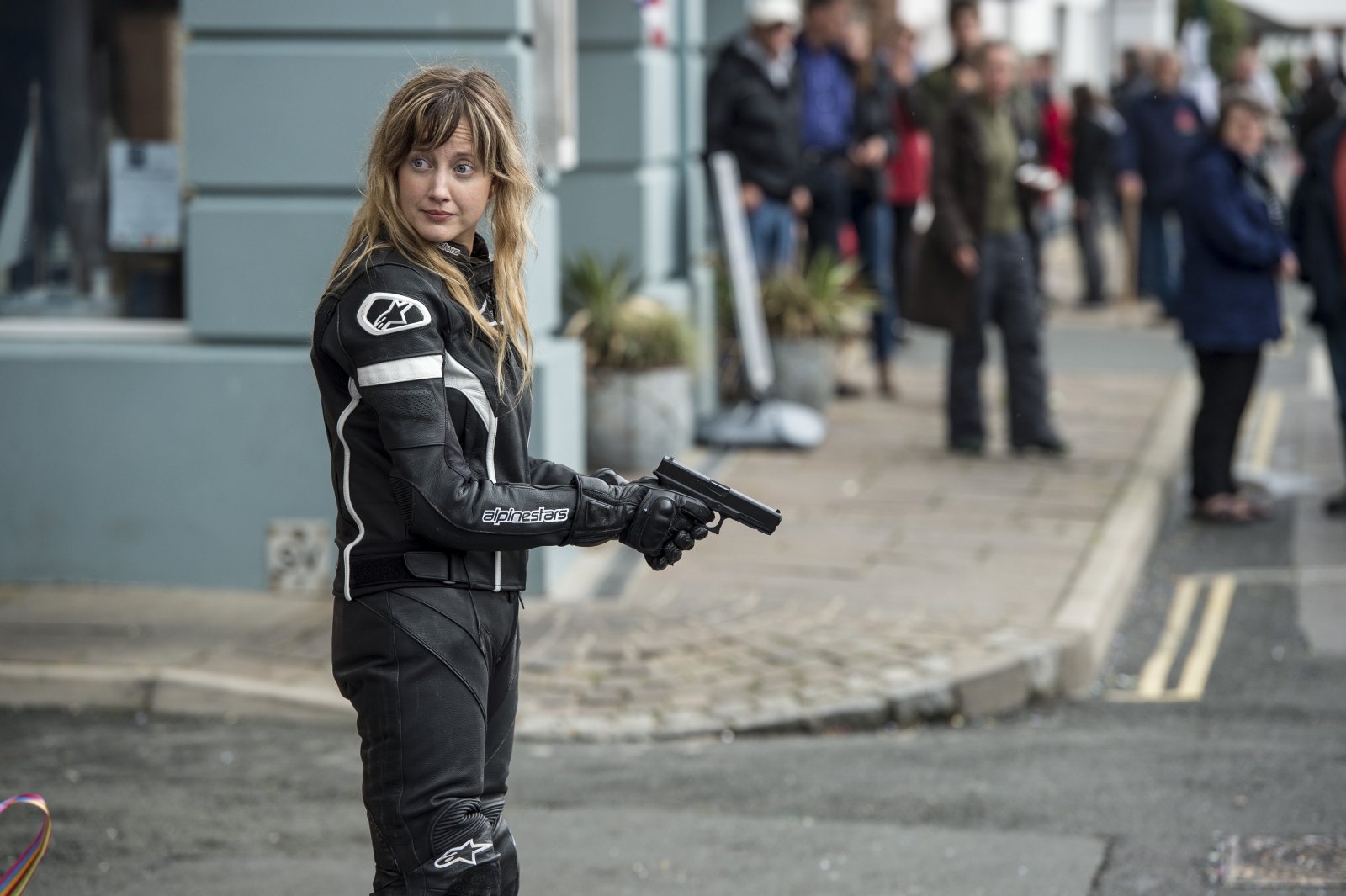 Julian Barratt's creation is a blast. A man living in his own little world, where he's the star and no one else matters. Yet like all good comedy characters, we feel sorry for him and so the laughter is more affectionate than just cruel. The rest of the cast do a terrific job, from Andrea Riseborough's straight-laced local cop to Essie Davis former lover, to the cameos from Branagh and Simon Callow, both hilarious. Co-writer Simon Farnaby almost steals the show as Thorncroft's former stuntman, a man who doesn't understand what a shirt is.
Mindhorn isn't perfect. It is patchy in places and some of the gags don't always hit their targets but when it does, it is very funny. With very few decent comedies out there anymore, this is a strange delight and if you remember those TV shows of days gone by, you will relish in the references to the past. Also, stay till the very end for a brilliant 80's pop video of the classic song, Handcuffed The The Wind! Why wasn't it a hit? A cult has been born!
3/5