Director: Aisling Walsh
Starring: Sally Hawkins, Ethan Hawke, Keri Matchett, Zachary Bennett, Gabrielle Rose, Billy MacLellan
Written by: Sherry White
Running Time: 115 mins
Cert: 12A
Release date: 4th August 2017
As is traditional at this time of year, among the heavy hitters of the summer blockbusters, there is always a small scale movie that unexpectedly grabs your attention. This year, that honour belongs to Maudie, a low-budget biopic of sorts about Maud Lewis, an artist from Nova Scotia, whose life is as vibrant as the paintings she created. It also happens to have two of the finest performances seen this side of the Oscars that cannot be ignored.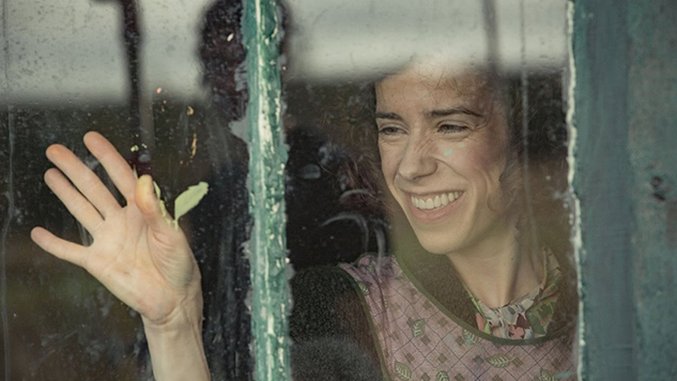 Maud is a young woman forced to live with her aunt by her money-grabbing, scheming brother. Maud doesn't like living with her aunt and longs to have some independence, even though she has arthritis. One day, local fisherman Everett Lewis puts a notice up asking for a live-in housekeeper. Maud sees this as an opportunity to escape and applies. The home is two rooms in the middle of nowhere. While Maud doesn't have much to do, she starts to paint. Her newfound hobby soon brings her attention and so the relationship between Maud and Everett, while sometimes tempestuous, becomes quietly loving and Maud becomes a minor celebrity.
Aisling Walsh's film is a real slow-burner. It doesn't have to rely on fast editing or flashy cinematic trickery to convey the story of this most remarkable woman. Reminiscent of Terrence Malick's Days of Heaven, Maud is a film that grows in power and beauty the longer it remains on screen. The images of Nova Scotia are stunning, capturing the loneliness and the stark wonder of the place. Cinematographer Guy Godfree does a terrific job.
Yet while the scenery is magical, the tale is more about the quiet relationship between two very different people. Maud, full of hope and innocence, while Everett is a hard man with old-fashioned values, which he shows in his surprising and shocking brutality. Yet all the while there is a silent tenderness within him. He doesn't understand Maud and her passion for painting and yet Maud seems to understand every inch of him.
The film doesn't rush through scenes or jumps about with time. Instead, it leisurely allows us to fully understand these two very different people, which makes us emote with them, feel with them. A word of warning: this is a film that sometimes is painful to watch, mainly because you grow to love these characters. One particular shocking part of the story will break your heart.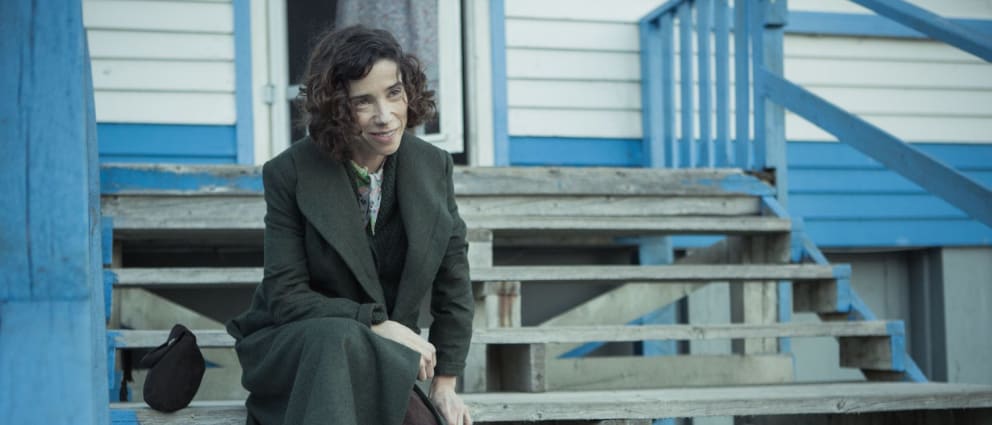 It helps that the two lead performances are so outstanding. Sally Hawkins is amazing as Maud. Riddled with arthritis, she completely embodies her. You forget that this is an actress playing a role. She is Maud Lewis. Her mannerisms, her total commitment to the role is fantastic to watch and you can see she has such love and respect for the woman that she doesn't want to let her down. It is a remarkable performance that needs all the recognition it fully deserves.
Having said that, Ethan Hawke as Everett has an even harder task and yet pulls it off magnificently. As a man who refuses to show his emotions, who lives in a world where men are king and woman live in the kitchen, you should hate him. Yet Hawke is so understated and makes us really care about this man, even more so towards the end of the film. Both performances complement one another and it is these two stars who prove that with the right script, you can do remarkable things.
Maudie may not be for everyone and some might struggle with the pacing and the mood of the piece but if you allow it a chance, you will be richly rewarded. This is a terrific drama about a terrific woman. It might not have the budget of Dunkirk or the spectacle of a Marvel film but it has heart, it has tenderness and it has Hawkins and Hawke. You couldn't ask for anything more.
4/5