Director: Travis Knight
Starring: Hailee Steinfeld, John Cena, Jorge Lendeborg Jr., John Ortiz, Pamela Adlon, Jason Drucker, Stephen Schneider.
Written by: (also story) Christina Hodson (based on the characters created) Hasbro.
Running Time: 114 mins
Cert: PG
Release date: 24th December 2018
If you are a regular reader of this blog, you will know that I am not a massive Transformers fan, mainly because they are full fo the usual excesses that director Michael Bay adds, from the overuse of slow-motion and flashy camera work to its often teen porn attitude to women. Going into Bumblebee, a prequel to the previous five films, felt a little like a prisoner heading towards death row. My worries after the first five minutes were squashed and I could relax because this is the Transformers movie everybody has been waiting for. And not a Bay-ism in sight.
After a huge battle on a distant planet, the Autobots leader, Optimus Prime, sends the smallest of the Autobots, Bumblebee, to Earth, where he can monitor whether this is a good place to hide from the Decepticons. Landing in 1987 and hiding as a yellow VW Bug, Charlie, an 18-year-old trying to find her way in the world, discovers him and they become friends. The Decepticons, however, are not far behind and the American Government want Bumblebee too.
The direction this time is in the hands of Travis Knight, the man behind Kubo and the Two Strings. Instantly you know that the film is in good hands when the opening and impressive battle scene between the Autobots and the Decepticons are easy to view and you can see exactly what is going on, unlike Bay's slapdash mess of explosions and whizzing camera work.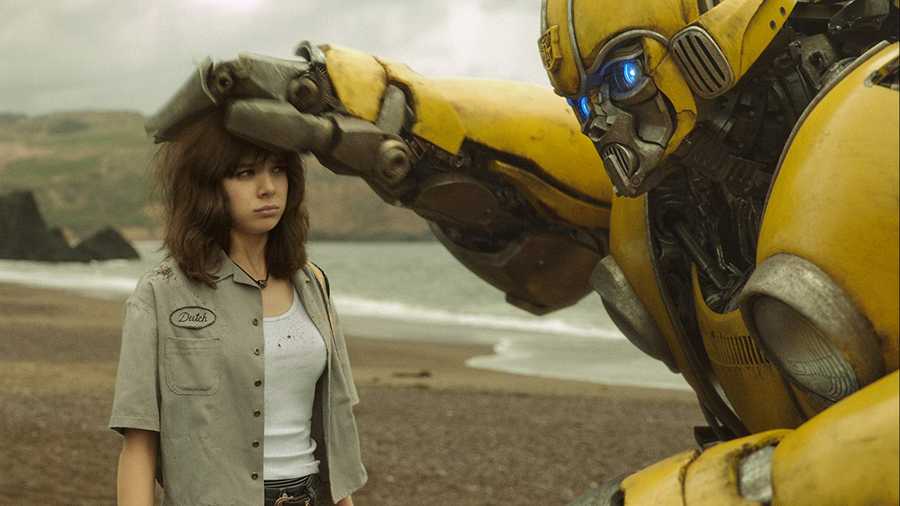 The film kicks into gear when we reach Earth and the introduction of Charlie, a female character who doesn't dress like she's escaped from the pages of a bloke's magazine and who has real character depth. Living with her mother, brother and an overzealous step-father, she grieves for her real father who died, who encouraged her to be a great diver and who she misses. Having Bumblebee in her life gives her the support she feels is missing and a real friend.
The film flows nicely without having any jarring set pieces, using a terrific if somewhat cheesy 80's soundtrack to move the action along. The introduction of the Army and Government men, led by Agent Burns, never interferes with the simple narrative of friendship and innocence which Bumblebee so neatly draws on.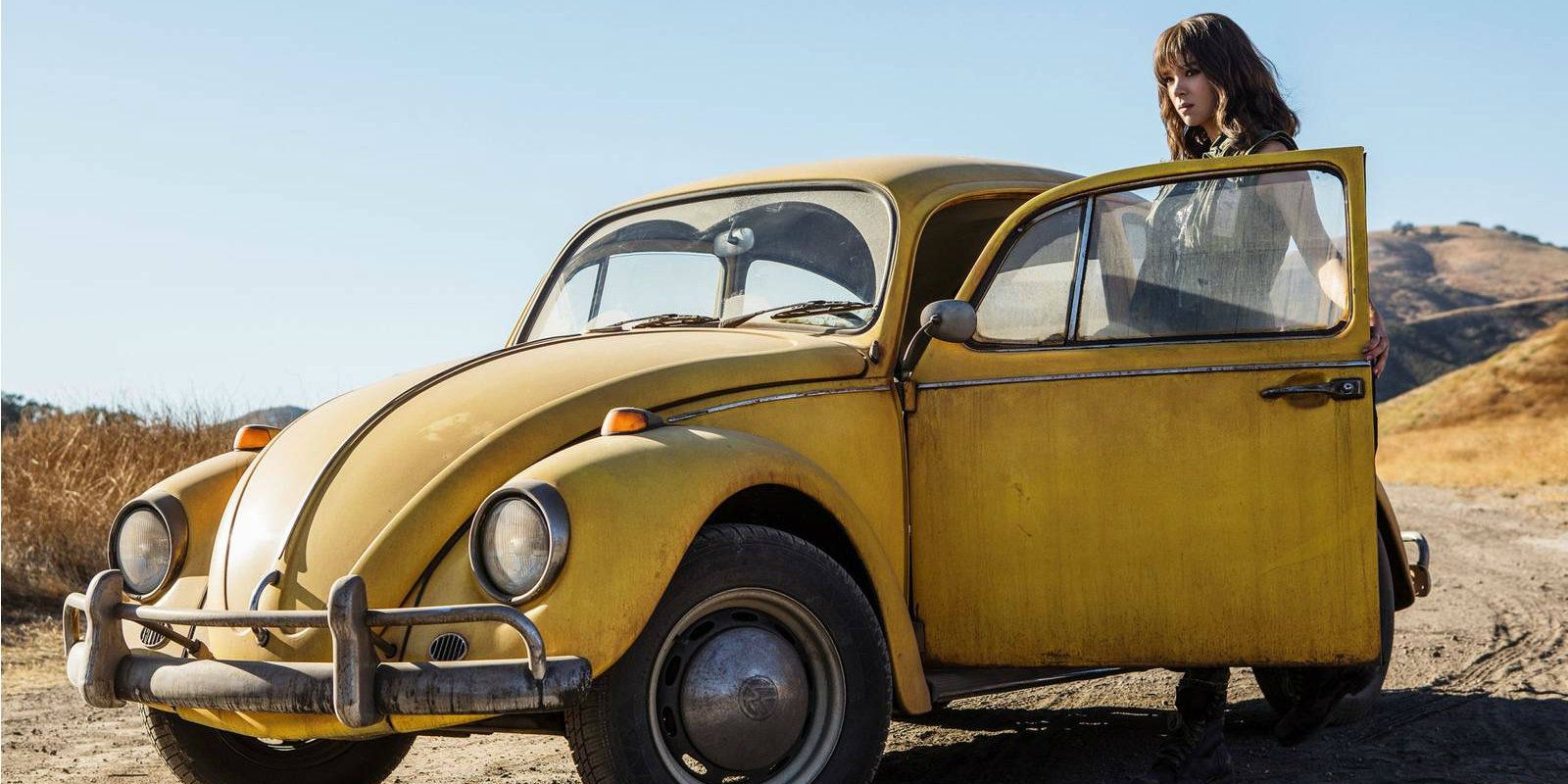 Bumblebee himself is a delightful creation. A childlike character who is fascinated in this world he has landed on and yet cannot help his curiosity get the better of him, causing chaos as he goes. It has very similar rifts to ET and other Spielberg-like family fares from the '80s (Steven Spielberg is an executive producer). Thus as well as being much more light-hearted than previous Transformers films, which was more interested in destruction than humour, this has heart and plenty to go around.
Taking on the role of Charlie, Hailee Steinfeld is a delight. Having already proven herself a strong actress in True Grit, this allows us to see the lighter side as well as giving us a three-dimensional creation, one that you immediately can relate to. Wrestling star John Cena is perfect as a gruff, tough Agent Burns and while his character is nothing more than that, Cena does a fine job in a role Dwayne Johnson could do with his eyes closed.
Bumblebee is a huge surprise. It's fun, charming and has plenty of heart and warmth, something you could never say about the previous films. If this is the start of a new reboot for the series, it is certainly going in the right direction. Just keep Michael Bay away from the directing side and everything should be alright. A perfect holiday treat.
4/5