Director: David Leitch
Starring: Dwayne Johnson, Jason Statham, Idris Elba, Vanessa Kirby, Helen Mirren, Eiza Gonzalez, Eddie Marsan, Cliff Curtis, Eliana Sua
Written by: Drew Pearce, (also story) Chris Morgan and (based on the characters created) Gary Scott Thompson
Running Time: 135 mins
Cert: 12A
Release date: 1st August 2019
Let's face it, 2019 has not been a great summer for blockbusters. Most have failed to hit the mark while others have been unimaginative and dull. So at the tail end of the season comes a film that does exactly what you expect it to do. Hobbs and Shaw is a big, dumb, loud popcorn crowd-pleaser with a cast that knows the premise is ridiculous but goes along for the ride and hopes you will too. Well, I certainly did.
When a mission to capture a deadly virus goes badly wrong, agent Hattie injects herself and is accused of killing her team and stealing it. On the run, it takes Luke Hobbs and Deckard Shaw, the best trackers in the business, to find her and remove the virus before it can infect her body thoroughly and then spread to other humans. The only problem is, superhuman Brixton wants the virus too.
Even those the plot sounds ludicrous, to be honest, it's very much secondary to a film that is built upon massive set pieces and testosterone-fuelled banter. This spin-off from the hugely successful Fast & Furious franchise takes two of its most recent character additions, the brutish cop, Hobbs and British loner Shaw, throws them into a room together and sees who comes out tops, whether it be in insults or smashes heads. The thing is, they have to work together, no matter how much they hate each other.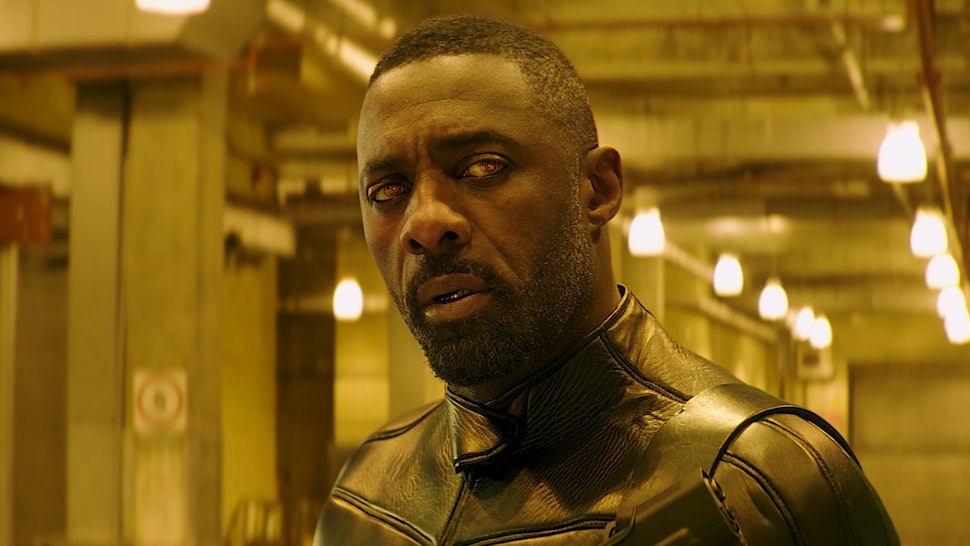 From the very start, with an ear-piercing shoot-out leading to British agent Hattie going on the run, director David Leitch sets his stool out immediately. This is a film of guns a-blazing, car chases, explosions and the kind of immature one-liners that kids will readily use in the playground to make them seem harsh. Character development is not essential. The plot is not important. Noise is, and the louder it gets, the more satisfied the filmmaker gets.
We get the kind of globe-trotting that Bond is so famous from, so we have a car chase through the streets of London, as well as people throwing themselves out of skyscrapers to fight on ropes outside the building. We head to Moscow to destroy a factory and end up in Somoa for a finale that defies belief.
The cast all seem to be having fun. Dwayne Johnson uses every inch of charm and charisma to win the audience over while Jason Statham plays the cockney geezer with a wink in his eye and some nifty high kicks. Together they are like a bickering married couple, which gives the film its appeal. Idris Elba seems to be enjoying himself as Brixton, or as he called himself, Bad Guy! Every action film needs to have Vanessa Kirby in it. As Hattie, she gives as good as her male counterparts do. There's also good fun to be had from some neat cameos, but I won't spoil things by saying who.
Hobbs and Shaw is as dumb as they come but is a season when the blockbusters haven't amounted to much, this is a film you can get a big bag of popcorn, a large drink and you can munch and slurp your way through without anyone caring about the noise. Switch you brian into neutral and go along for a bonkers ride. Listen, any film that has Dwayne Johnson pulling down a helicopter, using a chain and his own brute force gets high marks in my book.
4/5