Morning! It's Easter Sunday! The one day that always causes confusion as to whether shops are open or not. Fairly easy to fathom out this year. I'm guessing the parks and open spaces will be packed today as the weather will be okay but get ready to wrap up by tomorrow. If you don't want to venture out but just stuff yourself with chocolate eggs, then why not watch a movie while doing so? Here's today list, Sunday 4th April.
Stay safe, look after yourself and Happy Easter Sunday!
AMAZON PRIME
PSYCHO (15)
Starring: Anthony Perkins, Janet Leigh, Vera Miles, John Gavin
Horror, Thriller
A Phoenix secretary embezzles $40,000 from her employer's client, goes on the run, and checks into a remote motel run by a young man under the domination of his mother. A masterpiece in terror from Alfred Hitchcock. Strong violence. Black and white.
DUNKIRK (12)
Starring: Fionn Whitehead, Tom Glynn-Carney, Jack Lowden, Harry Styles
War, Thriller, Drama
Christopher Nolan's impressive wartime drama about the Allied evacuation from Northern France in 1940. Sustained threat, intense sequences, moderate violence, strong language.
NETFLIX
PIECES OF A WOMAN (15)
Starring: Vanessa Kirby, Shia LeBeouf, Ellen Burstyn, Sarah Snook
Drama
When a young mother's home birth ends in unfathomable tragedy, she begins a year-long odyssey of mourning that fractures relationships with loved ones in this deeply personal story of a woman learning to live alongside her loss. A powerful drama with a superb performance from Oscar-nominated Vanessa Kirby. Strong language, sex, nudity, drug misuse, domestic abuse.
BABY MAMA (12)
Starring: Tina Fey, Amy Poehler, Sigourney Weaver, Steve Martin
Comedy
A successful, single businesswoman who dreams of having a baby discovers she is infertile and hires a working-class woman to be her unlikely surrogate. An underrated comedy with two top comic talents in the leads. Infrequent moderate sex references and language.
NOW TV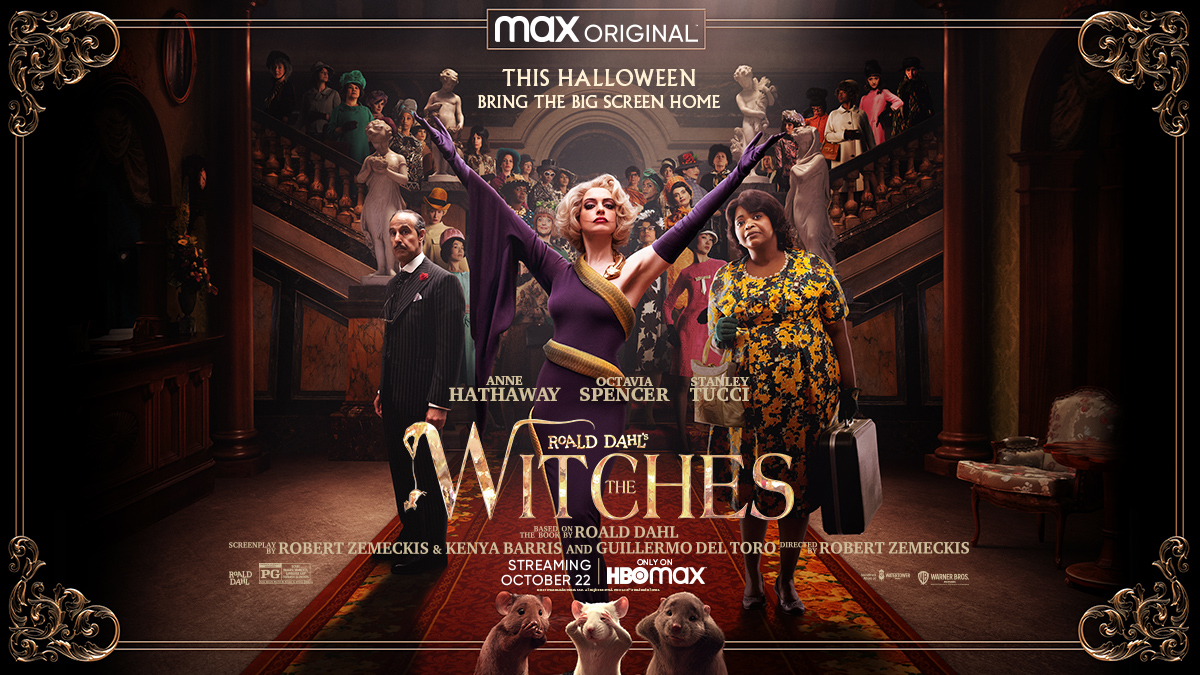 THE WITCHES (PG)
Starring: Anne Hathaway, Octavia Spenser, Stanley Tucci, Chris Rock, Jahzir Bruno
Adventure, Comedy, Family
A young boy and his grandmother have a run-in with a coven of witches and their leader. Robert Zemeckis' version of the classic Roald Dahl book, with a script co-written by Guillermo Del Toro. Mild threat, scary scenes, language.
IRRESISTIBLE (15)
Starring: Steve Carell, Rose Byrne, Mackenzie Davis, Natasha Lyonne, Chris Cooper
Comedy, Drama
A Democratic strategist helps a retired veteran run for mayor in a small, conservative Midwest town. Enjoyable political satire from former Daily Show host, Jon Stewart. Strong language, sex references.
DISNEY+
HELLO, DOLLY! (U)
Starring: Barbra Streisand, Walter Matthau, Michael Crawford, Louis Armstrong
Musical
Matchmaker Dolly Levi travels to Yonkers to find a partner for "half-a-millionaire" Horace Vandergelder, convincing his niece, his niece's intended, and his two clerks to travel to New York City along the way. Bright and breezy musical directed by Gene Kelly.
DEAD PRESIDENTS (18)
Starring: N'bushe Wright, Chris Tucker, Keith David, Larenz Tate, Freddy Rodriguez
Thriller, Action
A Vietnam vet adjusts to life after the war while trying to support his family, but the chance of a better life may involve crime and bloodshed. Hugely underrated crime thriller. Strong language and violence.
MOVIES ON TERRESTRIAL TV
EASTER PARADE (U)
1pm BBC2
Starring: Fred Astaire, Judy Garland, Peter Lawford, Ann Miller
Musical
A nightclub performer hires a naïve chorus girl to become his new dance partner to make his former partner jealous and to prove he can make any partner a star. Wonderfully joyful seasonal musical.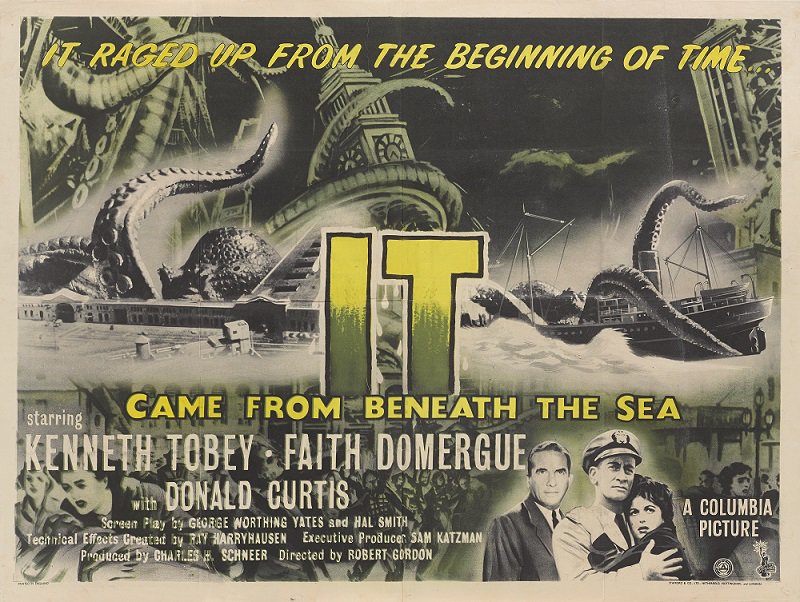 IT CAME FROM BENEATH THE SEA (PG)
1pm Horror Channel
Starring: Kenneth Tobey, Faith Domergue, Donald Curtis, Ian Keith
Sci-Fi, Horror
A giant, radioactive octopus rises from the Philippine Trench to terrorize the North American Pacific Coast. Classic monster movie with effects by the master, Ray Harryhausen. Mild violence and horror. Black and white.
THE GUNS OF NAVARONE (PG)
1.55pm ITV4
Starring: Gregory Peck, David Niven, Anthony Quinn, Stanley Baker, Anthony Quayle
War, Adventure, Action
A British team is sent to cross occupied Greek territory and destroy the massive German gun emplacement that commands a key sea channel. Exciting war adventure from the writer of Where Eagles Dare. Violence.
THIS ISLAND EARTH (PG)
2.30pm Horror Channel
Starring: Jeff Marrow, Faith Domergue, Rex Reason, Lance Fuller
Sci-Fi, Horror
Aliens come to Earth seeking scientists to help them in their war. 50s sci-fi adventure. Mild violence and gore.
MACKENNA'S GOLD (15)
2.50pm Sony Movies Action
Starring: Gregory Peck, Omar Sharif, Telly Savalas
Western, Adventure
A bandit kidnaps a Marshal who has seen a map showing a gold vein on Indian lands, but other groups are looking for it too, while the Apache try to keep the secret location undisturbed. Tough western action with a good cast. Violence, mild language and sexual content.
THE VIKINGS (PG)
3.05pm BBC2
Starring: Kirk Douglas, Tony Curtis, Ernest Borgnine, Janet Leigh
Action, adventure
A slave and a Viking prince fight for the love of a captive princess. Epic adventure with stunning landscapes. A classic. Violence and sexual references.
HARRY POTTER AND THE GOBLET OF FIRE (12)
3.15pm ITV2
Starring: Daniel Radcliffe, Rupert Grint, Emma Watson, Michael Gambon, Alan Rickman, Maggie Smith, Gary Oldman
Adventure, Fantasy
Harry Potter finds himself competing in a hazardous tournament between rival schools of magic, but he is distracted by recurring nightmares. The series enters the darker part which maybe too intense for younger viewers. Moderate fantasy violence, threat and horror.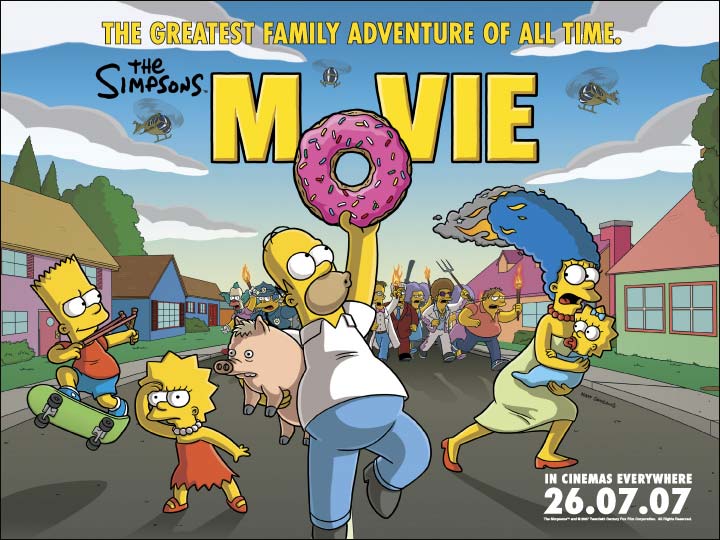 THE SIMPSON MOVIE (PG)
3.40pm Channel 4
Starring: Dan Castellaneta, Julie Kavner, Nancy Cartwright
Animation, comedy, adventure
After Homer deliberately pollutes the town's water supply, Springfield is encased in a gigantic dome by the EPA and the family are declared fugitives. Big screen outing for the famous cartoon family. Mild language, innuendo and comic violence.
THE BAREFOOT CONTESSA (PG)
4.05pm Sony Movies Classic
Starring: Humphrey Bogart, Ava Gardner, Edmund O'Brien, Marius Goring, Rossano Brazzi
Drama, Thriller
This is the life of a Hollywood movie star named Maria, as told by writer/director Harry et al, from being discovered in Madrid, Spain, until her funeral in Italy. Terrific film-noir with two top leads.
CHITTY CHITTY BANG BANG (U)
4.10pm Channel 5
Starring: Dick Van Dyke, Sally Ann Howes, Lionel Jeffries
Musical, fantasy, adventure
A down-on-his-luck inventor turns a broken-down Grand Prix car into a fancy vehicle for his children, and then they go off on a magical fantasy adventure to save their grandfather in a far-off land. The first film I ever saw in the cinema. Very mild comic violence and scary scenes.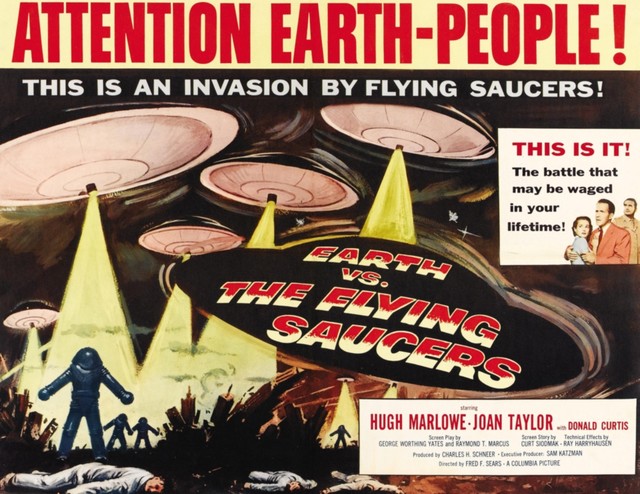 EARTH VS. THE FLYING SAUCERS (U)
4.10pm Horror Channel
Starring: Hugh Marlowe, Joan Taylor, Donald Curtis, Morris Ankrum
Sci-Fi, Horror
Extra-terrestrials traveling in high-tech flying saucers contact a scientist as part of a plan to enslave the inhabitants of Earth. More 50s sci-fi adventure with effects by Ray Harryhausen. Mild violence.
EVOLUTION (PG)
4.35pm Film4
Starring: David Duchovny, Julianne Moore, Orlando Jones, Seann William Scott, Dan Aykroyd
Comedy, sci-fi
A fire-fighting cadet, two college professors, and a geeky but sexy government scientist work against an alien organism that has been rapidly evolving since its arrival on Earth inside a meteor. Silly comedy from the director of Ghostbusters. Mild language, horror, and sexual references.
CHAIN REACTION (12)
5pm Sony Movies
Starring: Keanu Reeves, Morgan Freeman, Rachel Weisz, Fred Ward, Brian Cox
Action, Drama, Sci-Fi
Two researchers in a green alternative energy project are put on the run when they are framed for murder and treason. Chase thriller from the director of The Fugitive. Moderate violence and language.
KELLY'S HEROES (PG)
5.05pm ITV4
Starring: Clint Eastwood, Telly Savalas, Don Rickles, Carroll O'Connor, Donald Sutherland
War, Adventure, Comedy
A group of U.S. soldiers sneaks across enemy lines to get their hands on a secret stash of Nazi treasure. Classic war adventure. Mild language and violence.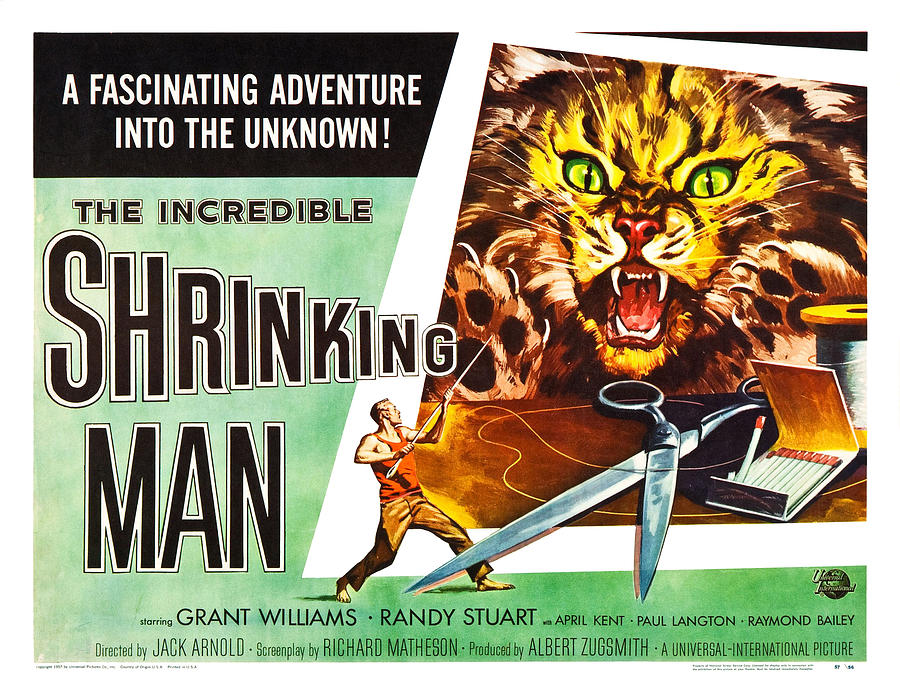 THE INCREDIBLE SHRINKING MAN (PG)
5.50pm Horror Channel
Starring: Grant Williams, Randy Stuart, April Kent
Sci-fi, horror
When Scott Carey begins to shrink because of exposure to a combination of radiation and insecticide, medical science is powerless to help him. Classic sci-fi from the 50s. Violence, peril and scary scenes. Black and White.
GREASE (PG)
5.55pm Channel 4
Starring: John Travolta, Olivia Newton-John, Stockard Channing
Musical, Romance, Comedy
Good girl Sandy Olsson (Olivia Newton-John) and greaser Danny Zuko (John Travolta) fell in love over the summer. When they unexpectedly discover they're now in the same high school, will they be able to rekindle their romance? Classic 70s musical that spawned a string of hits. Frequent mild sex references and mild language.
HARRY POTTER AND THE ORDER OF THE PHOENIX (12)
6.20pm ITV2
Starring: Daniel Radcliffe, Rupert Grint, Emma Watson, Michael Gambon, Alan Rickman, Maggie Smith, Ralph Fiennes
Fantasy, Adventure
With their warning about Lord Voldemort's return scoffed at, Harry and Dumbledore are targeted by the Wizard authorities as an authoritarian bureaucrat slowly seizes power at Hogwarts. The epic series continues. Moderate fantasy violence and horror.
WE BOUGHT A ZOO (PG)
6.35pm Film4
Starring: Matt Damon, Scarlett Johansson, Thomas Haden Church, Colin Ford, Elle Fanning
Drama, Comedy
Set in Southern California, a father moves his young family to the countryside to renovate and re-open a struggling zoo. Delightfully sweet drama from the writer/director of Jerry Maguire.
THE AFRICAN QUEEN (U)
6.50pm Sony Movie Classic
Starring: Humphrey Bogart, Katharine Hepburn
Adventure, drama
In WWI Africa, a gin-swilling riverboat captain is persuaded by a strait-laced missionary to use his boat to attack an enemy warship.. Bogart won an Oscar for his role in this classic adventure. Violence and mild peril.
3:10 TO YUMA
7.05pm Sony Movies Action
Starring: Glenn Ford, Van Heflin
Western, drama, thriller
Broke small-time rancher Dan Evans is hired by the stagecoach line to put big-time captured outlaw leader Ben Wade on the 3:10 train to Yuma but Wade's gang tries to free him. Cracking classic western. Moderate violence. Black and white.
SURROGATES (12)
7.10pm Sony Movies
Starring: Bruce Willis, Radha Mitchell, Ving Rhames, Rosamund Pike
Action, Sci-Fi, Thriller
Set in a futuristic world where humans live in isolation and interact through surrogate robots, a cop is forced to leave his home for the first time in years in order to investigate the murders of others' surrogates. Decent sci-fi adventure. Moderate sex references.
20 MILLION MILES TO EARTH (PG)
7.25pm Horror Channel
Starring: William Hopper, Joan Taylor, Thomas Browne Henry
Sci-Fi, Action, Adventure,
The first U.S. spaceship to Venus crash-lands off the coast of Sicily on its return trip. A dangerous, lizard-like creature comes with it and quickly grows gigantic. Monsters aplenty in this Ray Harryhausen effect-filled movie. Mild violence.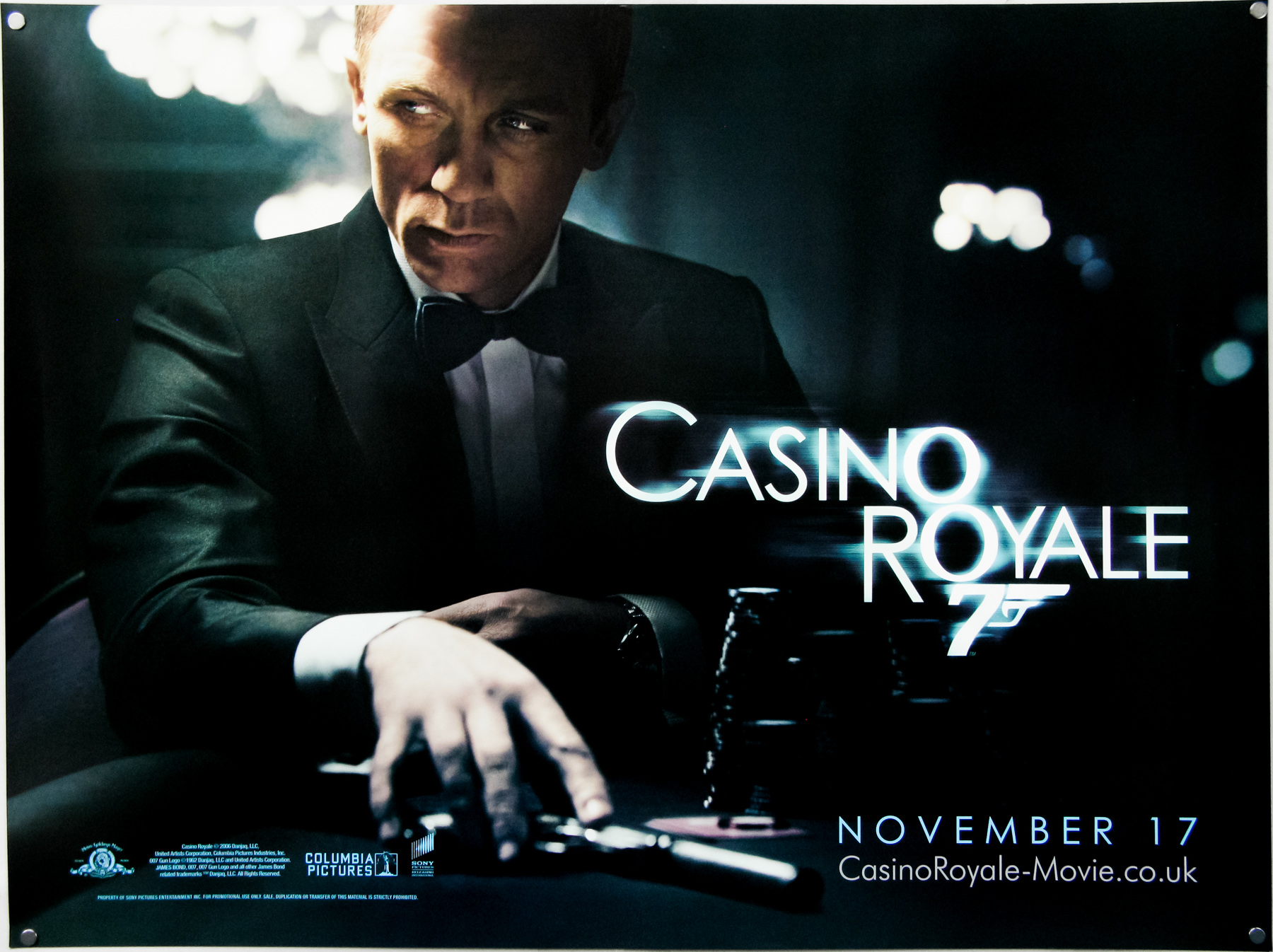 CASINO ROYALE (12)
8pm ITV4
Starring: Daniel Craig, Eva Green, Mads Mikkelsen, Judi Dench
Action, adventure, thriller
After earning 00 status and a licence to kill, Secret Agent James Bond sets out on his first mission as 007. Bond must defeat a private banker funding terrorists in a high-stakes game of poker at Casino Royale, Montenegro. Daniel Craig's first outing as James Bond is a cracking adventure and one of the best of the series. Strong violence, sex references and a scene of torture.
THE CAINE MUTINY (U)
9pm Sony Movies Classic
Starring: Humphrey Bogart, Jose Ferrer, Van Johnson, Fred MacMurray
Drama, War
When a U.S. Naval captain shows signs of mental instability that jeopardizes the ship, the first officer relieves him of command and faces court martial for mutiny. Classic courtroom drama with a top-notch cast.
ENEMY OF THE STATE (15)
9pm Sony Movies
Starring: Will Smith, Gene Hackman, John Voight, Regina King
Action, thriller
A lawyer becomes targeted by a corrupt politician and his N.S.A. goons when he accidentally receives key evidence to a politically motivated crime. Tense conspiracy thriller from Tony Scott. Strong language and violence.
KINGSMAN: THE GOLDEN CIRCLE (15)
9pm Film4
Starring: Colin Firth, Taron Egerton, Jeff Bridges, Julianne Moore, Pedro Pascal, Halle Berry, Channing Tatum, Mark Strong, Elton John
Action, Adventure, Comedy
After the Kingsman's headquarters are destroyed and the world is held hostage, an allied spy organisation in the United States is discovered. These two elite secret organisations must band together to defeat a common enemy. Sequel to the hugely successful spy adventure. Strong violence, language, sex references, drug misuse.
X-MEN: APOCALYPSE (12)
9pm E4
Starring: Michael Fassbender, Oscar Isaac, James McAvoy, Jennifer Lawrence, Nicholas Hoult, Rose Byrne, Tye Sheridan, Sophie Turner, Olivia Munn
Science Fiction, Drama, Action
In the 1980s the X-Men must defeat an ancient all-powerful mutant, En Sabah Nur, who intends to thrive through bringing destruction to the world. Great special effects in a routine X-Men movie. Moderate violence, threat, bloody images, infrequent strong language.
RED JOAN (12)
10pm BBC2
Starring: Judi Dench, Sophie Cookson, Alfie Allen, Kim Allen, Stephen Boxer
Biopic, Drama, Thriller
The story of Joan Stanley, who was exposed as the K.G.B.'s longest-serving British spy. Fascinating true story. Moderate sex, suicide references.
21 JUMP STREET (15)
10.20pm ITV1
Starring: Jonah Hill, Channing Tatum, Brie Larson, Ice Cube
Comedy, Action, Crime
A pair of underachieving cops are sent back to a local high school to blend in and bring down a synthetic drug ring. Hilarious reboot of the 80s TV series. Strong language, sex references, violence and drug use.
POLICE ACADEMY (15)
10.55pm ITV4
Starring: Steve Guttenberg, Kim Cattrell, Bubba Smith
Comedy
The first of the hugely successful Police Academy series with Steve Guttenberg as a wise-cracking dropout forced to join the police academy after a recruitment drive. By far the best and funniest of the series. Language, crude humour and sexual content.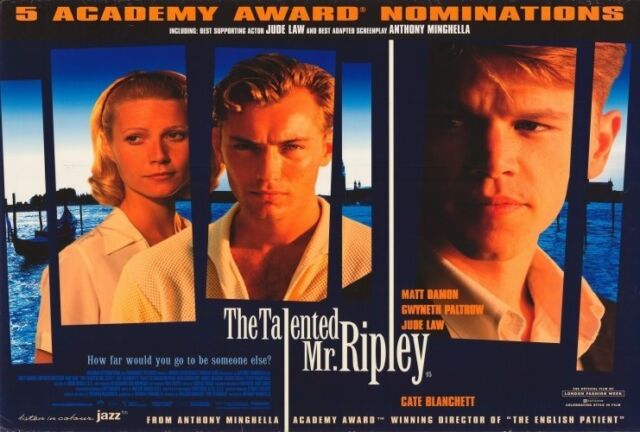 THE TALENTED MR. RIPLEY (15)
11.20pm 5*
Starring: Matt Damon, Gwyneth Paltrow, Jude Law, Philip Seymour Hoffman, Cate Blanchett
Drama, Thriller
In late 1950s New York, Tom Ripley, a young underachiever, is sent to Italy to retrieve Dickie Greenleaf, a rich and spoiled millionaire playboy. But when the errand fails, Ripley takes extreme measures. Complex thriller with a superb cast. Violence, language and brief nudity.
THE MAN WHO KILLED HITLER AND THEN THE BIGFOOT (15)
11.45pm Film4
Starring: Sam Elliott, Aidan Turner, Caitlin FitzGerald, Larry Miller, Ron Livingston
Sci-Fi, Adventure, Drama
Calvin Barr, an old, bitter recluse who was once a legendary assassin for the US government, and whose task to kill Hitler almost changed the course of WWII, is asked to come back from retirement for one final top secret mission – to track down and eliminate a Bigfoot. A film that is far better than the title suggests. Strong violence, frightening scenes and bloody images.
ENEMY MINE (12)
12midnight Talking Pictures TV
Starring: Dennis Quaid, Lou Gossett Jr
Sci-Fi, Action, Adventure
During a long space war, the lives of two wounded enemies become dependent on their ability to forgive and to trust. Interesting sci-fi adventure from the director of In The Line of Fire. Violence and mild language.
THUNDERBOLT AND LIGHTFOOT (18)
1.40am Film4
Starring: Clint Eastwood, Jeff Bridges, George Kennedy, Geoffrey Lewis
Thriller, Action, Comedy
With the help of an irreverent young sidekick, a bank robber gets his old gang back together to organize a daring new heist. Classic crime thriller from the director of The Deer Hunter. Violence, language and sexual content.