After having a week away on the East Coast, and the Olympics over (until the Paralympics start in a few weeks time), we get a sense of normality in our lives and so here are this week's recommendations for you.
Stay safe, look after yourselves and have a great week.
STREAMERS
AMAZON PRIME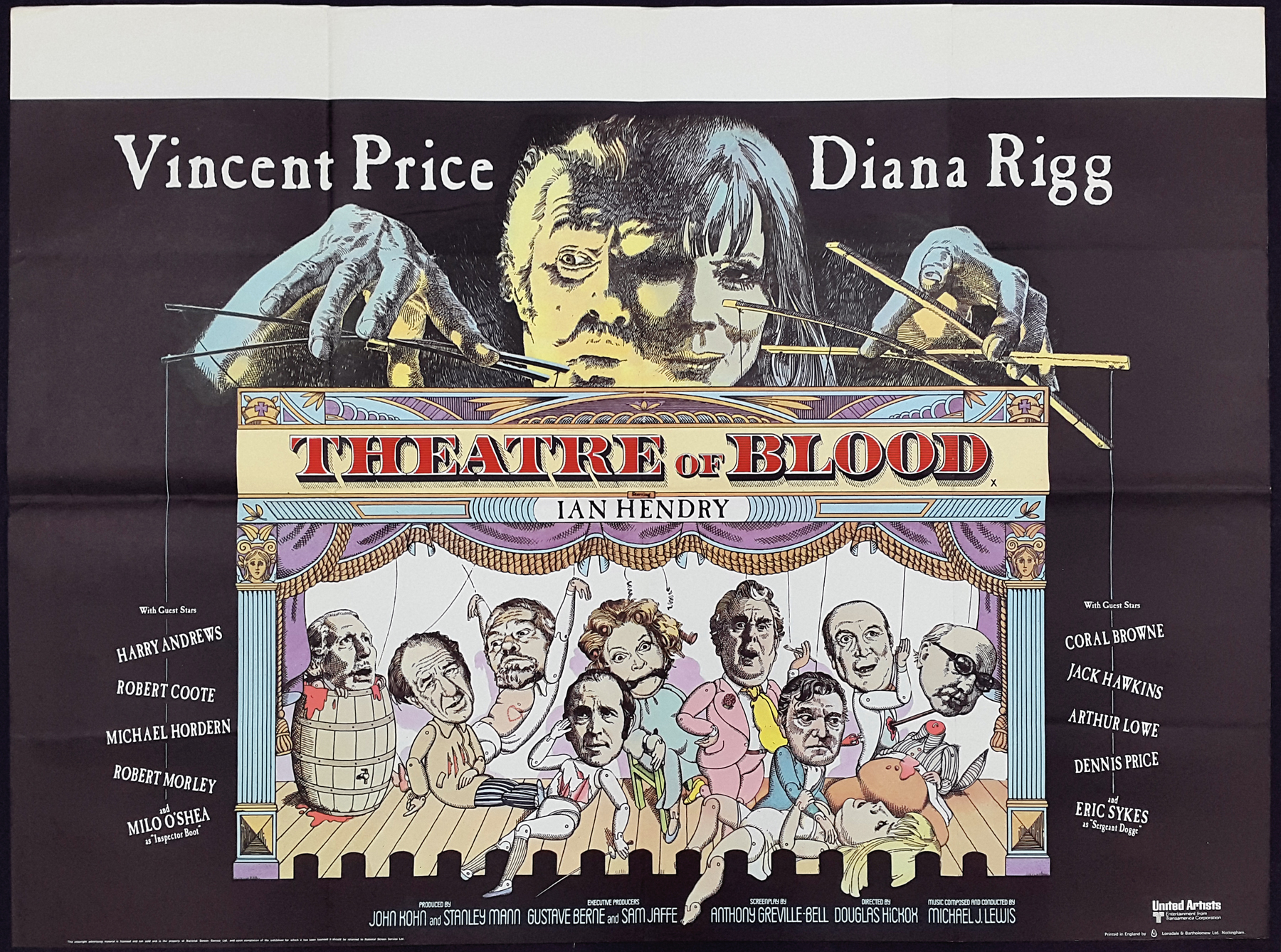 THEATRE OF BLOOD (15)
Starring: Vincent Price, Diana Rigg, Arthur Lowe, Robert Morley, Jack Hawkins, Michael Hordern, Coral Browne
Horror, Comedy
A Shakespearean actor takes poetic revenge on the critics who denied him recognition. Outrageously inventive 1970s horror. Bloody horror violence and gore.
OCEAN'S EVELEN (12)
Starring: George Clooney, Brad Pitt, Julia Roberts, Matt Damon, Elliott Gould, Don Cheadle, Bernie Mac
Comedy, Thriller
Danny Ocean and his ten accomplices plan to rob three Las Vegas casinos simultaneously. Entertaining crime caper with a first-class cast. Language and sexual content.
NETFLIX
TOMMY (15)
Starring: Roger Daltrey, Oliver Reed, Ann-Margret, Elton John, Jack Nicholson, Tina Turner, The Who
Drama, Music
A psychosomatically blind, deaf, and mute boy becomes a master pinball player and, subsequently, the figurehead of a cult. Ken Russell's visceral adaptation of The Who's rock opera. References to physical and sexual abuse, drug use, scenes that may upset.
ONCE (15)
Starring: Glen Hansard, Catherine Hansard, Marketa Irglova, Alistair Foley, Kate Haugh
Drama, Music, Romance
A modern-day musical about a busker and an immigrant and their eventful week in Dublin, as they write, rehearse and record songs that tell their love story. A beautiful, simple love story with some terrific songs. Strong language.
NOW TV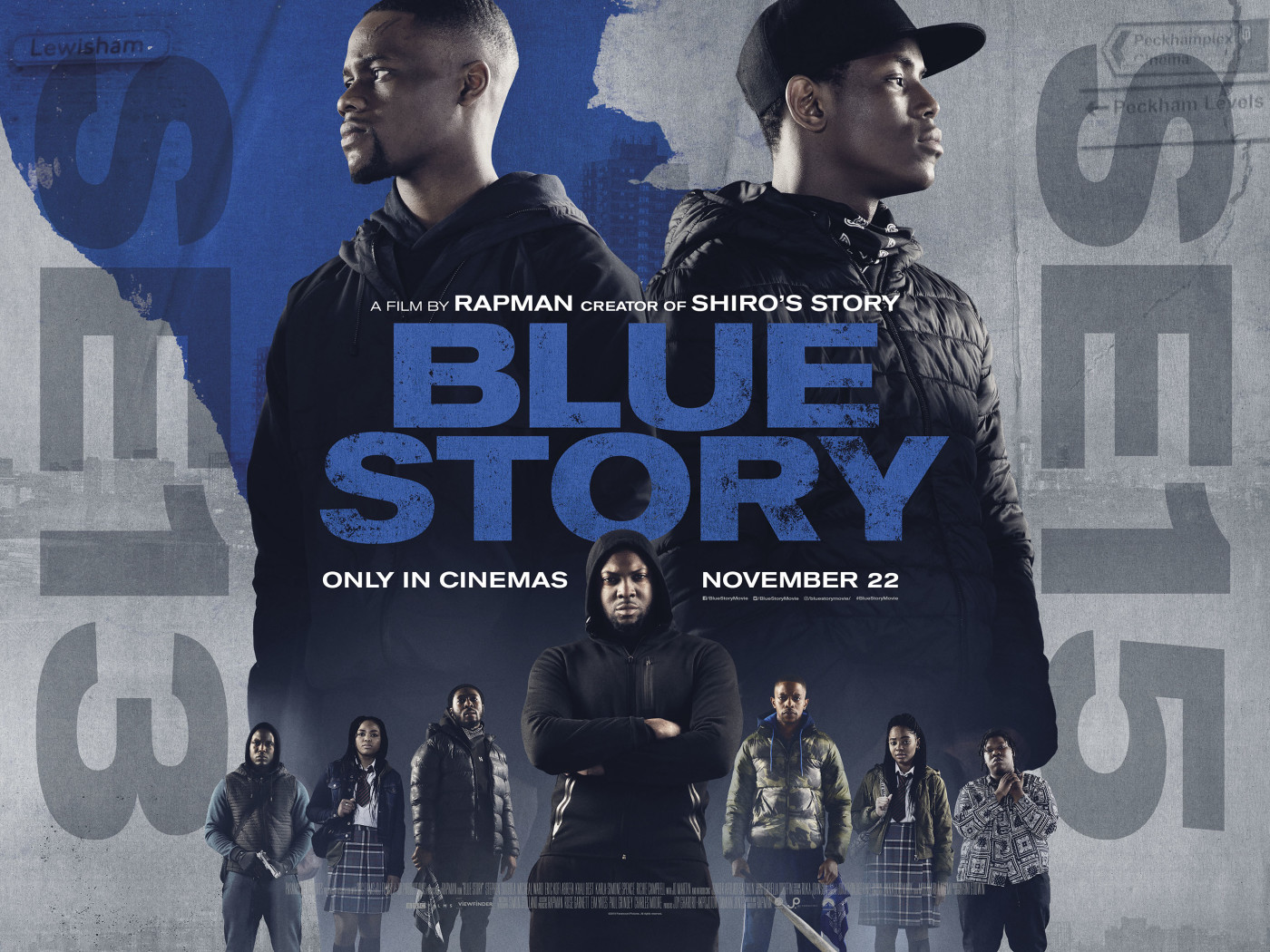 BLUE STORY (15)
Starring: Eric Kofi-Abrefa, Karla-Simone Spence, Kadeem Ramsay, Stephen Odubola, Khali Best, Micheal Ward
Drama, Thriller
Feature adaptation of Rapman's YouTube series about two young friends who become rivals in a street war. Powerful British drama. Very strong language, strong violence, threat, sex, drug misuse.
MONEYBALL (12)
Starring: Brad Pitt, Jonah Hill, Philip Seymour Hoffman, Robin Wright, Chris Pratt
Biopic, Drama, Sports
Oakland A's general manager Billy Beane's successful attempt to assemble a baseball team on a lean budget by employing computer-generated analysis to acquire new players. Underrated baseball movie co-written by Aaron Sorkin. Infrequent strong language.
DISNEY+
ALIENS (15)
Starring: Sigourney Weaver, Carrie Henn, Michael Biehn, Paul Reiser, Lance Henriksen, Bill Paxton, William Hope
Action, Adventure, Sci-Fi, Horror
Fifty-seven years after surviving an apocalyptic attack aboard her space vessel by merciless space creatures, Officer Ripley awakens from hyper-sleep and tries to warn anyone who will listen about the predators. James Cameron's superb sequel to Alien. Strong violence, horror, strong language.
MY COUSIN VINNY (15)
Starring: Joe Pesci, Marisa Tomei, Ralph Macchio, Fred Gwynn
Comedy
Two New Yorkers accused of murder in rural Alabama while on their way back to college call in the help of one of their cousins, a loudmouth lawyer with no trial experience. Funny courtroom comedy with an Oscar-winning performance from Marisa Tomei. Strong language.
MOVIES ON TERRESTRIAL TV
SUNDAY 8TH AUGUST
DR. NO (PG)
1.45pm ITV1
Starring: Sean Connery, Ursula Andress, Joseph Wiseman, Jack Lord, Bernard Lee.
Action, Adventure, Thriller
A resourceful British government agent seeks answers in a case involving the disappearance of a colleague and the disruption of the American space program. The movie that started the greatest film series of them all. Mild action violence.
THE WORKSHOP (15)
11.45pm BBC2
Starring: Marina Fois, Matthieu Lucci, Florian Beaujean, Mamadou Doumbia, Melissa Guilbert, Warda Rammach
Drama, Thriller
Antoine has agreed to follow a writing workshop where some young people in insertion must write a black novel with the help of Olivia, a recognized novelist. The work of writing will bring to life the working-class past of the city. Its shipyard is closed for 25 years, a nostalgia that does not interest Antoine, influenced by the anxiety of the present world. Terrific slow-burning French drama. Strong language. Subtitled.
MONDAY 9TH AUGUST
TO DIE FOR (15)
9pm Talking Pictures TV
Starring: Nicole Kidman, Matt Dillon, Joaquin Phoenix, Casey Affleck, Illeana Douglas.
Comedy, Drama
A beautiful but naïve aspiring television personality films a documentary on teenagers with a darker ulterior motive. Excellent satire with a wonderfully twisted performance from Nicole Kidman. Strong sexual content, and language.
THE BIG CHILL (15)
11.05pm Great Movies Classic
Starring: Tom Berenger, Glenn Close, Jeff Goldblum, William Hurt, Kevin Kline, May Kay Place, Meg Tilly, JoBeth Williams
Comedy, Drama
A group of seven former college friends gather for a week-end reunion at a South Carolina vacation home after the funeral of another of their college friends. Wonderful ensemble drama with a fantastic soundtrack. Strong language, nudity, drug use, sexual content and suicide themes.
TUESDAY 10TH AUGUST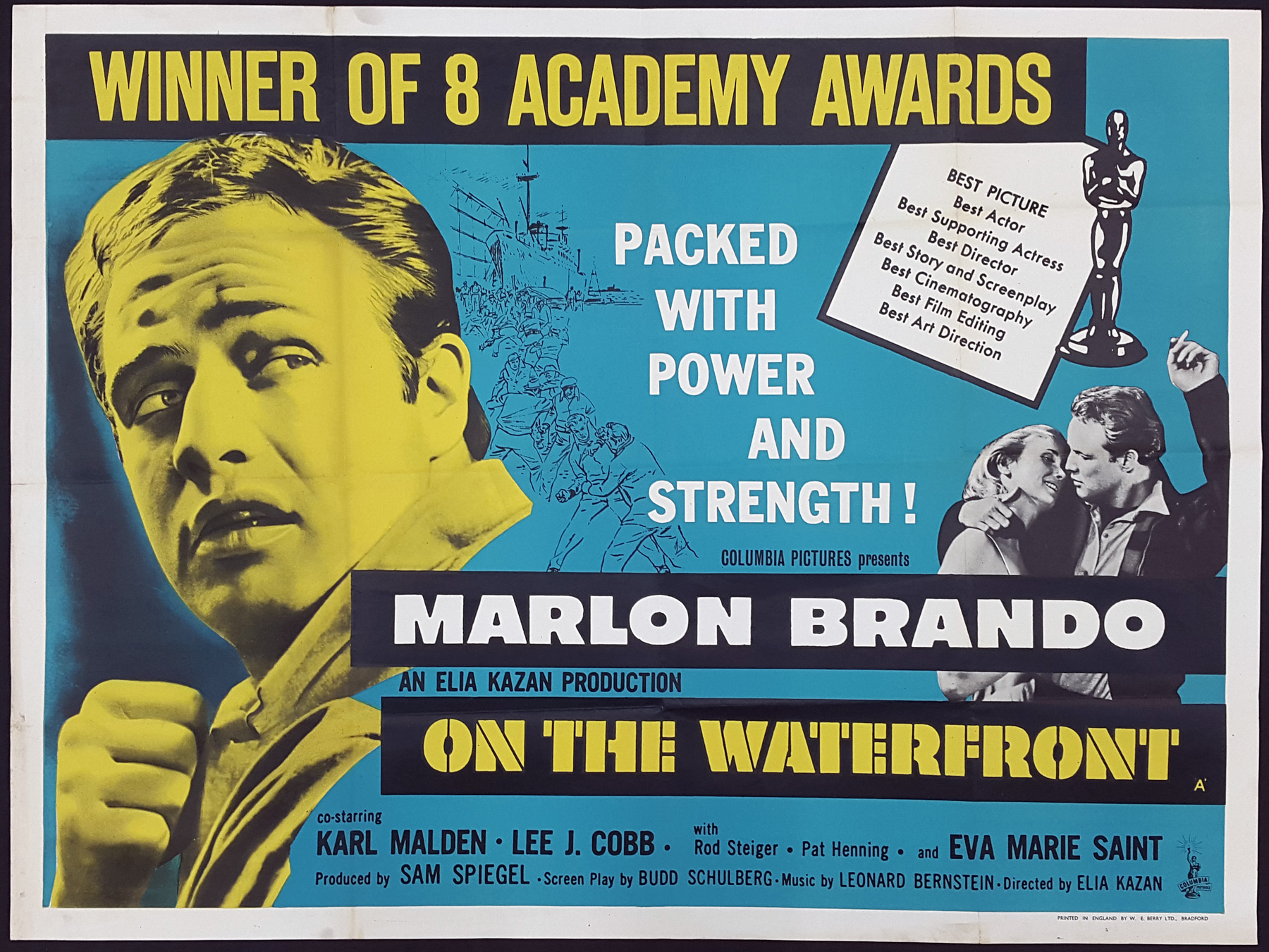 ON THE WATERFRONT (PG)
6.45pm Great Movies Classic
Starring: Marlon Brando, Eva Marie Saint, Karl Malden, Lee J. Cobb, Rod Steiger
Drama, Thriller
An ex-prize fighter turned longshoreman struggles to stand up to his corrupt union bosses. Powerful Oscar-winning classic. Violence.
SPY (15)
11.30pm Film4
Starring: Melissa McCarthy, Rose Byrne, Jason Statham, Jude Law, Morena Baccarin, Allison Janney, Miranda Hart, Bobby Cannavale, Peter Serafinowicz
Action, Comedy
A desk-bound CIA analyst volunteers to go undercover to infiltrate the world of a deadly arms dealer, and prevent diabolical global disaster. Hilarious action comedy from Paul Feig, the director of Bridesmaids. Strong violence, sex references, very strong language.
WEDNESDAY 11TH AUGUST
MRS DOUBTFIRE (12)
6.40pm Film4
Starring: Robin Williams, Sally Field, Pierce Brosnan, Harvey Fierstein, Polly Holliday
Comedy, Drama
After a bitter divorce, an actor disguises himself as a female housekeeper to spend time with his children held in custody by his former wife. A wonderful, heart-felt comedy with the excellent Robin Williams. Moderate sex references, rude gestures, language.
ROOM (15)
11.40pm Film4
Starring: Brie Larson, Sean Bridgers, Jacob Tremblay, William H. Macy, Joan Allen
Drama, Thriller
Held captive for 7 years in an enclosed space, a woman and her young son finally gain their freedom, allowing the boy to experience the outside world for the first time. Oscar-winning drama that is hard to watch. Strong language, abduction theme.
THURSDAY 12TH AUGUST
THE GREAT GATSBY (12)
8PM BBC Four
Starring: Robert Redford, Mia Farrow, Karen Black, Scott Wilson, Sam Waterston, Lois Chiles, Bruce Dern
Drama, Romance
A Midwesterner becomes fascinated with his nouveau riche neighbour, who obsesses over his lost love. Classy adaptation written by Frances Ford Coppola. Moderate violence.
MEET ME IN ST LOUIS (U)
9.30pm BBC Four
Starring: Judy Garland, Margaret O'Brien, Mary Astor, Lucille Bremer
Musical, Romance
Young love and childish fears highlight a year in the life of a turn-of-the-century family. Delightful MGM musical.
FRIDAY 13th AUGUST
MASTERS OF THE UNIVERSE (PG)
3.45pm Film4
Starring: Dolph Lundgren, Billy Barty, Meg Foster, James Tolkan, Courtney Cox, Frank Langella
Action, Adventure, Fantasy
The heroic warrior He-Man battles against the evil lord Skeletor and his armies of darkness for control of Castle Grayskull. Terrible film version of the popular cartoon series. So bad it's good! Mild violence and language.
THE PEANUT BUTTER FALCON (12)
10.35pm BBC1
Starring: Dakota Johnson, Shia LaBeouf, Bruce Dern, Thomas Haden Church, John Hawkes, Zack Gottsagen
Adventure, Comedy, Drama
Zak runs away from his care home to make his dream of becoming a wrestler come true. Delightful comedy drama with plenty of genuine heart. Moderate violence, threat, discrimination, infrequent strong language.
SATURDAY 14TH AUGUST
AIRPLANE! (12)
9pm ITV4
Starring: Robert Hays, Julie Hagerty, Lloyd Bridges, Peter Graves, Robert Stack
Comedy
A man afraid to fly must ensure that a plane lands safely after the pilots become sick. One of the funniest films ever made. Moderate sex references, language and drug use.
GREEN BOOK (12)
10pm BBC2
Starring: Viggo Mortensen, Mahershala Ali, Linda Cardellini, Iqbal Theba, Dimeter Marinov, Mike Hatton
Biopic, Comedy, Drama
A working-class Italian-American bouncer becomes the driver of an African-American classical pianist on a tour of venues through the 1960s American South. Oscar-winning comedy drama based on a true story. Infrequent strong language, moderate violence, discriminatory behaviour.