This week sees the start of the Paralympics, which is always an amazing event. Channel 4 have the rights from Tuesday. If watching incredible people being awesome doesn't tickle your fancy, then here are this week's movies to use as an alternative.
Stay safe, look after yourself and Good luck, Team GB!
STREAMING
AMAZON PRIME
POINT BREAK (15)
Starring: Keanu Reeves, Patrick Swayze, Lori Petty, Gary Busey, James Le Gros, John McGinley
Action, Thriller
An F.B.I. Agent goes undercover to catch a gang of surfers who may be bank robbers. Adrenaline-fuelled action thriller from Oscar-winning director Kathryn Bigalow. Strong violence and language, and some nudity.
FLIGHT OF THE NAVIGATOR (U)
Starring: Joey Cramer, Cliff De Young, Howard Hesseman, Sarah Jessica Parker, Matt Adler, Veronica Cartwright
Adventure, Comedy, Sci-Fi
In 1978, a boy travels 8 years into the future and has an adventure with an intelligent, wisecracking alien ship. Charming family adventure from the director of Grease.
NETFLIX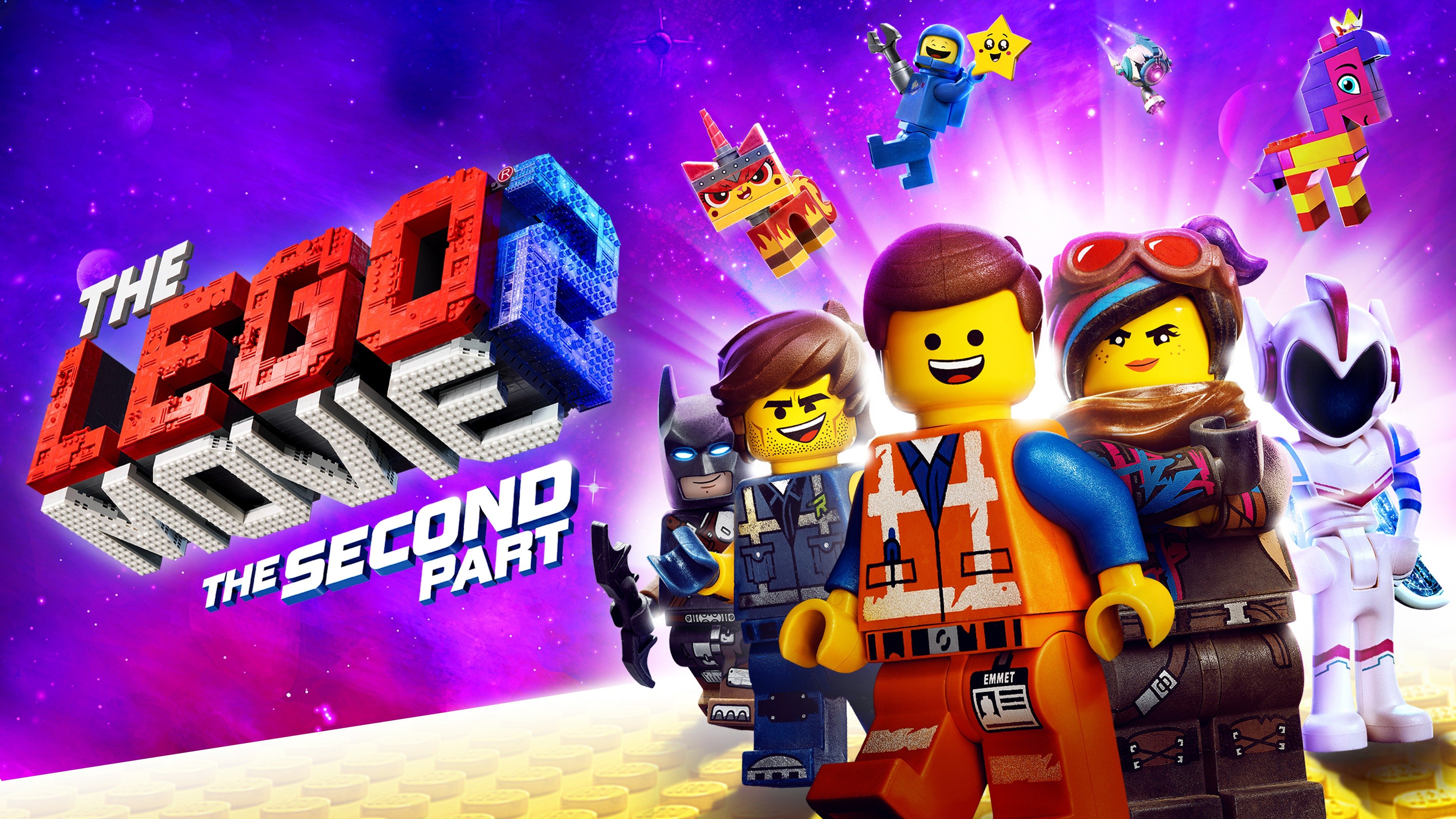 THE LEGO MOVIE 2: THE SECOND PART (U)
Starring: Chris Pratt, Elizabeth Banks, Alison Brie, Tiffany Haddish, Will Arnott
Animation, Action, Adventure, Comedy
It's been five years since everything was awesome and the citizens are facing a huge new threat: Lego Duplo invaders from outer space, wrecking everything faster than they can rebuild. Hilarious sequel to the original. Very mild fantasy violence, language.
MUNICH (15)
Starring: Daniel Craig, Eric Bana, Sharon Alexander, Ziad Adwan, Hiam Abbass, Geoffrey Rush
Biopic, Action, Drama
Based on the true story of the Black September aftermath, about the five men chosen to eliminate the ones responsible for that fateful day. Outstanding dramatization by Steven Spielberg. Strong violence and language.
NOW TV
TAXI DRIVER (18)
Starring: Robert De Niro, Jodie Foster, Albert Brooks, Harvey Keitel, Peter Boyle, Cybill Shepherd
Drama
A mentally unstable veteran works as a night-time taxi driver in New York City, where the perceived decadence and sleaze fuels his urge for violent action by attempting to liberate a presidential campaign worker and an underage prostitute. Martin Scorsese's uncompromising drama with a superb performance from Robert De Niro. Very strong sex references, strong language, gory and graphic violence and child prostitution theme.
THE GREEN MILE (18)
Starring: Tom Hanks, William Sadler, Michael Clarke Duncan, James Cromwell, Michael Jeter, Graham Greene
Drama, Fantasy
The lives of guards on Death Row are affected by one of their charges: a black man accused of child murder and rape, yet who has a mysterious gift. Superb Stephen King adaptation from the director of The Shawshank Redemption. Violence, language and some sex-related material.
DISNEY+
28 DAYS LATER (18)
Starring: Cillian Murphy, Brendan Gleeson, Christopher Eccleston, David Schneider, Megan Burns, Naomi Harris
Drama, Horror, Sci-Fi
Four weeks after a mysterious, incurable virus spreads throughout the UK, a handful of survivors try to find sanctuary. Danny Boyle's visceral horror movie. Very strong language and strong violence and horror.
ROMY AND MICHELE'S HIGH SCHOOL REUNION (15)
Starring: Lisa Kudrow, Mira Sorvino, Alan Cumming, Janeane Garofalo, Mia Cottet, Julia Campbell
Comedy
Two dim-witted, inseparable friends hit the road for their ten-year high school reunion and concoct an elaborate lie about their lives in order to impress their classmates. Sweet-natured yet silly comedy. Strong language and moderate sex references.
MOVIES ON TERRESTRIAL TV
SUNDAY 22ND AUGUST
GOLDFINGER (PG)
1.40pm ITV1
Starring: Sean Connery, Honor Blackman, Gert Frobe, Bernard Lee
Action, Adventure, Thriller
While investigating a gold magnate's smuggling, James Bond uncovers a plot to contaminate the Fort Knox gold reserve. The best of Bond with this classic Connery movie. Mild sex and violence.
IF…(15)
9pm Great Movies Classic
Starring: Malcolm McDowell, Arthur Lowe, Peter Jeffrey, Mona Washbourne
Drama
In this allegorical story, a revolution led by pupil Mick Travis takes place at an old established private school in England. Classic British anti-establishment movie from Lindsay Anderson. Strong violence, nudity and mild langauge.
MONDAY 23RD AUGUST
IT'S A MAD, MAD, MAD, MAD WORLD (12)
2pm BBC2
Starring: Spencer Tracy, Mickey Rooney, Dick Shawn, Phil Silvers, Jimmy Durante, Milton Berle, Sid Caesar, Ethel Merman
Action, Adventure, Comedy
A group of motorists hear about a crook's hidden stash of loot and race against each other across the country to get to it. An all-star cast in a madcap chase comedy. Infrequent discriminatory language.
THE PINK PANTHER STRIKES AGAIN (PG)
5.10pm Film4
Starring: Peter Sellers, Herbert Lom, Colin Blakely, Leonard Rossiter, Leslie-Anne Down
Comedy
Charles Dreyfus, who has finally cracked over Inspector Jacques Clouseau's antics, escapes from a mental institution and launches an elaborate plan to get rid of Clouseau once and for all. Crazy addition to the Pink Panther series. Mild comic violence.
TUESDAY 24TH AUGUST
WARGAMES (12)
4.25pm Film4
Starring: Matthew Broderick, Dabney Coleman, John Wood, Ally Sheedy
Action, Adventure, Drama
A young man finds a back door into a military central computer in which reality is confused with game-playing, possibly starting World War III. Tense family drama from the 80s. Moderate language and soft drug references.
THE SHALLOWS (15)
9pm Film4
Starring: Blake Lively, Brett Cullen, Óscar Jaenada, Sedona Legge
Action, Drama, Horror
A mere 200 yards from shore, surfer Nancy is attacked by a great white shark, with her short journey to safety becoming the ultimate contest of wills. Tense drama from the director of Jungle Cruise. Sustained threat, bloody injury detail, language.
WEDNESDAY 25TH AUGUST
GET OUT (15)
9pm Film4
Starring: Daniel Kaluuya, Bradley Whitford, Catherine Keener, Lakeith Stanfield, Allison Williams
Horror, Thriller
A young African-American visits his white girlfriend's parents for the weekend, where his simmering uneasiness about their reception of him eventually reaches a boiling point. Jordan Peele' stunning directorial debut. Strong violence, gore, sex references, language.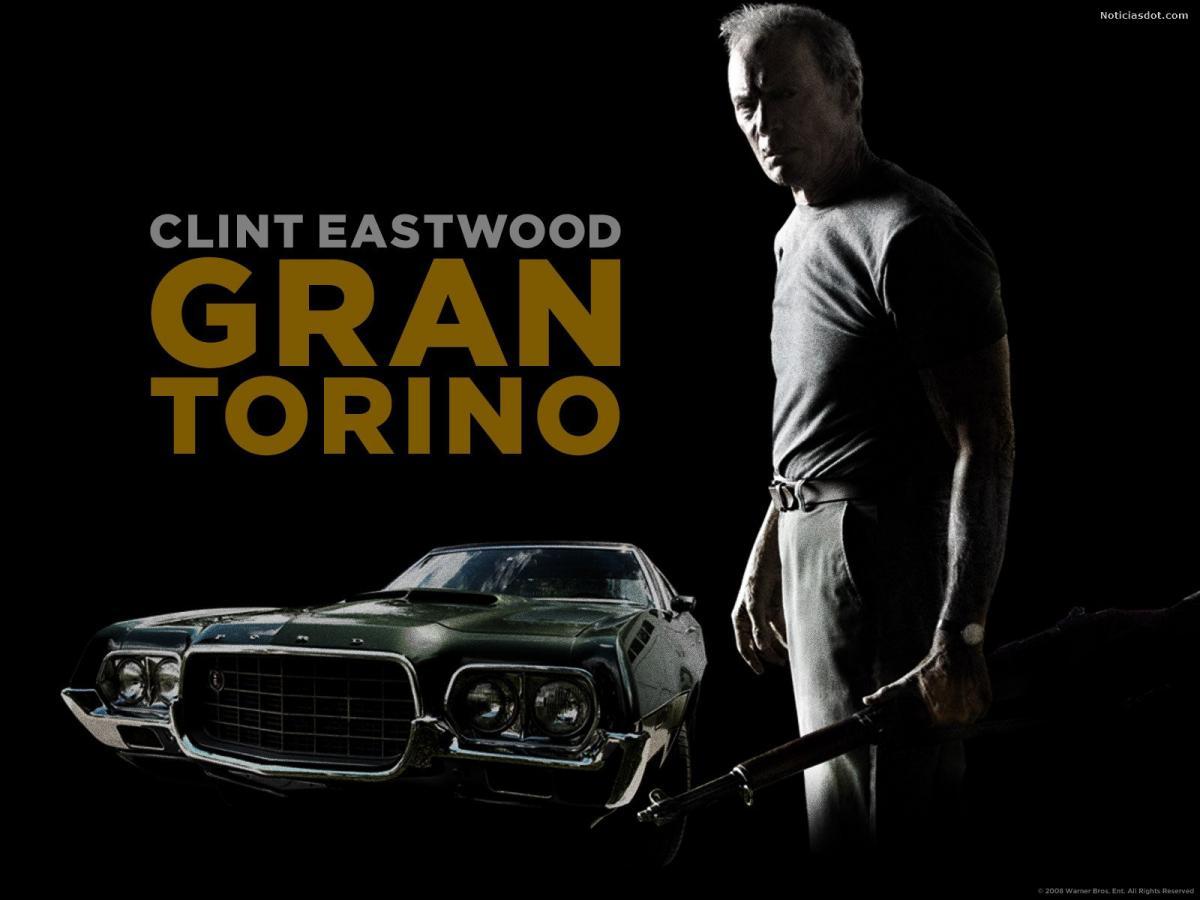 GRAN TORINO (15)
10pm ITV4
Starring: Clint Eastwood, Bee Vang, Dreama Walker, Brian Howe, Brian Haley, Geraldine Hughes
Drama
Disgruntled Korean War veteran Walt Kowalski sets out to reform his neighbor, Thao Lor, a Hmong teenager who tried to steal Kowalski's prized possession: a 1972 Gran Torino. Terrific return to form for Clint Eastwood. Strong language, racist language and violence.
THURSDAY 26TH AUGUST
EYE IN THE SKY (15)
6.55pm Film4
Starring: Helen Mirren, Jeremy Northam, Barkhad Abdi, Alan Rickman, Aaron Paul
Action, Drama, Thriller
Col. Katherine Powell, a military officer in command of an operation to capture terrorists in Kenya, sees her mission escalate when a girl enters the kill zone triggering an international dispute over the implications of modern warfare. Gripping modern warfare drama.
SILENCE (15)
10.05pm BBC Four
Starring: Liam Neeson, Adam Driver, Andrew Garfield, Nana Komatsu, Ciaran Hinds, Tadanobu Asano
Drama
In the 17th century, two Portuguese Jesuit priests travel to Japan in an attempt to locate their mentor, who is rumoured to have committed apostasy, and to propagate Catholicism. Beautifully looking drama from Martin Scorsese. Strong violence, scenes of torture.
FRIDAY 27TH AUGUST
THE TERMINATOR (15)
9pm 5*
Starring: Arnold Schwarzenegger, Michael Biehn, Linda Hamilton, Paul Winfield, Lance Henriksen
Action, Sci-Fi
A human soldier is sent from 2029 to 1984 to stop an almost indestructible cyborg killing machine, sent from the same year, which has been programmed to execute a young woman whose unborn son is the key to humanity's future salvation. Cult classic from James Cameron. Strong language, moderate horror, violence and sex.
CAPTAIN AMERICA: THE WINTER SOLDIER (12)
10.35pm BBC1
Starring: Chris Evans, Scarlett Johansson, Robert Redford, Samuel L. Jackson, Anthony Mackie, Sebastian Stan
Action, Adventure, Sci-Fi
As Steve Rogers struggles to embrace his role in the modern world, he teams up with a fellow Avenger and S.H.I.E.L.D agent, Black Widow, to battle a new threat from history: an assassin known as the Winter Soldier. One of the best of the Marvel movies. Frequent moderate violence and mild language.
SATURDAY 28TH AUGUST
SUMMER HOLIDAY (U)
1.15pm BBC2
Starring: Cliff Richard, Lauri Peters, Ron Moody, Jeremy Bulloch, Melvyn Hayes, Una Stubbs
Comedy, Musical
Four bus mechanics go on a road trip around Europe, where they pick up three girls and a mysterious stowaway. Joyous 60s musical with the late Una Stubbs.
LITTLE VOICE (15)
5.45pm 5*
Starring: Jane Horricks, Michael Caine, Brenda Blethyn, Jim Broadbent, Ewan McGregor
Comedy, Drama, Music
A shy reclusive lady is convinced by an invisible entity to sing. Subsequently, she finds herself noticed by a sleazy talent agent and her talent being showcased on-stage. She also meets a kind but nervous man who becomes her best friend. Delightful comedy drama. Language and brief nudity.