Director: Phillip Barantini
Starring: Stephen Graham, Jason Flemyng, Hannah Walters, Vinette Robinson, Alice Feetham, Malachi Kirby, Ray Panthaki
Written by Phillip Barantini and James Cummings
Running Time: 92 minutes
Cert: 15
Release date: 7th January 2022
It's not often you watch a movie, and you become so engrossed in the action that your own anxiety levels start to rise. Uncut Gems, the Adam Sandler thriller from a few years ago had that sense of impending doom, but it is nothing compared to the levels of stress inflicted upon you watching Boiling Point. This British drama, which started life as a short feature, is filmed in a single shot, and you aren't just watching a night in a restaurant; you are living it.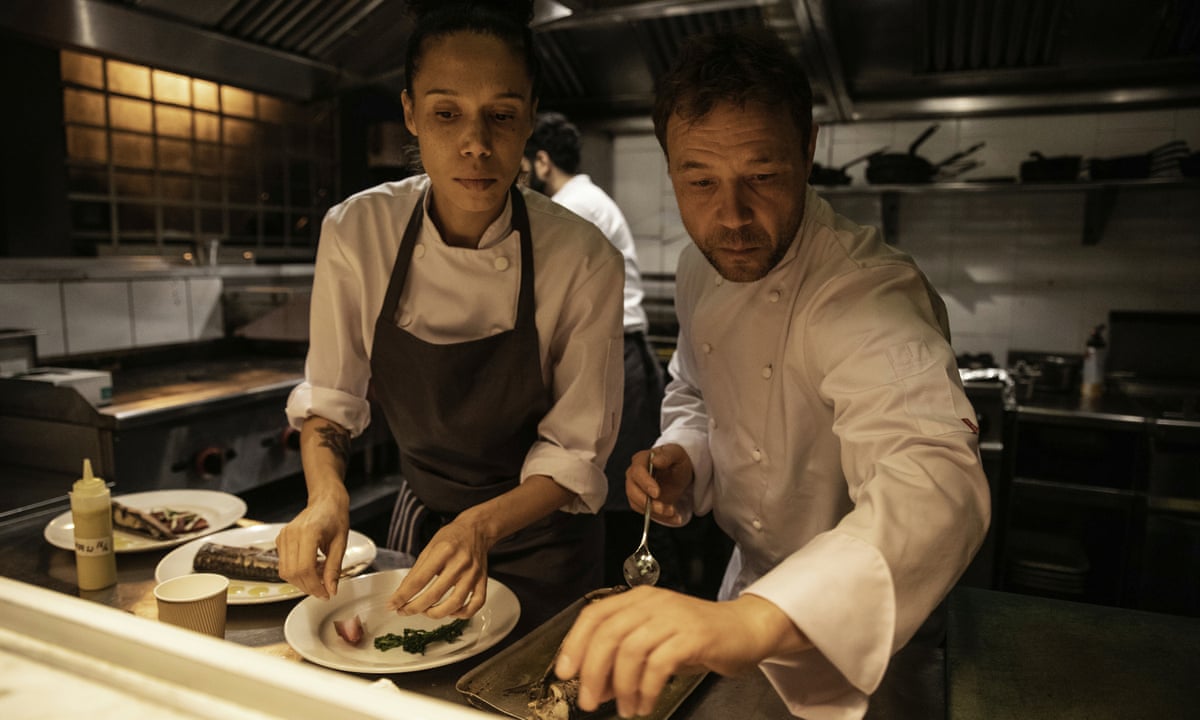 Andy is the head chef and owner of a London restaurant on a Friday night just before Christmas. With personal issues, he is facing a sitting where his place has been downgraded by the local environment and food safety standard, a team with their own problems, a celebrity chef arriving with a food critic. As the evening progresses, the pressures grow to boiling point.
Phillip Barantini, an actor himself, directs the film as if we, the audience, are flies on the walls. The camera follows Andy and the rest of the cast as they move in and out of the restaurant. They face the issues of demanding customers, arguments within the kitchen and trying to keep on top of a busy sitting. All the while, Barantini captures the levels of stress that the job produces. Many films have been attempting to use the one-shot technique, some working better than others. Yet here is worked to its advantage. By sticking with the action throughout, it helps to build the tension. You become almost like a member of staff.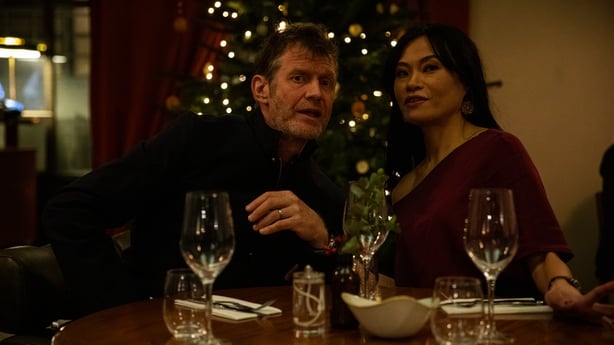 The restaurant should be called "Murphy's Law" as what can go wrong does. This is a high-pressure building, from the prominent racist customers to a group of Americans falling for the charms of a gay waiter to a maitre D who is more interested in pleasing everyone except the staff. At heart is Andy, a man who has personal issues that he tries not to bring into his work, yet they sit on his shoulders throughout. His relationships with the rest of the staff are balancing on a knife-edge. He is always apologetic for his actions; he is a man ready to explode, as one disaster after another occurs.
Things aren't helped when celebrity chef, Alastire Skye, arrives with a food critic on tow. Andy and Skye have a past history, not to mention the money that Skye has given Andy to run this venture. Instead, it's a film that layers problem after problem with great aplomb.
This work really makes you forget you are watching a drama, forgetting that the very talented cast are actors. So professional are their actions, whether in the kitchen, behind the bar or backroom; this cast is a dream. Special mention must go to Vinette Robinson as Carly, Andy's co-chef who takes on most of the demands, and Jason Flemyng as the arrogant Skye.
The film, however, belongs to the brilliant Stephen Graham as Andy. This is his crowning glory. A man tittering on edge, it's an almost hypnotic performance. Graham always delivers, no matter what he stars in. Here he is a powerhouse, a tinderbox on the verge of exploding. It's one of the best performances of the 21st century, and I don't say that lightly. If he doesn't get recognised somehow for this, there is absolutely no justice in the world.
If you don't want to spend 90 minutes feeling like your chest will explode from the anxiety, then Boiling Point might not be for you. Everyone else, this is essential viewing. A masterclass on how to use the one-shot technique, how to use an ensemble cast and how to give Stephen Graham his most incredible performance ever.
5 out of 5