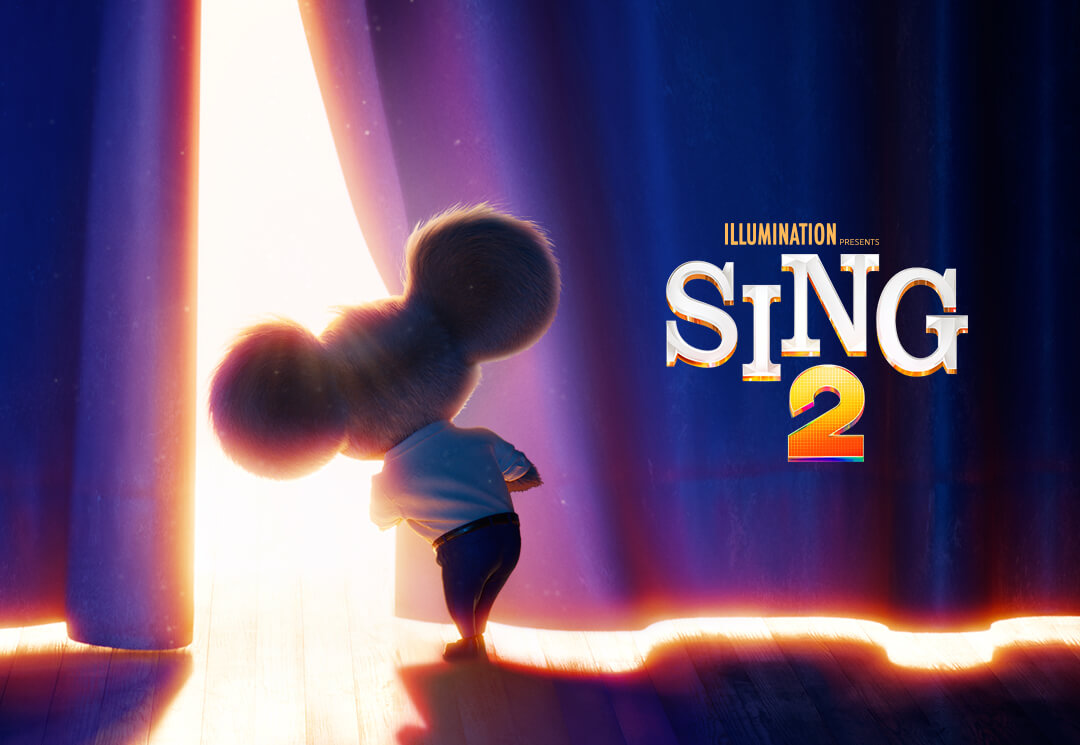 Director: Garth Jennings
Starring: Matthew McConaughey, Reese Witherspoon, Scarlett Johansson, Taron Edgerton, Tori Kelly, Jennifer Saunders, Bobby Cannavale, Bono, Letitia Wright
Written by: Garth Jennings
Running Time: 113 mins
Cert: U
Release date: 28th January 2022
Some say that bigger is better. That isn't strictly the case with Sing 2, the sequel to the hugely successful 2016 animated original. The story of a koala trying to save a theatre and put on a show is a charming, emotional little family movie with some lovely song choices and interesting characters with backstories. However, this new film is bright, loud, colourful and lacking half of what the original had to offer, which is a shame. Sometimes smaller is so much appealing.
Buster Moon has sell-out show after sell-out show. His latest, Alice in Wonderland, is a huge hit, but he wants more. He wants to move into the big time with his team of animal friends. The opportunity arrives for a chance to perform for Mr Crystal, a powerful white wolf, in his extravagant hotels. The only thing is, to get the gig, Buster has promised to get Clay Calloway, a reclusive rock star who nobody has seen for 15 years.
Garth Jennings, who directed the original and the delightful Son of Rambow, brought an old-fashion idea, based loosely on the old Judy Garland and Mickey Rooney films of the 1940s, and gave it a modern spin with a starry voice cast to help it along the way. The result was a surprise hit with some lovely moments and, more importantly, characters that you cared about. Sure, they were animals, but you could relate to their dreams and ambitions. The opening of Sing was beautiful and mesmerising. A version of the Beatles Golden Slumbers that had you close to tears by the end of it.
You know the tone of the new film just from the opening number. A colourful, almost psychedelic version of Prince's Let's Go Crazy. The subtleties of the first film are gone, to be replaced by brash, bright and loud. The film then delivers precisely that. A movie that relies heavily on loudness and incidents that sometimes feel disjointed, jarring, and colour. Lots and lots of colour!
The first film allowed time to show the lives of each character outside of the singing competition, giving each one room to explain the reasons for their journey. Now we are familiar with these creatures. They are given individual scenes just to set up either a running joke or an emotional arc that doesn't lead to much, except you know it will all turn out right in the end. Only with the introduction of Clay Calloway, a rock lion does the film come close to anything near the original.
The film isn't all terrible. The voice cast does some great work. The returning stars (Matthew McConaughey, Reese Witherspoon, Scarlett Johansson, Taron Edgerton) still give plenty of energy. At the same time, Bobby Cannavale's gangster-like Mr Crystal works fine as a mix of mogul and mobster. The big score is getting Bono on board as Clay, allowing some classic U2 songs to pop up in the soundtrack. The animation is also of a high calibre, and some visuals work exceptionally well.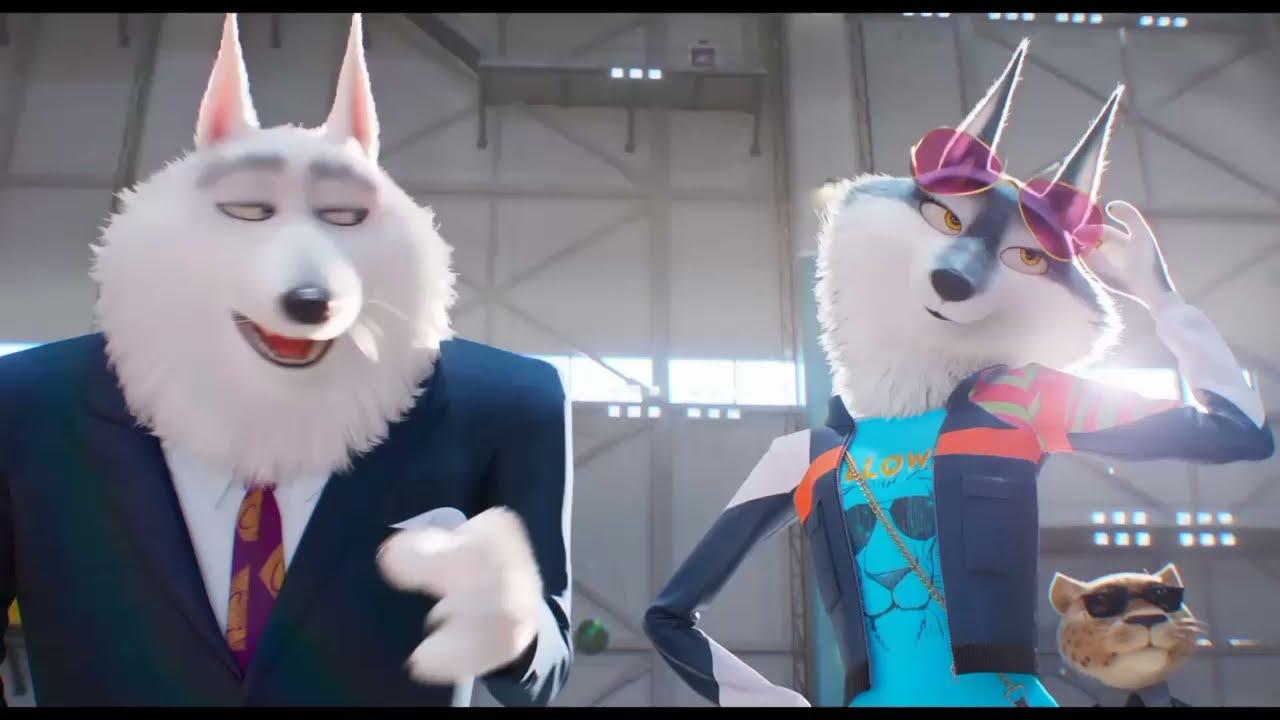 Sing 2 will please the younger members of the audience to a point (at close to 2 hours, it is far too long, and the screening I attended, there were some very fidgety little ones). I, for one, was disappointed. Jennings is a great director and storyteller, but this fell short of the original by a long way. If there is a Sing 3 (which there probably will be), let's go back to smaller and subtle.
3 out of 5