Director: Dan Fogelman
Starring: Oscar Isaac, Olivia Wilde, Annette Bening, Olivia Cooke, Antonio Banderas, Mandy Patinkin, Jean Smart, Sergio Peris-Mencheta, Laia Costa, Alex Monner
Written by Dan Fogelman
Running Time: 113 mins
Cert: 15
Release date: 4th January 2019
Life Itself is written and directed by Dan Fogelman, whose track record for his creations is very high, from his days writing the scripts for Disney productions like Tangled to the enjoyable romantic comedy Crazy, Stupid, Love. More recently, he is the creator and writer of the award-winning TV drama, This Is Us, a multi-layered ensemble piece which chops and changes the narrative throughout. Taking that same process for this new production, you can see that Fogelman is a man who can write. Unfortunately, with this constant changing of timelines and flashbacks, Life Itself comes cold and distant and, dare I say it, pretentious.
Will and Abby are a couple who meet at college, date and head down the route of marriage and having a loving family. Yet a major event occurs that triggers a serious of other events that affect the rest of their family's life and life often comes full circle.
Firstly, don't go into this film expecting plenty of laughs. It virtually has none. Instead, this is a film in which tragedy seems to linger around every corner and without giving any of the plots away, a tricky task to do, it is more a warning about safe driving and watching when you cross the street than an affectionate examination of life, as the title may suggest.
Fogelman seems to enjoy throwing shocks and surprises at every opportunity, while at the same time trying to attack your emotional core. Sadly, this is all unsuccessful due the tricks, shocks and surprises. The film's first half bounces backwards and forwards through time while playing with fantasy and reality. Will, a desperate looking man, visits Dr Morris, a therapist, in order for him to retell his story. We never know if the story being told is true or fabrication of Will's imagination, hiding away the truth, so we see both him and his doctor in scenes involving a younger Will and Abby, as onlookers. This immediately distances you from having any real connections with the characters.
Scenes are played out again and again as we see what the character was thinking to what they were really saying. These devices make it hard to care about each individual, as the story, in chapters, moves from one person to the next. When the real emotional punches occur, instead of being reduced to tears, you end up caring less.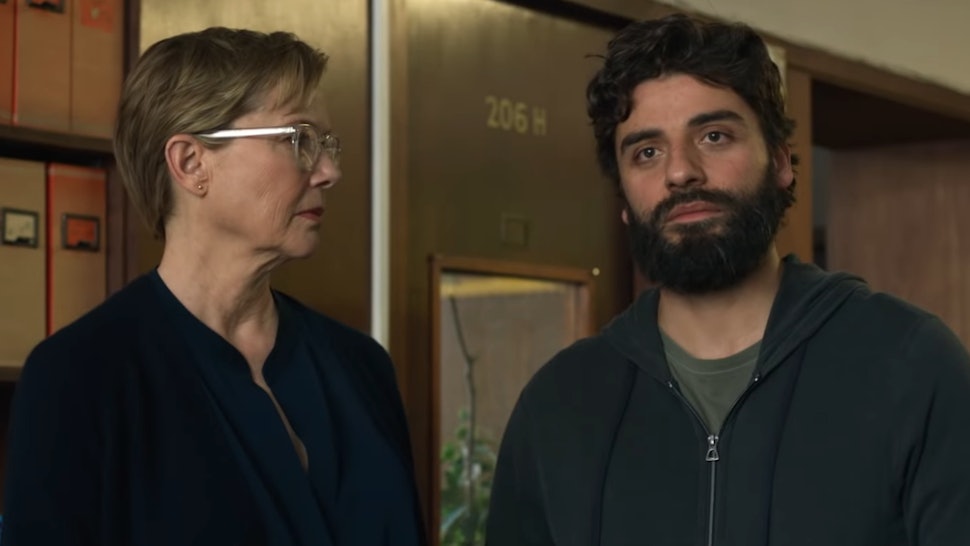 Another problem is Fogelman's wordy script, in which characters speak dialogue no one in the world would ever say. It's ambitious in its execution but it fails as you find yourself rolling your eyes at how preposterous they sound.
The performances from a very strong cast are fine but they are let down by the script. Oscar Isaac is far more believable as a man losing his mind than the gentle, loving Will, while Olivia Wilde is given little to work with to make her character more depth. Annette Bening is also somewhat wasted as the therapist, whose main job is to nod and ask the occasional question.
Life Itself could have been a powerful, heartbreaking tear-fest. Instead, it's a film in which the director has been allowed to experiment but it just doesn't work. An ambitious failure.
P.S: The film is screening in cinemas and on Sky Cinema/Now TV in the UK
2/5