Director: Yorgos Lanthimos
Starring: Olivia Colman, Emma Stone, Rachel Weisz, Nicholas Hoult, Mark Gatiss, James Smith, Joe Alwyn, Jennifer White
Written by Deborah Davis and Tony McNamara
Running Time: 119 mins
Cert: 15
Release date: 1st January 2019
Yorgos Lanthimos is a director willing to try different angles on what could be conventional storytelling. With movies like The Lobster and Killing of a Scared Deer to his credits, you know that his work isn't just going to allow you to sit back and let it wash over you like some studio-based blockbuster. Now he turns his hand to costume dramas with The Favourite, a tale of a Queen we know little about and the rivalry between two women wanting to win her affections. This is a highly unique and original approach to historical dramas and one that is wickedly fun.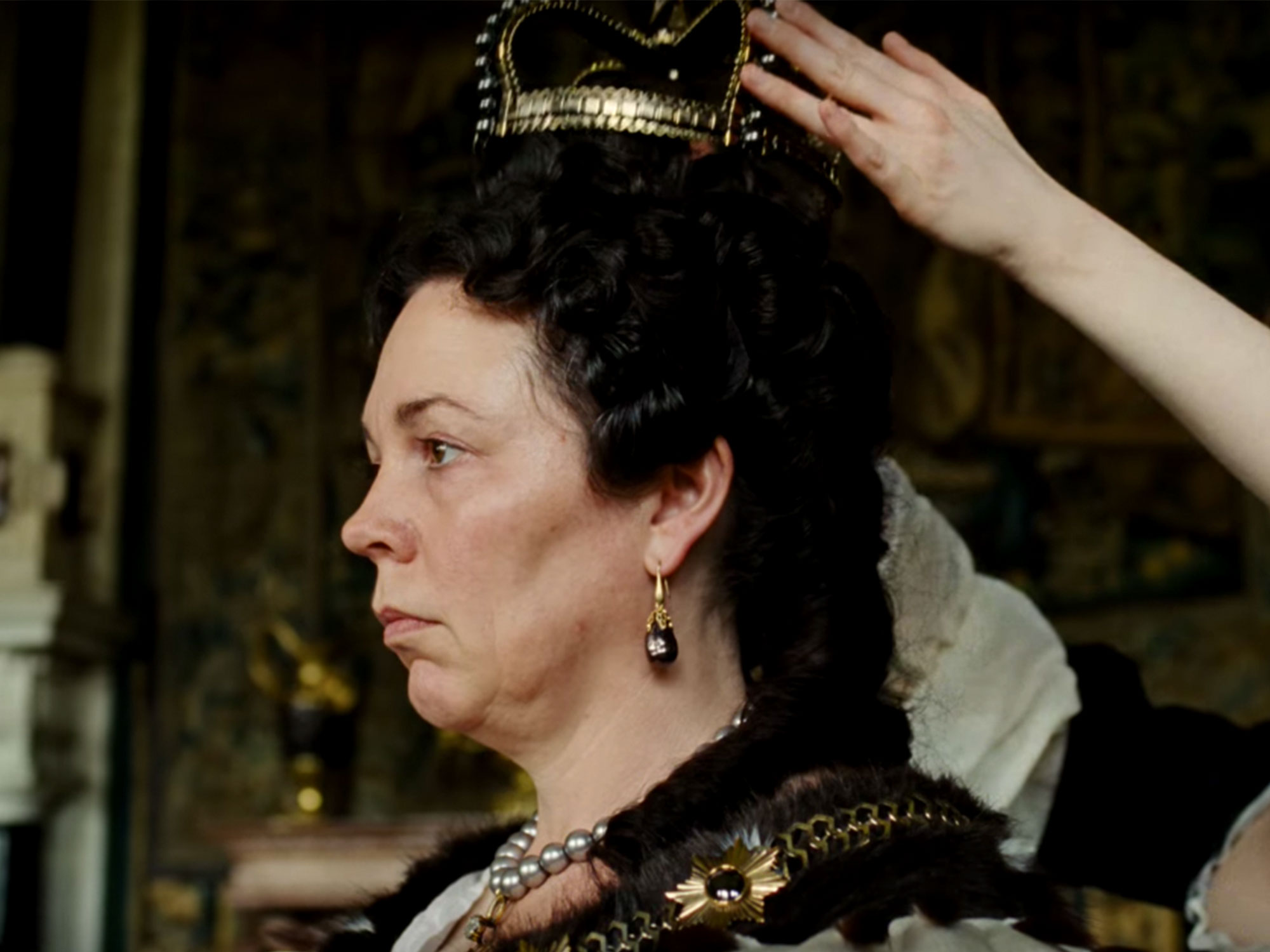 England is at war with France and on the throne sits Queen Anne, a woman, some would say, is unfit to rule. Riddled with grief over losing 17 children and suffering from gout, she turns to her closest friend, Lady Sarah, to help run the country, even though the politicians are more interested in duck racing, their own pleasures and power struggles. When a new servant arrives, Abigail, she is taken under the wing by Sarah but it soon becomes apparent that Abigail has her own ambitions and wants to step into Sarah's shoes as the Queen companion.
Lusciously dressed in 18th Century costumes and gorgeous settings, with huge rooms that almost become a character of their own, Lanthimos follows the rules of a good costume drama by making it look and feel authentic. This he succeeds brilliantly and the costume and set designers should be rewarded for their efforts. Where he starts to spin off with his own unique vision is, well, everything else.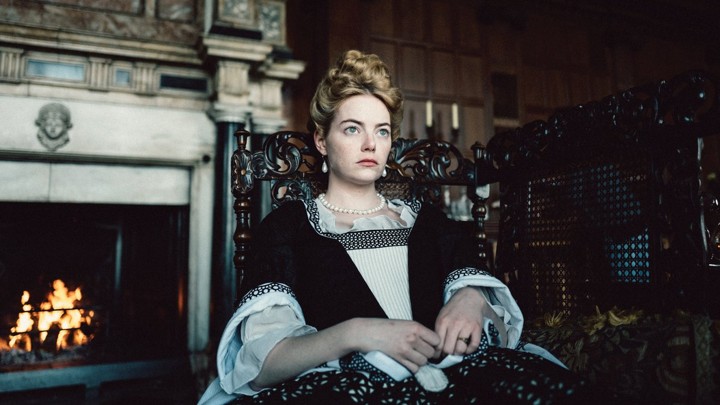 Most of the shots are convention camera angles and let appropriately but then he uses a fisheye lens to capture some of the vastest sequences, giving the impression that rooms are bigger than they seem. It distorts the vision as the ends bend away, so when a coach is travelling through the woods, it gets bigger as it heads to the middle of the screen. Thankfully Lanthimos doesn't overuse this process but enough to make the more mundane scenes even more interesting to view.
Then there is the story. Very little is known about Queen Anne, so going into the film is like taking a first step to learning about that period of history. It seems more chaos than order. A Queen who struggles with everyday tasks, who needs to be wheeled around as the gout is too painful to walk on and her relationship with Sarah is far more than friends. There's a childishness to Anne that makes her both extremely likeable and a little sympathetic. She is in constant need of reassurance. Sarah, on the other hand, is domineering and powerful. With a husband leading the troops in France, she is the one making all the rules and it's a position she relishes.
Things become complicated when Abigail arrives and while she starts off as uncertain, she comes from a position of power herself, forced to become a servant not out of choice. When her friendship starts to appear with Anne, Sarah's jealousy takes over and it becomes a mini-war between them. Add to that the longing of Harley, the leader of the opposition, wanting to use Abigail as a spy and lead the government, things become more complex.
The film is brimming with wit and extremes, some of which are so unexpected, they shocked. Yet it's the humour that carries the film as well as a cast giving it everything they have. It's also refreshing to see three females actresses at the top of their game, all delivering quite different performances and yet managing to complement each other at the same time.
Rachel Weisz, who is vastly underrated, is terrific as Sarah, a woman with traits of maleness, even down to the way she dresses. She is commanding and tough while at the same time has an air of vulnerability. Emma Stone, with a near pitch-perfect English accent, is as far from her Hollywood roots as she could be, playing Abigail with a gleeful twinkle in her eye. She is fun, quietly plotting her rise without even once making her evil or spiteful.
However, this film belongs to Olivia Colman as Queen Anne. This is going to be a big year for Ms Colman, with her role as another Queen, Elizabeth in The Crown coming soon, she absolutely shines here. She is funny, exciting to watch and totally unpredictable. She uses her comedic talents to the max. Every time she appears on screen the film goes into overdrive. It is a masterful performance and one that will probably sweep up come awards time.
The Favourite is a joy. If you find costume dramas aren't to your taste, this will suit you. Relevant to the times we are living in now, it is surreal, sharp and brimming with wit. A satire that relishes shocking while never being completely offensive. I loved it.
5/5