Directors: Anna Boden and Ryan Fleck
Starring: Brie Larson, Samuel L. Jackson, Ben Mendelsohn, Jude Law, Annette Bening, Lashana Lynch, Clark Gregg, Djimon Hounsou, Gemma Chan, Lee Pace
Written by: (also story) Anna Boden, Ryan Fleck, Geneva Robertson-Dworet, (story) Nicole Perlman and Meg LeFauve
Running Time: 124 mins
Cert: 12A
Release date: 8th March 2019
It's not ironic that Captain Marvel, the latest in the Marvel Cinematic Universe, is released on International Women's Day. Not only is this the first (hard to believe) female lead in an MCU but females play a substantial part in the proceedings. A female co-director, four out of five women involved in the story and a cracking soundtrack made up mostly of female stars from the 90s. Attacked by the fanboys and male-dominated critics, I can say that this is a thoroughly entertaining if flawed entry that prepares us very nicely for the big one, Avengers: Endgame in a month.
The Krees are a race of aliens who call themselves warrior heroes, protecting their world from the Skrulls, a race who can shapeshift. Kree warrior Vers, during an ambush, finds herself on Earth being chased by the enemy. She suffers from recurring memories about another life as a US Air Force pilot called Carol Danvers. Teaming up with SHIELD agent Nick Fury, Vers starts to discover the truth about herself and the power that is inside her.
The film bravely starts smack bang in the middle of this battle between the Krees and the Skrees and for the first 15 minutes or so, you wonder if there was something you had missed, as you confusingly watch this battle play out. With flashbacks and a dimly lit fight sequences, it leaves your head spinning. Once Vers lands on Earth in 1995, crashing into a Blockbuster store and a very young Nick Fury arrives on the scene, the film finds its footing.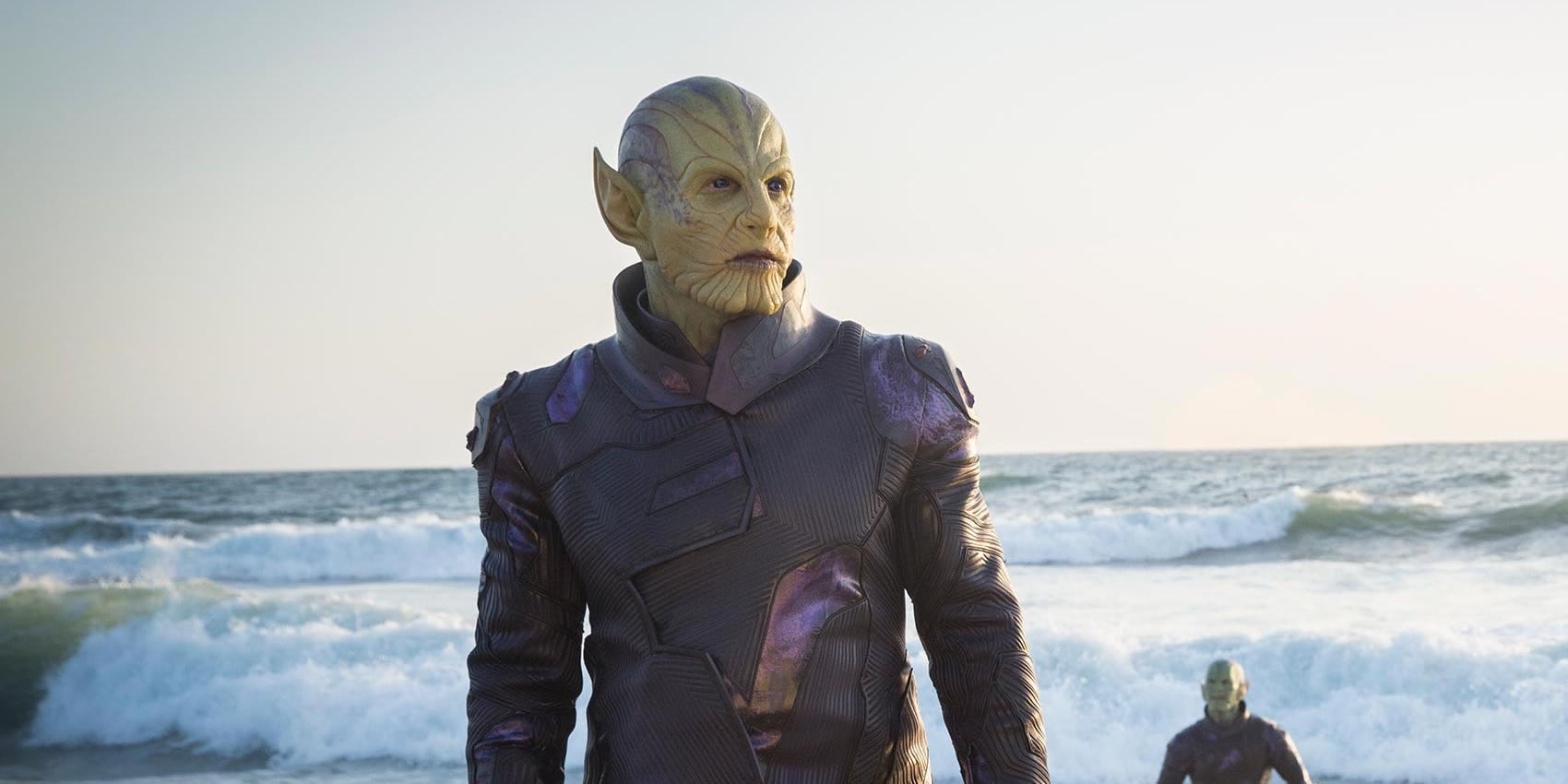 Directors Anna Boden and Ryan Fleck, known for their indie hit Half Nelson and Mississippi Grind, as the film lands on Earth, allows the movie to becomes more like a character study, of a woman desperately trying to find her identity while having to cope with a power she doesn't fully understand. The growing relationship between Vers and Fury drives the film along, with scenes of comic banter between them. Included in this the discovery of her past included fighter pilot and her friendship with a fellow pilot, Maria Rambeau. These scenes manage to flesh out the superhero.
The second act does sadly dip a little in pace, but this is soon forgotten by a spot-on finale in which the whole film is stolen by the most unlikely of characters, a cat called Goose. Managing to mix top-notch action set pieces with exciting plot twists and humour that wouldn't look out of place in a Guardians of the Galaxy film (characters from that film pop up here too). Like that previous hit, Captain Marvel sports a very impressive soundtrack made up of 90s songs, all, apart from one, are female acts of the time.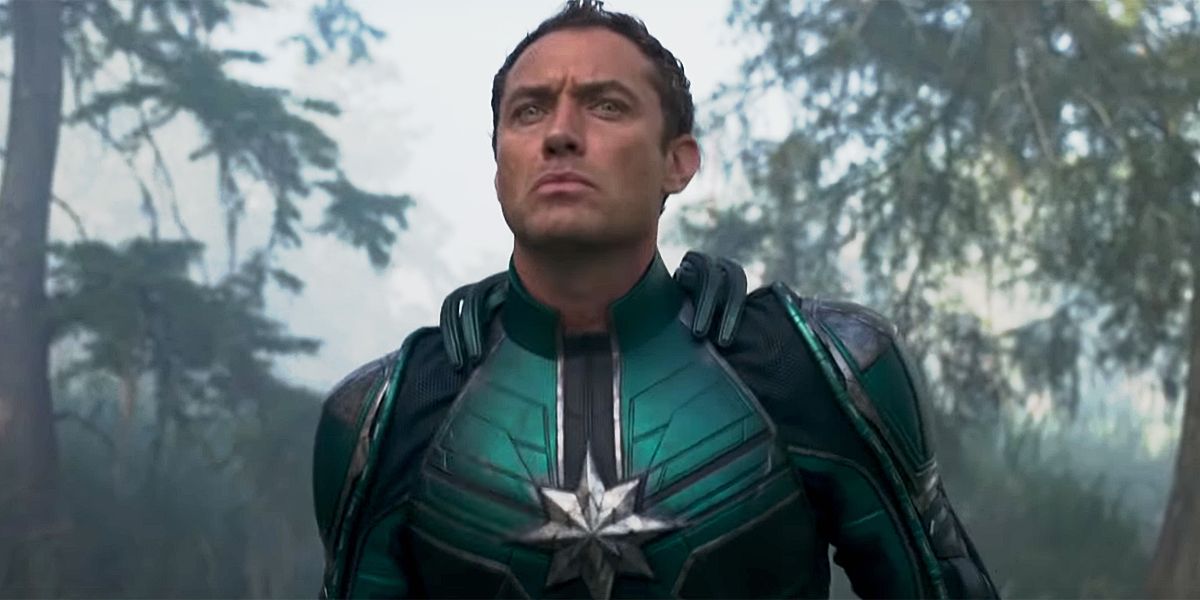 There are plenty of references from, what turns out to be, future films while at the same time throwing in enough pop culture references to make you wish we were still back in the 90s. Add to this two very different post-credit sequences, one that will get those desperately waiting for the new Avengers film incredibly excited.
Brie Larson is perfect as the latest superhero. Bringing a level of humanity and charm to the part, she oozes charisma while proving she can be just as sturdy, if not more robust than the boys. Her scenes with Samuel L. Jackson as Nick Fury are hilarious. The chemistry is superb. Ben Mendelsohn as the leader of the Skree, is allowed to bring a different angle to the evil part, while Jude Law seems to be having fun as Vers' leader Yon-Rogg.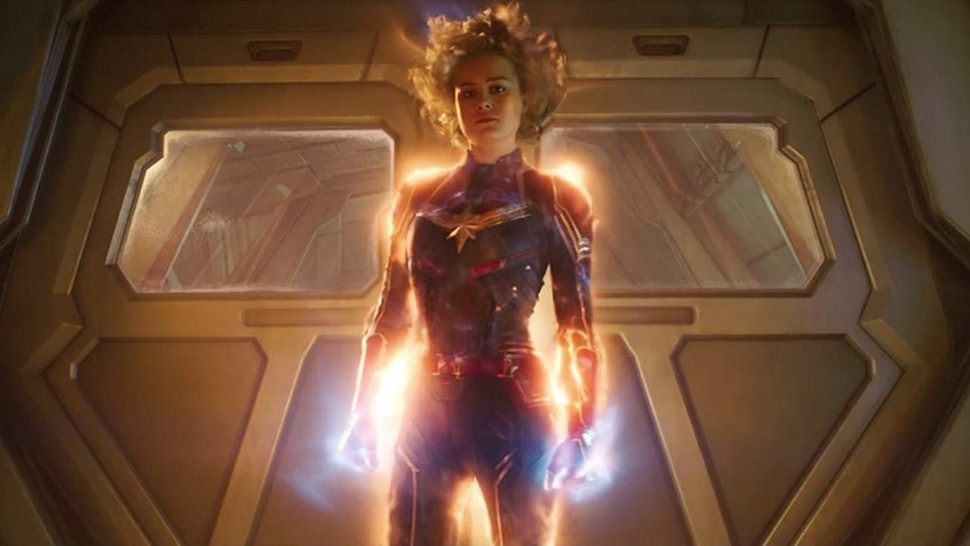 While Captain Marvel may not be perfect, there's still plenty to enjoy and applaud. It has taken Marvel 10 years to get a lead female superhero to the screen, and hopefully, this won't be the last time either. Larson's Captain is a welcome entry to this franchise, and I cannot wait to see what she brings to the table next. Just hope she brings Goose along with her.
4/5