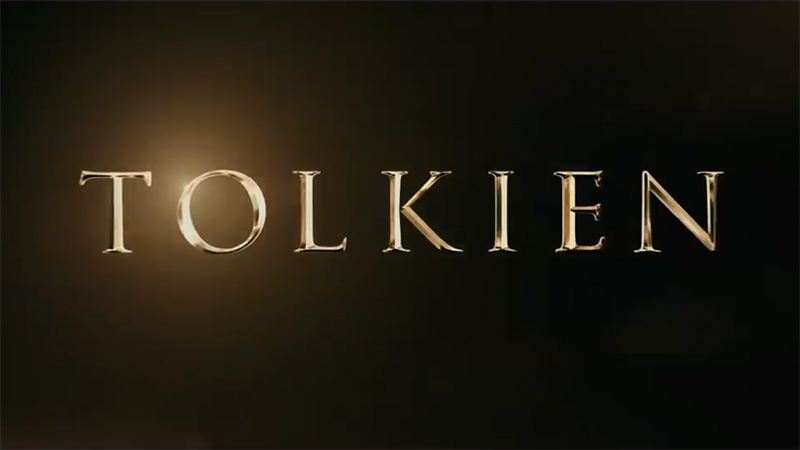 Director:  Dome Karukoski
Starring: Nicholas Hoult, Lily Collins, Colm Meaney, Derek Jacobi, Patrick Gibson, Anthony Boyle, Tom Glynn-Carney, Pam Ferris
Written by: David Gleeson and Stephen Beresford
Running Time: 112 mins
Cert: 12A
Release date: 3rd May 2019
J.R.R. Tolkien is possibly the most significant fantasy writers in the world. His books The Hobbit and The Lord of the Rings are held in high esteem by those who have read them, and the Peter Jackson films are both hugely successful and regarded as masterpieces. So now we get the biopic of his life before he wrote the books and for a man loved by millions, this film is a little bland and way too obvious.
As a young boy, J.R.R. Tolkien and his brother, Sam, have to move from the country to Birmingham after money becomes a problem. Their mother passes away soon after, and the boys are fostered and sent to an all-boys school, where Tolkien is bullied. He soon becomes friends with his bully and two other boys, who meet regularly at a tea room to talk about art, poetry, music and writing. Tolkien also falls for Edith Bratt, a fellow fostered girl in his house. War, however, calls them away from the safety of their world.
Let me just say that Dome Karukoski's film is handsomely staged. The art direction and costume designs are beautiful as is the cinematography and there are moments when this film really does impress. However, the whole thing plays out like a game of 'find the connections', as we follow Tolkien's young life which plays out like a huge influence for his future books.
So we get four friends, or should we say a fellowship. Tolkien, while reading a book about language, discovers the phrase 'middle earth'. Edith has a love of Wagner's operas, and so Tolkien takes her to, you guessed it, The Ring Cycle. After a while you find yourself slapping your forehead at how obvious it gets. Having said that, a sequence on the battlefields of the Somme is brilliantly executed, where Tolkien, suffering from a fever, finds himself facing a red sky and creatures similar to his own creations, surrounding him.
Flitting from the trenches of the Somme, as Tolkien, ill and struggling to stay upright, desperately searches for one of his friends, to flashbacks of his childhood and how he met the men who would play such an essential part of his life and his relationship with Edith. Yet all of this is played out in such a pedestrian manner that it lacks any real emotional punch. You wonder whether this was fictionalised because Tolkien's real life wasn't as exciting.
The two leads do a valiant job. Nicholas Hoult is decent as Tolkien, with a quiet charm. Lily Collins, in her second film this week (see Extremely Wicked, Shockingly Evil and Vile) is pleasant and sweet enough as Edith but is given far too little to work with. Only Derek Jacobi, as a language professor, brings some well-needed life to the proceedings.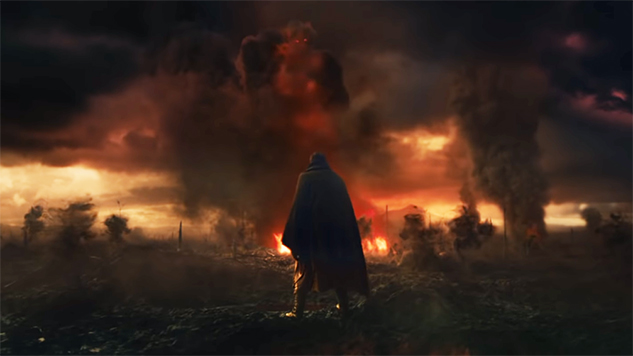 Like Red Joan recently, this is a film that demanded to be much better than it is. With a script co-written by Stephen Beresford, who did such a great job with the film, Pride, lacks any drive, any tension but is pleasant and safe. It will probably go down well with the Silver Screeners on a matinee, but as a slice of cinema, it is disappointing, considering the greatness of its main protagonist. Tolkien deserves better.
2/5