Director: Chad Stahelski
Starring: Keanu Reeves, Halle Berry, Ian McShane, Anjelica Huston, Laurence Fishburne, Mark Dacascos, Asia Kate Dillon, Lance Reddick, Jerome Flynn
Written by: Shay Hatten, Chris Collins, Marc Abrams and (also story and based on characters created) Derek Kolstad
Running Time: 130 mins
Cert: 15
Release date: 15th May 2019
Oh, how the meek has grown. Who would have thought that a low budget action film with a star who wasn't making a name for himself anymore would lead to a third episode? The budget has got more significant, and the smallish audience for the first film has led to a franchise, where even a building connected to the series, could be getting its own spin-off TV show. I am talking about John Wick, the former hitman who came out of retirement when his puppy was killed and who now is causing chaos is a specially designed world where everyone is an assassin and where violence is a way of life.
John Wick is a marked man. After the events in The Continental Hotel, he is under excommunicado from the High Table and has a bounty of $14 million. Desperate for a way to survive, he turns to his past for salvation, in the form of his former life and a woman who owed him a favour. Yet the High Table is unforgiving, and anyone who helps John is liable to be killed themselves.
If you are unfamiliar with the John Wick universe, then this is obviously not the film for you. It starts immediately after events in Chapter 2 and refuses to give too much information about this land that the killer lives. If you have followed all the films, then the story arc is there and yet this time it decides to throw any plot out of the window and concentrate on a full-on, adrenaline rush of violence. This is, by far, the most brutal of the series, as John has to defend himself from every corner as the rest of the assassin fraternity want that rich bounty on his head.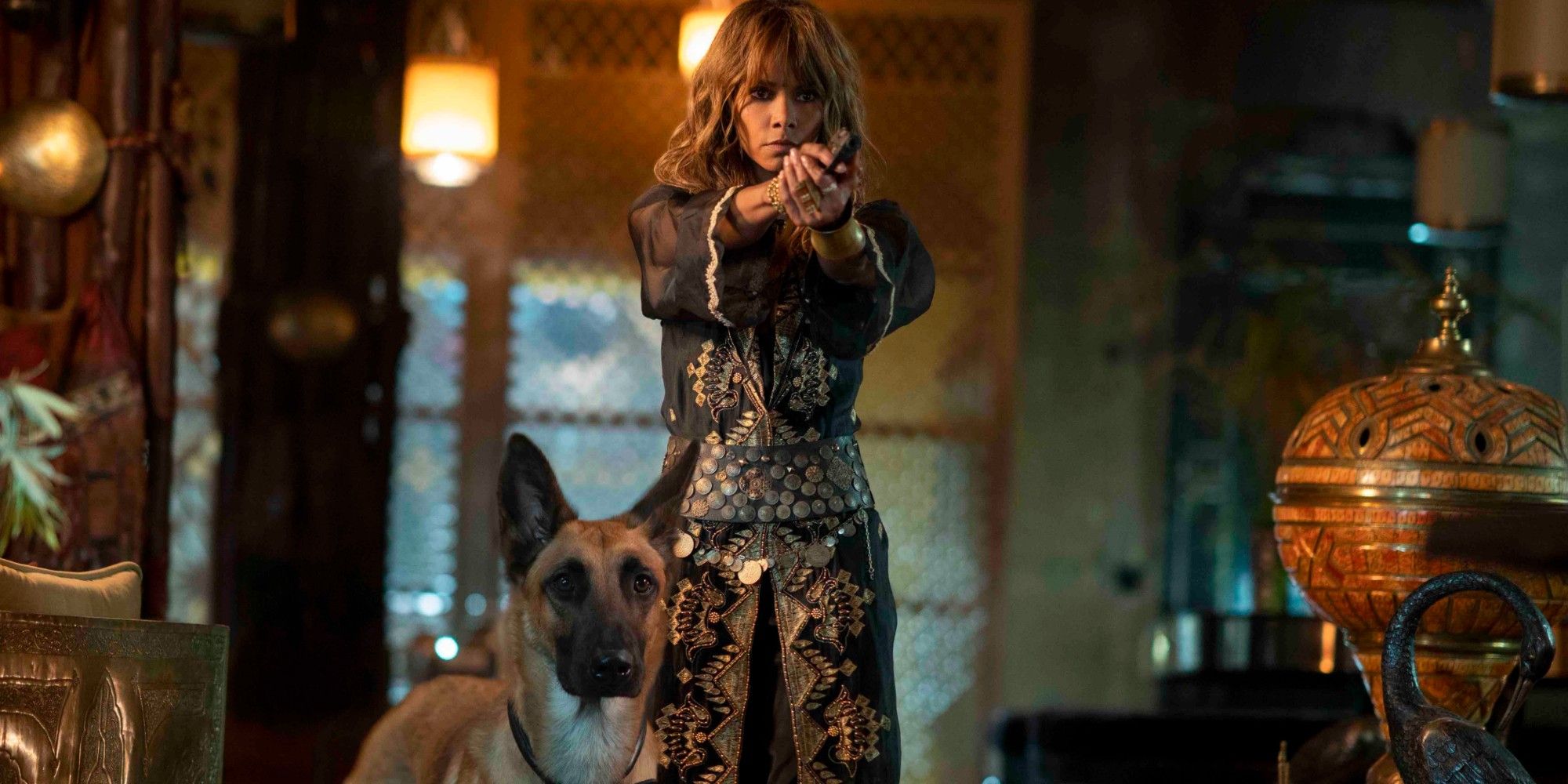 What we get is 2 hours of shooting, kicking, stabbing, sword-play, as well as death by book and a little bit of horse-fu. If it can be used to kill, it is used. The sheer relentlessness of the fight sequences leave you almost breathless and sometimes gasping in horror, as John tries to survive a continuous onslaughter of attacks, whether in a library or a glass room, with glass cabinets where people can be thrown into.
It moves at such a pace that you can forgive the massive holes in the plot, although the lunacy of some of the scenes will cause you to scratch your head in wonder. It's also surprisingly funny for a John Wick movie, where humour is often lacking. Even when it gets so brutal, there is a sense that the tongue has finally been rammed into the cheek.
The set pieces are impressive, whether it be a one-to-one fight in a library, to riding on a horse through New York to the glass room fight, this film uses location brilliantly. The colour palette is also delicious on the eye. Finally, there's The Continental, the hotel for hitmen where the rules must not be broken, hence the predicament that John Wick has found himself. So popular is the building that a future TV show about the hotel is being planned.
The real star of the film is, once again, Keanu Reeves. He may not be the greatest actor in the world, but the fact that it is him fighting, shooting and horse riding make so much more believable, even when the film gets more and more ludicrous. This time he is joined by Halle Berry, who, while not given a massive amount of time on screen, do enough to impress. Anjelica Huston chews the scenery up as an essential part of Wick's history, and martial arts actor Mark Dacascos seems to be having fun as one of the men after Wick, who also has a mutual admiration for him.
Better than Chapter 2, this is an assault on the senses that, while sometimes getting very nasty, is thoroughly entertaining. It is slightly too long, and if you can forgive it its lack of a plot, it is good fun and worth a ticket to the cinema.
4/5