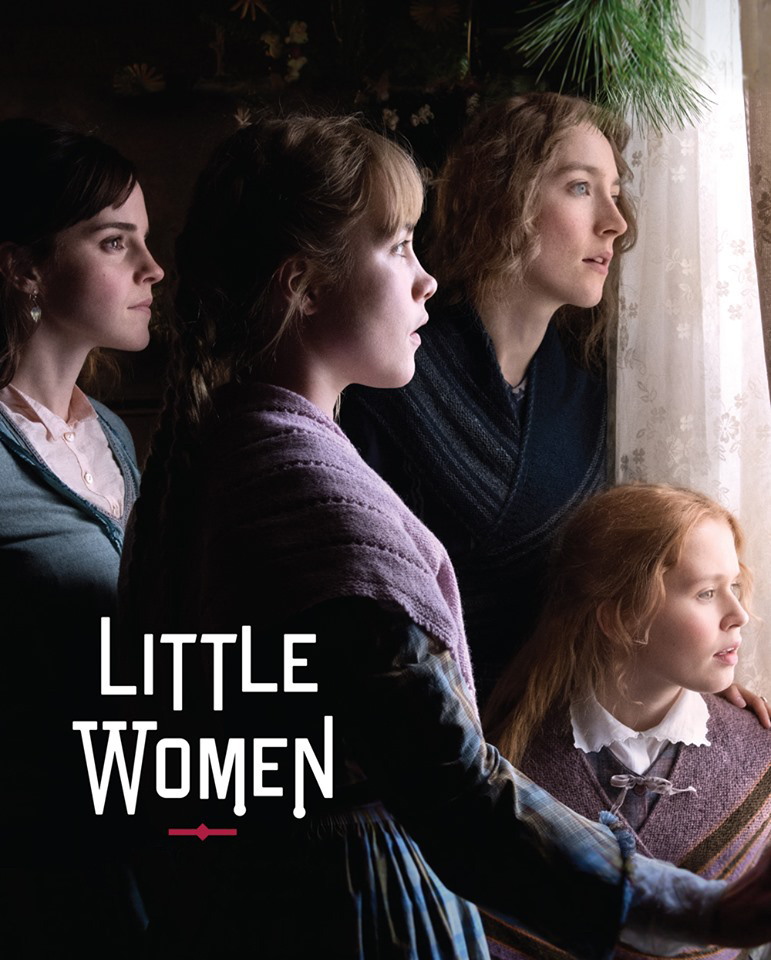 Director: Greta Gerwin
Starring: Saoirse Ronan, Emma Watson, Florence Pugh, Eliza Scanlen, Laura Dern, Timothee Chalamet, Tracy Letts, Chris Cooper, Meryl Streep, Bob Odenkirk, James Norton, Louis Carrel
Written by Greta Gerwin and (based on the novel) Louisa May Alcott
Running Time: 135 mins
Cert: U
Release date: 26th December 2019
If 2019 is to be remembered for anything in the movies this year, it's the rise of female roles. Some of the best films this year have been led by women, with more writers and directors being ladies. About time too, I hear you say. So it is with great pleasures that the last major film hitting the UK cinemas this year is Little Women, the classic story of sisters doing it for themselves in a time where young ladies should be just that. It's also the second feature for Greta Gerwin after last year's Lady Bird. With that, she announced her arrival. This time she has established herself as a force to be reckoned with.
The March sisters have had to cope with waiting for their father to return from the American Civil War. Each one a talented young lady with strong ambitions. Jo is the writer and fiercely independent; Meg is an actress who dreams of a happy married life; Amy, a painter, fancies herself a wealthy husband while Beth, a musician, is content with making the local rich man happy with her piano playing. In the mix comes Laurence, a young man with plenty of charm and a touch of the rebellious who Jo takes a shine to.
Greta Gerwin has taken Louisa May Alcott's classic novels (Little Women and Good Wives) and mixed the two together. We flit from one-time zome to another, with the older Jo, a woman desperate for her writing to be published, almost narrating the tale of the young March sisters awaiting the return of their father while trying to live a healthy life.
The most striking thing about the film is the look. The cinematography is stunning, using natural lighting to capture the mood and feel for the period. The art direction and production design are perfect, with the costumes still in the period. Although Jo's clothing has a modern feel about it. The attention to detail is exceptional. From the props and dressings of the sets to the buildings and a sense of the time. Yet this is more than just a story set in the 1800s. Gerwin has injected a relevance about the film that while still a period piece, this can be relatable to now.
The script is sparkling with a delicate balance of comic and pathos, never allowing the material to tip into melodrama, which previous versions of the story have had trouble holding back. It will enable each of the main characters an opportunity to shine and gives plenty of chances for the minor cast members to be fully rounded. This is more than just a story of four sisters but about people and relationships.
The cast is exceptional. Meryl Streep does her best Maggie Smith as the March's wealthy aunt, while Laura Dern has an air of loving control as the mother. The men, including Tracy Letts as the publisher and James Norton as the teacher who wins Meg's heart, are all solid. Still, it's Timothy Chalamet's Laurie who manages to keep up with the ladies, with a fun performance brimming with energy. It's nice to see him being much more relaxed than his usual intense persona.
However, the ladies are the real stars. Eliza Scanlen as Beth is given the least to do but still manages to hold her own against her starrier sisters. Emma Watson is full of grace and elegance as Meg, and once again, she is moving more away from her Harry Potter days. The film really belongs to Saoirse Ronan and Florence Pugh. Ronan has always been a force to be reckoned with, but here as Jo, she is given room to enjoy herself, making Jo a bundle of joy. Ronan seems to get better with each role and with this, she is a real star. Florence Pugh has the toughest part as Amy, the sister who most dislike, but she brings a new level to the role, where she still has her downsides, but she has a sparkle in her eye. It's been a good year for Pugh, what with Fighting With The Family and Midsommar. This is her crowning glory. Separately, the girls are terrific. Together they are incredible. They bring a closeness and each time they are on screen together, you want them to stay on screen. They are lovely company. Funny, sweet and you genuinely believe they are sisters.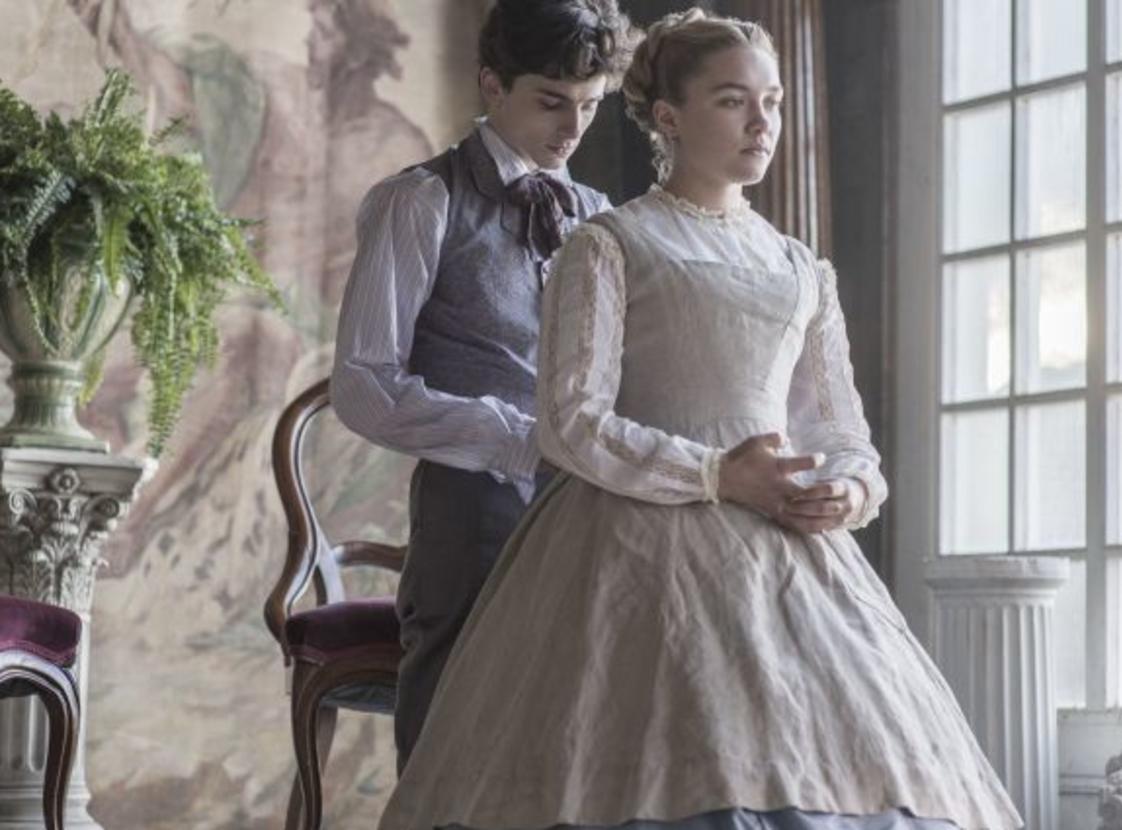 Little Women is a triumph. A beautifully crafted, impressive retelling of a classic tale that feels fresh. It will make you laugh, cry and feel magical. Greta Gerwin is a talent that just excites to see what she is going to produce next. Go see this and be swept away by the sheer romance of the piece. An absolute seasonal treat.
5/5