Director: Miguel Arteta
Starring: Tiffany Haddish, Rose Bryne, Salma Hayek, Billy Porter, Jennifer Coolidge, Karan Soni, Jessica St. Clair, Lisa Kudrow
Written by: Sam Pitman, Adam Cole-Kelly and (story) Danielle Sanchez-Witzel
Running Time: 83 mins
Cert: 15
Release date: 21st February 2020
Last year, there were two female-led comedies that failed to raise a smile. You would have thought that they would have learnt their lessons. It seems not. After What Men Want and Little, we have Like A Boss, a comedy that should be done for false advertising. There isn't a single laugh throughout the whole film. Not a one. This manages to make The Hustle look like a masterpiece.
Mia and Mel have been best friends for years and have set up their own business selling make-up. When they discover they are thousands of dollars in debt, they get an offer from Claire Luna, the owner of a cosmetic empire. Taking the deal the pair's friendship is tested to the max when Claire starts manipulating their business for her own personal means.
The basic premise is perfectly fine. Best friends drawn into a business deal that will pull them apart is a fine storyline. What director Miguel Arteta has done is try to capture the female bonding of Bridesmaids without having any idea of comic timing and a script that is barren from laughs.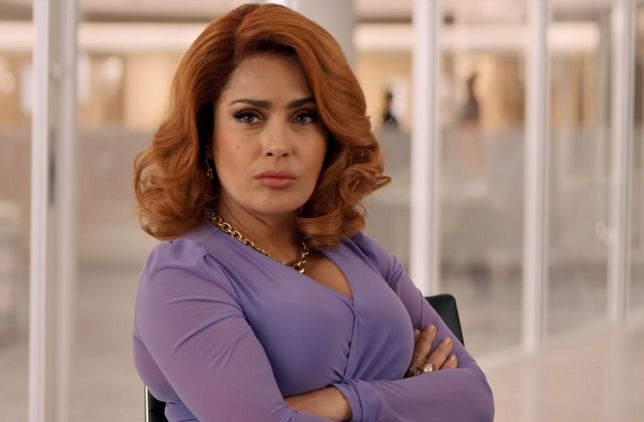 The film starts off with a morning scene in which Mia and Mel share a series of gags about their body parts that no one, even best friends, would talk about. But hey, this is an adult comedy and so it's the norm.  We then get a series of basic characters: the rich friends living in luxury and doing very little, the shop assistant who is sweet but a little dim, the gay make-up expert, the glamourous but sinister villainess. Nothing new whatsoever.
We immediately recognise the difference between Mia and Mel's world and that of Claire. They have a small, sweet, friendly shop where they give homecoming girls free make-up tips. While the big business has drones in the foyer, lavish white offices and Claire's face everywhere on banners and posters. A sure sign that she is evil. Everything here is a cliche. Playing out like some expensive sitcom, the only thing missing is the canned laughter. Maybe this would help the audience to know where the jokes are.
The cast is a talented bunch who have been in far better films than this and should know better. Tiffany Haddish screams her way through this as if shouting her lines will make them so much funnier. They don't. In fact, you wish she would just speak like any regular person. Rose Bryne seems to have one facial expression of exasperation. Maybe she realised that this film wasn't working and could hide it. Only Salma Hayak manages to come out unscathed as Luna. Dressed with an orange wig, blue eyes and outrageous dress sense, she plays the part of evil well and deserves a far better script to make the character really work.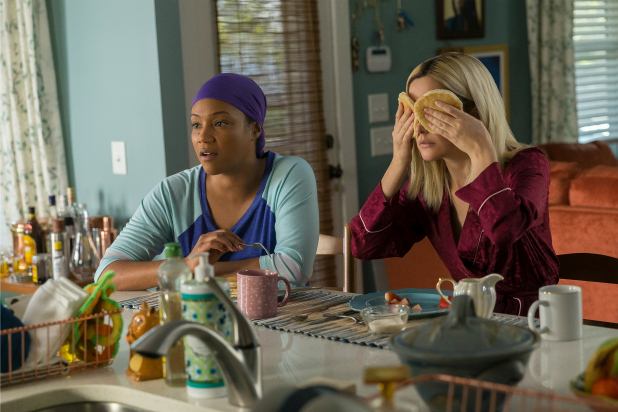 Like A Boss is a total disaster. If you are a woman looking for a good night out at the movies with your friends and think this would be perfect for you, think again. Comedies don't come worse than this.
1/5