Director: Alex Magaña
Starring: Josh Gilmer, Kate Durocher, Taylor Alexa Frank, Connor Wilkins, Nathan Kohnen, Jamie Shelnitz, Gabriella Wisdom, Kyle Meck, Jack Menzies, Ana Ming Bostwick Singer, Ashley Rose McKenna
Written by Alex Magaña
Running Time: 89 mins
Cert: 15
Release date: 19 January 2020 (USA)
Available on Amazon Prime
Romances are notoriously challenging to get right. They can come across as either too sentimental or far too cynical. So it is a brave man who is willing to try and capture the attitude of love in five separate stories. Writer and director Alex Magaña has done just that, with a low-budget drama that tells five tales of what love is like in the modern world. Using an almost unknown cast, this is a film that, while not always successful, does a fair job at getting the point across.
Nicole is stuck in a dead-end relationship with phone obsessive Owen. Longing for nights out, Nicole soon discovers someone interested in her. Calvin had a disastrous date with Summer, yet when he joins an anonymous dating site, the person he's connecting with is Summer. Finn has fallen for Penelope, yet their timing is terrible. Theodore, a painfully shy young man, has been trying to build up the courage to talk to equally shy Bailey. Finally, Sam is grieving for the death of his beloved Willow and doesn't dream of being with anyone else, until Evie enters his life.
Magaña's film is a bright and light concoction of the trials and tribulations of love. Its colour palette is impressive and suits the tone of the film, which juggles the five stories reasonably successful. As with any movie like this, some stories are far more successful than others, and there were times when I thought that what Magaña was tackling, was a world looked through rose-tinted glasses (which isn't a bad thing) but maybe could have done with some realism as well.
Of the successful stories, Sam's emotional pain and struggle to live without the love of his life was the most interesting. Reminiscent to Ghost, this had Willow appearing to him and yet the sense of loneliness was still apparent. Until Evie arrives. What works was that it is hard even to imagine finding love after a loved one has gone and ever being happy again. It came across well, and I wondered if this could have been a feature by itself.
Calvin and Summer's story also threw up some interesting moral dilemmas. If you have an unsuccessful date with someone, yet find you are entirely compatible with them when you are anonymous, does that mean that looks aren't everything? The behaviour of Calvin is quite chauvinistic, and his attitude to Summer is horrendous, yet he does pursue her when he doesn't know the words messaged to him are from that same woman he left in bed after that one night.
Theodore and Bailey's tale was sweet, but for some reason, I never believed in their romance. Finn and Penelope's tale was far too swift and maybe suffered being one story too many, while Nicole's tale just seemed the least believable. If Owen was more interested in his phone than her, she should have been out that door almost immediately.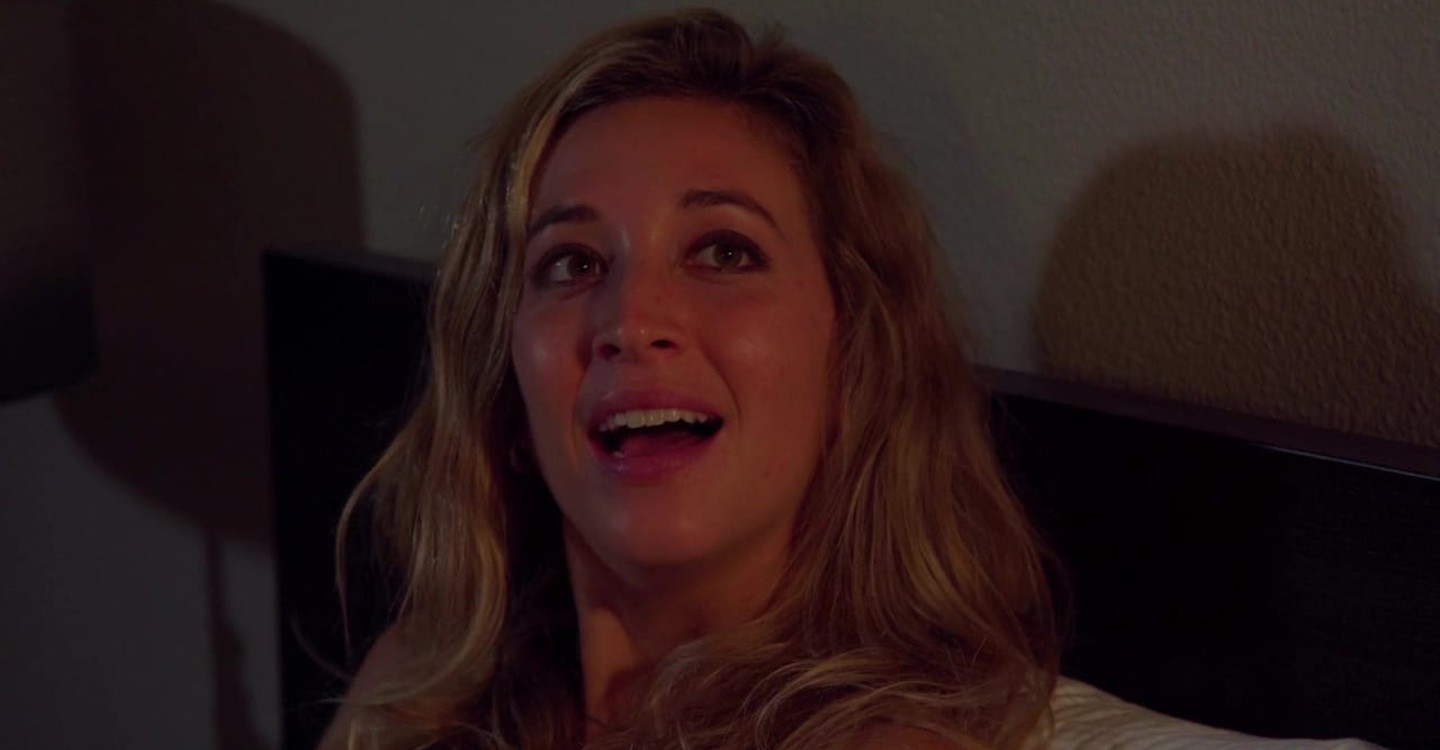 The performances from the unknown cast ranged from the good to the amateurish, with Kate Durocher's Nicole, Nathan Kohnen's Sam and Connor Wilkins' Calvin being the stronger of the bunch.
What Love Looks Like is an enjoyable tale of modern love that passes the time nicely. Magaña's an undeniable talent, who, with a bigger budget, would probably turn out an exceptional romance. For a film in this genre, it never once came across sickeningly sweet genuinely sweet in some cases,attempting to cover the difficulties of modern love with a deft hand.
3/5