Morning!
It's Clap for the Carers day again! Don't forget to get out there at 8pm tonight to applaud all those who are doing their best to keep us safe and going.
As we are heading towards the Easter Weekend (the TV companies have gone crazy with movies) they are also repeating films so I will be including those, just in case you missed them the first time.
Stay safe, stay inside and Happy Thursday!
AMAZON PRIME
EMPIRE RECORDS (12)
Starring: Anthony Lapaglia, Rory Cochrane, Johnny Whitworth, Liv Tyler, Renee Zellweger, Maxwell Caulfield
Comedy, drama
Twenty-four hours in the lives of the young employees at Empire Records when they all grow up and become young adults thanks to each other and the manager. They all face the store joining a chain store with strict rules. Cult 90s comedy with a very young Renee Zellweger. One use of strong language, moderate sex and drug references.
DJANGO (15)
Starring: Franco Nero, Loredana Nusciak
Western, action
A coffin-dragging gunslinger and a half-breed prostitute become embroiled in a bitter feud between a Klan of Southern racists and a band of Mexican Revolutionaries. Notorious and influential spaghetti western. Moderate, bloody violence.
NETFLIX
JUMANJI: WELCOME TO THE JUNGLE (12)
Starring: Dwayne Johnson, Karen Gillan, Kevin Hart, Jack Black
Fantasy, Comedy, Adventure
Four teenagers are sucked into a magical video game, and the only way they can escape is to work together to finish the game. Hugely entertaining sequel to the 1995 original. Moderate violence, infrequent moderate sex references, language.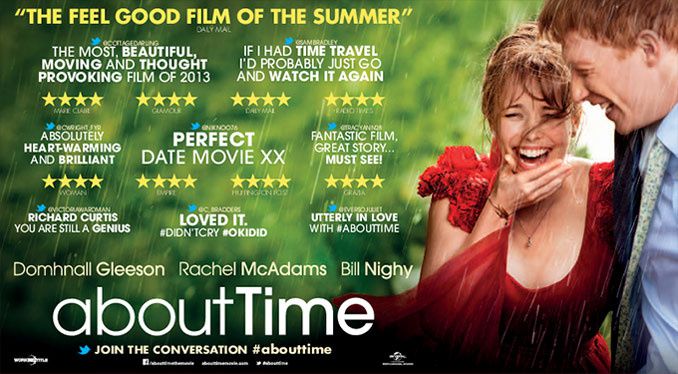 ABOUT TIME (12)
Starring: Rachel McAdams, Bill Nighy, Domhnall Gleeson, Margot Robbie
Drama, Comedy, Romance
At the age of 21, Tim discovers he can travel in time and change what happens and has happened in his own life. His decision to make his world a better place by getting a girlfriend turns out not to be as easy as you might think. Touching romantic comedy from Richard Curtis. Infrequent strong language and moderate sex references.
NOW TV/SKY CINEMA
BURNING (15)
Starring: Ah-In Yoo, Steven Yeun, Jong-seo Jeon
Mystery, Drama
Korean mystery drama in which an introverted man's life is complicated by the appearance of an old friend and a wealthy man. Cracking film from a nation that seems to make mini masterpieces. Strong violence, sex, nudity, drug misuse. Subtitled.
ZERO DARK THIRTY (15)
Starring: Jessica Chastain, Scott Adkins, Jason Clarke
Drama, thriller
A chronicle of the decade-long hunt for al-Qaeda terrorist leader Osama bin Laden after the September 2001 attacks, and his death at the hands of the Navy S.E.A.L.s Team 6 in May 2011. Gripping political drama from Kathryn Bigalow. Strong language, violence and scenes of torture.
DISNEY+
BEAUTY AND THE BEAST (PG)
Starring: Emma Watson, Luke Evans, Dan Stevens, Gugu Mbatha-Raw, Josh Gad, Ian McKellen, Emma Thompson, Ewan McGregor, Stanley Tucci, Kevin Kline
Romance, Fantasy, Musical
Live-action version of the classic Disney animation in which a woman is imprisoned in an enchanted castle. An all-star cast brings to life this delightful musical. Mild violence, threat. Also available is the animated original on Disney+
FRANKENWEENIE (PG)
Starring: Shelley Duvall, Daniel Stern, Barret Oliver
Fantasy, Comedy, Animation
When a boy's beloved dog passes away suddenly, he attempts to bring the animal back to life through a powerful science experiment. Tim Burton's stop-motion animation is a technical triumph. Mild threat, scary scenes and one use of mild language. Black and White.
MOVIES ON TERRESTRIAL TV
GROUNDHOG DAY (PG)
12.30pm Sony Movies
Starring: Bill Murray, Andie MacDowell
Comedy, romance
Hilarious and clever comedy with Bill Murray stuck in one day and desperately trying to find a way out. Regarded now as a classic, and rightly so. Mild language.
COCOON (PG)
2.15pm Film4
Starring: Steve Guttenberg, Don Ameche, Wilford Brimley, Hume Cronyn
Comedy, drama, sci-fi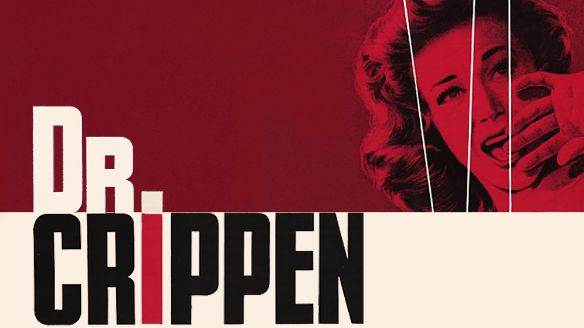 2.30pm Talking Pictures TV
Starring: Donald Pleasence, Coral Browne, Samantha Eggar
Crime, drama, biopic
The real-life story of Dr. Hawley Harvey Crippen, who was hanged in London in 1910 for poisoning his wife so he could be with his young lover. But was he truly guilty of murder? Gripping British drama based on true events. Violence. Black and White.
WHISKY GALORE! (U)
3.25pm BBC2
Starring: Basil Radford, Catherine Lacey, Joan Greenwood
Comedy, Drama
Scottish islanders try to plunder 50,000 cases of whisky from a stranded ship. Gentle Ealing comedy. Black and White.
CARRY ON SPYING (U)
4.35pm Film4
Starring: Kenneth Williams, Bernard Cribbins, Eric Barker, Barbara Windsor, Charles Hawtrey
Comedy
A top secret chemical formula has been stolen by STENCH (the Society for the Total Extinction of Non-Conforming Humans), and so Agent Simpkins and his three trainees are hot on the trail, chasing the villains across the world. The Carry On team take on the 60s spy films. Innuendo. Black and White.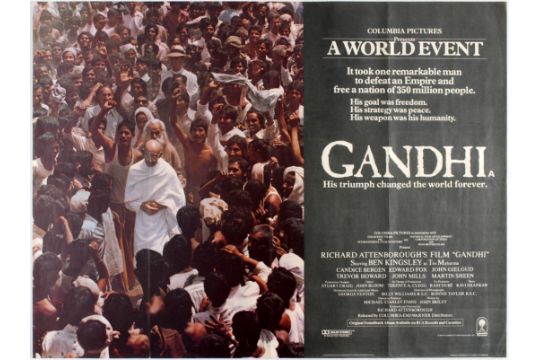 GANDHI (PG)
9pm Sony Movies Classic
Starring: Ben Kingsley, Candice Bergen, Edward Fox, John Gielgud
Biopic, drama
The epic tale of Mohandas L. Gandhi, an Indian who took on the British Empire and changed the face of his country. Richard Attenborough's Oscar-winning drama which has a superb central performance from Ben Kingsley. Violence and language.
TRIANGLE (15)
9pm Horror Channel
Starring: Melissa George, Liam Hemsworth
Horror, fantasy, thriller
A group of friends suffer a yachting accident and take refuge on a cruise drifting on the open sea, but quickly realize they were better off on the upturned yacht. Massively underrated horror thriller that will mess with your head. Strong violence, horror and language.
GOODFELLAS (18)
10.05pm ITV4
Starring: Robert De Niro, Ray Liotta, Joe Pesci, Lorraine Bracco
Drama, Crime, biopic
The story of Henry Hill, and his life in the mob, covering his relationship with his wife Karen Hill and his mob partners Jimmy Conway and Tommy DeVito in the Italian-American crime syndicate. Martin Scorsese's excellent epic gangster film is not for the faint-hearted. Strong violence and language.
ELLE (18)
1.25am Film4
Starring: Isabelle Huppert, Anne Consigny
Thriller, Drama
A successful businesswoman gets caught up in a game of cat and mouse as she tracks down the unknown man who raped her. Tough thriller from the director of Basic Instinct. Sexual violence and strong language. Subtitled.