Morning!
Plenty of great family films to watch on Terrestrial TV this afternoon so if you are not enjoying the fine weather we're having, then grab one of the many choices.
Stay safe, stay inside and Happy Wednesday!
AMAZON PRIME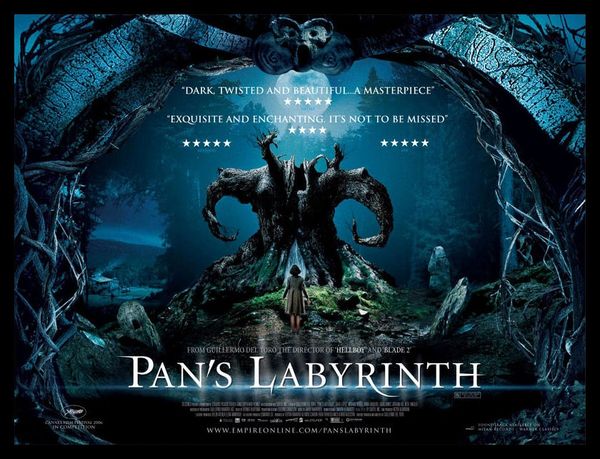 PAN'S LABYRINTH (15)
Starring: Ivana Baquero, Doug Jones
Drama, fantasy, war
In the Falangist Spain of 1944, the bookish young stepdaughter of a sadistic army officer escapes into an eerie but captivating fantasy world. Guillermo Del Toro's extraordinary fantasy. Strong language and bloody violence. Subtitled.
DISOBEDIENCE (15)
Starring:  Rachel Weisz, Rachel McAdams, Alessandro Nivola
Drama
A woman returns to her Orthodox Jewish community that shunned her for her attraction to a female childhood friend. Once back, their passions reignite as they explore the boundaries of faith and sexuality. A powerful tale of forbidden love. Strong sex and language.
NETFLIX
THE KING'S SPEECH (12)
Starring: Colin Firth, Geoffrey Rush, Helena Bonham Carter
Drama
Oscar-winning drama about George VI, his impromptu ascension to the throne of the British Empire in 1936, and the speech therapist who helped the unsure monarch overcome his stammer. Strong language in a speech therapy context.
INGRID GOES WEST (15)
Starring: Aubrey Plaza, Elizabeth Olsen, O'Shea Jackson Jr.
Drama, Comedy
An unhinged social media stalker moves to LA and insinuates herself into the life of an Instagram star. Satire about the obsessive behaviour with a terrific lead performance from Aubrey Plaza. Very strong language, drug misuse, suicide references.
NOW TV/SKY CINEMA
TEEN TITANS GO! TO THE MOVIES (PG)
Starring: Scott Menville, Hynden Walch
Fantasy, Comedy, Animation
A villain's maniacal plan for world domination sidetracks five teenage superheroes who dream of Hollywood stardom. Absolutely hilarious satire of the superhero movie genre. Hugely underrated. Mild violence, threat, rude humour.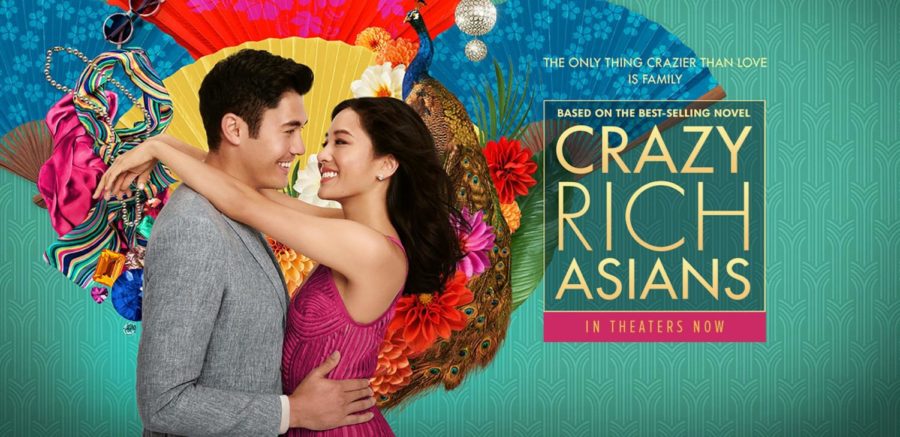 CRAZY RICH ASIANS (12)
Starring: Constance Wu, Michelle Yeoh, Henry Golding
Romance, Drama, Comedy
This contemporary romantic comedy, based on a global bestseller, follows native New Yorker Rachel Chu to Singapore to meet her boyfriend's family. Infrequent strong language, moderate sex references.
DISNEY+
HOLES (PG)
Starring: Sigourney Weaver, Jon Voight, Patricia Arquette
Adventure, comedy, drama
A wrongfully convicted boy is sent to a brutal desert detention camp where he joins the job of digging holes for some mysterious reason. Decent adaptation of the best selling book. Mild violence.
HERCULES (U)
Starring: Danny Devito, James Woods
Animation, adventure, comedy, musical
The son of Zeus and Hera is stripped of his immortality as an infant and must become a true hero in order to reclaim it. Inventive Disney animation. Mild violence.
MOVIES ON TERRESTRIAL TV
SUNSHINE ON LEITH (PG)
12noon  Film4+1
Starring: George MacKay, Peter Mullan, Jason Flemyng, Jane Horrocks
Musical. drama
Two soldiers return home to Edinburgh to resume their romantic and family lives. Wonderful feel-good musical based on the songs of The Proclaimers. From Dexter Fletcher, the director of Rocketman. Mild language, violence and sex references.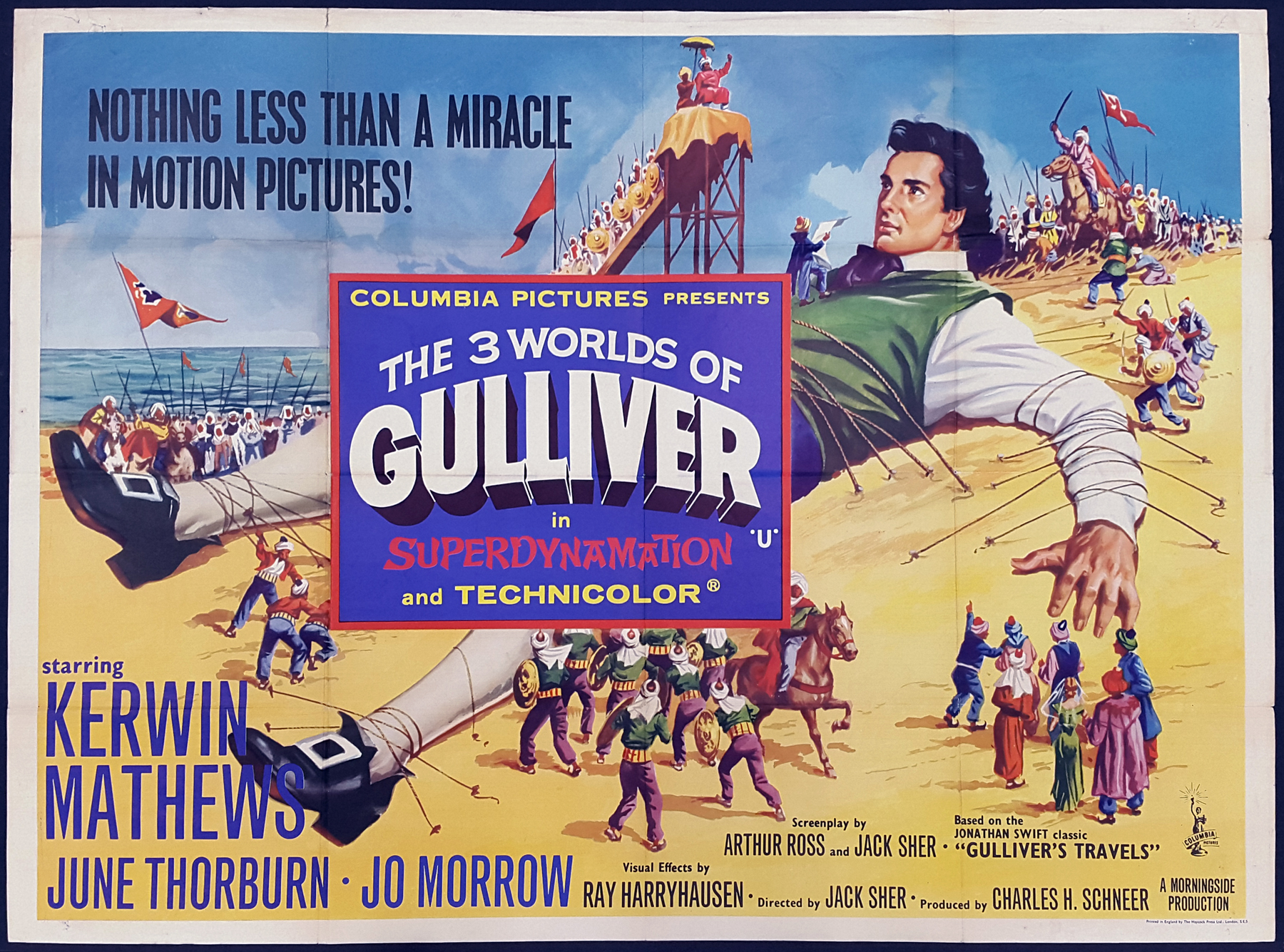 THE 3 WORLDS OF GULLIVER (U)
1.45pm Talking Pictures TV
Starring: Kerwin Mathews, Jo Morrow
Fantasy, adventure, drama, family
After being shipwrecked, a man finds himself on an island inhabited by tiny people, who soon make plans for him. Classic adventure with special effects from Ray Harryhausen. Mild violence and peril.
THE INDIAN IN THE CUPBOARD (PG)
2.45pm Film4
Starring: Hal Scardino, Litefoot, Lindsay Crouse
Fantasy, drama, family
Omri, a young boy growing up in Brooklyn, receives an odd variety of presents for his birthday: a wooden cabinet from his older brother, a set of antique keys from his mother and a tiny plastic model of an Indian from his best friend Patrick. Impressive adaptation from Frank Oz. Mild violence and language.
THE LONELINESS OF THE LONG DISTANCE RUNNER (12)
2.50pm Sony Movie Classic
Starring: Tom Courtenay, Michael Redgrave, James Bolam
Drama, sport
A juvenile offender (Sir Tom Courtenay) at a tough reform school impresses its Governor (Sir Michael Redgrave) with his running ability and is encouraged to compete in an upcoming race, but faces ridicule from his peers. Classic British drama. Sexual content. Black and White.
THE TITFIELD THUNDERBOLT (U)
3,25pm BBC2
Starring: Stanley Holloway, George Relph, John Gregson
Comedy
Volunteers take over their local passenger train service (against bus company resistance) when the government announces its closure. Charming Ealing comedy.
LABYRINTH (U)
4.30pm Sony Movies
Starring: David Bowie, Jennifer Connelly
Adventure, fantasy, family
Sixteen-year-old Sarah is given thirteen hours to solve a labyrinth and rescue her baby brother Toby when her wish for him to be taken away is granted by the Goblin King Jareth. Inventive fantasy from Terry Jones and Jim Henson. Mild violence and peril.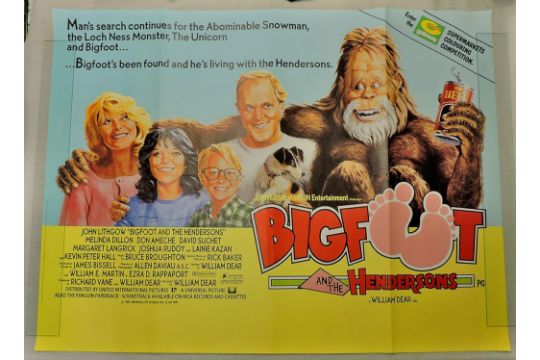 HARRY AND THE HENDERSONS (PG)
4.40pm Film4
Starring: John Lithgow, Melinda Dillon
Fantasy, comedy, family
The Henderson family adopt a friendly Sasquatch but have a hard time trying to keep the legend of 'Bigfoot' a secret. Delightful 80s family comedy. Mild language, horror and comic violence.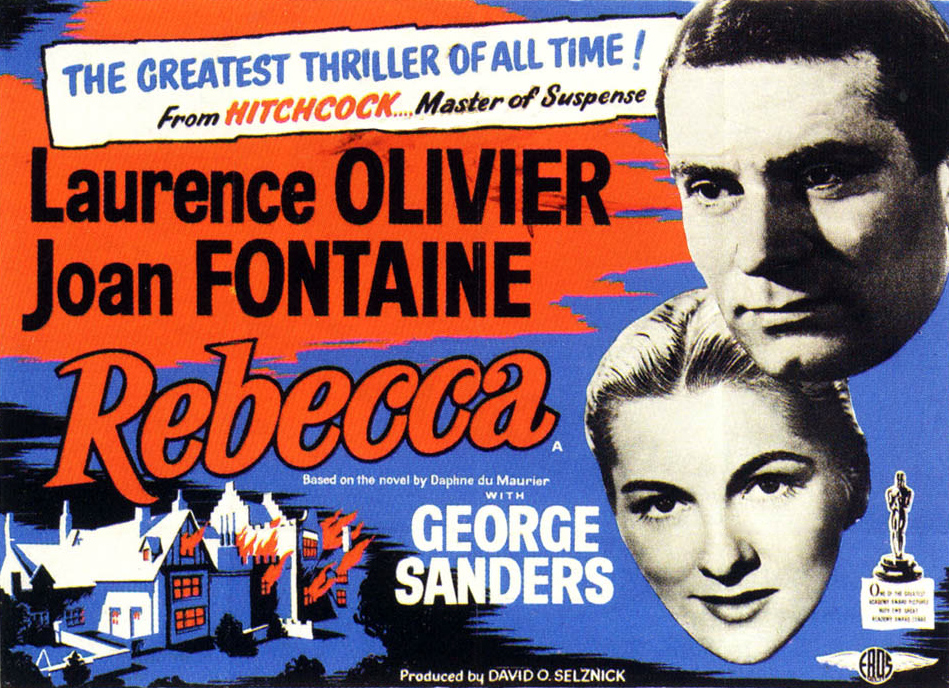 REBECCA (PG)
6.20pm Talking Pictures TV
Starring: Laurence Olivier, Joan Fontaine, George Sanders
Drama, mystery, romance
A self-conscious woman juggles adjusting to her new role as an aristocrat's wife and avoiding being intimidated by his first wife's spectral presence. Alfred Hitchcock's classic adaptation of Daphne DuMaurier's famous novel. Mild horror, threat and sex references.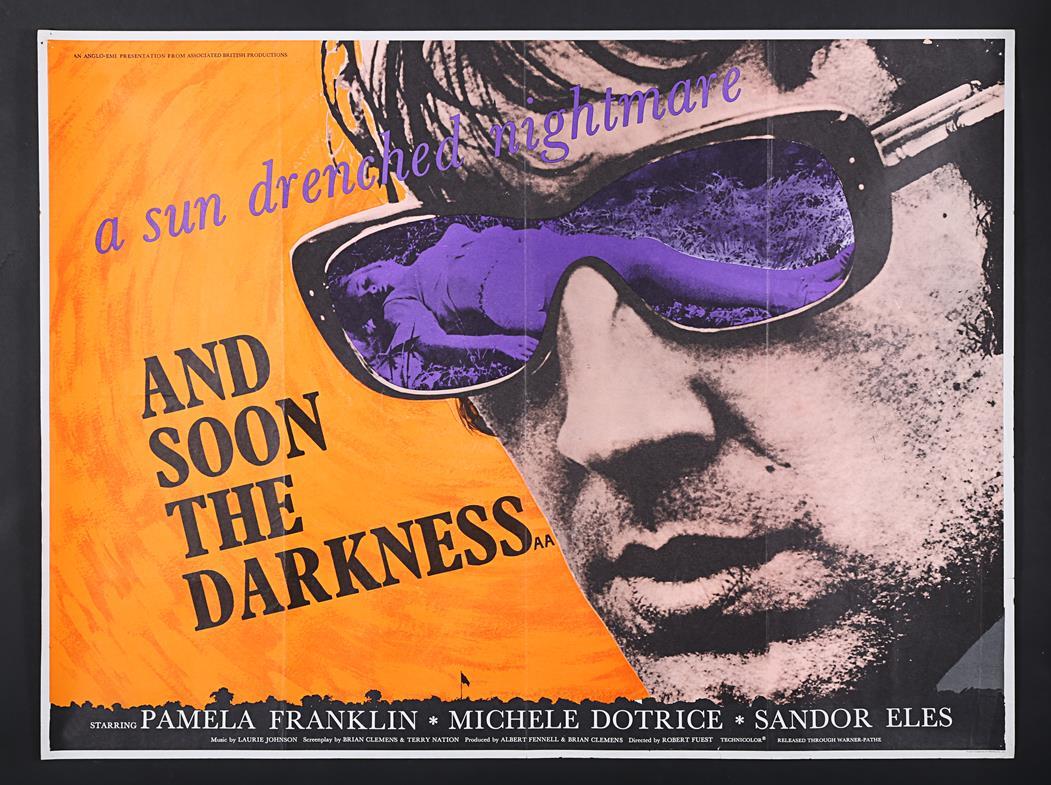 AND SOON THE DARKNESS (15)
10.05pm Talking Picture TV
Starring: Pamela Franklin, Michele Dotrice
Horror, mystery, thriller
Two young English women go on a cycling tour of the French countryside. When one of them goes missing, the other begins to search for her. But who can she trust? Creepy British thriller. Moderate violence and sexual violence theme