Morning!
It's a glorious Saturday (I know, I've walked the dog already) but that doesn't mean we can break the rules and go sunbathing in the park or, as one person did yesterday, do yoga and then complain as she was told to go home by the police. Please stay at home. This thing won't go away unless we abide by the rules! But I am talking to those who respect the rules.
So if you're not going to sit in the garden, then plenty of movies on TV today. So maybe enjoy half and half. You don't want to get sunburnt!
Stay safe, stay inside and Happy Saturday!
AMAZON PRIME
ONCE (15)
Starring: Markéta Irglová, Alistair Foley
Drama, romance, musical
A modern-day musical about a busker and an immigrant and their eventful week in Dublin, as they write, rehearse and record songs that tell their love story. A really lovely romance with amazing songs. Strong language.
BROKEBACK MOUNTAIN (15)
Starring: Heath Ledger, Jake Gyllenhaal, Michelle Williams, Anne Hathaway
Drama, romance
The story of a forbidden and secretive relationship between two cowboys, and their lives over the years. Ang Lee's brilliant, award-winning drama with two outstanding performances from Heath Ledger and Jake Gyllenhaal. Strong language, violence, nudity and sex.
NETFLIX
OUT OF AFRICA (PG)
Starring: Robert Redford, Meryl Streep
Biopic, drama, romance
In 20th-century colonial Kenya, a Danish baroness/plantation owner has a passionate love affair with a free-spirited big-game hunter. Sydney Pollack's Oscar-winning drama with a beautiful score from John Barry. Mild language, violence and sexual references.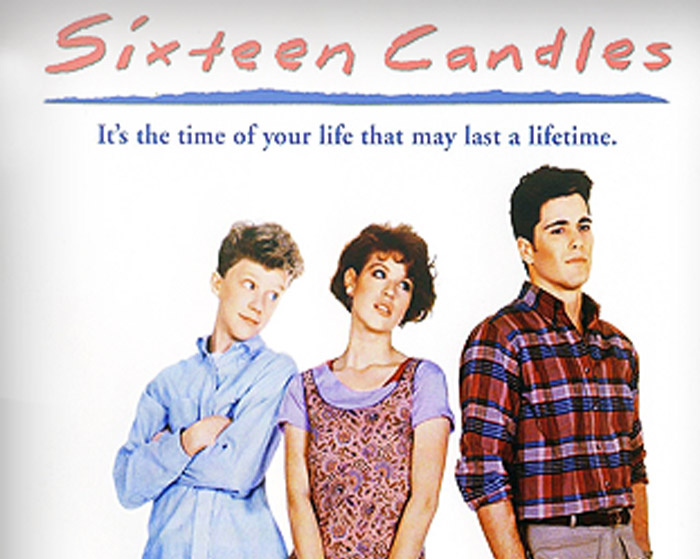 SIXTEEN CANDLES (12)
Starring: Molly Ringwald, Anthony Michael Hall
Comedy, romance
A girl's "sweet" sixteenth birthday becomes anything but special, as she suffers from every embarrassment possible. John Hughes' teen comedy about the difficulties of being sixteen. Strong language and moderate sex references.
NOW TV/SKY CINEMA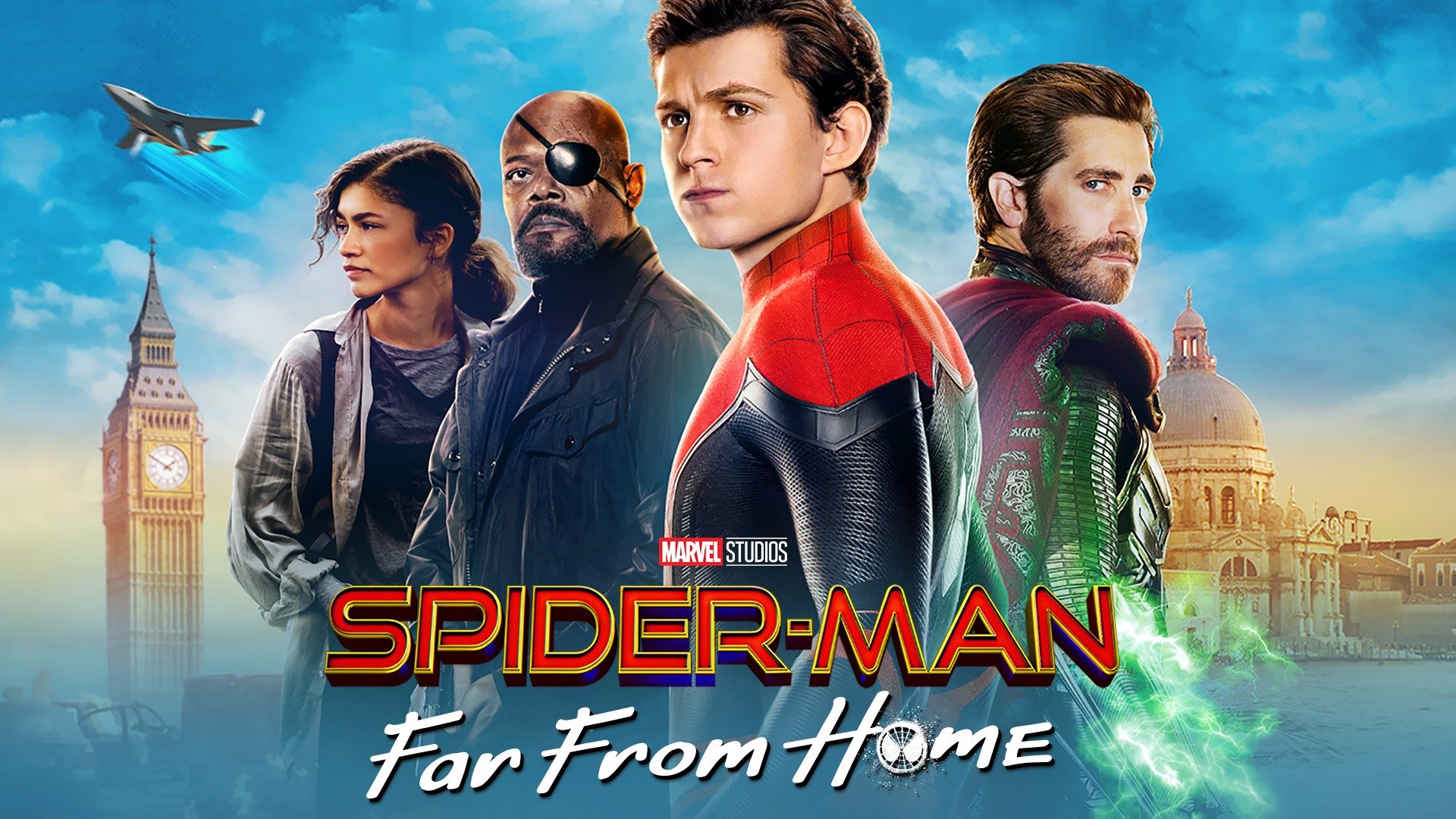 SPIDER-MAN: FAR FROM HOME (12)
Starring: Tom Holland, Zendaya, Jake Gyllenhaal, Samuel L. Jackson
Fantasy, Adventure, Action
Spider-Man must step up to take on new threats in a world that has changed forever. Great fun superhero movie with great special effects and Tom Holland is the perfect Peter Parker/Spider-Man. Moderate fantasy violence, threat, sex references, language.
TEAM AMERICA: WORLD POLICE (15)
Starring: Trey Parker, Matt Stone
Comedy
Popular Broadway actor Gary Johnston is recruited by the elite counter-terrorism organization Team America: World Police. As the world begins to crumble around him, he must battle with terrorists, celebrities, and falling in love. Hilarious adult puppet-based comedy from the team behind South Park. Strong language, violence and sex, all involving puppets.
DISNEY+
TRON (PG)
Starring: Jeff Bridges, Bruce Boxleitner, David Warner
Science Fiction, Fantasy, Adventure
A computer hacker is abducted into the digital world and forced to participate in gladiatorial games where his only chance of escape is with the help of a heroic security program. A game-changing sci-fi adventure that was the first computer-generated movie. Mild fantasy violence and infrequent mild language.
THOR: RAGNAROK (12)
Starring: Chris Hemsworth, Mark Ruffalo, Cate Blanchett, Tessa Thompson, Idris Elba, Tom Hiddleston
Fantasy, Action, Science Fiction, comedy
Imprisoned on the planet Sakaar, Thor must race against time to return to Asgard and stop Ragnarök, the destruction of his world, at the hands of the powerful and ruthless villain Hela. One of the best and funniest Marvel superhero movies. Moderate fantasy violence.
MOVIES ON TERRESTRIAL TV
GORGO (PG)
10.50am Talking Pictures TV
Starring:  Bill Travers, William Sylvester
Action, adventure, drama, fantasy, sci-fi, horror
Greedy sailors capture a giant lizard off the coast of Ireland and sell it to a London circus. Then its mother shows up. The British version of Godzilla. Loads of fun. Violence.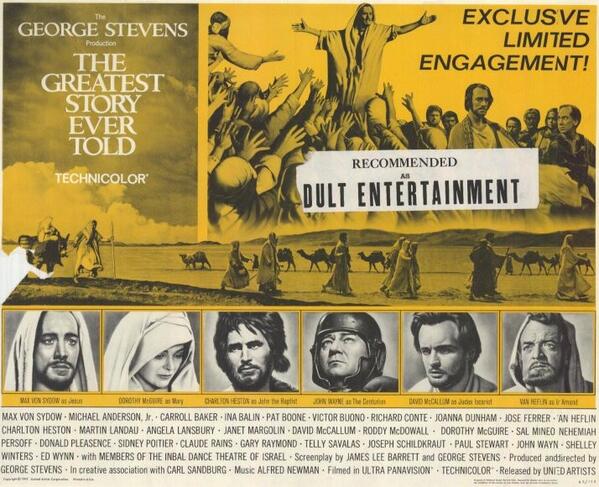 THE GREATEST STORY EVER TOLD (U)
12 noon BBC2
Starring: Max Von Sydow, Michael Anderson Jr., Carroll Baker
An all-star, large scale epic movie that chronicles the life and ministry of Jesus Christ. The late Max Von Sydow takes on the role of Jesus. Mild violence and horror
KUBO AND THE TWO STRINGS (PG)
12.35pm Film4
Starring: Art Parkinson, Charlize Theron, Ralph Fiennes
Animation, adventure, drama
Animated fantasy about a gifted boy who embarks on a magical quest, accompanied by a maternal monkey and a samurai beetle. Magical and amazing stop-motion animation. Mild fantasy violence, scary scenes.
BRIDGE TO TERABITHIA (PG)
12.45pm Sony Movies
Starring: Tyler Atfield, Josh Hutcherson, Erin Annis
Fantasy, drama, family
A preteen's life turns upside down when he befriends the new girl in school, and they imagine a whole new fantasy world to escape reality. Incredibly moving family drama. Scary scenes and emotional distress.
CARRY ON SCREAMING! (PG)
1.15pm ITV3
Starring: Harry H. Corbett, Kenneth Williams, Jim Dale
Comedy, horror
The sinister Dr Watt has an evil scheme going. He's kidnapping beautiful young women and turning them into mannequins to sell to local stores. One of the best Carry On movies. Innuendo, comic horror, scary scenes.
THE THING FROM ANOTHER WORLD (PG)
2pm Horror Channel
Starring: Kenneth Tobey, Margaret Sheridan
Sci-fi, horror
Scientists and American Air Force officials fend off a bloodthirsty alien organism while at a remote arctic outpost. Classic sci-fi that inspired John Carpenter's 1982 The Thing. Scary scenes, mild horror and peril.
LOCAL HERO (PG)
2.45pm Film4
Starring: Burt Lancaster, Peter Riegert, Fulton Mackay
Comedy, drama
An American oil company sends a man to Scotland to buy up an entire village where they want to build a refinery. But things don't go as expected. Gentle comedy from the director of Gregory's Girl. Language.
HALF A SIXPENCE (U)
3.05pm BBC2
Starring: Tommy Steele, Julia Foster
Musical, romance, drama
Arthur Kipps, an orphan apprenticed to a tyrannical owner of a mercantile, has a sudden abrupt change of life when his wealthy grandfather dies and leaves him a pile of money. Delightful and energetic musical.
CARRY ON CLEO (PG)
3.10pm ITV3
Starring: Sidney James, Kenneth Williams, Kenneth Connor
Comedy
Two Britons, Hengist and Horsa, are captured and enslaved by invading Romans and taken to Rome. One of their first encounters in Rome leaves Hengist being mistaken for a fighter, and gets drafted into the Royal Guard to protect Caesar. Another cracking Carry On film. Mild innuendo and language.
CHITTY CHITTY BANG BANG (U)
4.40pm Channel 5
Starring: Dick Van Dyke, Sally Ann Howes, Lionel Jeffries
Musical, fantasy, adventure
A down-on-his-luck inventor turns a broken-down Grand Prix car into a fancy vehicle for his children, and then they go off on a magical fantasy adventure to save their grandfather in a far-off land. The first film I ever saw in the cinema. Very mild comic violence and scary scenes.
PADDINGTON (PG)
5pm Film4
Starring: Ben Whishaw, Julie Walters, Sally Hawkins, Hugh Bonneville, Peter Capaldi, Jim Broadbent, Nicole Kidman
Adventure, Drama, comedy
Family adventure about a talking bear from Peru who travels to London looking for a new home. One of the most joyful movies of the decade. We could all do with a bit of Paddington in our lives. Dangerous behaviour, mild threat, innuendo, infrequent mild bad language.
LIVE AND LET DIE (PG)
5.35pm ITV4
Starring: Roger Moore, Yaphet Kotto, Jane Seymour
Action, adventure, thriller
James Bond is sent to stop a diabolically brilliant heroin magnate armed with a complex organisation and a reliable psychic tarot card reader. Roger Moore's first outing as Bond and one of his best. Violence and sexual references.
INDIANA JONES AND THE TEMPLE OF DOOM (12)
6.25pm BBC1
Starring: Harrison Ford, Kate Capshaw, Amrish Puri
Fantasy, Adventure, Action
In 1935, Indiana Jones arrives in India, still part of the British Empire, and is asked to find a mystical stone. He then stumbles upon a secret cult committing enslavement and human sacrifices in the catacombs of an ancient palace. More adventure from Spielberg. Moderate violence and fantasy horror. May be edited for content.
EDDIE THE EAGLE (PG)
6.50pm Film4
Starring: Taron Egerton, Hugh Jackman
Drama, Comedy, Biopic
The story of Eddie Edwards, the notoriously tenacious British underdog ski jumper who charmed the world at the 1988 Winter Olympics. A feel-good delight. Mild sex references, mild bad language.
STAR TREK (12)
9pm Channel 4
Starring: Chris Pine, Jennifer Morrison, Simon Pegg, Eric Bana, Winona Ryder, Zachary Quinto, Zoe Saldana, Karl Urban
Science Fiction, Adventure, Action
The brash James T. Kirk tries to live up to his father's legacy with Mr. Spock keeping him in check as a vengeful Romulan from the future creates black holes to destroy the Federation one planet at a time. Well made reboot of the popular TV show. Moderate violence and threat.
THE MAGIC CHRISTIAN (15)
9pm Talking Pictures TV
Starring: Peter Sellers, Ringo Starr, Richard Attenborough, Christopher Lee, Raquel Welch, Yul Brynner
Comedy
Sir Guy Grand (Peter Sellers), the richest man in the world, adopts a homeless boy, Youngman (Sir Ringo Starr). Together, they set out to prove that anyone, and anything, can be bought with money. Bizarre rarely seen comedy. Nudity.
THE RIVER WILD (12)
10.35pm ITV1
Starring: Meryl Streep, Kevin Bacon, David Strathairn
Thriller, Drama
Rafting expert Gail takes on a pair of armed killers while navigating a spectacularly violent river. Gripping thriller from the director of L.A. Confidential. Moderate violence, infrequent strong language.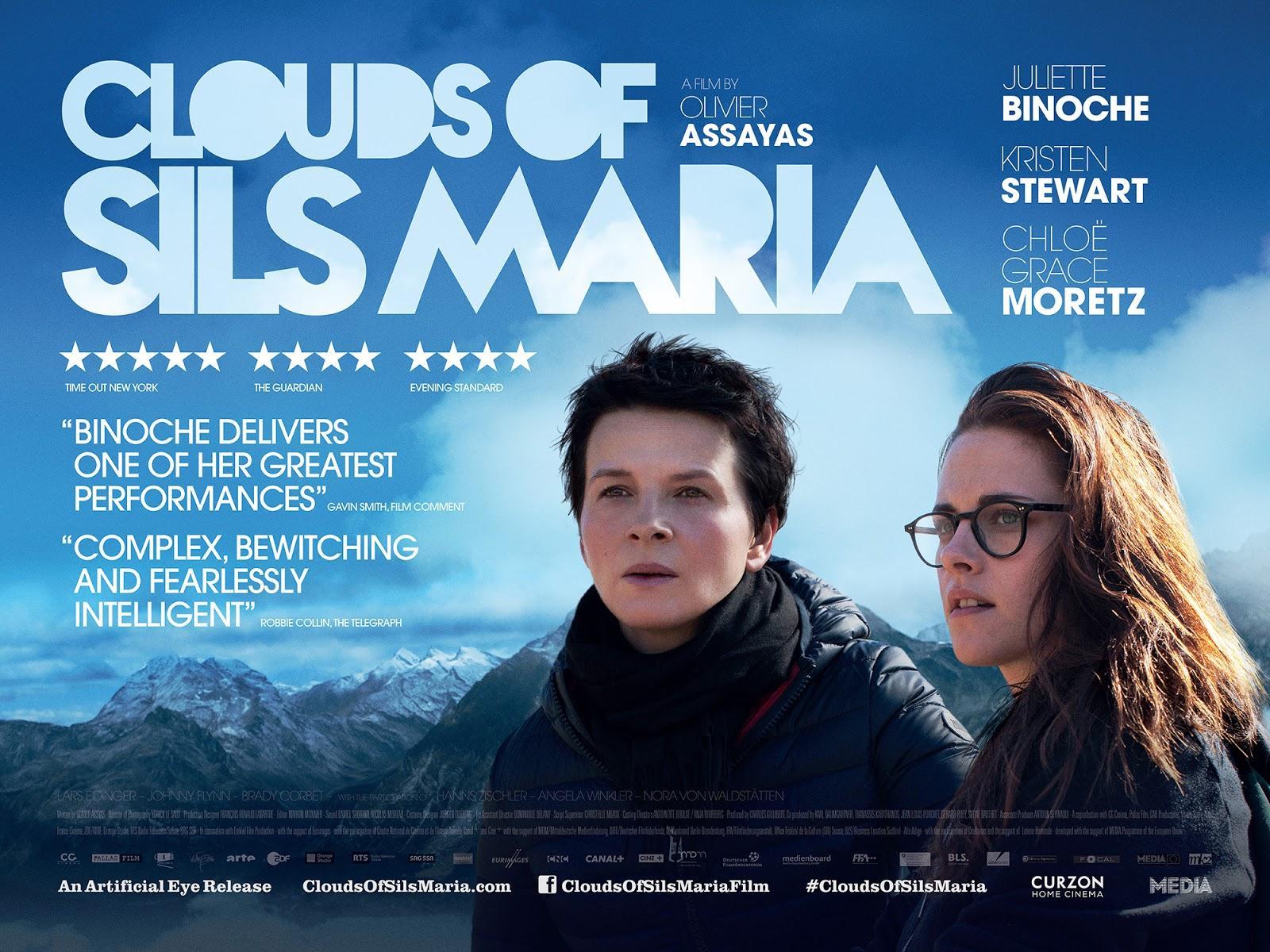 CLOUDS OF SILS MARIA (15)
11pm BBC2
Starring: Juliette Binoche, Kristen Stewart, Chloë Grace Moretz
Drama
A film star comes face-to-face with an uncomfortable reflection of herself while starring in a revival of the play that launched her career. Strong drama with great performances. Very strong language.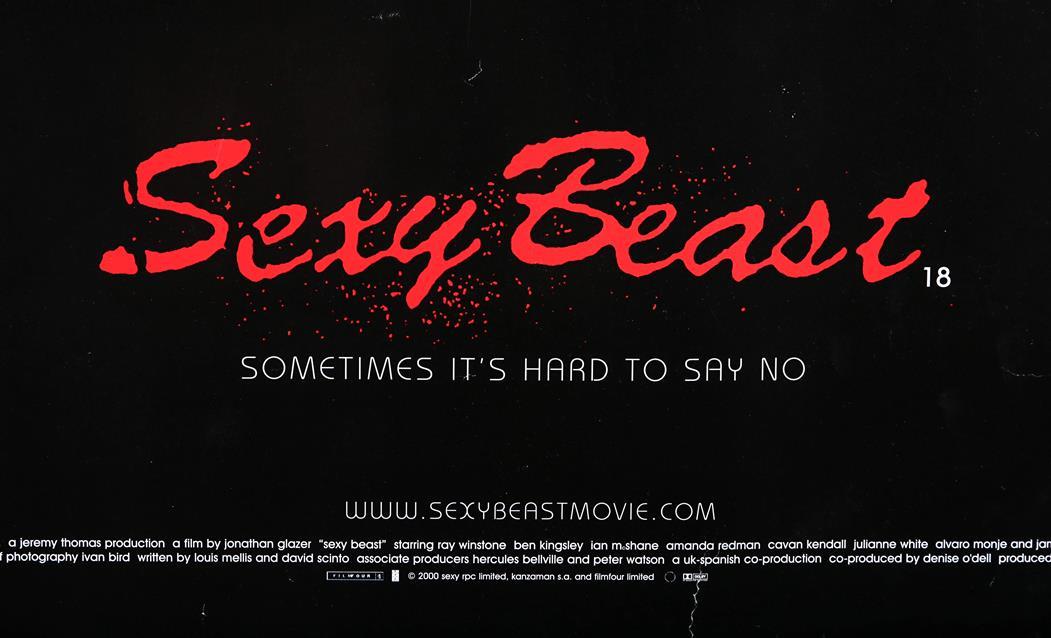 SEXY BEAST (18)
11.10pm Film4
Starring: Ray Winstone, Ben Kingsley, Ian McShane, Amanda Redman
Crime, drama, thriller
Brutal gangster Don Logan recruits "retired" safecracker Gal for one last job, but it goes badly for both of them. Tough crime drama with a first-class performance from Ben Kingsley. Frequent coarse language, some strong sexual references and violence.
QUADROPHENIA (18)
12.55am Film4
Starring: Phil Daniels, Leslie Ash, Philip Davis, Mark Wingett, Sting, Ray Winstone
Music, Drama, Crime
Jimmy loathes his job and parents. He seeks solace with his mod clique, scooter riding and drugs, only to be disappointed. Based on the Who album, a tough, classic British film. Strong language, violence, drug use and sexual scenes.