Morning!
Happy Easter! And like a certain cabinet minister, I apologise (no I don't) for the number of movies listed here today. The TV companies are throwing everything at their screens more than usual. Mainly because films are a good filler of schedules. So plenty to enjoy today, as well as the lovely weather. Take your laptop outside, put in a shady spot and watch something while lying around.
Stay safe, stay inside and Happy Sunday!
AMAZON PRIME
AMORES PERROS (18)
Starring: Emilio Echevarría, Gaël García Bernal
Drama, thriller
A horrific car accident connects three stories, each involving characters dealing with loss, regret, and life's harsh realities, all in the name of love. Superb drama from the director of Birdman and The Revenant. Strong violence, sex, and coarse language. Subtitled.
ROOM 237 (15)
Starring: Bill Blakemore, Buffy Visick
Documentary
An exploration of various interpretations of Stanley Kubrick's horror classic, The Shining. A fascinating and sometimes bonkers film for fans of the famous movie. Strong violence, horror and nudity.
NETFLIX
BABE (U)
Starring: James Cromwell, Magda Szubanski
Comedy, drama, family
Babe, a pig raised by sheepdogs, learns to herd sheep with a little help from Farmer Hoggett. A delightful family film that will put a smile on anyone's face.
PSYCHO II (18)
Starring: Anthony Perkins, Vera Miles, Meg Tilly
Crime, horror
After twenty-two years of psychiatric care, Norman Bates attempts to return to a life of solitude, but the spectres of his crimes – and his mother – continue to haunt him. Sequel to Hitchcock's classic that isn't a patch on the original but it's not terrible either.  Strong horror violence, nudity, language and sexual content.
NOW TV/SKY CINEMA
YESTERDAY (12)
Starring: Himesh Patel, Lily James, Ana de Armas
Romance, Music, Fantasy
A struggling musician realizes he's the only person on Earth who can remember The Beatles after waking up in an alternate timeline where they never existed. Director Danny Boyle and writer Richard Curtis team up for this likeable romantic fantasy. strong language, drug references, moderate sex references.
STARSHIP TROOPERS (18)
Starring: Casper Van Dien, Dina Meyer, Denise Richards
Action, adventure, sci-fi
Humans in a fascist, militaristic future wage war with giant alien bugs. The director of Robocop brings another spectacular sci-fi adventure with a touch of satire. Strong language, sex, nudity, strong violence and gore.
DISNEY+
SWISS FAMILY ROBINSON (U)
Starring: John Mills, Dorothy McGuire
Adventure, family
A Swiss family must survive being shipwrecked on a deserted island. Disney adaptation of the classic story, with a first-rate cast.
BASIL, THE GREAT MOUSE DETECTIVE (U)
Starring: Vincent Price, Barrie Ingham
Animation, thriller, crime, mystery
Basil, the rodent Sherlock Holmes, investigates the kidnapping of a toy-maker and uncovers its link to his archenemy, Professor Ratigan. Fun Disney spin on the Sherlock Holmes stories. Very mild threat, violence, scenes of smoking.
MOVIES ON TERRESTRIAL TV
LABYRINTH (U)
11.05am Sony Movies
Starring: David Bowie, Jennifer Connelly
Adventure, fantasy, family
Sixteen-year-old Sarah is given thirteen hours to solve a labyrinth and rescue her baby brother Toby when her wish for him to be taken away is granted by the Goblin King Jareth. Inventive fantasy from Terry Jones and Jim Henson. Mild violence and peril.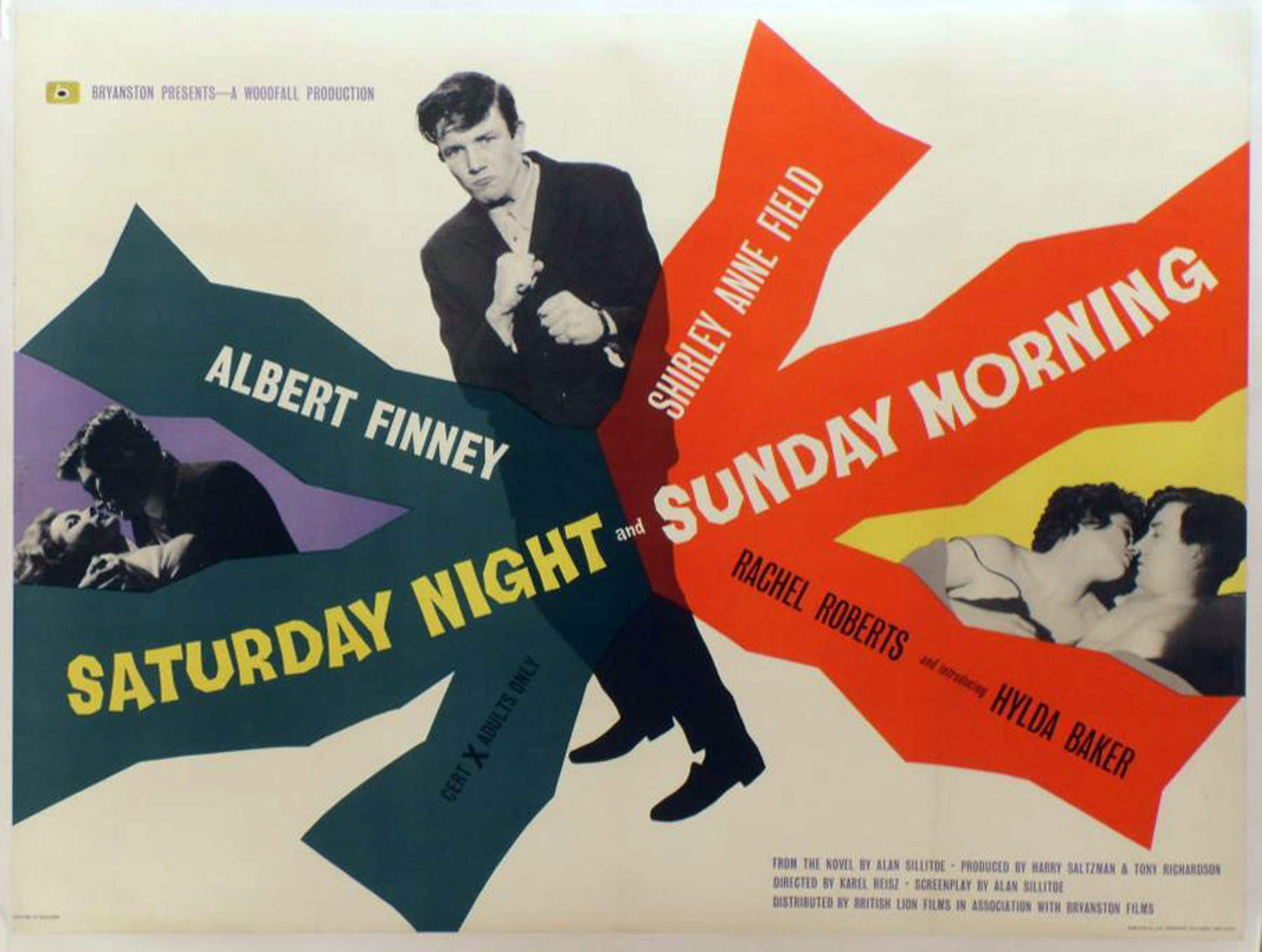 SATURDAY NIGHT & SUNDAY MORNING (PG)
11.15am Sony Movies Classic
Starring: Albert Finney, Shirley Anne Field, Rachel Roberts
Drama
British drama with Albert Finney as a rebellious young man who breezes through life doing what he wants but how long will that last? The first 'kitchen sink' dramas where realism is the key. Mild language and sex references. Black and White.
LAWRENCE OF ARABIA (PG)
1.05pm Sony Movies Classic
Starring: Peter O'Toole, Alec Guinness, Anthony Quinn, Jack Hawkins, Omar Sharif
Biopic, adventure, drama
The story of T.E. Lawrence, the English officer who successfully united and led the diverse, often warring, Arab tribes during World War I in order to fight the Turks. David Lean's spectacular Oscar-winning epic. Violence.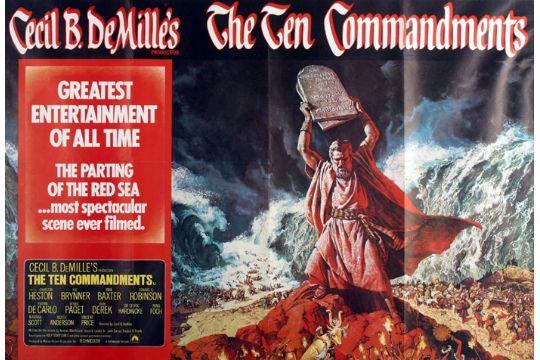 THE TEN COMMANDMENTS (U)
1.25pm Channel 5
Starring: Charlton Heston, Yul Brynner, Edward G. Robinson
Drama
Moses, an Egyptian Prince, learns of his true heritage as a Hebrew and his divine mission as the deliverer of his people. Cecil B. DeMille's epic biblical drama. Mild violence.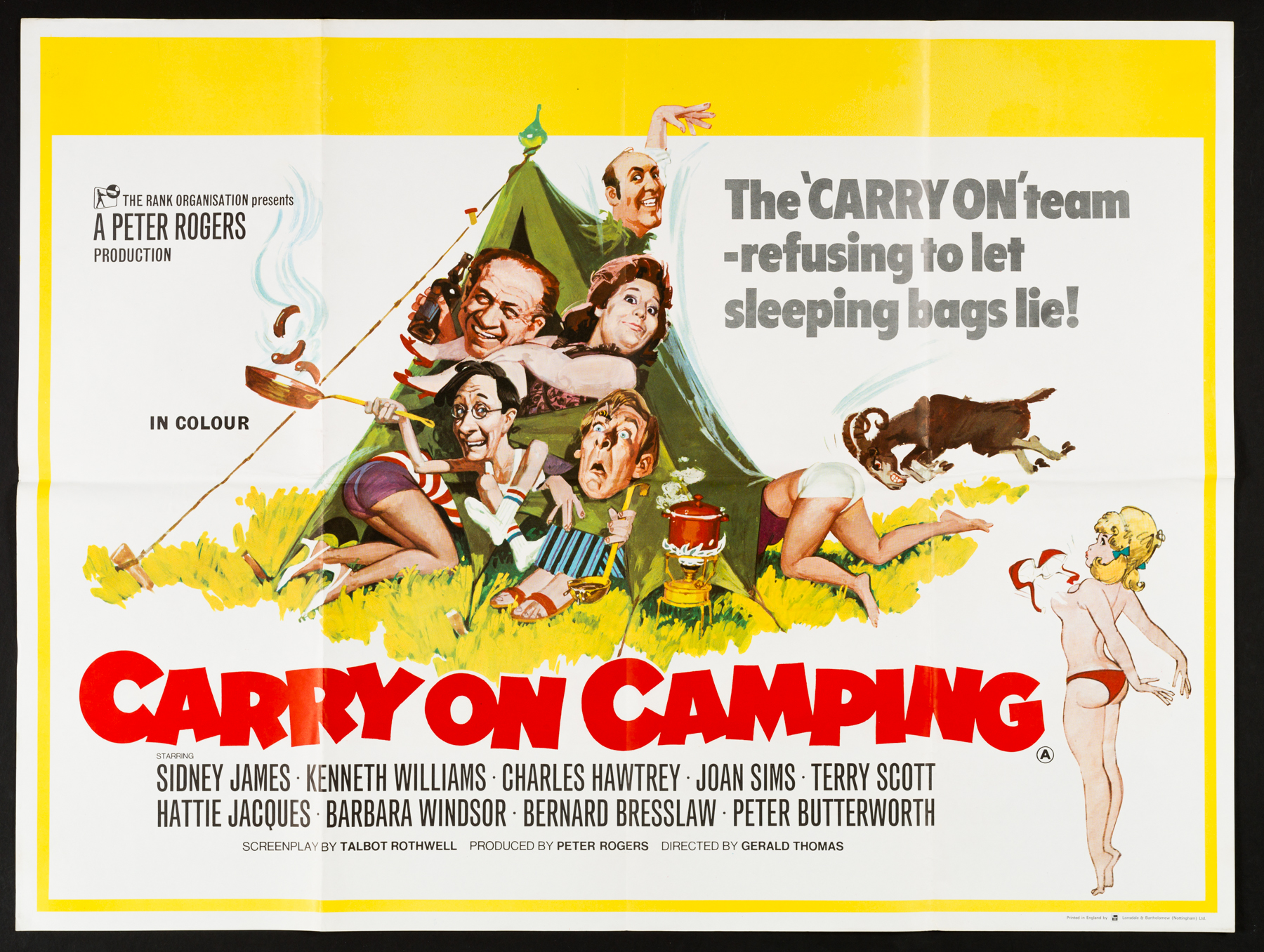 CARRY ON CAMPING (PG)
1.25pm ITV3
Starring: Sidney James, Kenneth Williams, Charles Hawtrey
Comedy
Sid and Bernie keep having their amorous intentions snubbed by their girlfriends Joan and Anthea. The boys suggest a camping holiday, secretly intending to take them to a nudist camp. Of course they end up in the wrong place, and meet up with the weirdest bunch of campers you can imagine! Hilarious Carry On comedy. Innuendo, nudity and rude humour.
DEATH ON THE NILE (PG)
2.10pm BBC2
Starring: Peter Ustinov, Jane Birkin, Lois Chiles, Bette Davis
Crime, mystery, thriller
As Hercule Poirot enjoys a luxurious cruise down the Nile, a newlywed heiress is found murdered on board. Can Poirot identify the killer before the ship reaches the end of its journey? Peter Ustinov's first outing as Poirot in this all-star thriller. Mild violence, sex references, language.
WILLY WONKA AND THE CHOCOLATE FACTORY (U)
2.35pm ITV1
Starring: Gene Wilder, Jack Albertson, Peter Ostrum
Fantasy, musical, family
A poor but hopeful boy seeks one of the five coveted golden tickets that will send him on a tour of Willy Wonka's mysterious chocolate factory. Family favourite based on Roald Dahl's famous children's book. Mild language.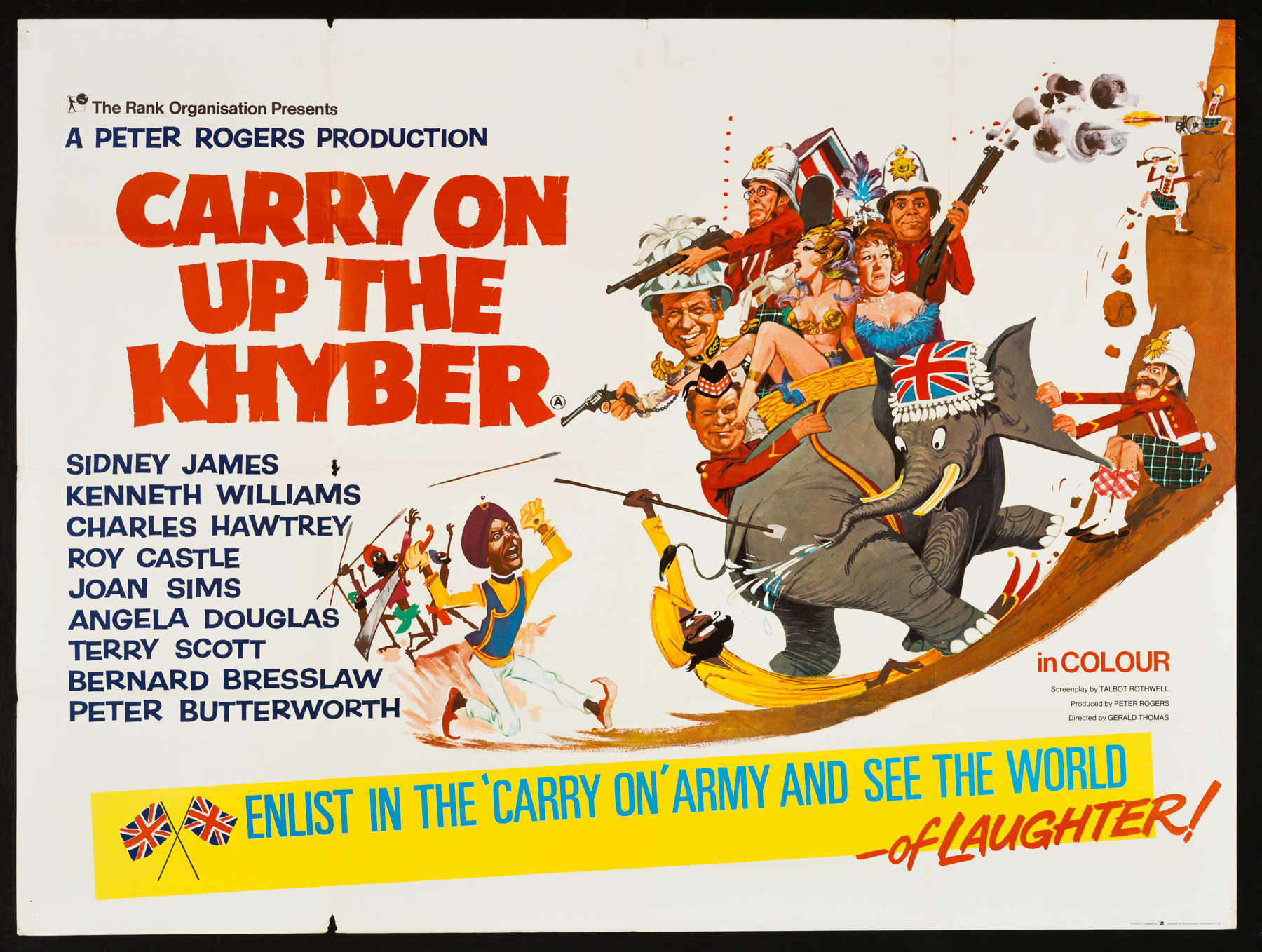 CARRY ON UP THE KHYBER (PG)
3.05pm ITV3
Starring: Sidney James, Kenneth Williams, Charles Hawtrey, Roy Castle
Comedy
Sir Sidney Ruff-Diamond looks after the British outpost near the Khyber Pass. Protected by the kilted Third Foot and Mouth regiment, you would think they were safe but the Khazi of Kalabar has other ideas. Personal favourite of the Carry On Series. Innuendo, mild violence, rude humour.
THE STING (PG)
3.30pm ITV4
Starring: Paul Newman, Robert Redford, Robert Shaw
Comedy, drama, thriller
Oscar-winning reteaming of Paul Newman and Robert Redford, in a tale of conmen going after a big-time gangster. Sharp, witty and with a twist that will leave your head spinning. Mild language, violence and sexual content.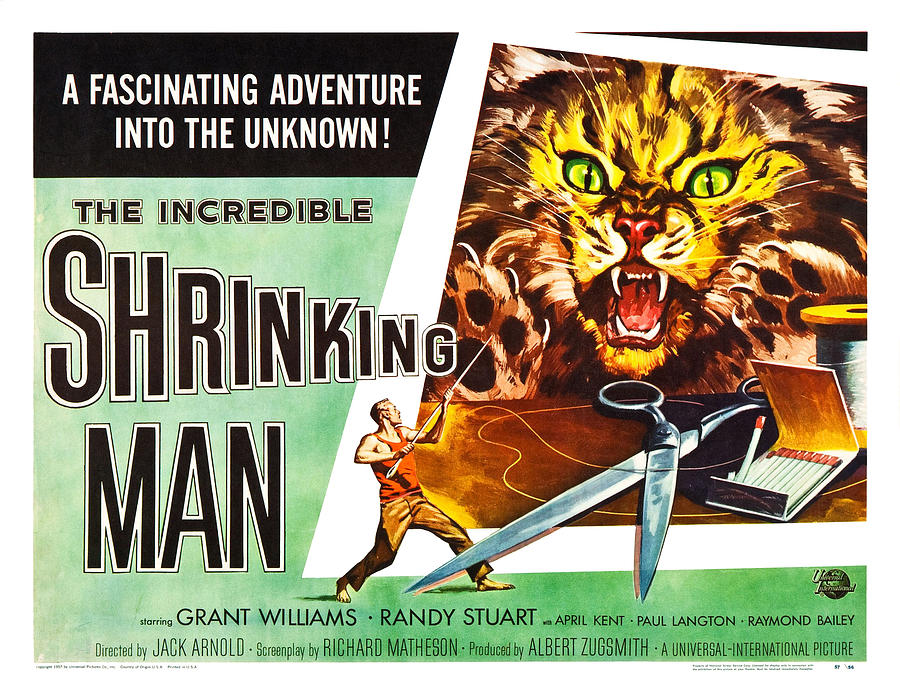 THE INCREDIBLE SHRINKING MAN (PG)
3.30pm Horror Channel
Starring: Grant Williams, Randy Stuart, April Kent
Sci-fi, horror
When Scott Carey begins to shrink because of exposure to a combination of radiation and insecticide, medical science is powerless to help him. Classic sci-fi from the 50s. Violence, peril and scary scenes. Black and White.
BUMBLEBEE (PG)
5.45pm Channel 4
Starring: Hailee Steinfeld, John Cena
Adventure, comedy
The best Transformers movie yet as a young girl in the 80s comes face to face with a lost and confused Bumblebee. Terrific fun and the best of the Transformers movies…by a country mile. Moderate fantasy violence, mild sex references, injury detail, language.
SING (U)
5.50pm ITV2
Starring: Matthew McConaughey, Reese Witherspoon, Seth MacFarlane, Scarlett Johansson, John C. Reilly, Taron Egerton
Animated, comedy, musical
In a city of humanoid animals, a hustling theatre impresario's attempt to save his theatre with a singing competition becomes grander than he anticipates even as its finalists find that their lives will never be the same. Wonderful animation from the director of Son of Rambow. Very mild bad language, threat, rude humour.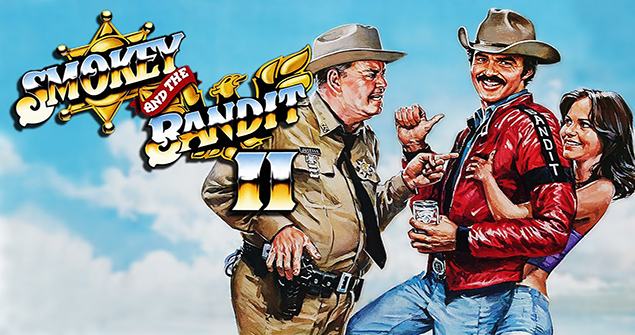 SMOKEY AND THE BANDIT II (PG)
6.05pm ITV4
Starring: Burt Reynolds, Jackie Gleason, Jerry Reed, Dom DeLuise, Sally Field
Comedy, adventure, action
The Bandit goes on another cross-country run, transporting an elephant from Florida to Texas. And, once again, Sheriff Buford T. Justice is on his tail. More car chases and comedy action from Burt Reynolds and the gang. Violence, language, sexual content. May be edited for content.
REAL STEEL (12)
6.30pm Sony Movies
Starring: Hugh Jackman, Evangeline Lilly, Kevin Durand
Drama, Action, sci-fi
In the near future, robot boxing is a top sport. A struggling ex-boxer feels he's found a champion in a discarded robot. Underrated sci-fi adventure with heart. Moderate language and violence.
SPECTRE (12)
8pm ITV2
Starring: Daniel Craig, Christoph Waltz, Léa Seydoux, Ralph Fiennes
Action, thriller
A cryptic message from James Bond's past sends him on a trail to uncover the existence of a sinister organisation named SPECTRE. With a new threat dawning, Bond learns the terrible truth about the author of all his pain in his most recent missions. Daniel Craig's fourth outing as Bond. Violence, language, sexual content.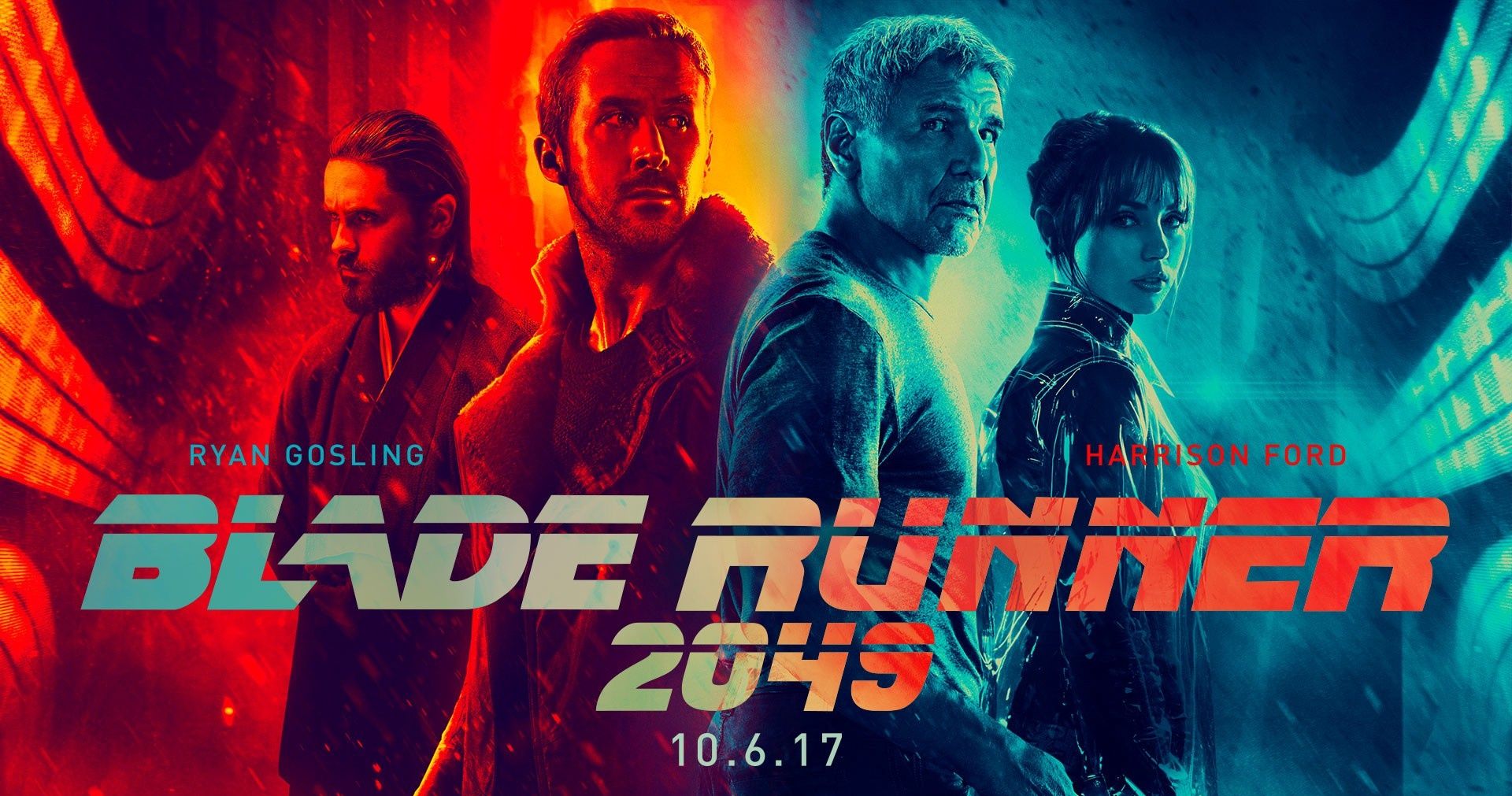 BLADE RUNNER 2049 (15)
9pm Sony Movies
Starring: Ryan Gosling, Harrison Ford
Sci-Fi, Adventure, Thriller
Impressive sequel to the 1982 classic with Ryan Gosling as a young blade runner who discovers a hidden secret that leads him to find a missing former blade runner. Violence, strong language, sexual content.
GUESS WHO'S COMING TO DINNER (PG)
9pm Sony Movies Classic
Starring: Spencer Tracy, Sidney Poitier, Katharine Hepburn
Comedy, drama
A couple's attitudes are challenged when their daughter introduces them to her African-American fiancé. Terrific comedy drama with a first-class cast. Language and racial language.
MISSION: IMPOSSIBLE – ROGUE NATION (12)
9pm Film4
Starring: Tom Cruise, Jeremy Renner, Simon Pegg, Rebecca Ferguson
Action, thriller
Members of the now-disbanded Impossible Missions Force must confirm the existence of a rogue organisation known as the Syndicate and destroy it. Exciting action sequel. Moderate violence and language.
CON AIR (18)
9pm 5*
Starring: Nicolas Cage, John Cusack, John Malkovich
Action, adventure
Newly paroled ex-con and former U.S. Ranger Cameron Poe finds himself trapped in a prisoner transport plane when the passengers seize control. Brutal blockbuster with everything turned up to 11. Strong language and violence.
A FISH CALLED WANDA (15)
10.30pm BBC1
Starring: John Cleese, Jamie Lee Curtis, Kevin Kline, Michael Palin
Comedy, crime
In London, four very different people team up to commit armed robbery, then try to doublecross each other for the loot. Hilarious comedy from John Cleese that won Kevin Kline an Oscar. Strong language and sex references.
FRIGHT NIGHT (18)
10.45pm Horror Channel
Starring: William Ragsdale, Chris Sarandon, Roddy McDowell
Horror, comedy
A teenager discovers that the newcomer in his neighbourhood is a vampire, so he turns to an actor in a television horror show for help dealing with the undead. Underrated comedy-horror from the 80s. strong violence, horror and sexual content.