Morning!
A very grey and miserable day out there. The kind of day to sit on the sofa with a blanket and a hot drink and watch one of the offerings from the TV services. Not a packed day but I'm sure there's something of you.
Stay safe, look after yourself and Happy Wednesday!
AMAZON PRIME
GAME NIGHT (15)
Starring: Jason Bateman, Rachel McAdams
Drama, Comedy
A group of friends who meet regularly for game nights find themselves entangled in a real-life mystery when the shady brother of one of them is seemingly kidnapped by dangerous gangsters. Hugely entertaining comedy. Strong language, sex references, injury detail.
HAIRSPRAY (PG)
Starring: John Travolta, Nikki Blonsky, Amanda Bynes, Christopher Walken, Zac Efron, Elijah Kelley, Queen Latifah, Michelle Pfeiffer
Musical, Comedy, Drama
Pleasantly plump teenager Tracy Turnblad teaches 1962 Baltimore a thing or two about integration after landing a spot on a local TV dance show. Energetic musical remake of John Waters' 1988 comedy. Mild language and sex references.
NETFLIX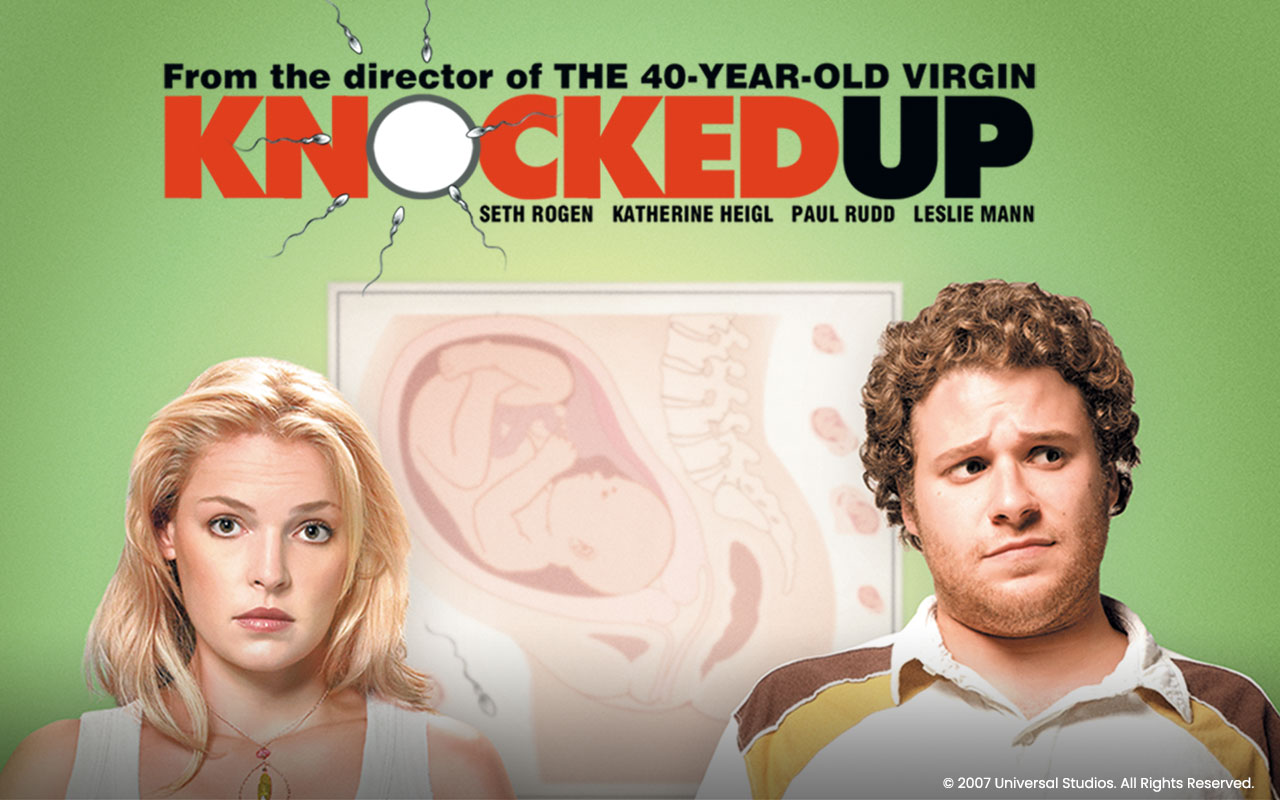 KNOCKED UP (15)
Starring: Katherine Heigl, Seth Rogen, Paul Rudd, Leslie Mann
Comedy, Romance
For fun-loving party animal Ben Stone, the last thing he ever expected was for his one-night stand to show up on his doorstep eight weeks later to tell him she's pregnant with his child. Funny yet rude adult comedy. Strong language, sexual content and drug use.
GHOST TOWN (12)
Starring: Ricky Gervais, Greg Kinnear, Tea Leoni
Comedy, Fantasy
Bertram Pincus is a man whose people skills leave much to be desired. When Pincus dies unexpectedly, but is miraculously revived after seven minutes, he wakes up to discover that he now has the annoying ability to see ghosts. Entertaining comedy from Ricky Gervais. Infrequent strong language.
NOW TV/SKY CINEMA
DAMIEN: OMEN II (15)
Starring: William Holden, Lee Grant
Horror
Damien the Antichrist, now about to turn thirteen years old, finally learns of his destiny under the guidance of an unholy disciple of Satan. Meanwhile dark forces begin to eliminate all those who suspect the child's true identity. Decent sequel to The Omen. Violence, horror, grisly and intense scenes.
OUR MAN FLINT (PG)
Starring: James Coburn, Lee J. Cobb
Action, Adventure, Comedy
When scientists use eco-terrorism to impose their will on the world by affecting extremes in the weather, Intelligence Chief Cramden calls in top agent Derek Flint. Silly 60s spy spoof. Mild violence and sexual references.
DISNEY+
MUPPET TREASURE ISLAND (U)
Starring: Tim Curry, Billy Connolly, Kevin Bishop, Jennifer Saunders
Action, Adventure, Comedy
Kermit the Frog and his colleagues go on a warfare against ruthless pirates. They also share their problem-solving journey on sea to rescue a treasure. More madcap comedy from the Muppets. Mild comic violence and sex references.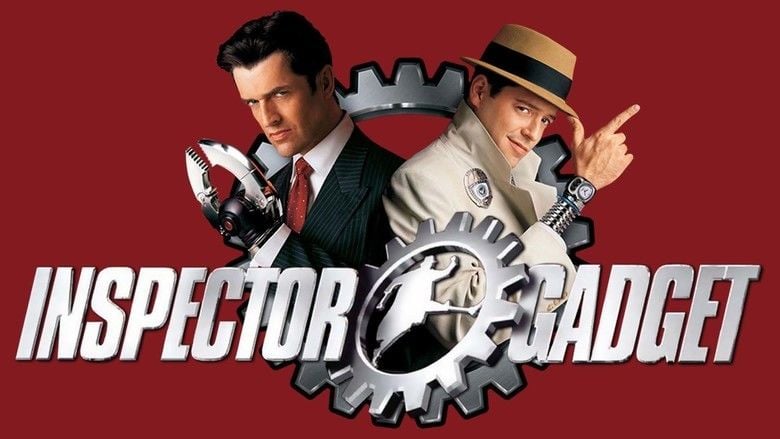 INSPECTOR GADGET (U)
Starring: Matthew Broderick, Rupert Everett
Action, Adventure, Comedy, Fantasy
A security guard's dreams come true when he is selected to be transformed into a cybernetic police officer. Silly live-action version of the animated series. Whacky violence/action, language and innuendo.
MOVIES ON TERRESTRIAL TV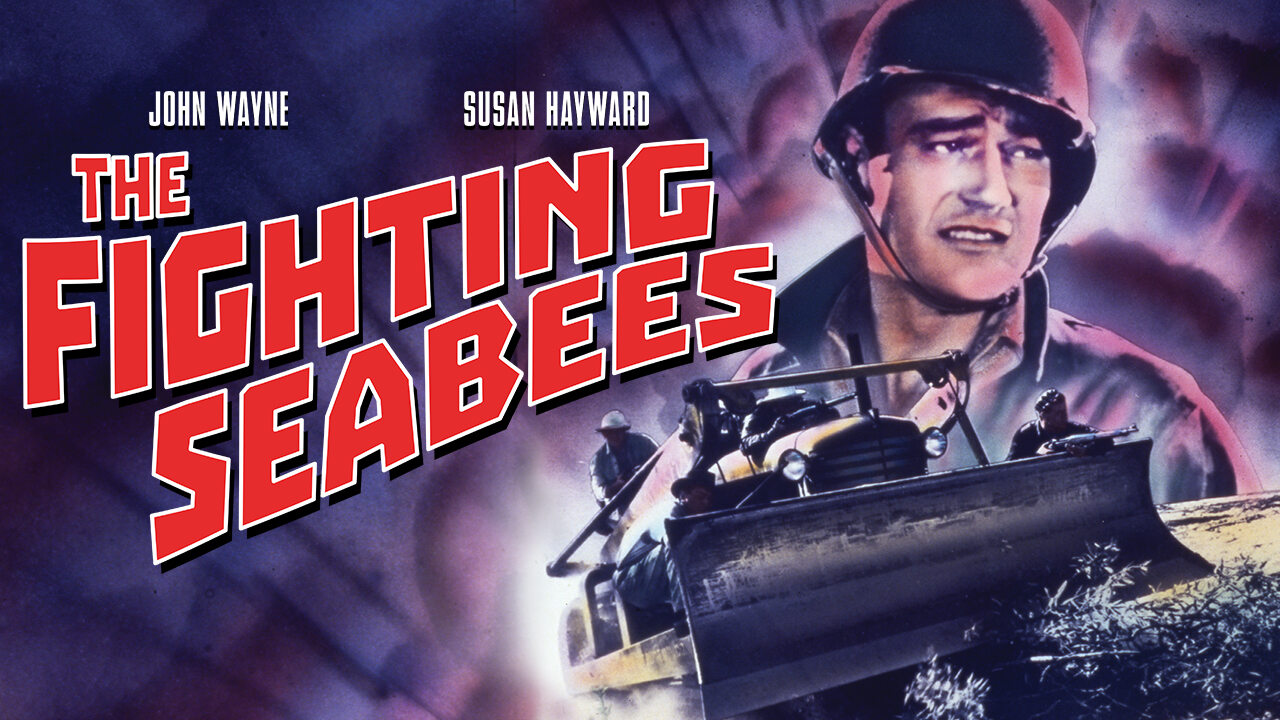 THE FIGHTING SEABEES (U)
11am Film4
Starring: John Wayne, Susan Hayward
War, Drama, Romance
During WW2, the U.S. Navy implements a new idea of forming construction battalions that also are fighting units, in case of a Japanese attack. Typical flag-waving John Wayne war drama. Violence. Black and white.
DEAD RECKONING (U)
12.15pm Sony Movies Classic
Starring: Humphrey Bogart, Lizbeth Scott
Drama, Crime, Film-Noir, Thriller
A soldier runs away rather than receive the Medal of Honor, so his buddy gets permission to investigate, and love and death soon follow. Gripping Bogart thriller. Mild violence. Black and white.
TREMORS (12)
1pm Horror Channel
Starring: Kevin Bacon, Fred Ward
Science Fiction, Horror, Comedy
Natives of a small isolated town defend themselves against strange underground creatures which are killing them one by one. Extremely entertaining monster movie. Moderate threat, gore, infrequent strong language.
STRATEGIC AIR COMMAND (U)
1.10pm Film4
Starring: James Stewart, June Allyson
War, Drama, Action
An ex-pilot and current baseballer is recalled into the U.S. Air Force and assumes an increasingly important role in Cold War deterrence. Wartime drama based on true events.
BEHEMOTH THE SEA MONSTER (PG)
2pm Talking Pictures TV
Starring: Gene Evans, Andre Morell
Action, Sci-Fi, Drama
Marine atomic tests cause changes in the ocean's ecosystem resulting in dangerous blobs of radiation and the resurrection of a dormant dinosaur that threatens London. Fun B-movie monster sci-fi. Mild peril. Black and white.
SHANE (PG)
3.25pm Film4
Starring: Alan Ladd, Jean Arthur, Van Heflin
Western, Drama
A weary gunfighter attempts to settle down with a homestead family, but a smoldering settler/rancher conflict forces him to act. One of the all-time greatest westerns. Violence.
REVOLUTION (12)
4.40pm Sony Movies Action
Starring: Al Pacino, Natasha Kinski, Donald Sutherland
Drama, War, Adventure
A trapper and his young son get pulled into the American revolution early as unwilling participants and remain involved through to the end. Epic war drama. Moderate language, violence and occasional gore. May be edited for content.
HANOVER STREET (PG)
4.45pm Sony Movies Classic
Starring: Harrison Ford, Lesley-Anne Down, Christopher Plummer
Drama, war, romance
Margaret is a nurse in England during WW2, and married to a secret agent. Things get complicated when she falls for David, an American pilot. War-time romance. Mild violence and sexual content.
ARABIAN ADVENTURE (U)
5.30pm Talking Pictures TV
Starring: Christopher Lee, Oliver Tobias
Adventure, fantasy, family
An evil magician seeks to gain power by obtaining a magic rose. A peasant boy and a Prince join forces to stop him. A 70s adventure from the UK with Christopher Lee going full villain.
THE SQUARE (15)
9pm Film4
Starring: Claes Bang, Elisabeth Moss, Dominic West, Terry Notary
Drama, Comedy
A prestigious Stockholm museum's chief art curator finds himself in times of both professional and personal crisis as he attempts to set up a controversial new exhibit. Brilliant if disturbing satirical drama. Very strong language, sexual threat, strong sex. Subtitled.
AMERICAN GRAFFITI (12)
9pm Sony Movies Classic
Starring: Richard Dreyfuss, Ronny Howard, Paul Le Mat
Comedy, drama
A couple of high school grads spend one final night cruising the strip with their buddies before they go off to college. Classic slice of Americana from George (Star Wars) Lucas. Moderate sex references, language.
WHITE MISCHIEF (18)
10pm Talking Pictures TV
Starring: Greta Scacchi, Charles Dance
Drama, crime, mystery
In 1940s Kenya, a married couple join other affluent British expatriates in a lifestyle of recklessness and excess, but soon find themselves in a troubling situation. An all-star cast star in this steamy thriller. Strong language, sex, nudity and violence.
BLADE: TRINITY (15)
11pm ITV4
Starring: Wesley Snipes, Jessica Biel, Ryan Reynolds
Action, Adventure, Fantasy
Blade, now a wanted man by the FBI, must join forces with the Nightstalkers to face his most challenging enemy yet: Dracula. Third in the Blade series based on the Marvel character. Strong violence, language and horror.
BUNNY LAKE IS MISSING (12)
9pm Sony Movies Classic
Starring: Laurence Olivier, Carol Lynley, Keir Dullea
Thriller, crime, drama
A woman reports that her young daughter is missing, but there seems to be no evidence that she ever existed. Overlooked drama from the 60s. Sexual references. Black and white.
BLONDE FIST (15)
12.20am Talking Pictures TV
Starring: Margi Clarke, Carroll Baker, Ken Hutchinson
Drama, Sports
A woman attempts to escape her domestic problems by fleeing to New York in search of her father. She finds him, and also new problems, some friendship, a romance, and an unexpected career as pro-boxer, to make ends meet. Powerful British drama. Strong language and violence.