Morning!
Well we can now have social bubbles! Sounds like a drink. Don't forget, we've been doing that all this time. The social bubble of watching movies. Here are today's recommendations. And don't forget tonight at 10 on http://www.zackfm.com, join me for Movie Weekly.
Stay safe, look after yourself and Happy Thursday!
AMAZON PRIME
THE DUELLISTS (PG)
Starring: Keith Carradine, Harvey Keitel, Albert Finney, Edward Fox
War, Drama
France, 1801. Due to a minor, perceived slight mild-mannered Lieutenant d'Hubert is forced into a duel with the hot-headed, irrational Lieutenant Feraud. The disagreement ultimately results in scores of duels, spanning several years. Impressive feature debut from director Ridley Scott. Violence.
ROBOT AND FRANK (12)
Starring: Frank Langella, James Marsden, Liv Tyler, Susan Sarandon
Comedy, Drama
In the near future, an ex-jewel thief receives a gift from his son: a robot butler programmed to look after him. But soon the two companions try their luck as a heist team. An absolute treat of a movie. One use of strong language.
NETFLIX
VALKYRIE (12)
Starring: Tom Cruise, Kenneth Branagh, Bill Nighy
War, Drama, Thriller
A dramatization of the July 20, 1944 assassination and political coup plot by desperate renegade German Army officers against Aldof Hitler during World War II. Gripping war drama with a strong cast. Violence and brief strong language. TROLL HUNTER (15)
Starring: Otto Jespersen, Robert Stoltenberg
Drama, Fantasy, Horror
A group of students investigates a series of mysterious bear killings, but learns that there are much more dangerous things going on. They start to follow a mysterious hunter, learning that he is actually a troll hunter. Bonkers but brilliant Swedish horror. Sequences of sustained intense threat. Subtitled.
NOW TV/SKY CINEMA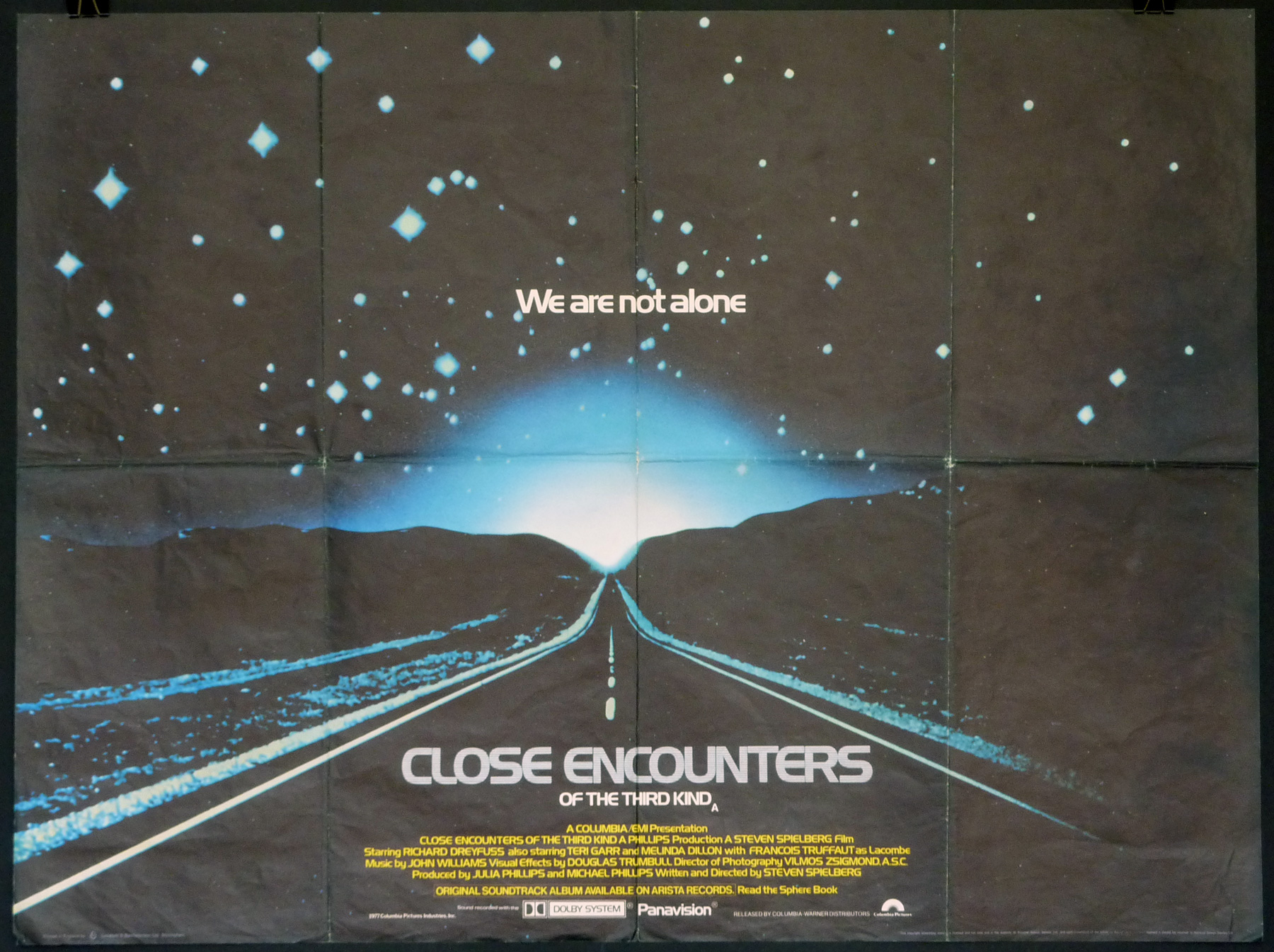 CLOSE ENCOUNTERS OF THE THIRD KIND (PG)
Starring: Richard Dreyfuss, Francois Truffaut, Teri Garr, Melinda Dillon
Sci-Fi, Drama
Roy Neary, an electric lineman, watches how his quiet and ordinary daily life turns upside down after a close encounter with a UFO. Steven Spielberg's spectacular sci-fi classic. Mild bad language, scary scenes.
GUNFIGHT AT THE O.K. CORRAL (PG)
Western, Drama
Starring: Lawman Wyatt Earp and outlaw Doc Holliday form an unlikely alliance which culminates in their participation in the legendary Gunfight at the O.K. Corral. Two screen legends in a classic western. Some mild violence.
DISNEY+
AVENGERS: ENDGAME (12)
Starring: Robert Downey Jr., Chris Evans, Mark Ruffalo, Chris Hemsworth, Scarlett Johansson, Jeremy Renner, Don Cheadle, Paul Rudd, Brie Larson, Karen Gillan, Danai Gurira, Bradley Cooper, Josh Brolin
Action, Adventure, Fantasy
After the devastating events of Avengers: Infinity War, the universe is in ruins. With the help of remaining allies, the Avengers assemble once more in order to reverse Thanos' actions and restore balance to the universe. Superb ending to the current Avengers series. Mild violence.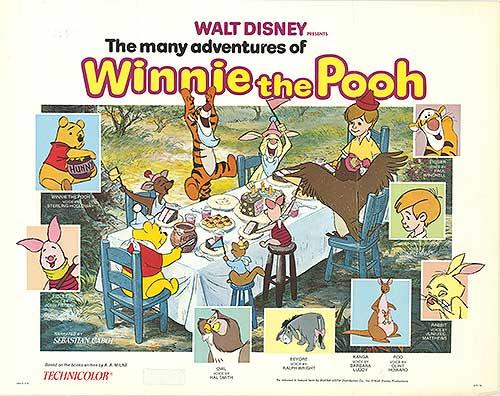 THE MANY ADVENTURES OF WINNIE THE POOH (U)
Starring: Sebastian Cabot, Sterling Holloway, Paul Winchell
Animated, Comedy, Adventure
In this collection of animated shorts based on the stories and characters by A.A. Milne, Winnie the Pooh, a honey-loving teddy bear, embarks on some eccentric adventures. Delightful collection of shorts from Disney.
MOVIES ON TERRESTRIAL TV
DONOVAN'S REEF (U)
11am Film4
Starring: John Wayne, Lee Marvin
Comedy, Adventure, Romance
John Wayne is a WWII hero, who worked hard to own a shipping company and finds his true love. She is as strong a woman as he is a man. An entertaining John Wayne/John Ford movie with a message. Very mild language and comic violence.
EL DORADO (PG)
1.15pm Film4
Starring: John Wayne, Robert Mitchum, James Caan
Western, Adventure, Comedy
Cole Thornton, a gunfighter for hire, joins forces with an old friend, Sheriff J.P. Hara. Together with an old Indian fighter and a gambler, they help a rancher and his family fight a rival rancher that is trying to steal their water. One of my favourite John Wayne movies. Mild violence, language.
THE CHARGE OF THE LIGHT BRIGADE (12)
3.50pm Film4
Starring: Trevor Howard, Vanessa Redgrave, John Gielgud
War, Drama
In 1854, during the Crimean War, poor planning leads to the British Light Brigade openly charging a Russian artillery position with tragic consequences. Epic war drama. Moderate violence and racist references. May be edited for content.
MY GIRL 2 (PG)
4.35pm Sony Movies
Starring: Dan Aykroyd, Jamie Lee Curtis, Anna Chlumsky, Austin O'Brien
Comedy, Drama
Vada Sultenfuss must go to LA to stay with her Uncle Phil to do some research on her mother's life, but finds much more. More charming coming-of-age comedy-drama. Mild language.
X-MEN 2 (12)
6.25pm Film4
Starring: Patrick Stewart, Hugh Jackman, Ian McKellen, Halle Berry
Science Fiction, Fantasy, Drama
When anti-mutant Colonel William Stryker kidnaps Professor X and attacks his school, the X-Men must ally with their archenemy Magneto to stop him. Excellent entry in the X-Men franchise. Moderate violence.
LEGAL EAGLES (PG)
6.40pm Sony Movies Classic
Starring: Robert Redford, Debra Winger, Daryl Hannah
Comedy, Crime, Romance
A New York district attorney works and flirts with his adversary and her kooky artist client, who is on trial for a murder she didn't commit. Comedy crime movie from the director of Ghostbusters. Mild violence, language and sexual content.
WALL STREET (15)
9pm Sony Movies Classic
Starring: Michael Douglas, Charlie Sheen, Daryl Hannah
Drama, crime
A young and impatient stockbroker is willing to do anything to get to the top, including trading on illegal inside information taken through a ruthless and greedy corporate raider who takes the youth under his wing. Award-winning stock market drama. Strong language, hard drug use and moderate sex.
THE BEACH (15)
9pm Sony Movies
Starring: Leonardo DiCaprio, Tilda Swindon, Virginie Ledoyen
Adventure, Drama, Romance
Vicenarian Richard travels to Thailand and finds himself in possession of a strange map. Rumours state that it leads to a solitary beach paradise, a tropical bliss. Excited and intrigued, he sets out to find it. Warning about travelling from Danny Boyle. Violence, some strong sexuality, language and drug content.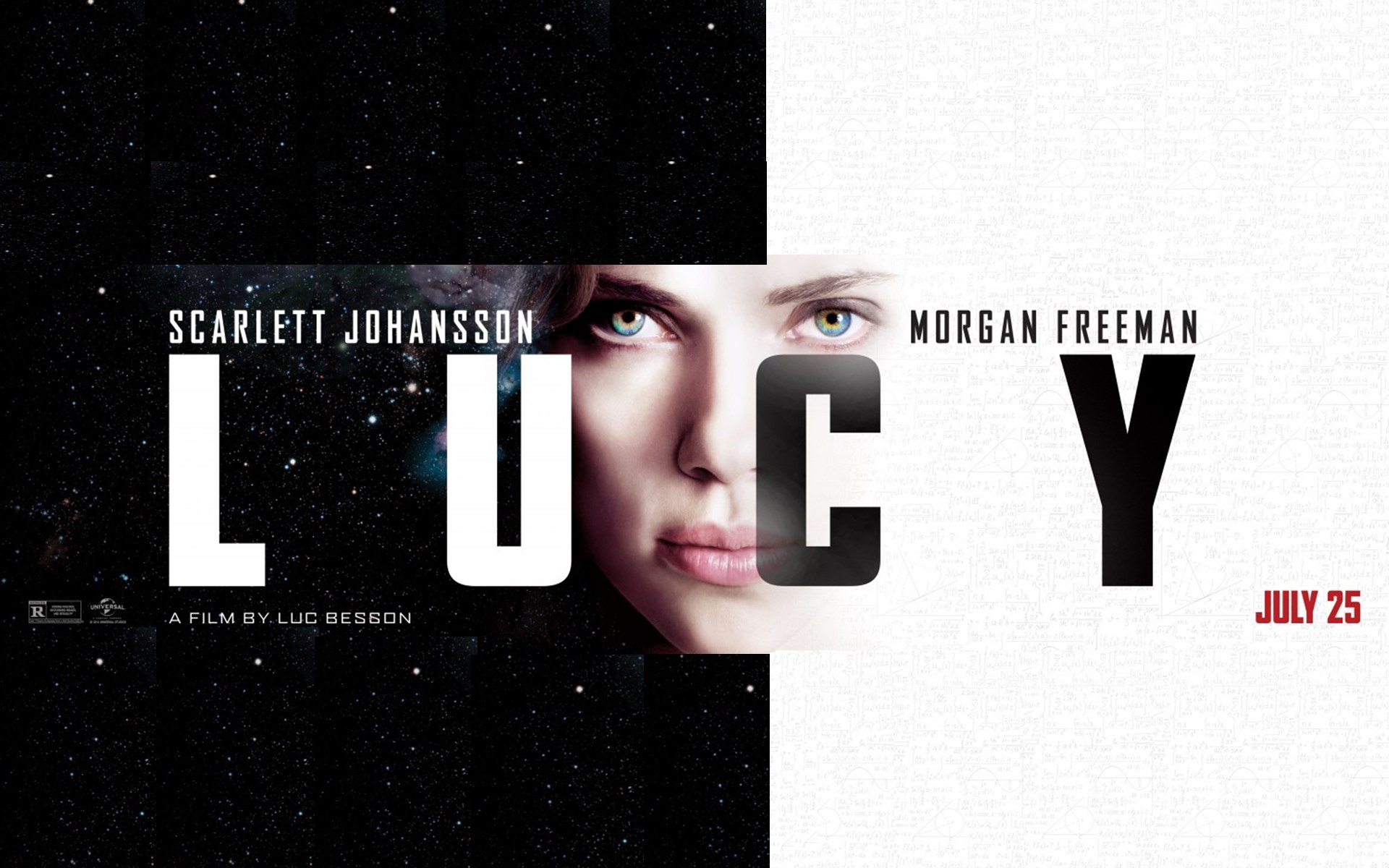 LUCY (15)
9pm Film4
Starring: Scarlett Johansson, Morgan Freeman
Science Fiction, Action, Thriller
A woman, accidentally caught in a dark deal, turns the tables on her captors and transforms into a merciless warrior evolved beyond human logic. Bonkers action film saved by its star's charisma. Strong violence, disturbing images, language and sexuality.
LAKE PLACID (15)
9pm Horror Channel
Starring: Bill Pullman, Bridget Fonda, Oliver Platt, Brendan Gleeson
Action, Comedy, Horror
Three people attempt to stop a gigantic crocodile, who is terrorizing residents in Black Lake, Maine. Terrific comedy horror. Strong language and horror.
AMY (15)
10pm Channel 4
Starring: Amy Winehouse
Documentary, Music
Archival footage and personal testimonials present an intimate portrait of the life and career of British singer/songwriter Amy Winehouse. Brilliant yet heartbreaking documentary. Very strong language, strong drug references.
NO SEX PLEASE, WE'RE BRITISH (PG)
10pm Talking Pictures TV
Starring: Ronnie Corbett, Beryl Reid, Arthur Lowe, Ian Oglivy, Susan Penhaglion
Comedy
Porn store owner Pete orders some new stuff from his supplier Niko but Niko mixes up the address with the address of the local Barclays Bank. Here, newly-weds David (the bank's assistant manager) and Penny Hunter is shocked when first photos, then films and then finally two girls are sent to them in the Bank's flat. Film version of the hugely successful stage farce. Mild sexual references and nudity.
CHRISTINE (18)
10.35pm Horror Channel
Starring: Keith Gordon, John Stockwell, Alexandra Paul
Horror, thriller
A nerdish boy buys a strange car with an evil mind of its own and his nature starts to change to reflect it. John Carpenter's supernatural horror based on Stephen King's novel. Very strong language, strong sex references, violence and gore.
RESERVOIR DOGS (18)
10.45pm Film4
Starring: Harvey Keitel, Tim Roth, Michael Madsen, Chris Penn, Steve Buscemi
Thriller, Drama, Crime
When a simple jewellery heist goes horribly wrong, the surviving criminals begin to suspect that one of them is a police informant. Quentin Tarantino's debut feature still carries a mighty punch. Strong bloody violence, torture, strong language & sex references.
FURY (15)
11pm ITV4
Starring: Brad Pitt, Shia LaBeouf, Logan Lerman
Action, Drama, War
A grizzled tank commander makes tough decisions as he and his crew fight their way across Germany in April, 1945. A tough war drama. Strong bloody violence, gore, strong language.
EYES OF LAURA MARS (15)
11.30pm Sony Movies Classic
Starring: Faye Dunaway, Tommy Lee Jones
Mystery, thriller
A famous fashion photographer develops a disturbing ability to see through the eyes of a killer. Gripping 70s thriller written by John Carpenter. Violence, language and nudity.
SEANCE ON A WET AFTERNOON (PG)
11.45pm Talking Pictures TV
Starring: Kim Stanley, Richard Attenborough
Crime, Drama
A medium and her husband stage a kidnapping in order for her to pretend to solve the crime and achieve fame. Gripping psychological thriller. Mild threat, language and child kidnap theme. Black and white.
THE KILLING (PG)
12.40am Film4
Starring: Sterling Hayden, Coleen Gray, Vince Edwards
Crime, Drama, Film-Nior
Crook Johnny Clay assembles a five-man team to plan and execute a daring race-track robbery. Early film-noir thriller from Stanley Kubrick. Violence, racial language and sexual reference.