Morning!
Last day of June, although it looks more like the Autumn outside. Here are today's recommendations for you to enjoy.
Stay safe, look after yourself and Happy Tuesday!
AMAZON PRIME
THE SILENCE OF THE LAMBS (15)
Starring: Jodie Foster, Anthony Hopkins
Thriller, Horror, Drama
A young F.B.I. cadet must receive the help of an incarcerated and manipulative cannibal killer to help catch another serial killer, a madman who skins his victims. Oscar-winning horror thriller that has stood the test of time. Strong violence, gore, sex references, very strong language.
SECRETARY (18)
Starring: James Spader, Maggie Gyllenhaal
Comedy, Drama, Romance
A young woman, recently released from a mental hospital, gets a job as a secretary to a demanding lawyer, where their employer-employee relationship turns into a sexual, sadomasochistic one. Steamy comedy-drama. Strong sexual theme, sex and language.
NETFLIX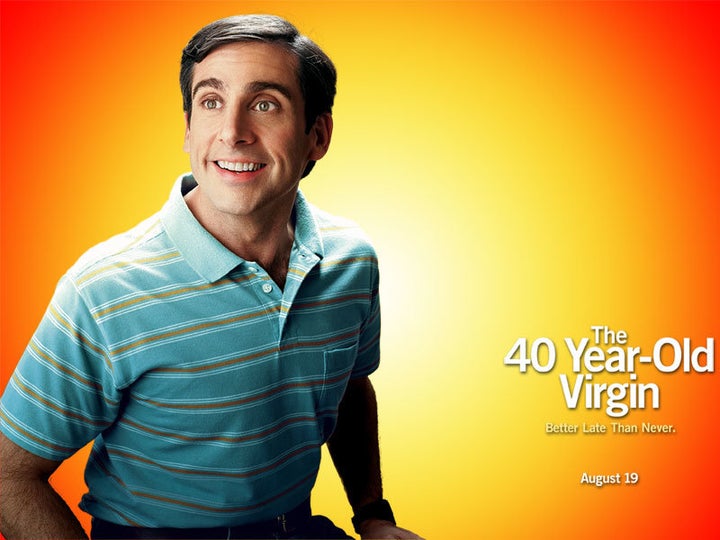 THE 40-YEAR-OLD VIRGIN (15)
Starring: Steve Carell, Catherine Keener, Paul Rudd
Comedy, romance
Goaded by his buddies, a nerdy guy who's never "done the deed" only finds the pressure mounting when he meets a single mother. Funny romantic comedy. Strong language and sex references.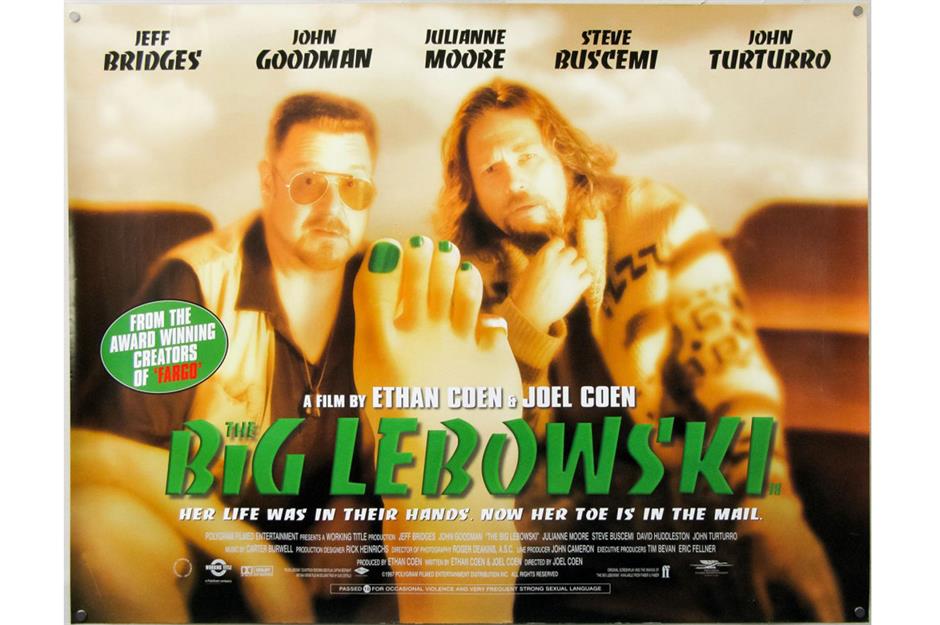 THE BIG LEBOWSKI (18)
Starring: Jeff Bridges, John Goodman, Julianne Moore, Steve Buscemi
Comedy, Crime, Sport
Jeff "The Dude" Lebowski, mistaken for a millionaire of the same name, seeks restitution for his ruined rug and enlists his bowling buddies to help get it. Cult classic comedy from The Coen Brothers. Strong language, drug content, sexuality and brief violence.
NOW TV/SKY CINEMA
A.I. ARTIFICIAL INTELLIGENCE (12)
Starring: Haley Joel Osment, Jude Law, Frances O'Connor
Sci-Fi, Drama
A highly advanced robotic boy longs to become "real" so that he can regain the love of his human mother. Steven Spielberg's stunningly visceral sci-fi drama. Sexual content and violent images.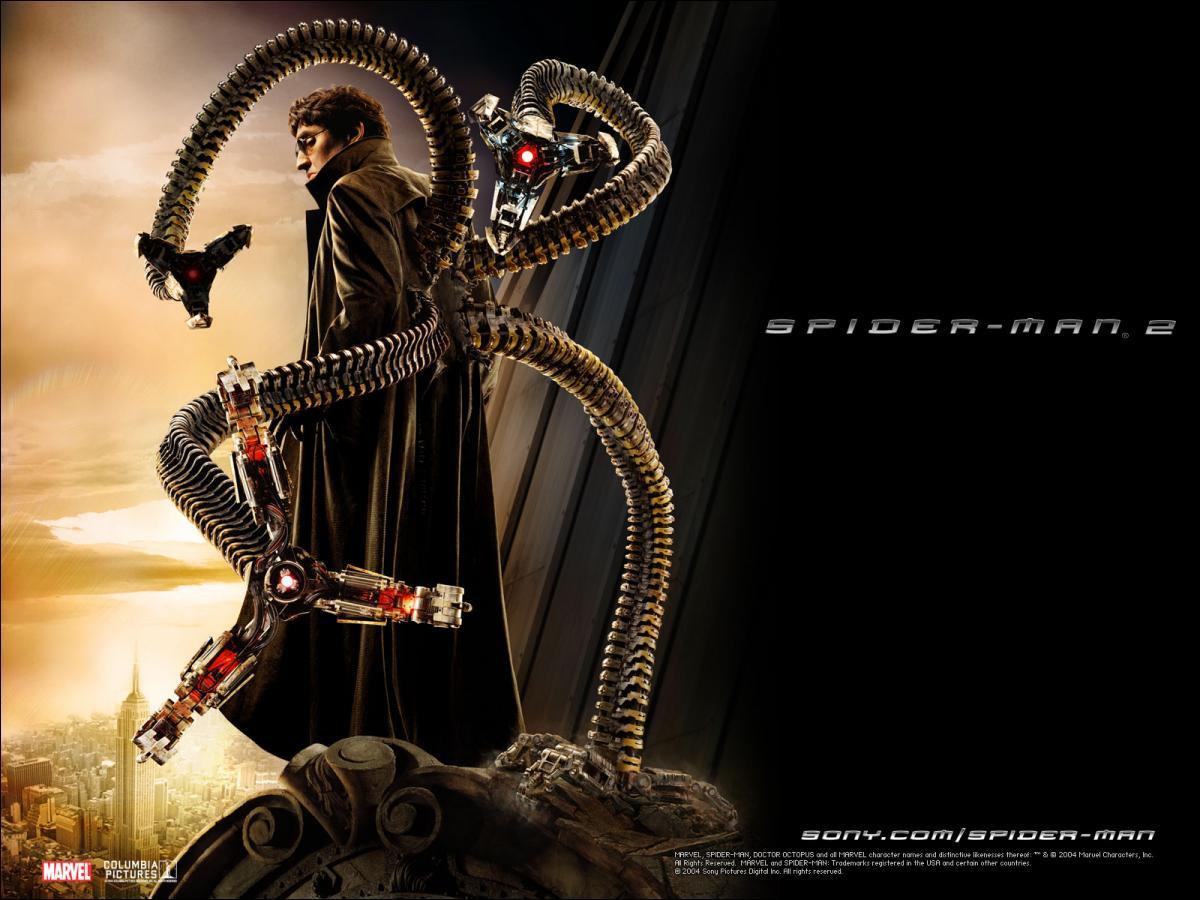 SPIDER-MAN 2 (PG)
Starring: Tobey Maguire, Kirsten Dunst, Alfred Molina, James Franco
Action, Adventure, Sci-Fi
Peter Parker is beset with troubles in his failing personal life as he battles a brilliant scientist named Doctor Otto Octavius. The best of the early Spider-Man movies. Moderate fantasy violence.
DISNEY+
ATLANTIS: THE LOST EMPIRE (U)
Starring: Michael J. Fox, James Garner
Animation, Adventure, Fantasy
A young adventurer named Milo Thatch joins an intrepid group of explorers to find the mysterious lost continent of Atlantis. Animated adventure from Disney. Action violence.
MILLION DOLLAR ARM (PG)
Starring: Jon Hamm, Lake Bell, Aasif Mandvi, Alan Arkin, Bill Paxton
Biopic, Drama, Sport
A sports agent stages an unconventional recruitment strategy to get talented Indian cricket players to play Major League Baseball. Better-than-average baseball drama. Mild bad language, sex references.
MOVIES ON TERRESTRIAL TV
FAIR WIND TO JAVA (PG)
11am Film4
Starring: Fred MacMurray, Vera Ralston
Action, Adventure, Drama
In 1883, an American merchant ship's captain is searching for a treasure in diamonds from a sunken Dutch ship in the vicinity of a volcanic island in the Dutch East Indies. Action-packed adventure. Mild violence.
THE MAN INSIDE (PG)
11.30am Talking Pictures TV
Starring: Jack Palance, Anita Ekberg, Nigel Patrick
Adventure, Crime, Drama
A bookkeeper who works for a jeweller steals a priceless jewel, and kills a man in the process. He flees to the continent, where he embarks on the life of his dreams; spending lavishly and pursuing women. Gripping cat-and-mouse crime thriller. Mild violence and sexual content. Black and white.
THE CHARGE OF THE LIGHT BRIGADE (12)
12.50pm Film4
Starring: Trevor Howard, Vanessa Redgrave, John Gielgud
War, Drama
In 1854, during the Crimean War, poor planning leads to the British Light Brigade openly charging a Russian artillery position with tragic consequences. Epic war drama. Moderate violence and racist references. May be edited for content.
THE BIG JOB (U)
1.30pm Talking Pictures TV
Starring: Sid James, Sylvia Syms, Dick Emery, Joan Sims, Jim Dale, Lance Percival
Comedy, Crime
An inept gang of bank robbers are caught and sentenced to 15 years hard labour each. When they are released from prison they start out to collect the money they had stolen which had been hidden in a hollow tree. The only trouble is that the tree is in the backyard of a Police Station… Crime caper from the Carry On Team. Black and white.
RAWHIDE (PG)
3.25pm Film4
Starring: Tyrone Power, Susan Hayward
Western, Drama, Romance
A stagecoach stop employee and a stranded woman traveller find themselves at the mercy of four desperate outlaws intent on robbing the next day's gold shipment. Western adventure with a slice of passion. Mild violence and threat. Black and white.
KING RAT (PG)
4.25pm Sony Movies Action
Starring: George Segal, Tom Courtenay, John Mills, James Fox
War, Drama
Fast-taking wheeler-dealer Corporal King (George Segal), in a Malaysian P.O.W. camp during World War II, uses bribery and larceny to take de facto control of the camp from his senior officers. Terrific P.O.W. drama. Mild bad language, threat and war horror. Black and white.
THE BIG SKY (U)
4.30pm Sony Movies Action
Starring: Kirk Douglas, Dewey Martin
Drama, western
The success of the journey focuses on keeping the Indian girl alive as well as themselves to complete trade with the Blackfeet. Rip-roaring western from Howard Hawks. Mild violence. Black and white.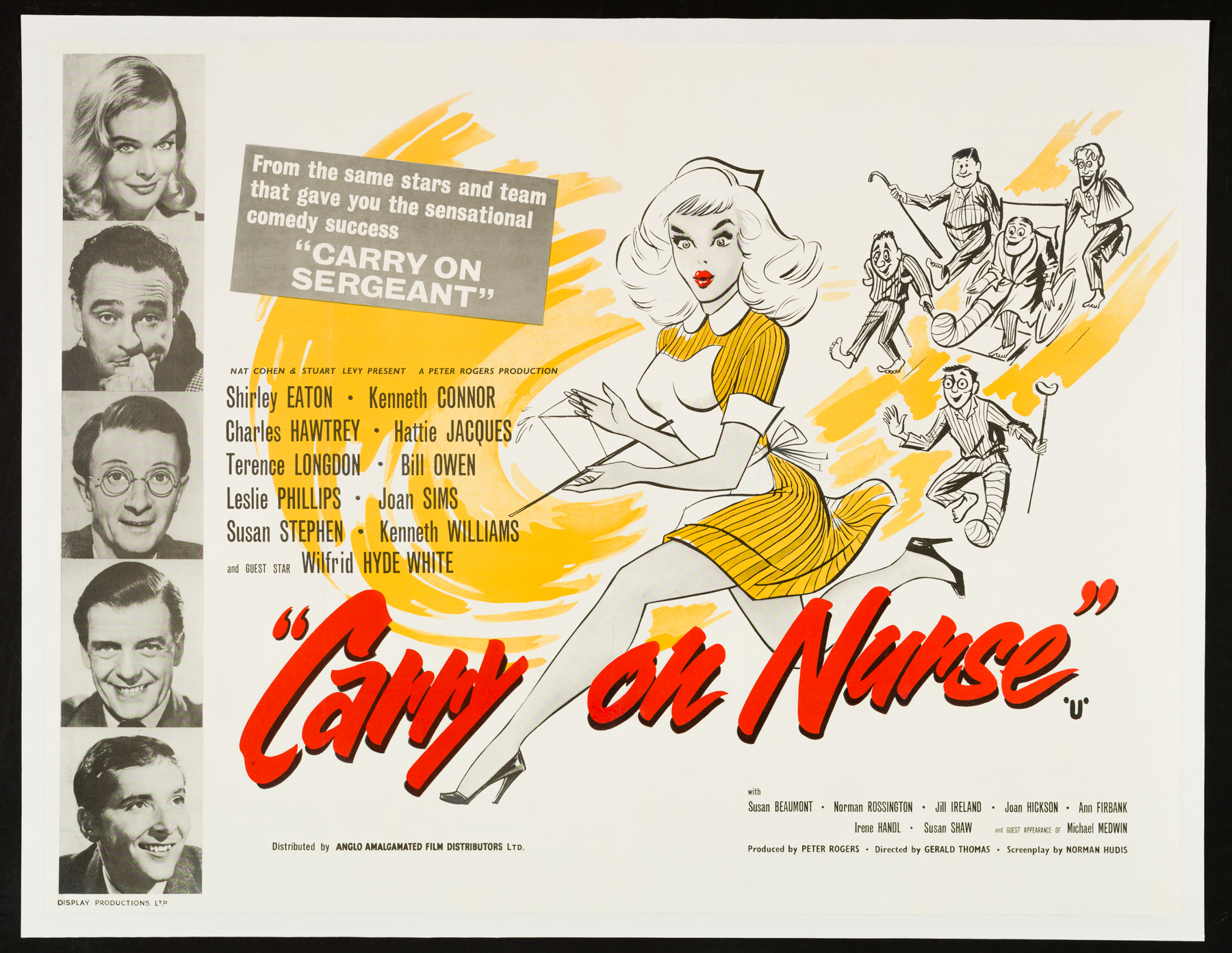 CARRY ON NURSE (U)
5.05pm Film4
Starring: Shirley Eaton, Kenneth Connor, Charles Hawtrey, Kenneth Williams
Comedy
An idiosyncratic group of patients wreak havoc in the men's surgical ward of Haven Hospital. They decide to take their revenge on the frosty Matron. Classic hospital fun from the Carry On team. Mild innuendo and slapstick violence. Black and White.
BREAKER MORANT (PG)
6.50pm Sony Movies Classic
Starring: Edward Woodward, Jack Thompson, John Waters, Bryan Brown
Drama, war
Three Australian lieutenants are court-martialed for executing prisoners as a way of deflecting attention from war crimes committed by their superior officers. Impressively acted Australian drama. Mild violence and sexual references.
BACK TO THE FUTURE PART II (PG)
6.50pm Film4
Starring: Michael J. Fox, Crispin Glover, Christopher Lloyd, Lea Thompson
Science Fiction, Adventure, Comedy
After visiting 2015, Marty McFly must repeat his visit to 1955 to prevent disastrous changes to 1985…without interfering with his first trip. Second feature is better than most regard. Mild language, violence.
CREED (12)
9pm 5*
Starring: Michael B. Jordan, Sylvester Stallone, Tessa Thompson
Drama, sport
The former World Heavyweight Champion Rocky Balboa serves as a trainer and mentor to Adonis Johnson, the son of his late friend and former rival Apollo Creed. Sylvester Stallone gives an Oscar-nominated performance as Rocky. Moderate violence, infrequent strong language.
COVER GIRL (U)
9pm Sony Movies Classic
Starring: Rita Hayworth, Gene Kelly, Phil Silvers
Musical, comedy, romance
Rusty Parker wins a contest and becomes a celebrated cover girl; this endangers her romance with dancing mentor Danny. Bright and breezy musical comedy from the 40s.
DESPERADO (18)
9pm Sony Movies Action
Starring: Antonio Banderas, Joaquim De Almeida, Salma Hayek, Steve Buscemi
Action, crime, thriller
Former musician and gunslinger El Mariach arrives at a small Mexican border town after being away for a long time. His past quickly catches up with him and he soon gets entangled with the local drug kingpin Bucho and his gang. Brutal action movie. Strong bloody violence, sex and language.
GIRLS TRIP (15)
9pm Film4
Starring: Regina Hall, Queen Latifah, Jada Smith, Tiffany Haddish
Comedy
Four best friends reunite for a raucous trip to New Orleans which tests their relationships. Hilariously crude and rude comedy with plenty of heart.  Strong sex references, language and nudity.
COME BACK TO THE FIVE AND DIME, JIMMY DEAN, JIMMY DEAN (15)
10pm Talking Pictures TV
Starring: Karen Black, Sandy Dennis, Cher
Comedy, Drama
A fan club of die-hard James Dean fans meet on the 20th anniversary of his death and reconnect, opening old wounds and facing new ones. Often forgotten Robert Altman comedy-drama. Strong sex references, sexual violence references and language.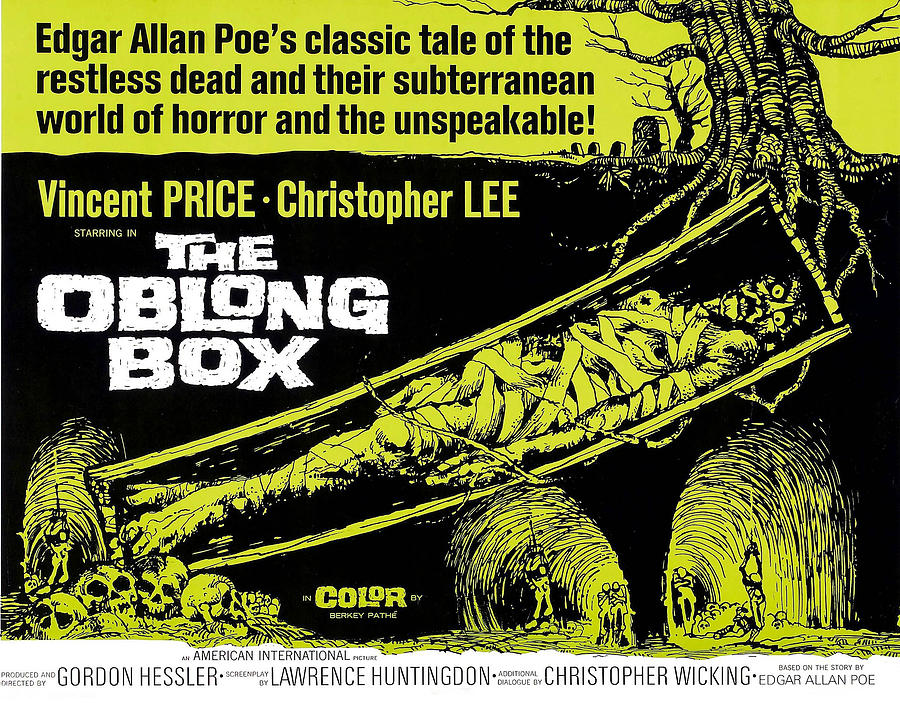 THE OBLONG BOX (15)
11.15pm Sony Movies Classic
Starring: Vincent Price, Christopher Lee
Horror
Aristocrat Julian Markham keeps his disfigured brother, Sir Edward, locked in a tower of his house. Sir Edward occasionally escapes and causes havoc around the town. 60s horror from Edgar Allan Poe. Strong violence, moderate sex and nudity.
FATAL ATTRACTION (15)
11.45pm 5*
Starring: Michael Douglas, Glenn Close, Anne Archer
Thriller, Drama
A married man's one-night stand comes back to haunt him when that lover begins to stalk him and his family. Controversial 80s thriller. Strong violence, sex and language.
21 GRAMS (15)
1am Sony Movies
Starring: Sean Penn, Benicio Del Toro, Naomi Watts
Crime, drama, thriller
A freak accident brings together a critically ill mathematician, a grieving mother, and a born-again ex-con. Gripping and intelligent thriller. Strong language, moderate sex, violence and drug use.