Morning!
It's 5am and I cannot sleep! It's way too hot so I'm sitting outside trying to cool down and put this long list of recommendations together. Don't forget, it is compulsory from today to wear face masks in any indoor activity.
Stay safe, look after yourself and Happy Saturday!
AMAZON PRIME
WARRIOR (12)
Starring: Tom Hardy, Joel Edgerton, Nick Nolte
Sport, Drama, Action
The youngest son of an alcoholic former boxer returns home, where he's trained by his father for competition in a mixed martial arts tournament – a path that puts the fighter on a collision course with his estranged, older brother. Surprisingly tense family drama. Frequent moderate sporting violence and one use of strong language.
TREES LOUNGE (15)
Starring: Steve Buscemi, Chloe Sevigny
Comedy, Drama
Tommy is an unemployed mechanic who spends most of his time in a bar (Trees Lounge) in a small blue collar town. He seems to always be thinking, "If only X then I could stop drinking". Interesting slice of life written and directed by Steve Buscemi. Strong language and some drug content.
NETFLIX
THE JUDGE (15)
Starring: Robert Downey Jr., Robert Duvall, Vera Farmiga, Billy Bob Thornton
Crime, Drama
Big-city lawyer Hank Palmer returns to his childhood home where his father, the town's judge, is suspected of murder. Hank sets out to discover the truth and, along the way, reconnects with his estranged family. Gripping courtroom drama with two strong leads. Strong language, moderate sex references.
JACKASS NUMBER TWO (18)
Starring: Johnny Knoxville, Bam Margera, Steve-O
Comedy
Chris Pontius, Johnny Knoxville, Steve-O, Bam Margera, and the whole crew return to the screen to raise the stakes higher than ever before. More incredibly stupid stunts from the Jackass team. Extremely crude and dangerous stunts throughout, sexual content, nudity and language.
NOW TV/SKY CINEMA
THE ASSISTANT (15)
Starring: Julia Garner, Matthew Macfadyen
Drama
A searing look at a day in the life of an assistant to a powerful executive. As Jane follows her daily routine, she grows increasingly aware of the insidious abuse that threatens every aspect of her position. A powerful and thought-provoking drama that was home premiered during lockdown. Strong language and sexually abusive behaviour.
MOVIES ON TERRESTRIAL TV
KUBO AND THE TWO STRINGS (PG)
11am E4
Starring: Art Parkinson, Charlize Theron, Ralph Fiennes
Animation, adventure, drama
Animated fantasy about a gifted boy who embarks on a magical quest, accompanied by a maternal monkey and a samurai beetle. Magical and amazing stop-motion animation. Mild fantasy violence, scary scenes.
THE END OF THE AFFAIR (PG)
11.05am Sony Movies Classic
Starring: Deborah Kerr, Van Johnson, Peter Cushing, John Mills
Drama, Romance
In war-torn London, Maurice Bendrix (Van Johnson) falls in love with neighbour Sarah Miles (Deborah Kerr). They begin an illicit romance behind Sarah's husband's back. While war does not last forever, neither does love in this existentialist tale. Romantic drama based on Graham Greene's book. Sexual references. Black and white.
HORTON HEARS A WHO! (U)
12.50pm Film4
Starring: Jim Carrey, Steve Carell
Animation, Comedy, Adventure
Horton the Elephant struggles to protect a microscopic community from his neighbours who refuse to believe it exists.  Engaging animation of the classic Dr. Seuss story.
TWINS (PG)
12.50pm ITV1
Starring: Arnold Schwarzenegger, Danny De Vito, Kelly Preston
Comedy
A physically perfect but innocent man goes in search of his long-lost twin brother, who is short, a womaniser, and small-time crook. One-joke comedy with two likeable leads. Language, violence and sexual content.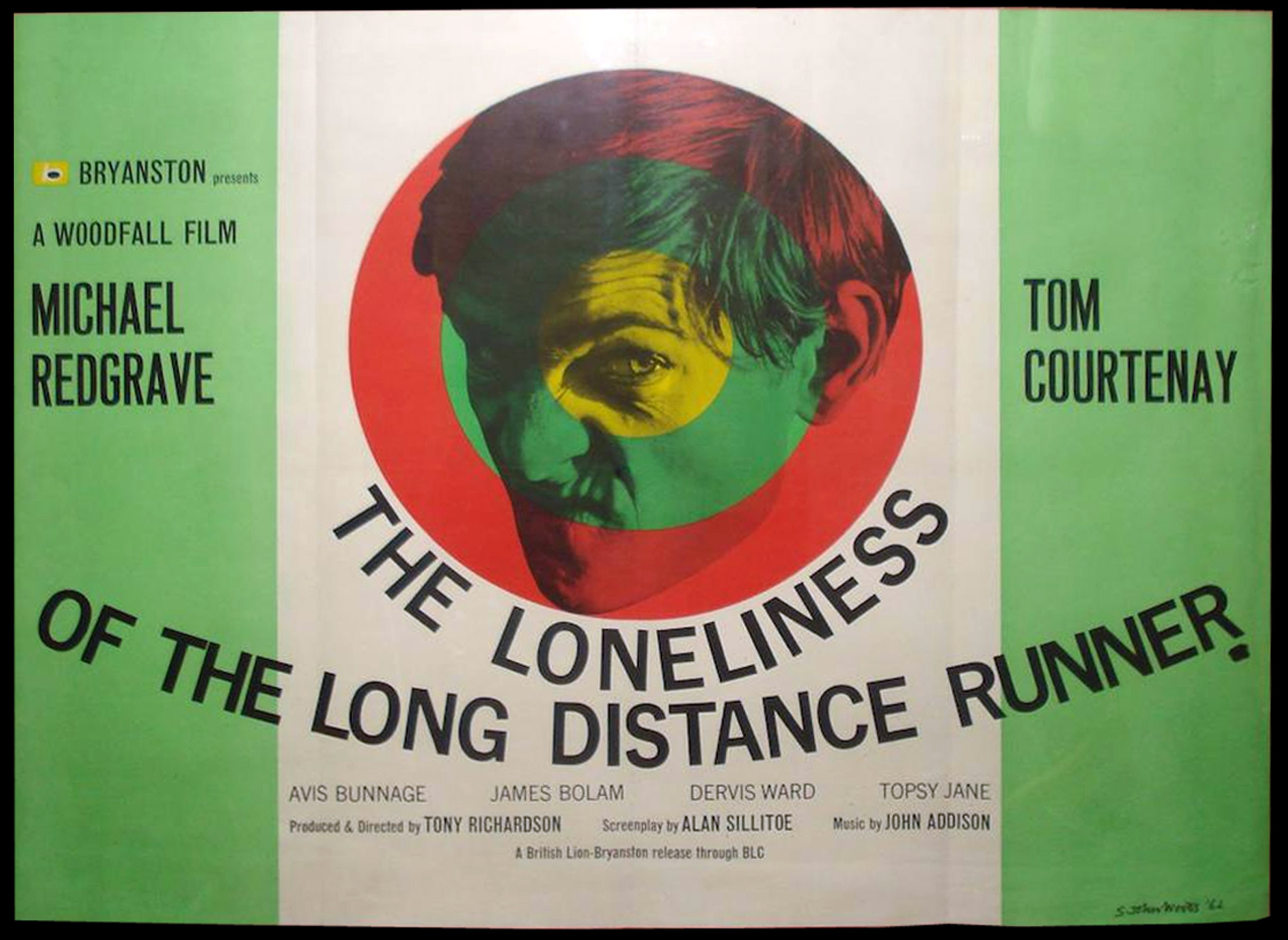 THE LONELINESS OF THE LONG DISTANCE RUNNER (12)
1.15pm Sony Movie Classic
Starring: Tom Courtenay, Michael Redgrave, James Bolam
Drama, sport
A juvenile offender (Sir Tom Courtenay) at a tough reform school impresses its Governor (Sir Michael Redgrave) with his running ability and is encouraged to compete in an upcoming race, but faces ridicule from his peers. Classic British drama. Sexual content. Black and White.
THE DARK MIRROR (PG)
2.05pm BBC2
Starring: Olivia de Havilland, Lew Ayres
Crime, Drama, Film-Noir
A man is found murdered, and witnesses are sure about the woman they saw leaving his apartment. However, it becomes apparent that the woman has a twin, and finding out which one is the killer seems impossible. The late Olivia de Havilland plays dual roles in this sinister film-noir. Mild violence. Black and white.
THE PINK PANTHER STRIKES AGAIN (PG)
2.30pm Film4
Starring: Peter Sellers, Herbert Lom, Lesley-Anne Down
Comedy
Charles Dreyfus (Herbert Lom), who has finally cracked over Inspector Jacques Clouseau's (Peter Sellers') antics, escapes from a mental institution and launches an elaborate plan to get rid of Clouseau once and for all. Crazy fourth entry of the popular comedy series. Mild comic violence and sexual references.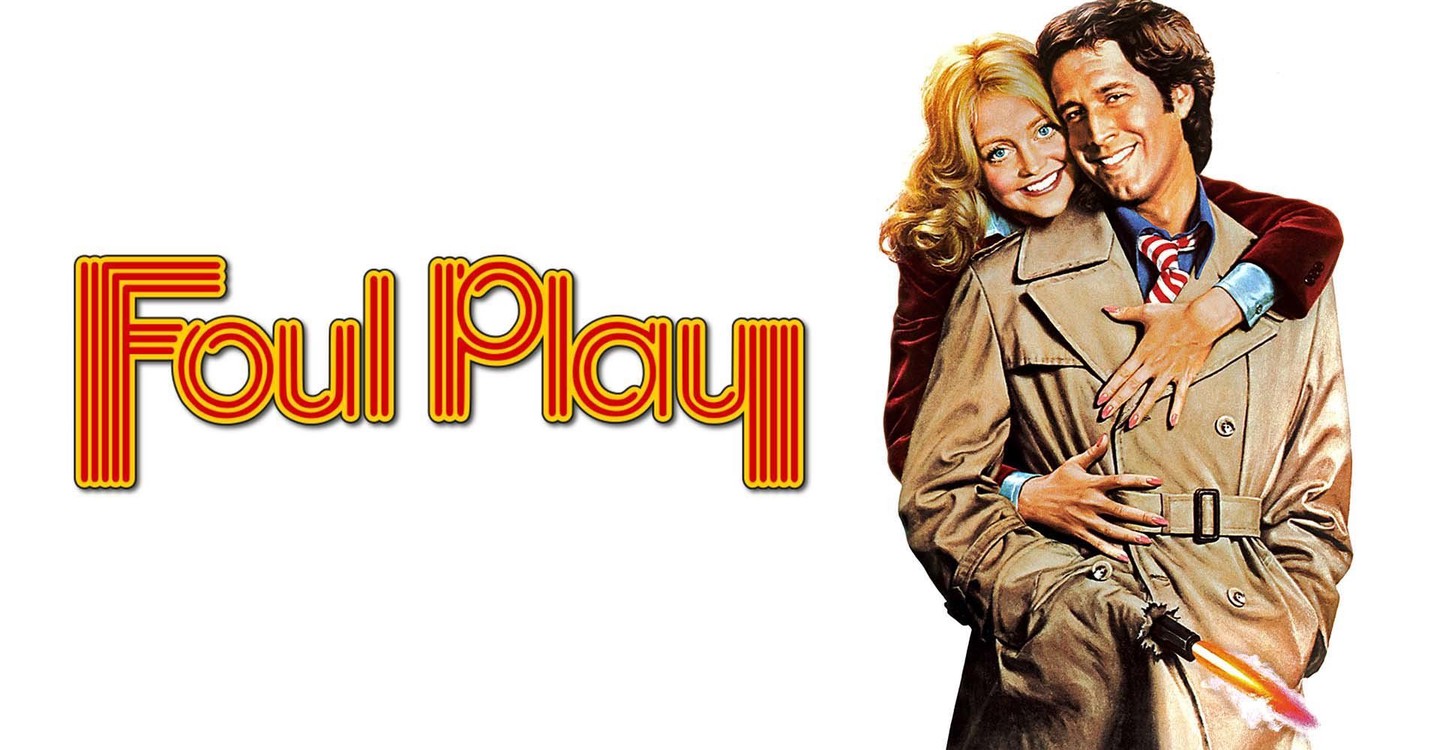 FOUL PLAY (PG)
2.50pm Talking Pictures TV
Starring: Goldie Hawn, Chevy Chase, Burgess Meredith, Dudley Moore
Comedy, Thriller
A shy San Francisco librarian and a bumbling cop fall in love as they solve a crime involving albinos, dwarves, and the Catholic Church. Dizzy mix of Hitchcockian thrills and barmy humour. Violence, Sexual Humour, Language.
THE RUNNING MAN (PG)
3.25pm Sony Movies Classic
Starring: Laurence Harvey, Lee Remick, Alan Bates
Thriller
An Englishman with a grudge against an insurance company for a disallowed claim fakes his own death, but is soon pursued by an insurance investigator. Carol Reed's tense thriller. Mild violence, threat, sex references, language.
A KNIGHT'S TALE (PG)
3.30pm 5*
Starring: Heath Ledger, Mark Addy, Rufus Sewell, Paul Bettany
Action, Adventure, Romance, Comedy
After his master dies, a peasant squire, fuelled by his desire for food and glory, creates a new identity for himself as a knight. Fun reimagination of the classic knight story with a modern soundtrack. mild violence, language, sex references and horror.
THE 300 SPARTANS (PG)
3.45pm Sony Movies Action
Starring: Richard Egan, Ralph Richardson
Adventure, drama, history, epic
A small army of Greeks spearheaded by three hundred Spartans do battle with the whole invading Persian Army. Spectacular epic drama. Mild violence.
DR SEUSS' THE LORAX (U)
3.55pm ITV2
Starring: Danny DeVito, Zac Efron, Taylor Swift, Betty White
Animation, Comedy
A 12-year-old boy searches for the one thing that will enable him to win the affection of the girl of his dreams. To find it he must discover the story of the Lorax, the grumpy yet charming creature who fights to protect his world. Animated fun from the team behind Despicable Me.
SPARTACUS (PG)
4pm ITV4
Starring: Kirk Douglas, Laurence Olivier, Jean Simmons, Peter Ustinov, Charles Laughton, Tony Curtis
Drama, Action, Adventure
The slave Spartacus leads a violent revolt against the decadent Roman Republic. Epic adventure from director Stanley Kubrick. Moderate violence and sexual references.
THE BFG (PG)
4.30pm BBC1
Starring: Mark Rylance, Ruby Barnhill, Penelope Wilton
Adventure, Fantasy
An orphan little girl befriends a benevolent giant who takes her to Giant Country, where they attempt to stop the man-eating giants that are invading the human world. Steven Spielberg's big screen version of Roald Dahl's classic. Mild threat.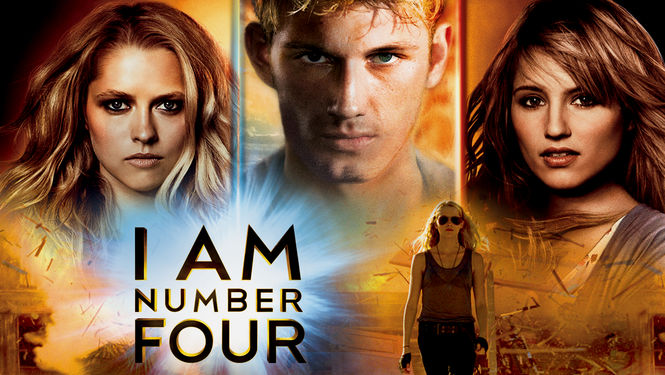 I AM NUMBER FOUR (12)
4.30pm Sony Movies
Starring: Alex Pettyfer, Timothy Olyphant, Dianna Agron, Teresa Palmer
Science Fiction, Action
Aliens and their Guardians are hiding on Earth from intergalactic bounty hunters. They can only be killed in numerical order, and Number Four is next on the list. This is his story. Decent sci-fi adventure. Moderate fantasy violence and threat.
EVOLUTION (PG)
4.40pm Film4
Starring: David Duchovny, Julianne Moore, Orlando Jones, Seann William Scott, Dan Aykroyd
Comedy, sci-fi
A fire-fighting cadet, two college professors, and a geeky but sexy government scientist work against an alien organism that has been rapidly evolving since its arrival on Earth inside a meteor. Silly comedy from the director of Ghostbusters. Mild language, horror, and sexual references.
THE MAN WHO KNEW TOO MUCH (PG)
5.35pm Sony Movies Classic
Starring: James Stewart, Doris Day
Thriller
An American physician and his wife take matters into their own hands after assassins planning to execute a foreign Prime Minister kidnap their son. Classic Hitchcock thriller. Mild language and violence.
JURASSIC WORLD: FALLEN KINGDOM (12)
5.40pm ITV2
Starring: Chris Pratt, Bryce Dallas Howard, Ted Levine, Rafe Spall, Toby Jones
Science Fiction, Drama, Adventure
When the island's dormant volcano begins roaring to life, Owen and Claire mount a campaign to rescue the remaining dinosaurs from this extinction-level event. A film that starts spectacularly but lessens by the end. Still fun. Moderate threat, occasional bloody moments, action violence.
THE HOUSE BUNNY (12)
6.10pm 5*
Starring: Anna Farris, Emma Stone, Kat Dennings
Comedy
After Playboy bunny Shelley is kicked out of the playboy mansion, she finds a job as the house mother for a sorority full of socially awkward girls. A guilty pleasure as this silly comedy manages to warm your heart. One use of strong language and moderate sex references.
THE IMITATION GAME (12)
6.45pm Film4
Starring: Benedict Cumberbatch, Keira Knightley, Matthew Goode
Biopic, drama
During World War II, the English mathematical genius Alan Turing tries to crack the German Enigma code with help from fellow mathematicians. A fascinating drama about a real war hero. Moderate sex references and language.
THE ADVENTURES OF TINTIN – THE SECRET OF THE UNICORN (PG)
6.50pm E4
Starring: Daniel Craig, Jamie Bell, Simon Pegg, Nick Frost, Andy Serkis
Action, adventure, animation
Intrepid reporter Tintin and Captain Haddock set off on a treasure hunt for a sunken ship commanded by Haddock's ancestor. Much underrated Steven Spielberg body motion animation. Adventure action violence.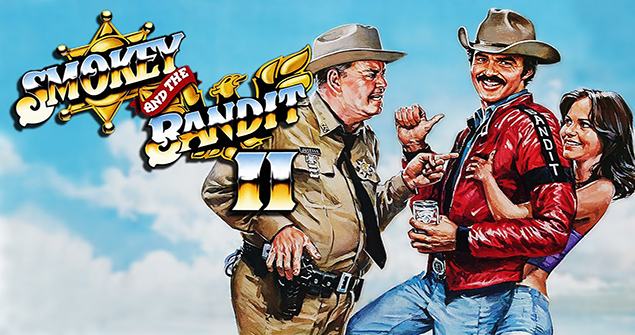 SMOKEY AND THE BANDIT II (PG)
7.40pm ITV4
Starring: Burt Reynolds, Jackie Gleason, Jerry Reed, Dom DeLuise, Sally Field
Comedy, adventure, action
The Bandit goes on another cross-country run, transporting an elephant from Florida to Texas. And, once again, Sheriff Buford T. Justice is on his tail. More car chases and comedy action from Burt Reynolds and the gang. Violence, language, sexual content. May be edited for content.
SHERLOCK HOLMES (12)
8pm ITV1
Starring: Robert Downey Jr., Jude Law, Rachel McAdams, Mark Strong
Mystery, Crime, Adventure
Detective Sherlock Holmes and his stalwart partner Watson engage in a battle of wits and brawn with a nemesis whose plot is a threat to all of England. Guy Ritchie's reinvention of the great detective.  Moderate violence.
AN AFFAIR TO REMEMBER (U)
8pm Sony Movies Classic
Starring: Cary Grant, Deborah Kerr
Romance, Drama
A couple falls in love and agrees to meet in six months at the Empire State Building – but will it happen? Classic love story that inspired Sleepless In Seattle.
THE BLUE MAX (PG)
8pm Sony Movies Action
Starring: George Peppard, James Mason, Ursula Andress
War, Action, Drama
A young pilot in the German air force of 1918, disliked as lower-class and unchivalrous, tries ambitiously to earn the medal offered for 20 kills. Exciting war drama. Mild violence.
THE REVENANT (15)
9pm BBC2
Starring: Leonardo DiCaprio, Tom Hardy
Drama, Adventure
A frontiersman on a fur trading expedition in the 1820s fights for survival after being mauled by a bear and left for dead by members of his own hunting team. Tough adventure with an Oscar-winning performance from Leonardo DiCaprio. Strong violence, bloody injury detail, strong language.
TRUE LIES (15)
9pm E4
Starring: Arnold Schwarzenegger, Jamie Lee Curtis, Tom Arnold, Bill Paxton
Action, Comedy, Thriller
A fearless, globe-trotting, terrorist-battling secret agent has his life turned upside down when he discovers his wife might be having an affair with a used-car salesman while terrorists smuggle nuclear warheads into the United States. Fun spy thriller from James Cameron. Strong violence and language, sexual content.
SPY (15)
9pm Film4
Starring: Melissa McCarthy, Rose Byrne, Jason Statham, Jude Law, Allison Janney, Miranda Hart
Comedy, Action
A desk-bound CIA analyst volunteers to go undercover to infiltrate the world of a deadly arms dealer, and prevent a diabolical global disaster. Enjoyable comedy action film. Jason Statham is hilarious. Strong violence, sex references, very strong language.
BATTLE OF THE SEXES (12)
9pm Channel 4
Starring: Emma Stone, Steve Carell, Bill Pullman, Elisabeth Shue
Biopic, Drama
The true story of the 1973 tennis match between World number one Billie Jean King and ex-champ and serial hustler Bobby Riggs. Entertaining biopic with Emma Stone and Steve Carell on fine form. Infrequent moderate sex.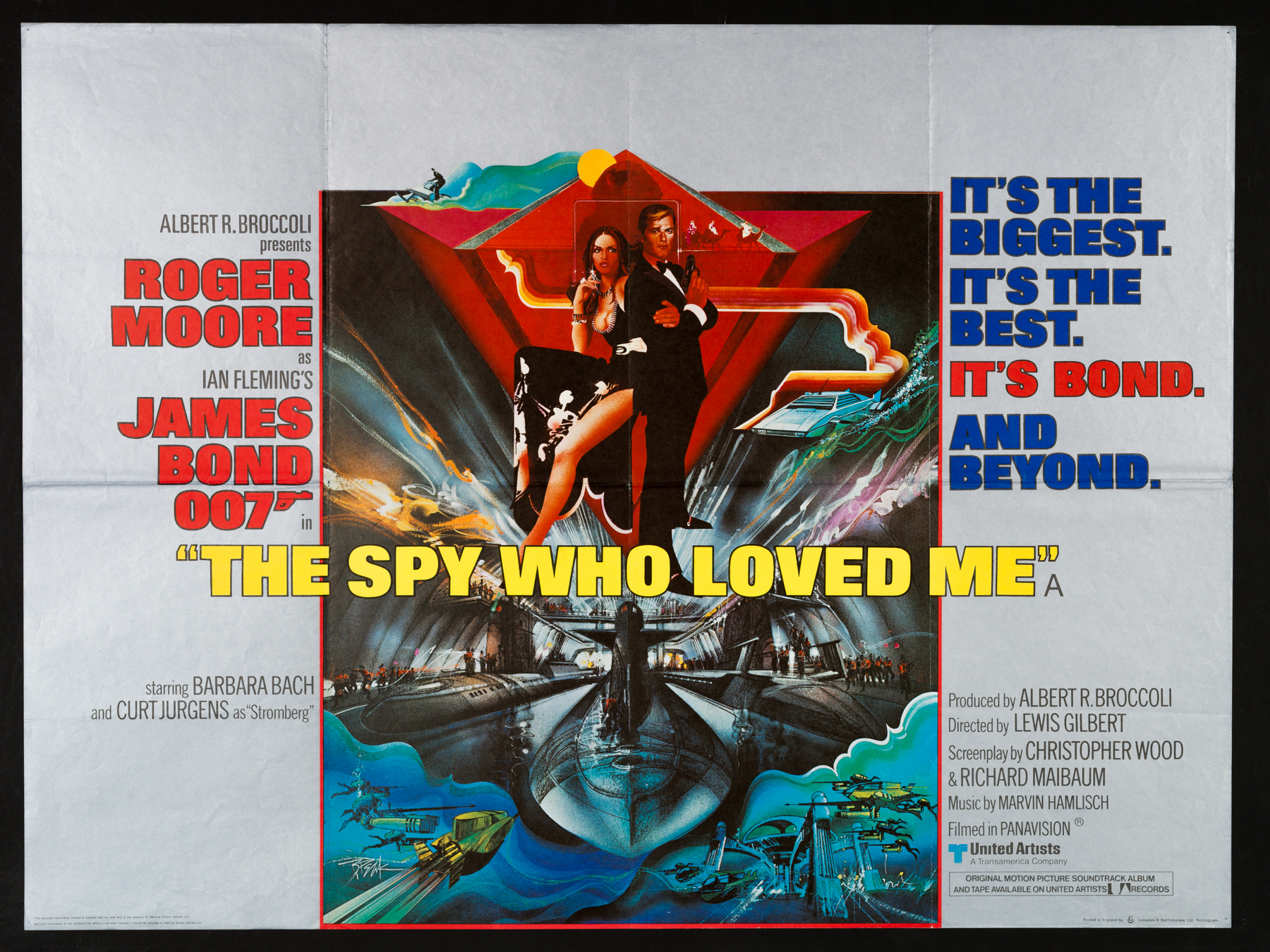 THE SPY WHO LOVED ME (PG)
9.05pm ITV1
Starring: Roger Moore, Barbara Bach, Curt Jurgens, Richard Kiel
Action, adventure, thriller
James Bond investigates the hijacking of British and Russian submarines carrying nuclear warheads, with the help of a K.G.B. Agent, whose lover he killed. Spectacular Bond adventure. Moderate violence, sexual content and innuendo.
POLICE ACADEMY (15)
9.45pm ITV4
Starring: Steve Guttenberg, Kim Cattrell, Bubba Smith
Comedy
A group of good-hearted, but incompetent misfits enter the police academy, but the instructors there are not going to put up with their pranks. By far the best and funniest of the series. Language, crude humour and sexual content.
AMERICAN GRAFFITI (12)
10.20pm Sony Movies Classic
Starring: Richard Dreyfuss, Ronny Howard, Paul Le Mat
Comedy, drama
A couple of high school grads spend one final night cruising the strip with their buddies before they go off to college. Classic slice of Americana from George (Star Wars) Lucas. Moderate sex references, language.
THOR: THE DARK WORLD (12)
10.20pm BBC1
Starring: Chris Hemsworth, Natalie Portman, Christopher Eccleston, Idris Elba, Anthony Hopkins
Fantasy, Adventure, Action
When the Dark Elves attempt to plunge the universe into darkness, Thor must embark on a perilous and personal journey that will reunite him with doctor Jane Foster. Second Marvel movie with the God of Thunder. Moderate fantasy violence.
RED DRAGON (15)
11.05pm 5*
Starring: Anthony Hopkins, Edward Norton, Ralph Fiennes
Thriller, horror, drama
A retired FBI agent with psychological gifts is assigned to help track down "The Tooth Fairy", a mysterious serial killer. Aiding him is imprisoned forensic psychiatrist Dr. Hannibal "The Cannibal" Lecter. Prequel to Silence of the Lambs. Violence, grisly images, language, some nudity and sexuality.
CRANK 2: HIGH VOLTAGE (18)
11.20pm Film4
Starring: Jason Statham, David Carradine, Corey Haim
Action, Thriller
Chelios faces a Chinese mobster who has stolen his nearly indestructible heart and replaced it with a battery-powered ticker which requires regular jolts of electricity to keep working. Bonkers sequel to the equally bonkers original. Frequent strong violence, gore, sex and very strong language.
GANGSTER SQUAD (15)
11.40pm ITV4
Starring: Ryan Gosling, Josh Brolin, Sean Penn, Emma Stone
Drama, Crime
It's 1949 Los Angeles, the city is run by gangsters and a malicious mobster, Mickey Cohen. Determined to end the corruption, John O'Mara assembles a team of cops, ready to take down the ruthless leader and restore peace to the city. Starry gangster movie. Strong bloody violence and very strong language.
BEHIND THE CANDELABRA (15)
12.05am BBC1
Starring: Michael Douglas, Matt Damon, Debbie Reynolds, Rob Lowe
Biopic, Drama, Music
A chronicle of the tempestuous six-year romance between megastar singer Liberace and his young lover Scott Thornton. Fabulous biopic with great performances from a strong cast. Strong language, sex, sex references and drug use.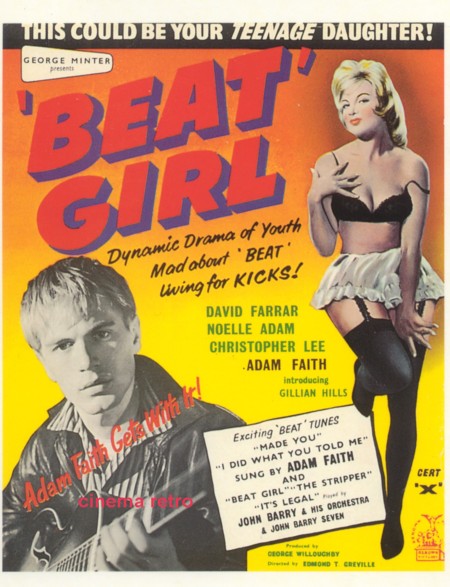 BEAT GIRL (12)
12.10am Talking Pictures TV
Starring: Gillian Hills, Adam Faith, Christopher Lee, Nigel Green, Oliver Reed
Drama
An impetuous teenage girl, resentful of her father's new wife, tries to wreck the marriage regardless of the consequences. 60s teenage drama with a tough attitude. Moderate bad language, nudity. Black and white.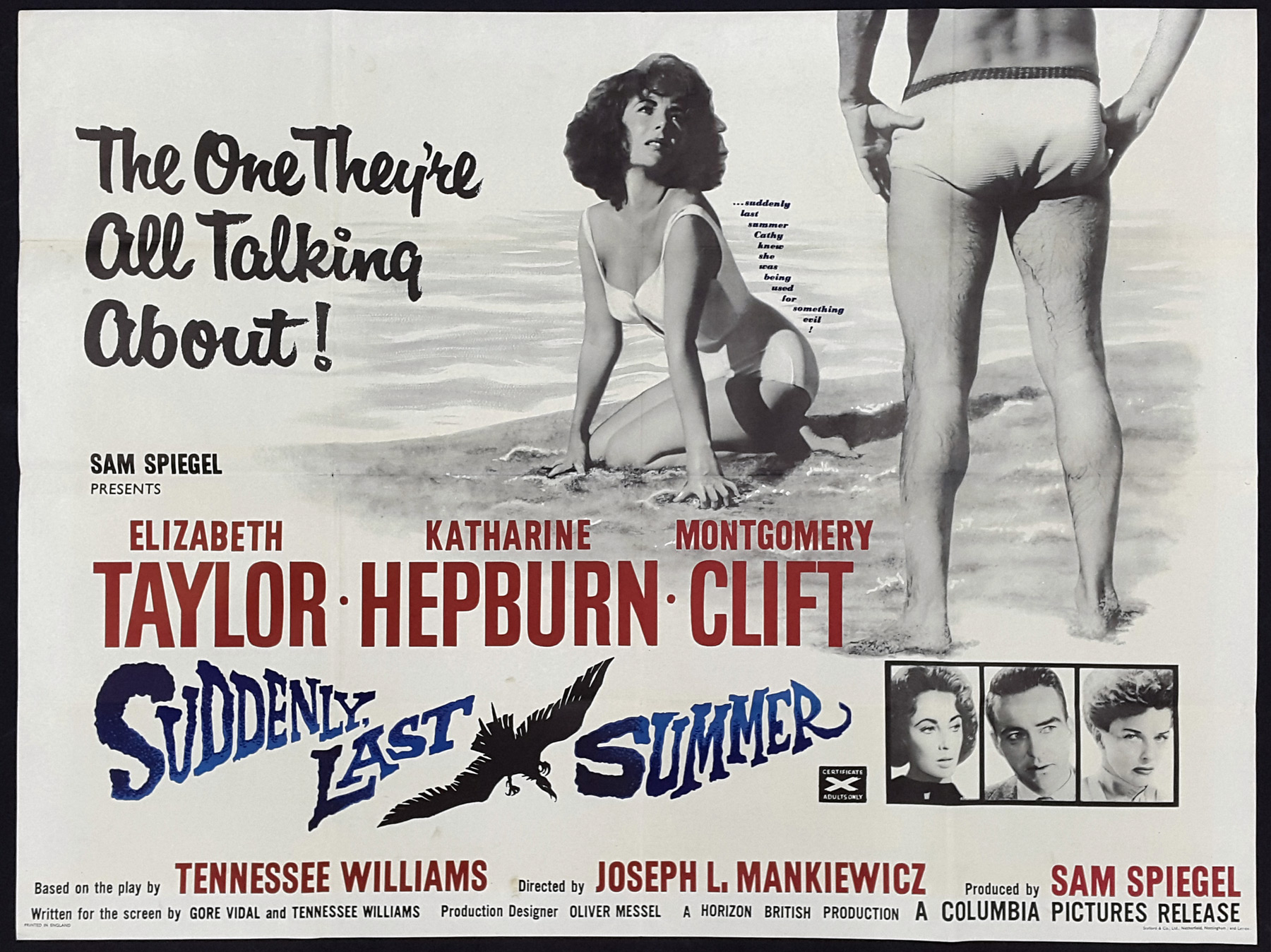 SUDDENLY, LAST SUMMER (15)
12.35pm Sony Movies Classic
Starring: Elizabeth Taylor, Katharine Hepburn, Montgomery Clift
Drama, thriller
The only son of wealthy widow Violet Venable dies while on vacation with his cousin Catherine. What the girl saw was so horrible that she went insane; now Mrs. Venable wants Catherine lobotomized to cover up the truth. Classic Tennessee William's adaptation. Sexual reference, language and mild peril.
LAKEVIEW TERRACE (15)
12.40am Horror Channel
Starring: Samuel L. Jackson, Patrick Wilson, Kerry Washington
Crime, drama, thriller
Based on a true story, a troubled and racist African-American L.A.P.D. Officer will stop at nothing to force out a friendly interracial couple who just moved in next door to him. Chilling thriller with a strong performance from Samuel L. Jackson. Strong threat, violence, language and moderate sex references.