Morning!
Well the time has come to say farewell. This is going to be the last of the daily recommendations, as tonight I return to the cinema for the first time since March and go back to reviewing. But fear not, I will be producing a weekly version of the recommendations instead.
Can I thank you all for your continuing support and I hope you will continue to check in for reviews as well as the weekly recommendations.
Stay safe, look after yourself and Happy Wednesday!
AMAZON PRIME
VICEROY'S HOUSE (12)
Starring: Hugh Bonneville, Gillian Anderson, Michael Gambon
Biopic, Drama
The final Viceroy of India, Louis Francis Albert Victor Nicholas Mountbatten, 1st Earl Mountbatten of Burma (Hugh Bonneville), is tasked with overseeing the transition of British India to independence, but meets with conflict as different sides clash in the face of monumental change. A fascinating drama from the director of Bend It Like Beckham. Brief distressing images.
JACK THE GIANT SLAYER (12)
Starring: Nicholas Hoult, Stanley Tucci, Ewan McGregor, Bill Nighy
Fantasy, Drama, Adventure
The ancient war between humans and a race of giants is reignited when Jack, a young farmhand fighting for a kingdom and the love of a princess, opens a gateway between the two worlds. Fantasy adventure with a great cast. Moderate fantasy violence and threat.
NETFLIX
VENOM (15)
Starring: Tom Hardy, Michelle Williams, Woody Harrelson
Science Fiction, Fantasy, Action
A failed reporter is bonded to an alien entity, one of many symbiotes who have invaded Earth. But the being takes a liking to Earth and decides to protect it. Exciting Marvel based fantasy. Strong threat, horror, violence.
NOW TV/SKY CINEMA
WAYNE'S WORLD 2 (PG)
Starring: Mike Myers, Dana Carvey, Christopher Walken, Tia Carrere
Comedy
The inseparable duo try to organise a rock concert while Wayne must fend off a record producer who has an eye for his girlfriend. More fun with Wayne and Gareth. Mild language and sexual references.
MOVIES ON TERRESTRIAL TV
OVER THE HEDGE (U)
11am Film4
Starring: Bruce Willis, Garry Shandling, Steve Carell, William Shatner
Animation, Adventure, Comedy
A scheming raccoon fools a mismatched family of forest creatures into helping him repay a debt of food, by invading the new suburban sprawl that popped up while they were hibernating…and learns a lesson about family himself. Entertaining animated comedy. Mild slapstick.
GANDHI (PG)
11.15am Sony Movies Classic
Starring: Ben Kingsley, Candice Bergen, Edward Fox, John Gielgud
Biopic, Drama
The life of the lawyer who became the famed leader of the Indian revolts against the British rule through his philosophy of nonviolent protest. Epic Oscar-winning biopic from Richard Attenborough. Violence and scenes of threat.
MARY AND THE WITCH'S FLOWER (U)
12.45pm Film4
Starring: Kate Winslet, Jim Broadbent
Animation, Fantasy, Adventure
Based on "The Little Broomstick" by Mary Stewart, a strange flower grants a girl magic powers. Lovely animation from Studio Ghibli. Very mild threat.
ANOTHER TIME, ANOTHER PLACE (U)
2.50pm Talking Pictures TV
Starring: Lana Turner, Barry Sullivan, Glynis Johns, Sean Connery
War, drama, romance
An American war correspondent falls in love with a BBC reporter, but their relationship seems doomed from the start. 50s melodrama with a young Sean Connery. Black and white.
TEEN WOLF (PG)
2.55pm Film4
Starring: Michael J. Fox, James Hampton
Comedy, fantasy, romance
An ordinary high school student discovers that his family has an unusual pedigree when he finds himself turning into a werewolf. Fun comedy from the 80s. Not to be confused with the recent TV series of the same name. Mild language, sex, horror and drug references.
THE VICTORS (12)
4.05pm Sony Movies Action
Starring: Vince Edwards, Albert Finney, George Hamilton
War, Drama
The story follows in the footsteps of a squad of young American soldiers from the early days of the Battle of Britain, through the fierce fighting in Italy and France, to the uneasy peace of Berlin. Lesser-known war drama. moderate violence and some racist terms. Black and white.
MULTIPLICITY (12)
4.35pm Sony Movies
Starring: Michael Keaton, Andie Macdowell
Comedy, romance, sci-fi
A man who never has enough time for the things he wants to do is offered the opportunity to have himself duplicated. Comedy from the team behind Groundhog Day. Mild language and sexual references. May be edited for content.
CHASING MAVERICKS (PG)
4.45pm Film4
Starring: Gerard Butler, Jonny Weston, Elisabeth Shue
Biopic, Drama, Sport
When young Jay Moriarity discovers that the mythic Mavericks surf break, one of the biggest waves on Earth, exists just miles from his Santa Cruz home, he enlists the help of local legend Frosty Hesson to train him to survive it. Surfing movie and the final film for director Curtis Hanson. Distressing scenes and one use of mild language.
LET'S DO IT AGAIN (U)
5pm Sony Movies Classic
Starring: Jane Wynam, Ray Milland, Aldo Ray
Musical, Comedy
In this 1953 musical remake of "The Awful Truth", Wyman is married to womanising composer Milland and sets out to give him some of his own medicine. Sparkling jazzy musical. Sexual references.
ROXANNE (PG)
6.50pm Sony Movies Classic
Starring: Steve Martin, Daryl Hannah
Comedy, romance
The large-nosed C.D. Bales is in love with the beautiful Roxanne; she falls for his personality but another man's looks. Delightfully funny Steve Martin penned comedy romance. Mild language and sexual references.
NIGHT AT THE MUSEUM: SECRET OF THE TOMB (PG)
7.05pm Film4
Starring: Ben Stiller, Owen Wilson, Robin Williams, Rebel Wilson, Dan Stevens, Ben Kingsley, Mickey Rooney, Dick Van Dyke, Steeve Coogan, Ricky Gervais
Comedy, Adventure, Fantasy
Larry spans the globe, uniting favorite and new characters while embarking on an epic quest to save the magic before it is gone forever. Final part of the successful franchise. Mild comic violence, mild threat.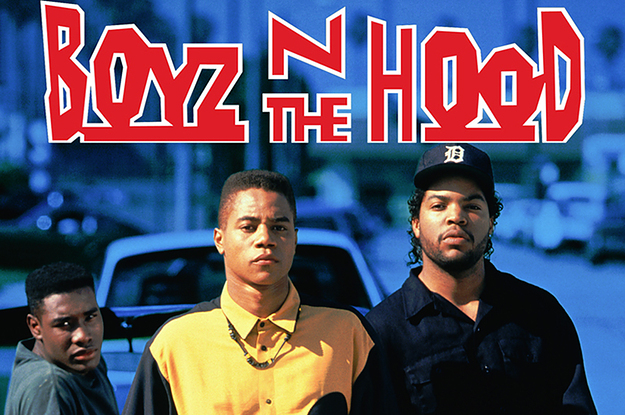 BOYZ N THE HOOD (15)
9pm Sony Movies
Starring: Ice Cube, Cuba Gooding Jr., Morris Chestnut, Laurence Fishburne
Drama, crime
Follows the lives of three young males living in the Crenshaw ghetto of Los Angeles, dissecting questions of race, relationships, violence, and future prospects. Outstanding social drama. strong language, bloody violence, sex references, drug references.
EYE IN THE SKY (15)
9pm More4
Starring: Helen Mirren, Aaron Paul, Alan Rickman
Drama, thriller, war
Col. Katherine Powell, a military officer in command of an operation to capture terrorists in Kenya, sees her mission escalate when a girl enters the kill zone triggering an international dispute over the implications of modern warfare. Gripping thriller and Alan Rickman's final film. Infrequent bloody moments, infrequent strong language.
WHAT A WAY TO GO! (U)
9pm Sony Movies Classic
Starring: Shirley Maclaine, Paul Newman, Robert Mitchum, Dean Martin, Gene Kelly, Robert Cummings, Dick Van Dyke
Comedy, Romance
A four-time widow discusses her four marriages, in which all of her husbands became incredibly rich and died prematurely because of their drive to be rich. Starry romantic comedy, 60s style. Very mild sex references.
PAUL (15)
9pm ITV2
Starring: Simon Pegg, Nick Frost, Seth Rogen, Jason Bateman, Sigourney Weaver
Science Fiction, Comedy, Adventure
Two English comic book geeks travelling across the U.S. encounter an alien outside Area 51. Entertaining comedy with the stars of Hot Fuzz. Strong language and sex references.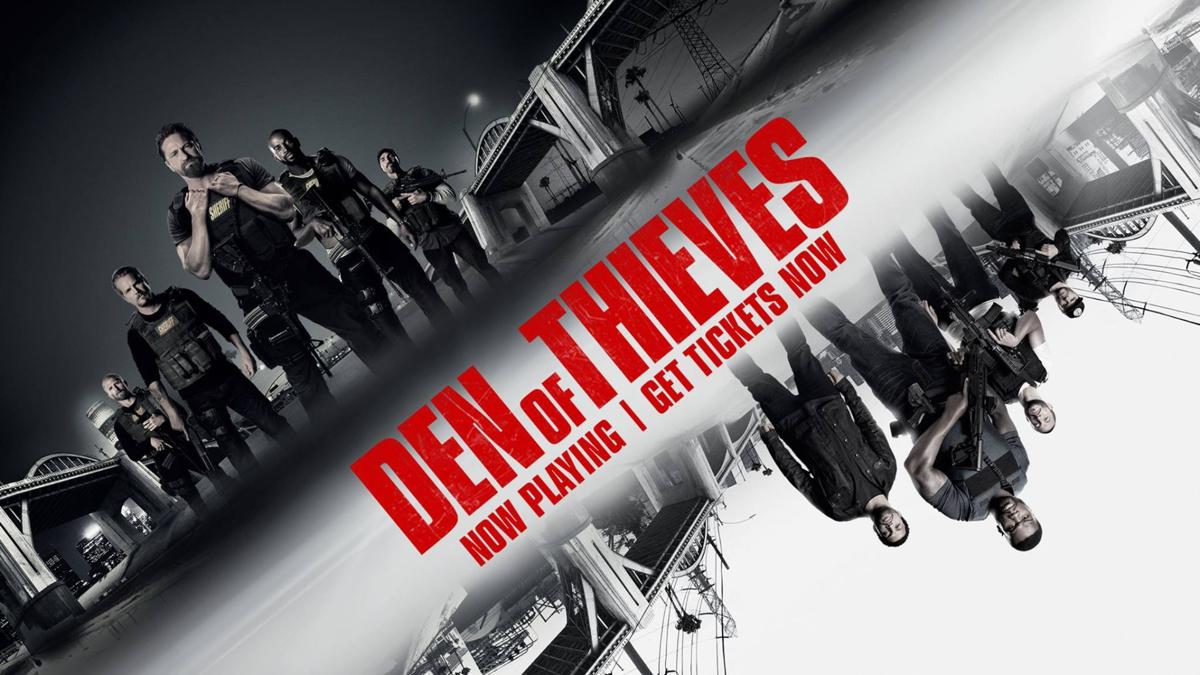 DEN OF THIEVES (15)
9pm Film4
Starring: Gerard Butler, Jordan Bridges
Action, crime, drama
An elite unit of the LA County Sheriff's Dept. and the state's most successful bank robbery crew clash as the outlaws plan a seemingly impossible heist on the Federal Reserve Bank. Tough crime drama. Strong language, violence, threat.
SUDDEN DEATH (15)
10pm ITV4
Starring: Jean-Claude Van Damme, Powers Boothe
Action, crime, thriller
A former fireman takes on a group of terrorists holding the Vice President and others hostage during the seventh game of the NHL Stanley Cup finals. Jean-Claude Van Damme best film. Die Hard at a hockey match. Strong violence, language.
HOLLOW MAN (18)
10.50pm Horror Channel
Starring: Elisabeth Shue, Kevin Bacon, Josh Brolin
Action, Horror, Sci-Fi
When the leader of a team of scientists volunteers to be the test subject for their experiment in human invisibility, he slowly unravels and turns against them, with horrific consequences. Reinvention of The Invisible Man from the director of Basic Instinct. Strong gory violence, language, sex, sexual reference and nudity.
THE WOMAN IN BLACK (15)
11.05pm 5*
Starring: Daniel Radcliffe, Ciarán Hinds, Janet McTeer
Thriller, Horror, Fantasy
A young solicitor travels to a remote village where he discovers the vengeful ghost of a scorned woman is terrorising the locals. Very creepy horror from Hammer. Strong horror, psychological threat.
GIRL, INTERRUPTED (15)
11.10pm Sony Movies
Starring: Winona Ryder, Angelina Jolie
Biopic, Drama
Based on writer Susanna Kaysen's account of her 18-month stay at a mental hospital in the late 1960s. Powerful drama with an Oscar-winning role for Angelina Jolie. Strong language, occasional horror and sexual references.
AWAKENINGS (15)
11.15pm Sony Movies Classic
Starring: Robert De Niro, Robin Williams
Biopic, Drama
The victims of an encephalitis epidemic many years ago have been catatonic ever since, but now a new drug offers the prospect of reviving them. Incredibly moving drama with two outstanding performances. Language and upsetting scenes.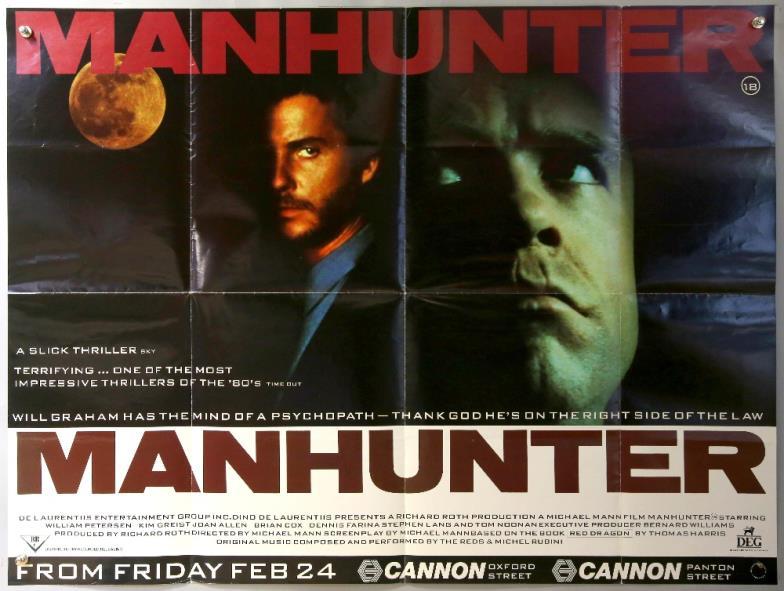 MANHUNTER (18)
12.10am ITV4
Starring: William Petersen, Kim Greist, Joan Allen, Brian Cox
Thriller, Horror, Crime
Former F.B.I. profiler Will Graham returns to service to pursue a deranged serial killer named "the Tooth Fairy" by the media. The first appearance from Hannibal Lector in Michael Mann's stylish thriller. Strong violence and language.
ROYAL FLASH (15)
1.30am Talking Pictures TV
Starring: Malcolm McDowell, Alan Bates, Oliver Reed
Adventure, comedy
Ne'er-do-well Captain Harry Flashman (Malcolm McDowell) is coerced by Otto Von Bismarck (Oliver Reed) into impersonating a Prince. Crazy historical comedy from the director of The Three Musketeers. Violence, mild language and sexual references.
UNA (15)
1.35am Film4
Starring: Rooney Mara, Ben Mendelsohn, Riz Ahmed
Drama
A woman confronts an older man, her former neighbour, to find out why he abandoned her after they had a sexual relationship. Powerful drama with the stunning Rooney Mara. Child sexual abuse theme, very strong language, strong sex, sex references.
A SINGLE MAN (12)
1.45am Sony Movies
Starring: Colin Firth, Julianne Moore, Matthew Goode, Nicholas Hoult
Drama
Fashion designer Tom Ford directs this beautiful looking, stylish drama with Colin Firth as an English professor struggling to cope after the death of his boyfriend. Suicide theme, moderate threat, drug references and nudity.
THE EAST (15)
1.50am Channel 4
Starring: Brit Marling, Alexander Skarsgard, Ellen Page
Adventure, Thriller
An operative for an elite private intelligence firm finds her priorities changing dramatically after she is tasked with infiltrating an anarchist group known for executing covert attacks upon major corporations. Cracking polished thriller. Violence, some disturbing images, sexual content and partial nudity.