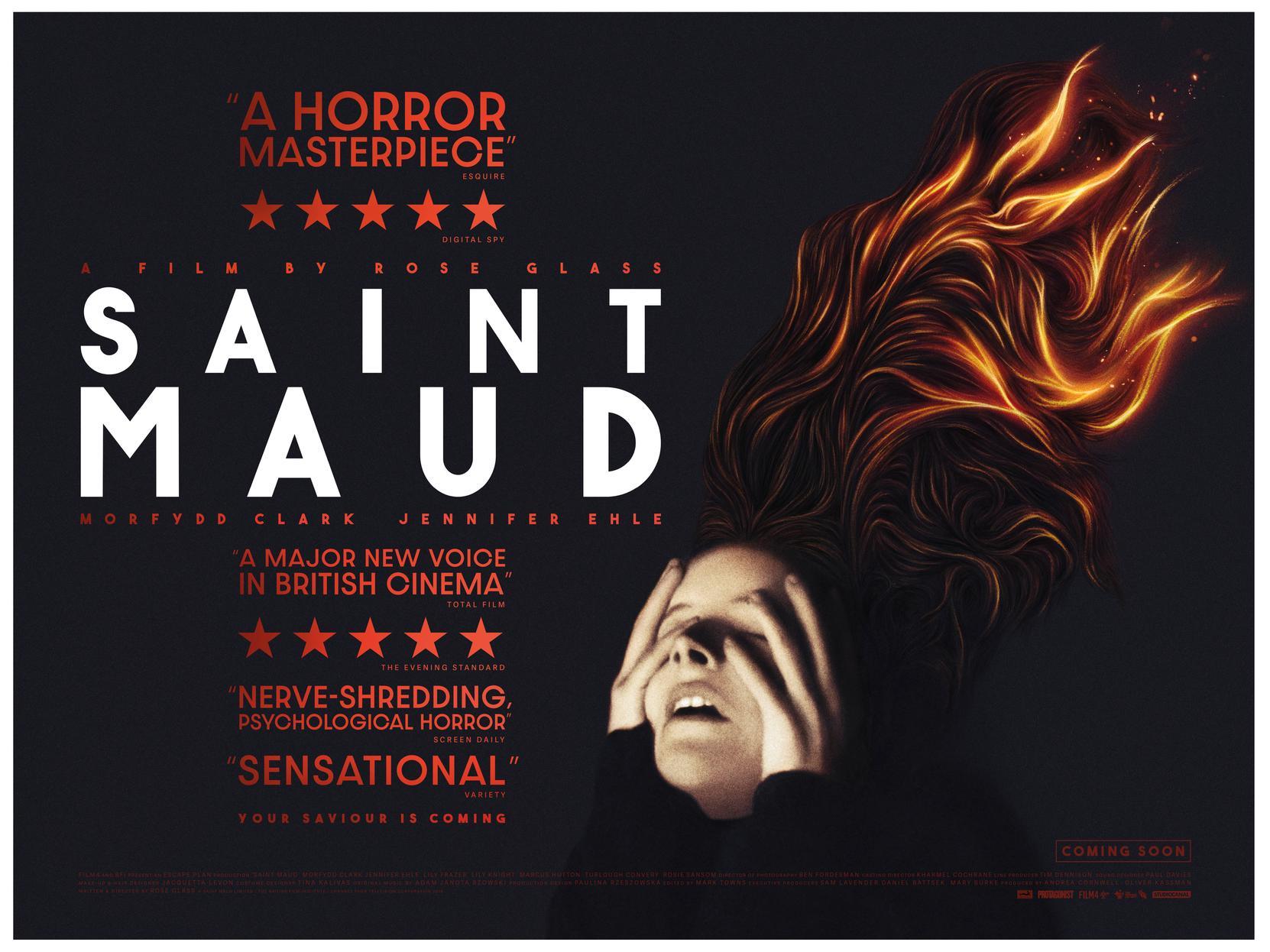 Director: Rose Glass
Starring: Morfydd Clark, Jennifer Ehle, Lily Knight, Lily Frazer, Turlough Convery, Rosie Sansom
Written by: Rose Glass
Running Time: 84 mins
Cert: 15
Release date: 9th October 2020
With the releases of big blockbuster movies seeming to have halted, it's time the smaller, independent films to take the limelight. One such film is the creepy psychological horror, Saint Maud, a tale of loneliness and obsession from a first-time director who shows so much promise. Had it been released alongside the big guys, it would probably be lost. Thankfully, it's out there for all to see and it is well worth the trip to the cinema.
Maud is a nurse, working for a private care company, who has placed her with Amanda, a former dancer dying of cancer. Maud has recently converted to Christianity, and she feels she has been placed on earth for a higher purpose. Working with her new patient, she finds that her challenge is to save the performer's soul, yet Amanda isn't ready to be saved. Caught up in her obsessive world, Maud slowly starts descending into a world where protecting her will come at any cost.
This is possibly one of the most assured debuts from a director I have seen. Rose Glass's eye for the visuals are impressive but also often brave. Using extreme close-ups, off-focus shots and angles that both amaze and confuse, Glass uses these tricks to heighten the unsettling feeling you get watching Maud's world play out. With a dark, gloomy palette and using the shadows to add an air of uncertainty, the film becomes more and more uncomfortable the longer it plays out.
Setting the film in an unnamed seaside town, the mix of neon with Maud's lonely and isolated world is a terrific contrast to Amanda's gothic home of reds and browns. Each set is perfectly defined. Maud's bedsit, a yellow-ish single room which she shares with a cockroach, feels almost claustrophobic, helping to build on the already creepy atmosphere.
Maud has a past that is never fully explained and yet, without having a complete understanding, you know this troubled young woman is desperate for either attention or love, turning to religion to help. Yet it is leading her down a road to madness, obsessively wanting to change Amanda's life. It's not until a humiliating moment at a party that Maud steps the mark and her loneliness becomes even more apparent.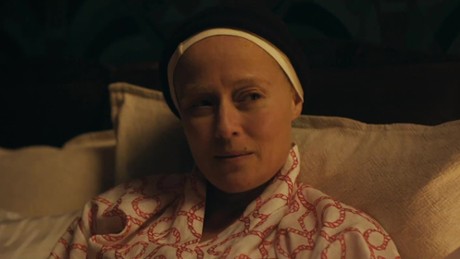 Glass never delivers shocks just for the sake of it. Each moment is played out so well that when something unexpected does happen, you jump out of your seat. Unlike other modern horrors, this isn't part of the quiet-quiet-bang brigade but works because you are immersed in the story and the characters. The ending is entirely satisfying, with a final act of obsessive behaviour from Maud to show her love for God.
The performances are excellent. Jennifer Ehle, she of Pride and Prejudice fame, is terrific as Amanda. Here is a woman who was revered as a dancer and choreographer, reduced to needing caring, who forms a relationship with Maud until she discovers just how much Maud is meddling in her affairs. Ehle has those eyes that speak far more than words could ever do. It's good to see her back in a role she can shine in.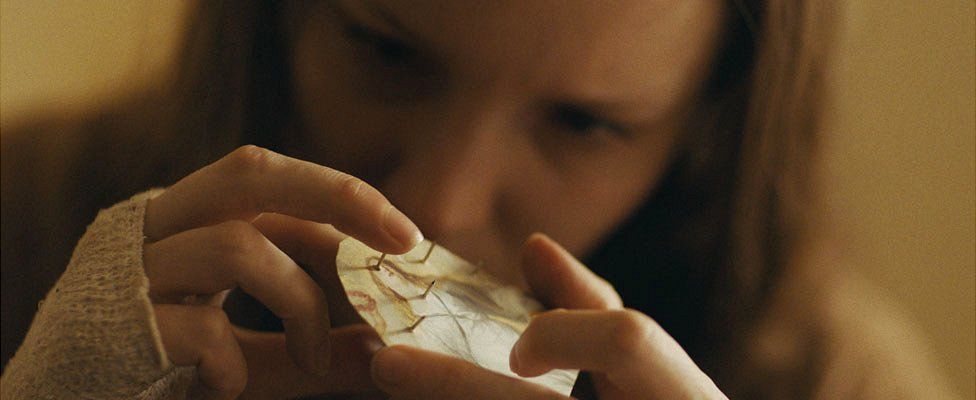 Yet the film belongs to Morfydd Clark as Maud. The young actress commands every scene, taking us on a journey of madness and obsession that, while often irrational, also makes you feel for her too. All she wants to do is look out for her patient and yet in a way that some people may find disturbing. Clark is magnificent, moving effortlessly from the normality of the character's life to the darker elements with ease. Vulnerable yet far from innocent, this is a star-making performance and a career worth watching in the future.
Saint Maud is a revelation. A genuinely horrific horror without resorting to blood, guts and gore. It's a film that will stay with you long after you have seen it, and I look forward to seeing what Rose Glass does next—highly recommended.
5/5