Morning! It's Good Friday and so that only means one thing: lots and lots of movies on TV. In fact, today also includes two big movies hitting the streaming services that you have to pay for. One is an Oscar-nominated drama, the other is a big, loud blockbuster that has been languishing around for almost a year, looking for a cinema to open in. Whatever you decide to watch, I hope you have a great Friday 2nd April.
Stay safe, look after yourself and Happy Easter!
HOME PREMIERES
GODZILLA VS KONG (12)
Starring: Alexander Skarsgård, Millie Bobby Brown, Rebecca Hall
Action, Sci-Fi, Thriller
The epic next chapter in the cinematic Monsterverse pits two of the greatest icons in motion picture history against one another – the fearsome Godzilla and the mighty Kong – with humanity caught in the balance. The two giant monster icons finally hit the screen together. Moderate fantasy violence, threat.
Available on all platforms to rent for £15.99
Starring: Steven Yeun, Yuh-jung Youn, Yeri Han
Drama
A Korean family starts a farm in 1980s Arkansas. Sweet-natured drama from South Korea with a host of Oscar-nominations. Rude gesture, suicide references. Subtitled.
Available on most streaming platforms to rent from £9.99
AMAZON PRIME
THE LEGO MOVIE 2 (U)
Starring: Chris Pratt, Elizabeth Banks, Alison Brie, Tiffany Haddish
Animated, Adventure, Comedy
It's been five years since everything was awesome and the citizens are facing a huge new threat: Lego Duplo invaders from outer space, wrecking everything faster than they can rebuild. Hilarious and inventive sequel to the 2014 original. Very mild fantasy violence, language.
GHOSTBUSTERS (PG)
Starring: Bill Murray, Dan Aykroyd, Sigourney Weaver, Harold Ramis, Rick Moranis
Comedy, Fantasy, Adventure
Three former parapsychology professors set up shop as a unique ghost removal service. The original 1984 classic still manages to be brilliant. Moderate sex references, language and some scary scenes.
NETFLIX
ARRIVAL (12)
Starring: Amy Adams, Jeremy Renner, Forest Whitaker
Sci-Fi, Drama
A linguist works with the military to communicate with alien lifeforms after twelve mysterious spacecraft appear around the world. Superb sci-fi drama with great performances. Infrequent strong language.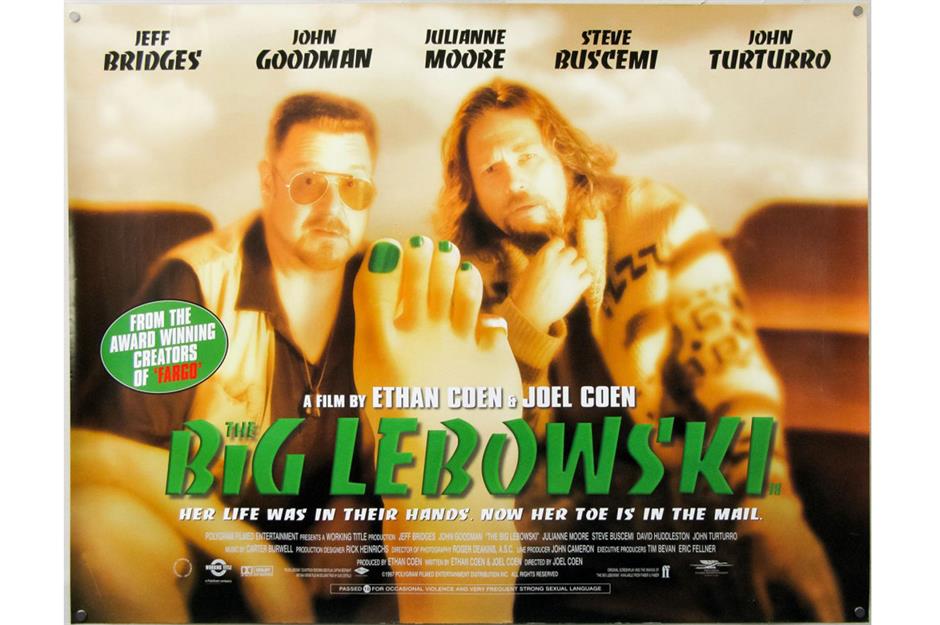 THE BIG LEBOWSKI (18)
Starring: Jeff Bridges, John Goodman, Julianne Moore, Steve Buscemi
Comedy, Crime, Sport
Jeff "The Dude" Lebowski, mistaken for a millionaire of the same name, seeks restitution for his ruined rug and enlists his bowling buddies to help get it. Cult classic comedy from The Coen Brothers. Strong language, drug content, sexuality and brief violence.
NOW TV
ANTEBELLUM (15)
Starring: Janelle Monae, Eric Lange, Jack Huston, Jena Malone, Gabourey Sidibe, Kiersey Clemons
Drama, Horror
Successful author Veronica Henley finds herself trapped in a horrifying reality and must uncover the mind-bending mystery before it's too late. Head-spinning horror from the team behind Get Out. Very strong language, strong violence, threat.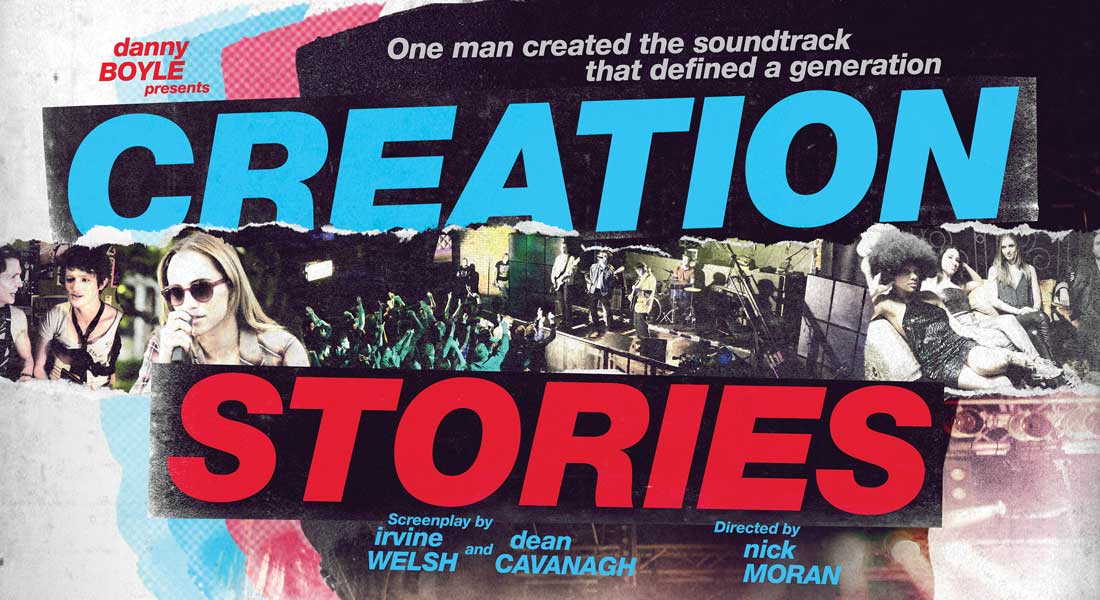 CREATION STORIES (15)
Starring: Ewen Bremner, Leo Flanagan, Richard Jobson
Biopic, Drama, Music
Creation Stories tells the unforgettable tale of infamous Creation Records label head Alan McGee; and of how one written-off young Glaswegian upstart rose to irrevocably change the face of British culture. Energetic biopic written by the creator of Trainspotting. Very strong language.
DISNEY+
THE GRAND BUDAPEST HOTEL (15)
Starring: Ralph Fiennes, F. Murray Abraham, Mathieu Amalric, Adrien Brody, Willem Dafoe, Jeff Goldblum, Harvey Keitel, Jude Law, Bill Murray, Edward Norton, Saoirse Ronan, Jason Schwartzman, Léa Seydoux, Tilda Swinton, Tom Wilkinson, Owen Wilson, Tony Revolori
Comedy, adventure, crime
A writer encounters the owner of an aging high-class hotel, who tells him of his early years serving as a lobby boy in the hotel's glorious years under an exceptional concierge. A wild and crazy farce from Wes Anderson. strong language, sex references, brief gory images.
THE CALL OF THE WILD (PG)
Starring: Harrison Ford, Karen Gillan, Dan Stevens
Drama, Adventure
A sledge dog struggles for survival in the wilds of the Yukon. Entertaining version of Jack London's novel, if you can overlook the CGI dog. Mild violence, threat.
MOVIES ON TERRESTRIAL TV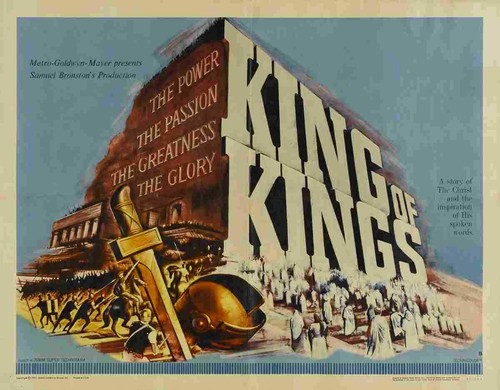 KING OF KINGS (U)
2pm BBC2
Starring: Jeffrey Hunter, Orson Welles, Siobhan McKenna, Robert Ryan
Biopic, Drama, Epic
The temporary physical life of the Biblical Savior, Jesus Christ. Epic retelling of the Bible stories directed by Nicholas Ray, the director of Rebel Without A Cause.
THE HAPPIEST DAYS OF YOUR LIFE (U)
2.45pm Talking Pictures TV
Starring: Alastair Sims, Margaret Rutherford, John Turnbull, Richard Wattis
Comedy
Chaos ensues for staff and students alike when an all-boys and an all-girls school are amalgamated into one. Wonderfully witty British comedy. Black and white.
HARRY POTTER AND THE PHILOSOPHER'S STONE (PG)
2.55pm ITV1
Starring: Daniel Radcliffe, Rupert Grint, Emma Watson, Richard Harris, Alan Rickman, Maggie Smith
Fantasy, Adventure, Family
An orphaned boy enrols in a school of wizardry, where he learns the truth about himself, his family and the terrible evil that haunts the magical world. The first of the hugely successful series. Mild scary scenes, violence and language.
THE CORE (12)
3.10pm Film4
Starring: Hilary Swank, Aaron Eckhart, Tcheky Karyo, Stanley Tucci
Science Fiction, Action, Fantasy
The only way to save Earth from catastrophe is to drill down to the core and set it spinning again. A good cast in a silly sci-fi disaster movie. One use of strong language and frequent moderate threat.
TREMORS (12)
4pm Horror Channel
Starring: Kevin Bacon, Fred Ward
Science Fiction, Horror, Comedy
Natives of a small isolated town defend themselves against strange underground creatures which are killing them one by one. Extremely entertaining monster movie. Moderate threat, gore, infrequent strong language.
KELLY'S HEROES (PG)
5pm ITV4
Starring: Clint Eastwood, Telly Savalas, Don Rickles, Carroll O'Connor, Donald Sutherland
War, Adventure, Comedy
A group of U.S. soldiers sneaks across enemy lines to get their hands on a secret stash of Nazi treasure. Classic war adventure. Mild language and violence.
THE SOUND OF MUSIC (U)
5.45pm BBC1
Starring: Julie Andrews, Christopher Plummer
Musical, drama
A woman leaves an Austrian convent to become a governess to the children of a Naval officer widower. Classic Oscar-winning musical with Julie Andrews and the late, great Christopher Plummer.
HARRY POTTER AND THE CHAMBER OF SECRETS (PG)
5.55pm ITV2
Starring: Daniel Radcliffe, Rupert Grint, Emma Watson, Richard Harris, Alan Rickman, Maggie Smith
Fantasy, Adventure, Family
An ancient prophecy seems to be coming true when a mysterious presence begins stalking the corridors of a school of magic and leaving its victims paralyzed. The second film in the wizarding series. Mild fantasy violence and scary moments.
SIGNS (12)
7.55pm Sony Movies
Starring: Mel Gibson, Joaquin Phoenix, Rory Culkin, Cherry Jones
Sci-Fi, Drama
A family living on a farm finds mysterious crop circles in their fields which suggests something more frightening to come. Another bizarre drama from the director of The Sixth Sense. Moderate menace and violence.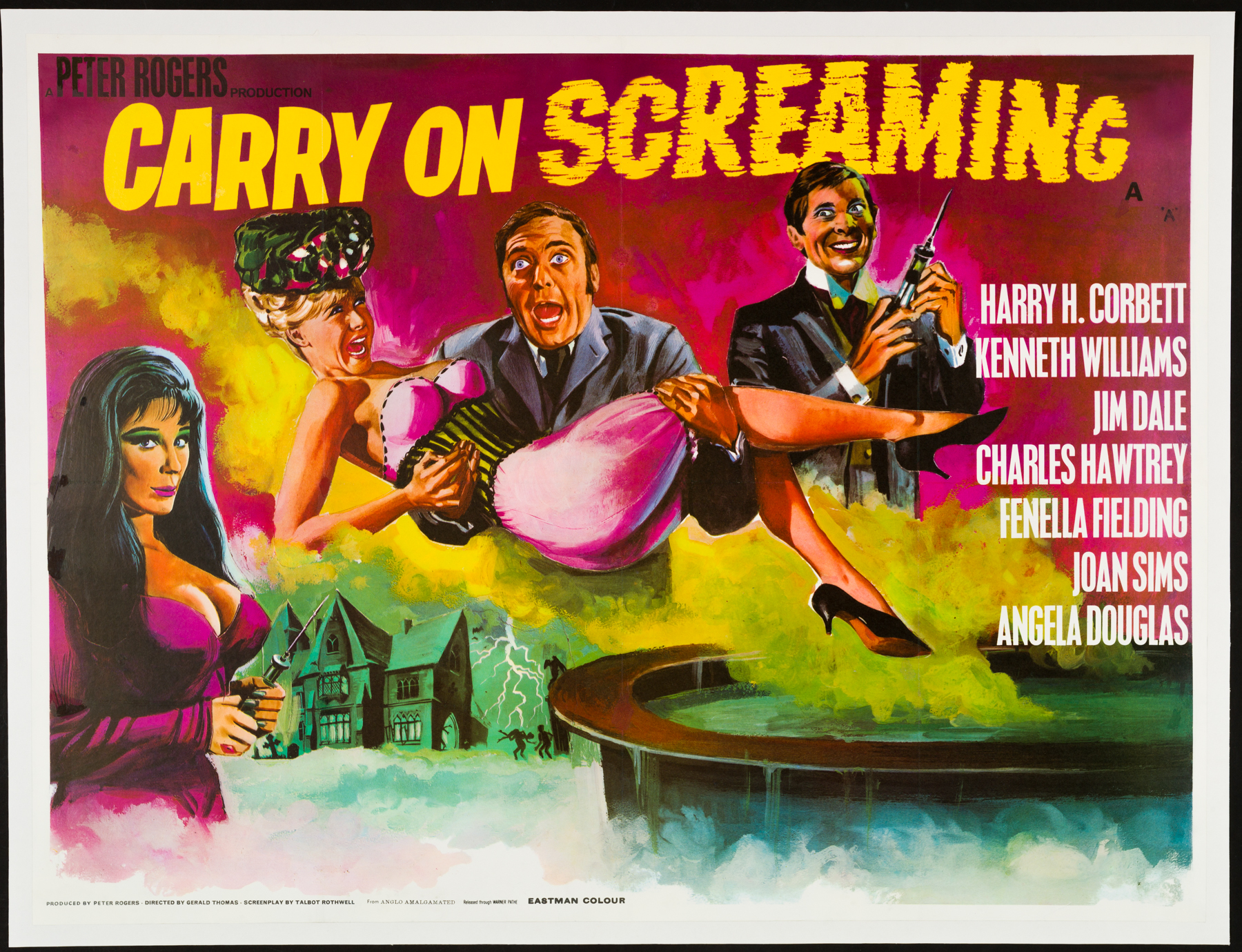 CARRY ON SCREAMING! (PG)
8pm ITV3
Starring: Harry H. Corbett, Kenneth Williams, Charles Hawtrey, Fenella Fielding, Joan Sims, Jim Dale
Comedy, Horror
The sinister Dr Watt has an evil scheme going. He's kidnapping beautiful young women and turning them into mannequins to sell to local stores. One of the best of the successful Carry On series. Mild innuendo and fantasy horror.
THE A-TEAM (12)
8.05pm ITV4
Starring: Liam Neeson, Bradley Cooper, Sharlto Copley, Quinton 'Rampage' Jackson
Action, Adventure, Thriller
A group of Iraq War veterans look to clear their name with the U.S. Military, who suspect the four men of committing a crime for which they were framed. Big screen reboot of the popular 80s action TV show. One use of strong language and moderate violence.
X-MEN: DAYS OF FUTURE PAST (12)
9pm E4
Starring: Patrick Stewart, Ian McKellen, Hugh Jackman, Michael Fassbender, James McAvoy
Science Fiction, Fantasy, Action
The X-Men send Wolverine to the past in a desperate effort to change history and prevent an event that results in doom for both humans and mutants. Inventive edition to the X-Men franchise. Moderate fantasy violence, infrequent strong language.
UNBREAKABLE (12)
9pm Sony Movies
Starring: Bruce Willis, Samuel L. Jackson, Robin Wright
Drama, Sci-Fi, Mystery
A man learns something extraordinary about himself after a devastating accident. Superb mystery from the director of The Sixth Sense. Mature thematic elements including some disturbing violent content, and for a crude sexual reference.
THE ODESSA FILE (PG)
9pm Sony Movies Classic
Starring: Jon Voight, Maximilian Schell
Drama, Thriller
Following the suicide of an elderly Jewish man, a journalist in possession of the man's diary investigates the alleged sighting of a former S.S. Captain, who commanded a concentration camp during World War II. Tense thriller from the writer of The Day of the Jackal. Violence and nudity.
BRIDESMAIDS (15)
9pm ITV2
Starring: Kristen Wiig, Maya Rudolph, Rose Byrne, Melissa McCarthy
Comedy
Competition between the maid of honour and a bridesmaid, over who is the bride's best friend, threatens to upend the life of an out-of-work pastry chef. Hilarious gross-out comedy with heart. Very strong language, strong sex references and crude humour.
THE BODYGUARD (15)
9pm 5*
Starring: Kevin Costner, Whitney Houston
Thriller, Drama, Romance, Music
A former Secret Service agent takes on the job of bodyguard to an R&B singer, whose lifestyle is most unlike a President's. Popular romantic thriller with a film debut from Whitney Houston. Violence, strong language and sex references.
TOWER BLOCK (15)
9pm Horror Channel
Starring: Sheridan Smith, Jack O'Connell, Ralph Brown, Russell Tovey
Thriller
Several months after witnessing a murder, residents of Tower Block 31 find themselves being picked off by a sniper, pitting those lucky enough to be alive into a battle for survival. Tense low-budget thriller. Strong bloody violence and very strong language.
9pm Talking Pictures TV
Starring: Katharine Ross, Sam Elliott, Roger Daltrey, Charles Gray
Horror
An American couple in England stumble upon a rambling mansion where a number of powerful individuals have been summoned by its patriarch regarding the home's legacy. Chilling British horror. Strong violence, threat.
COLETTE (15)
10pm BBC2
Starring: Keira Knightley, Eleanor Tomlinson, Dominic West
Biopic, drama
Colette is pushed by her husband to write novels under his name. Upon their success, she fights to make her talents known, challenging gender norms. Glorious drama with a superb performance from Keira Knightley. Sexual scenes, nudity.
OVERLORD (18)
10.45pm Film4
Starring: Jovan Adepo, Wyatt Russell, Bokeem Woodbine
War, Horror, Drama
A small group of American soldiers find horror behind enemy lines on the eve of D-Day. An imaginative yet horrific twist on the war drama. Strong bloody violence, disturbing images, language, and brief sexual content.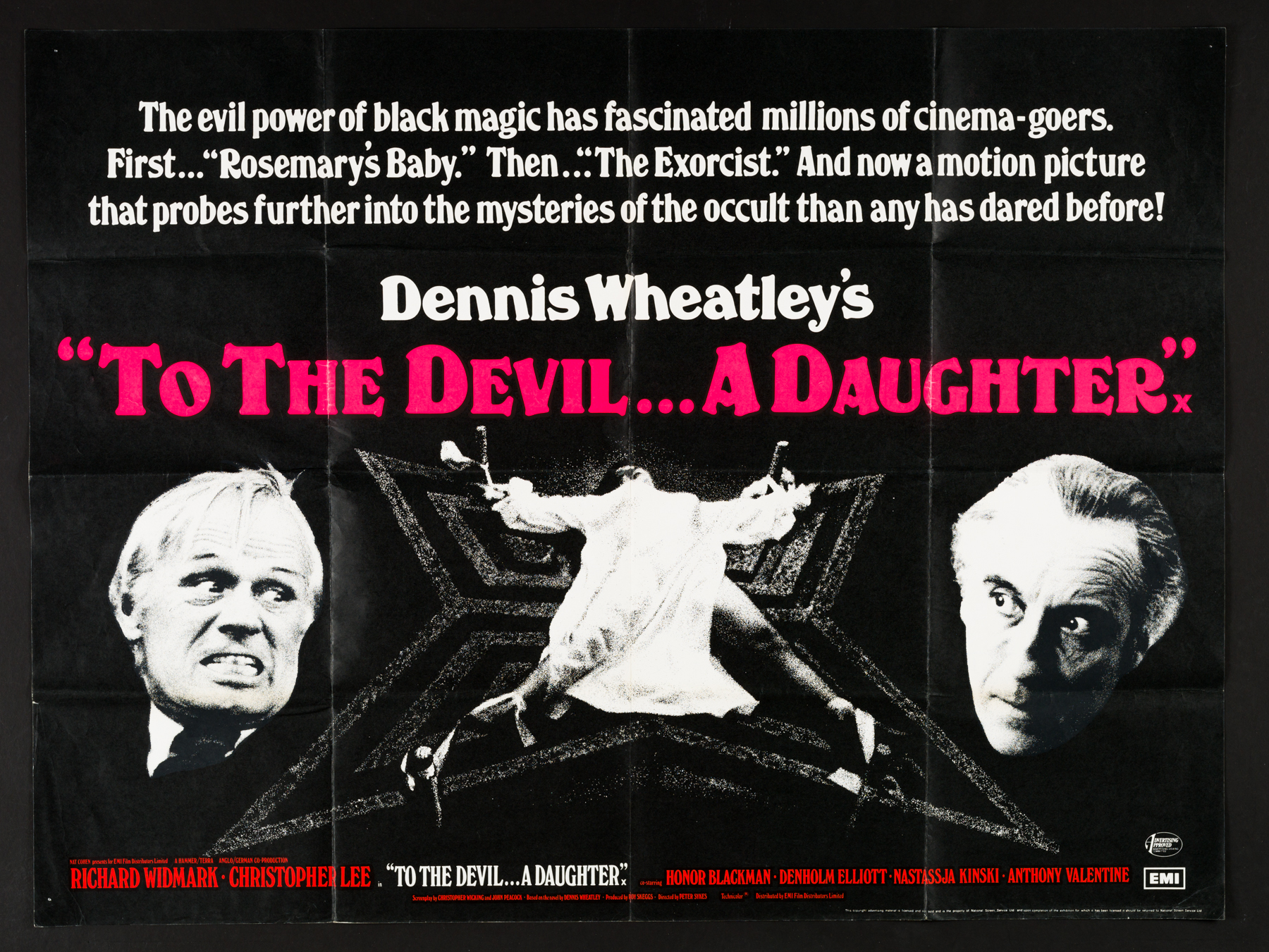 TO THE DEVIL A DAUGHTER (18)
11.05pm Talking Pictures TV
Starring: Richard Widmark, Christopher Lee, Nastassja Kinski
Horror
An American occult novelist battles to save the soul of a young girl from a group of Satanists, led by an excommunicated priest, who plan on using her as the representative of the Devil on Earth. Creepy Hammer horror. Strong sex and bloody violence.
THE CRAFT (15)
11.45pm 5*
Starring: Neve Campbell, Rachel True, Robin Tunney, Fairuza Balk
Fantasy, Horror, Drama
A newcomer to a Catholic prep high school falls in with a trio of outcast teenage girls who practice witchcraft, and they all soon conjure up various spells and curses against those who anger them. Enjoyable teen horror. Terror and violence, and language.
THE DANISH GIRL (15)
12.10am ITV3
Starring: Eddie Redmayne, Alicia Vikander, Amber Heard, Ben Whishaw
Drama, Biopic, Romance
A fictitious love story loosely inspired by the lives of Danish artists Lili Elbe and Gerda Wegener. Lili and Gerda's marriage and work evolve as they navigate Lili's ground-breaking journey as a transgender pioneer. Lovely looking drama with great leads. Sexualised scenes and nudity.