Morning! Before I start, I can guarantee there are no hidden jokes in these picks. All of the films on show are worth watching. Two premieres on Amazon Prime today. One an outstanding documentary, the other a shocking drama. Both excellent.
Stay safe, look after yourself and Happy April Fool's Day!
AMAZON PRIME
THE DISSIDENT (12)
Starring: Omar Abdulaziz, Hatice Cengiz, Fahrettin Altun, John O. Brennan
Documentary
When Washington Post journalist Jamal Khashoggi disappears in Istanbul, his fiancée and dissidents around the world piece together the clues to a murder and expose a global cover up. Shocking and powerful and highly recommended. Intense scenes and descriptions of violence.
THE MAURITANIAN (15)
Starring: Jodie Foster, Tahar Rahim, Shailene Woodley, Benedict Cumberbatch
Drama, Thriller
Mohamedou Ould Slahi fights for freedom after being detained and imprisoned without charge by the U.S. Government for years. Powerful drama from the director of The Last King of Scotland. Sexual violence, strong threat, violence, language.
NETFLIX
THEY LIVE (18)
Starring: Roddy Piper, Meg Foster, Keith David, Peter Jason
Sci-Fi, Action, Horror
They influence our decisions without us knowing it. They numb our senses without us feeling it. They control our lives without us realizing it. They live. Cult favourite from director John Carpenter. Strong violence, language.
LOVE STORY (PG)
Starring: Ryan O'Neal, Ali McGraw, John Marley, Ray Milland
Drama, Romance
A boy and a girl from different backgrounds fall in love regardless of their upbringing – and then tragedy strikes. Hugely successful tear jerker from 1970. Mild language.
NOW TV
THE WRESTLER (15)
Starring: Mickey Rourke, Marisa Tomei,Mark Margolis, Evan Rachel Wood
Drama, Sports
A faded professional wrestler must retire, but finds his quest for a new life outside the ring a dispiriting struggle. An outstanding performance from Mickey Rourke from the director of Black Swan. Strong bloody wrestling violence, strong language, sex & drug use.
Starring: Michael Keaton, B.J. Novak, Nick Offerman, Laura Dern, Linda Cardellini, Patrick Wilson
Biopic, Drama
The story of Ray Kroc, a salesman who turned two brothers' innovative fast food eatery, McDonald's, into the biggest restaurant business in the world, with a combination of ambition, persistence, and ruthlessness. Fascinating insight to the history of one of the world's biggest companies. Infrequent strong language.
DISNEY+
STAKEOUT (15)
Starring: Richard Dreyfuss, Emilio Estervez, Madeline Stowe, Aiden Quinn, Forest Whittaker
Action, Comedy, Thriller
Two detectives observe an escaped convict's ex-girlfriend, but complications set in when one of them falls for her. Highly enjoyable buddy cop comedy. Moderate violence, strong language and sexual references.
BACHELOR PARTY (18)
Starring: Tom Hanks, Adrian Zmed, William Tepper, Tawney Kitaen
Comedy
A soon-to-be-married man's friends throw him the ultimate bachelor party. Raucous adult comedy and an early role for Tom Hanks. Strong sex references, drug references, language, nudity.
MOVIES ON TERRESTRIAL TV
2.20pm Film4
Starring: Diane Keaton, Sam Shepard, Sam Wanamaker, Harold Ramis, Pat Hingle, James Spader
Comedy, Romance
The life of super-yuppie J.C. is thrown into turmoil when she inherits a baby from a distant relative. 80s comedy with Diane Keaton on fine form. Very mild language, sexual references.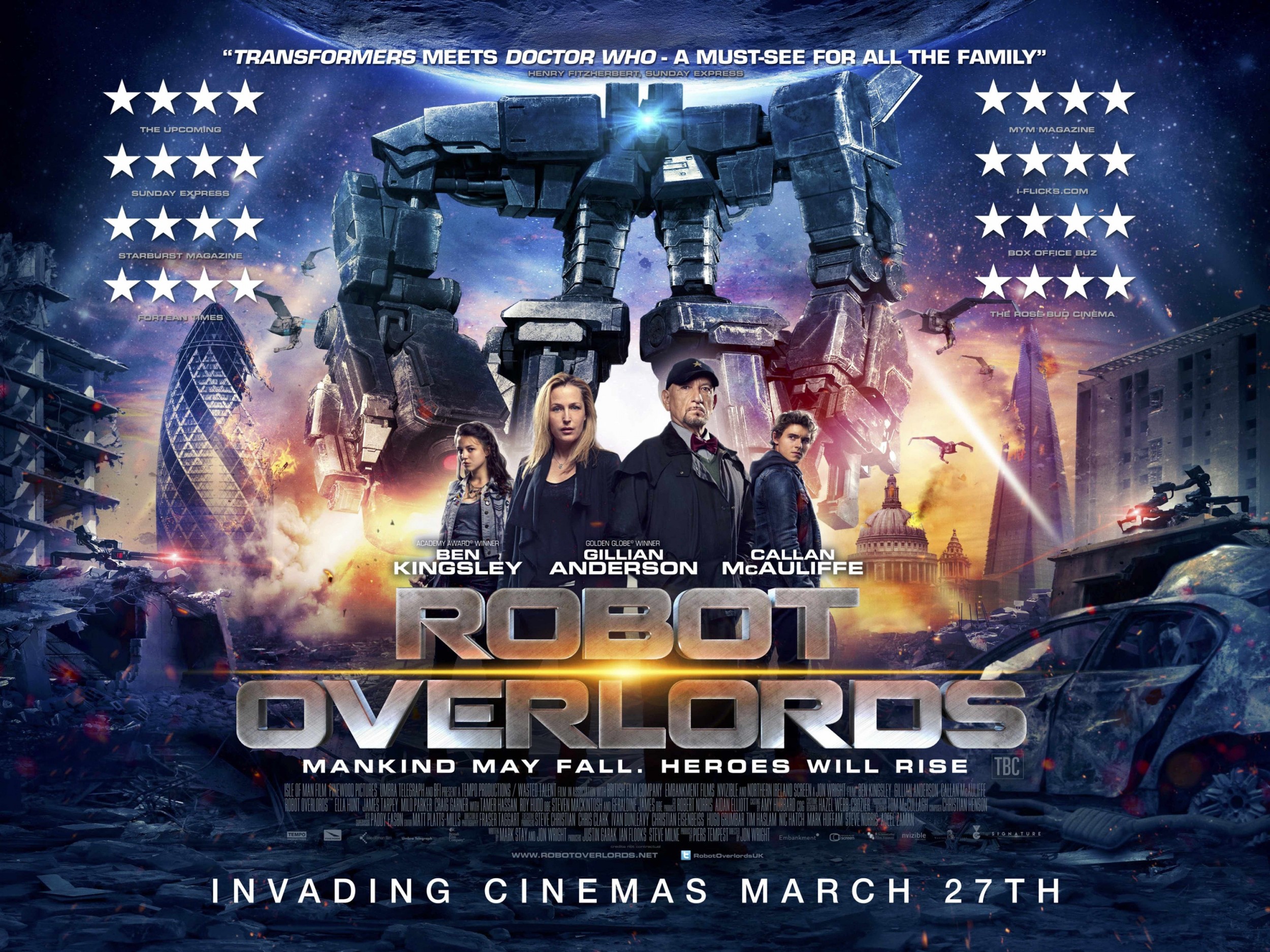 ROBOT OVERLORDS (12)
4pm Horror Channel
Starring: Gillian Anderson, Ben Kingsley, Callan McAuliffe
Action, Adventure, Sci-Fi
Earth has been conquered by robots from a distant galaxy. Survivors are confined to their houses and must wear electronic implants, risking incineration by robot sentries if they venture outside. Entertaining sci-fi adventure. Moderate threat, sex references.
DEEP IMPACT (12)
Starring: Robert Duvall, Elijah Wood, Vanessa Redgrave
4.30pm Film4
Action, Drama, Romance
A comet is discovered to be on a collision course with Earth. As doomsday nears, the human race prepares for the worst. One of two meteor disaster movies out in the same year. This was less painful. Intense disaster related elements and brief language.
KRULL (PG)
4.35pm Sony Movies
Starring: Ken Marshall, Lysette Anthony, Freddie Jones
Fantasy, adventure, action
A prince and a fellowship of companions set out to rescue his bride from a fortress of alien invaders who have arrived on their home planet. Fantasy with a touch of sci-fi from the director of Bullitt. Violence and peril.
HANOVER STREET (PG)
4.40pm Sony Movies Classic
Starring: Harrison Ford, Lesley-Anne Down, Christopher Plummer
Drama, war, romance
Margaret is a nurse in England during WW2, and married to a secret agent. Things get complicated when she falls for David, an American pilot. War-time romance. Mild violence and sexual content.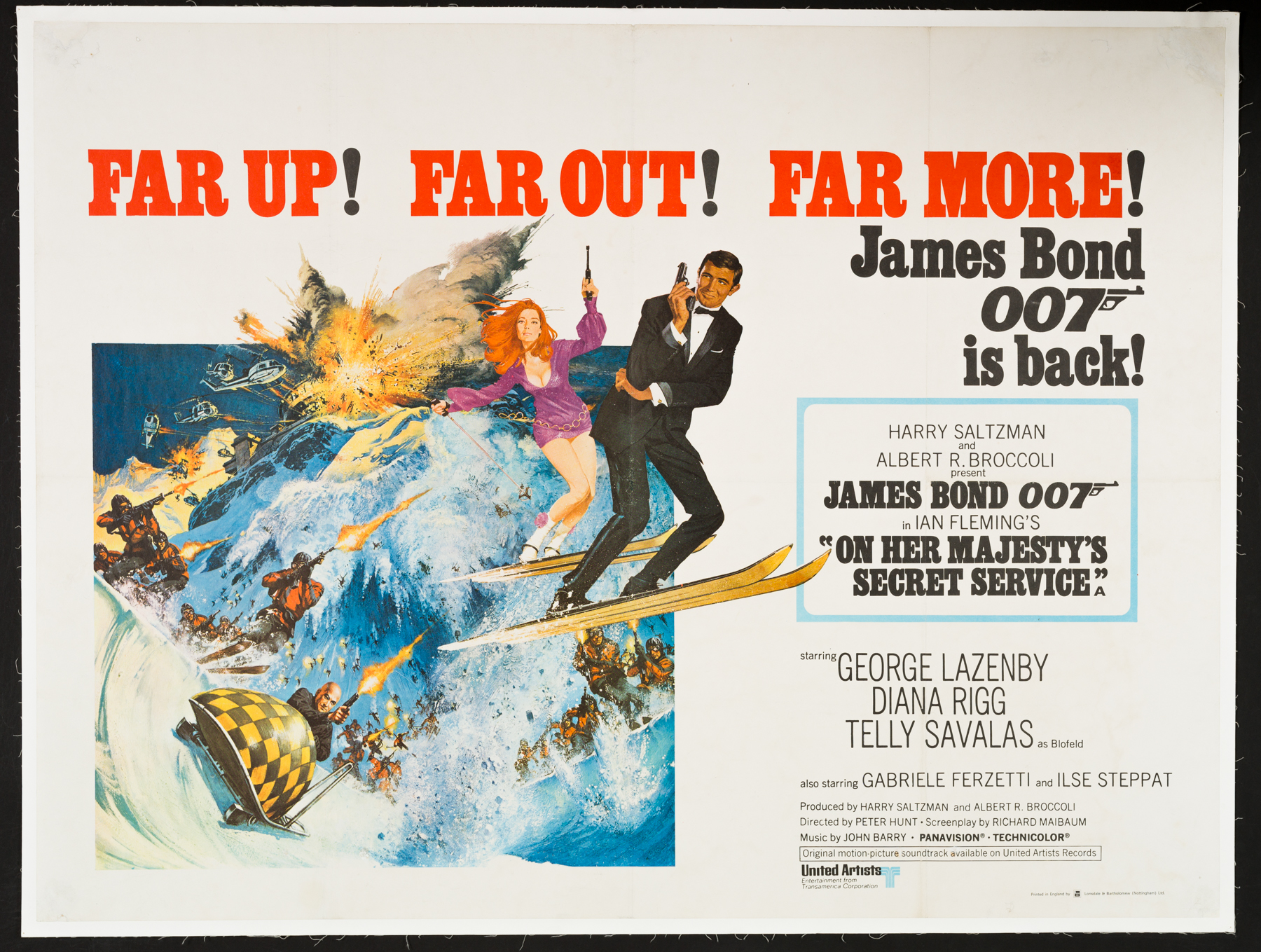 ON HER MAJESTY'S SECRET SERVICE (PG)
4.55pm ITV4
Starring: George Lazenby, Diana Rigg, Telly Savalas
Action, adventure, thriller
James Bond woos a mob boss' daughter and goes undercover to uncover the true reason for Ernst Stavro Blofeld's allergy research in the Swiss Alps involving beautiful women from around the world. George Lazenby's only outing as Bond. Moderate action violence and mild innuendo.
6.50pm Sony Movies Classic
Starring: Burt Lancaster, Patrick O'Neal, Jean-Pierre Aumont, Peter Falk
War, Comedy, Drama
During the Battle of the Bulge, an anachronistic count shelters a ragtag squad of Americans in his remote 10th Century castle hoping a battle there against the advancing Germans will not lead to its destruction and all the heritage within. Unusual, surreal take on the war drama. Moderate sex references and violence.
THE THIRD MAN (PG)
9pm BBC Four
Starring: Joseph Cotton, Orson Welles, Valli, Trevor Howard
Film-noir, Thriller
Pulp novelist Holly Martins travels to shadowy, postwar Vienna, only to find himself investigating the mysterious death of an old friend, Harry Lime. Classic British thriller from acclaimed director Carol Reed. Mild threat.
THE NICE GUYS (15)
9pm Film4
Starring: Russell Crowe, Ryan Gosling
Comedy, drama, thriller
Hugely underrated comedy thriller set in Los Angeles in 1977, in which a private investigator and an unlicensed enforcer uncover a conspiracy when they team up to trace a missing young woman. Crowe and Gosling are terrific. From the man who gave us Iron Man 3. Strong violence, sex references, strong language.
WHO DARES WINS (15)
9pm Talking Pictures TV
Starring: Lewis Collins, Judy Davis, Richard Widmark, Edward Woodward, Robert Webber
Action, Drama
It's suspected that a peace/anti-nuke organization in UK has some extremists willing to use terrorism. The action will probably be against an embassy in London. The SAS/Special Air Service try to get the organization infiltrated. British action thriller with the star of The Professionals. Strong violence and language.
BRIGHTON ROCK (15)
10.40pm BBC Four
Starring: Sam Reilly, Andrea Riseborough, Helen Mirren, John Hurt
Thriller, Drama
Charts the headlong fall of Pinkie, a razor-wielding disadvantaged teenager with a religious death wish. Impressive remake of the classic Graham Greene novel. Strong language, twice very strong, and strong violence.
THE ACCOUNTANT (15)
10.45pm BBC1
Starring: Ben Affleck, Anna Kendrick, J.K. Simmons, Jon Bernthal, John Lithgow
Action, Thriller
As a math savant uncooks the books for a new client, the Treasury Department closes in on his activities, and the body count starts to rise. Decent thriller with a clever twist. Strong language, violence.
FOUR LIONS (15)
11.15pm Film4
Starring: Riz Ahmed, Benedict Cumberbatch, Kayvan Novak, Julia Davies
Comedy
Four incompetent British terrorists set out to train for and commit an act of terror. Hilarious satire from the creator of Brass Eye. Strong language and sex references.