Morning! Once again we are being hit by a cold front from the North. It's frosty city out there! Best stay inside and watch a movie. There's one or two gems today but as it's a week day, the companies feel no one wants to watch a movie. Are you kidding? Ah well! You do have the chance to watch celebrities trying to guess whose house it is.
Stay safe, look after yourself and Happy Wednesday!
AMAZON PRIME
THE CONTENDER (15)
Starring: Gary Oldman, Joan Allen, Jeff Bridges, Christian Slater
Drama, Thriller
Senator Laine Hanson is a contender for U.S. Vice President, but information and disinformation about her past surfaces that threatens to derail her confirmation. Gripping political thriller with a terrific cast. Strong sexual content and language.
THE 'BURBS (12)
Starring: Tom Hanks, Carrie Fisher, Bruce Dern
Comedy, drama, mystery
An overstressed suburbanite and his neighbours are convinced that the new family on the block are part of a murderous Satanic cult. Forgotten gem from the director of Gremlins. Moderate violence and language.
NETFLIX
FEAR AND LOATHING IN LAS VEGAS (18)
Starring: Johnny Depp, Benicio Del Toro, Tobey Maguire
Drama, Comedy
An oddball journalist and his psychopathic lawyer travel to Las Vegas for a series of psychedelic escapades. The bizarre and weird drug trip from Terry Gilliam. Frequent drug use, strong language and sex references.
THE GAME (15)
Starring: Michael Douglas, Sean Penn, Deborah Kara Unger, James Rebhorn
Drama, Thriller
After a wealthy banker is given an opportunity to participate in a mysterious game, his life is turned upside down when he becomes unable to distinguish between the game and reality. Language, violence and sexuality.
NOW TV
THE EXORCIST (18)
Starring: Ellen Burstyn, Linda Blair, Max Von Sydow, Lee J.Cobb, Jason Miller
Horror
When a 12-year-old girl is possessed by a mysterious entity, her mother seeks the help of two priests to save her. The infamous horror film that still has a powerful and unsettling punch. Very strong language, strong threat and supernatural horror. Some scenes may be offensive and too intense.
TOOTH FAIRY (PG)
Starring: Dwayne Johnson, Julie Andrews, Billy Crystal, Ashley Judd, Stephen Merchant
Comedy
A bad deed on the part of a tough minor-league hockey player results in an unusual sentence: He must serve one week as a real-life tooth fairy. Delightful family comedy with an impressive cast. Mild language, some rude humour and sports action.
DISNEY+
CAN YOU EVER FORGIVE ME? (15)
Starring: Melissa McCarthy, Richard E. Grant, Dolly Wells, Ben Falcone, Gregory Korostishevsky, Jane Curtin
Biopic, Comedy, Drama
When Lee Israel falls out of step with current tastes, she turns her art form to deception. A wonderful partnership of Melissa McCarthy and Richard E. Grant make this brilliant film worth watching. Very strong language, drug misuse.
STOKER (18)
Starring: Mia Wasikowska, Matthew Goode, Nicole Kidman
Drama, Thriller
After India's father dies, her Uncle Charlie, whom she never knew existed, comes to live with her and her unstable mother. She comes to suspect this mysterious, charming man has ulterior motives and becomes increasingly infatuated with him. A shocking thriller from the director of Oldboy. Strong sex, violence and sexualised violence.
MOVIES ON TERRESTRIAL TV
YOUNG SHERLOCK HOLMES (PG)
11am Film4
Starring: Nicholas Rowe, Alan Cox, Sophie Ward, Anthony Higgins
Adventure, fantasy, mystery
When assorted people start having inexplicable delusions that lead to their deaths, a teenage Sherlock Holmes (Nicholas Rowe) decides to investigate. Inventive twist to the Sherlock Holmes stories. Frequent mild violence and some mild horror.
3:10 TO YUMA
1pm Sony Movies Action
Starring: Glenn Ford, Van Heflin
Western, drama, thriller
Broke small-time rancher Dan Evans is hired by the stagecoach line to put big-time captured outlaw leader Ben Wade on the 3:10 train to Yuma but Wade's gang tries to free him. Cracking classic western. Moderate violence. Black and white.
STUART LITTLE 2 (U)
1.55pm Channel 4
Starring: Michael J. Fox, Geena Davis, Hugh Laurie
Animated, Adventure, Comedy
Stuart and Snowbell set out across town to rescue a friend. The return of the cute little mouse in this charming sequel.
THE WAY WE WERE (PG)
2.35pm Sony Movies Classic
Starring: Barbra Streisand, Robert Redford, Bradford Dillman, Lois Chiles
Drama, Romance
Two disparate people have a wonderful romance, but their political views and convictions drive them apart. A much deeper romantic drama with two charismatic leads. Mild language.
REAP THE WILD WIND (PG)
2.55pm Sony Movies Action
Starring: John Wayne, Susan Hayward, Raymond Massey, Robert Preston, Ray Milland, Paulette Goddard
Action, Adventure, Drama
Florida ship salvager, Loxi, falls for Jack, captain of a ship wrecked on the Key West shore. However, their romance is complicated by the arrival of another suitor, and eventually leads to tragedy. Classic adventure from Cecil B. DeMille. Mild violence.
VICE VERSA (PG)pm Sony Movies
Starring: Judge Reinhold, Fred Savage
Comedy, fantasy, family
During an argument, a divorced executive and his 11-year-old son casually touch a magical Tibetan skull, releasing a mysterious power that transfers the father's mind to the body of the son and vice versa. Their problems have just begun. Fun body-swap comedy. Mild language.
BABY BOOM (PG)
4.45pm Film4
Starring: Diane Keaton, Sam Shepard, Sam Wanamaker, Harold Ramis, Pat Hingle, James Spader
Comedy, Romance
The life of super-yuppie J.C. is thrown into turmoil when she inherits a baby from a distant relative. 80s comedy with Diane Keaton on fine form. Very mild language, sexual references.
HANOVER STREET (PG)
5pm Sony Movies Classic
Starring: Harrison Ford, Lesley-Anne Down, Christopher Plummer
Drama, war, romance
Margaret is a nurse in England during WW2, and married to a secret agent. Things get complicated when she falls for David, an American pilot. War-time romance. Mild violence and sexual content.
THE KARATE KID PART II (PG)
6.45pm Sony Movies
Starring: Ralph Macchio, Noriyuki 'Pat' Morita
Action, Drama, Romance
Daniel accompanies his mentor, Mr. Miyagi, to Miyagi's childhood home in Okinawa. Miyagi visits his dying father and confronts his old rival, while Daniel falls in love and inadvertently makes a new rival of his own. A reasonably decent sequel to the 1985 hit. Violence.
MACKENNA'S GOLD (15)
9pm Sony Movies Classic
Western, Adventure
A bandit kidnaps a Marshal who has seen a map showing a gold vein on Indian lands, but other groups are looking for it too, while the Apache try to keep the secret location undisturbed. Tough western action with a good cast. Violence, mild language and sexual content.
SURROGATES (12)
9pm Sony Movies
Starring: Bruce Willis, Radha Mitchell, Ving Rhames, Rosamund Pike
Action, Sci-Fi, Thriller
Set in a futuristic world where humans live in isolation and interact through surrogate robots, a cop is forced to leave his home for the first time in years in order to investigate the murders of others' surrogates. Decent sci-fi adventure. Moderate sex references.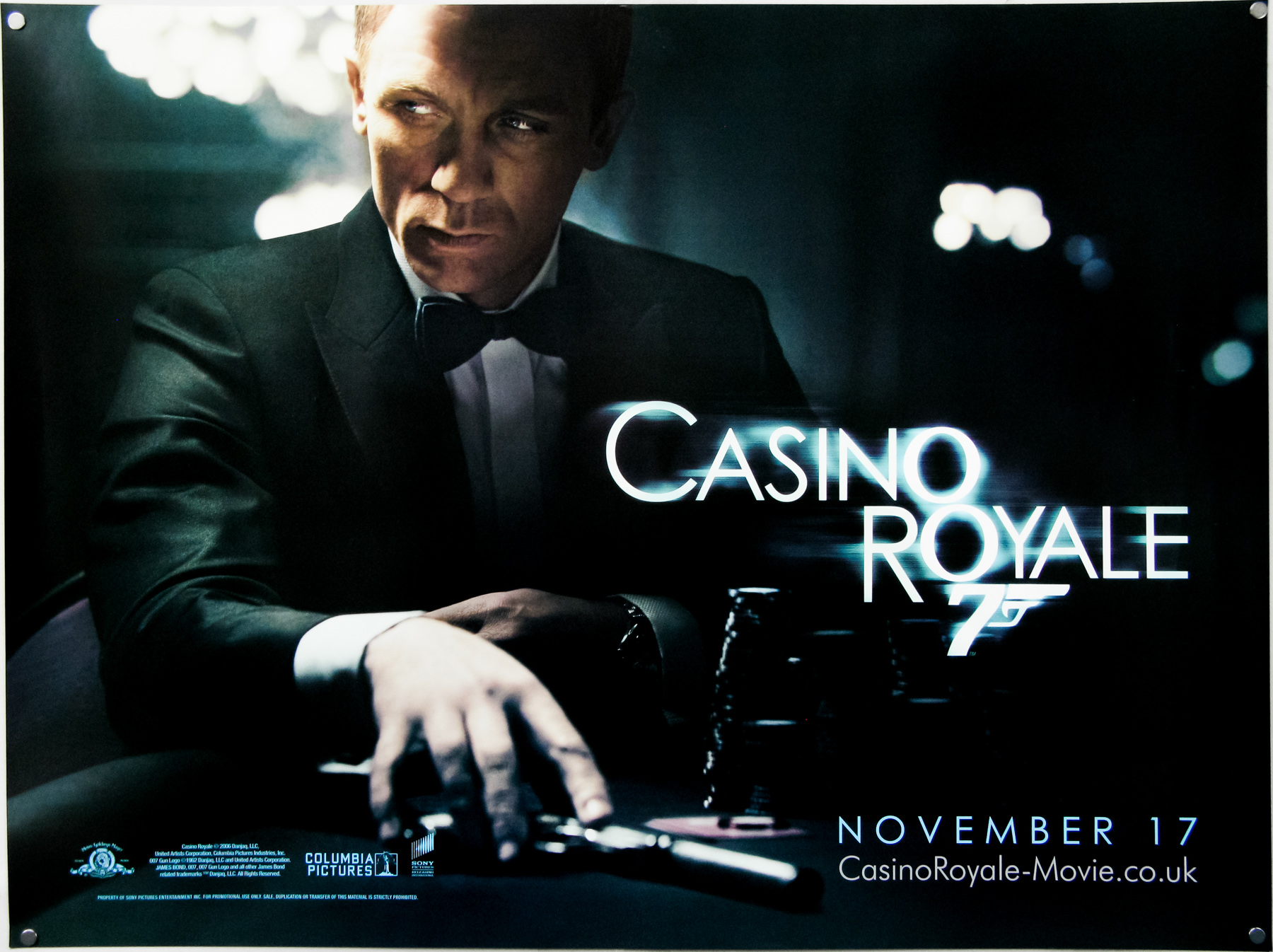 CASINO ROYALE (12)
9pm ITV4
Starring: Daniel Craig, Eva Green, Mads Mikkelsen, Judi Dench
Action, Adventure, Thriller
After earning 00 status and a licence to kill, Secret Agent James Bond sets out on his first mission as 007. Bond must defeat a private banker funding terrorists in a high-stakes game of poker at Casino Royale, Montenegro. Daniel Craig's first outing as James Bond is a cracking adventure and one of the best of the series. Strong violence, sex references and a scene of torture.
THE EQUALIZER 2 (18)
9pm Film4
Starring: Denzel Washington, Melissa Leo, Bill Pullman, Ashton Sanders, Pedro Pascal
Action, Thriller
Robert McCall serves an unflinching justice for the exploited and oppressed, but how far will he go when that is someone he loves? Tough thriller with Denzel Washington in his first ever sequel. Strong bloody violence and strong language.
BLACKKKLANSMAN (15)
10pm 4Seven
Starring: John David Washington, Adam Driver
Biopic, crime, drama
Ron Stallworth, an African American police officer from Colorado Springs, CO, successfully manages to infiltrate the local Ku Klux Klan branch with the help of a Jewish surrogate who eventually becomes its leader. Based on actual events. Spike Lee's terrific drama. Racist violence and language, very strong language.
HELLRAISER (18)
10.45pm Horror Channel
Starring: Andrew Robinson, Clare Higgins, Ashley Laurence
Horror, fantasy
An unfaithful wife encounters the zombie of her dead lover; the demonic cenobites are pursuing him after he escaped their sadomasochistic underworld. A deeply disturbing cult horror from Clive Barker. Very strong gory violence, language, sex, sexual references and nudity.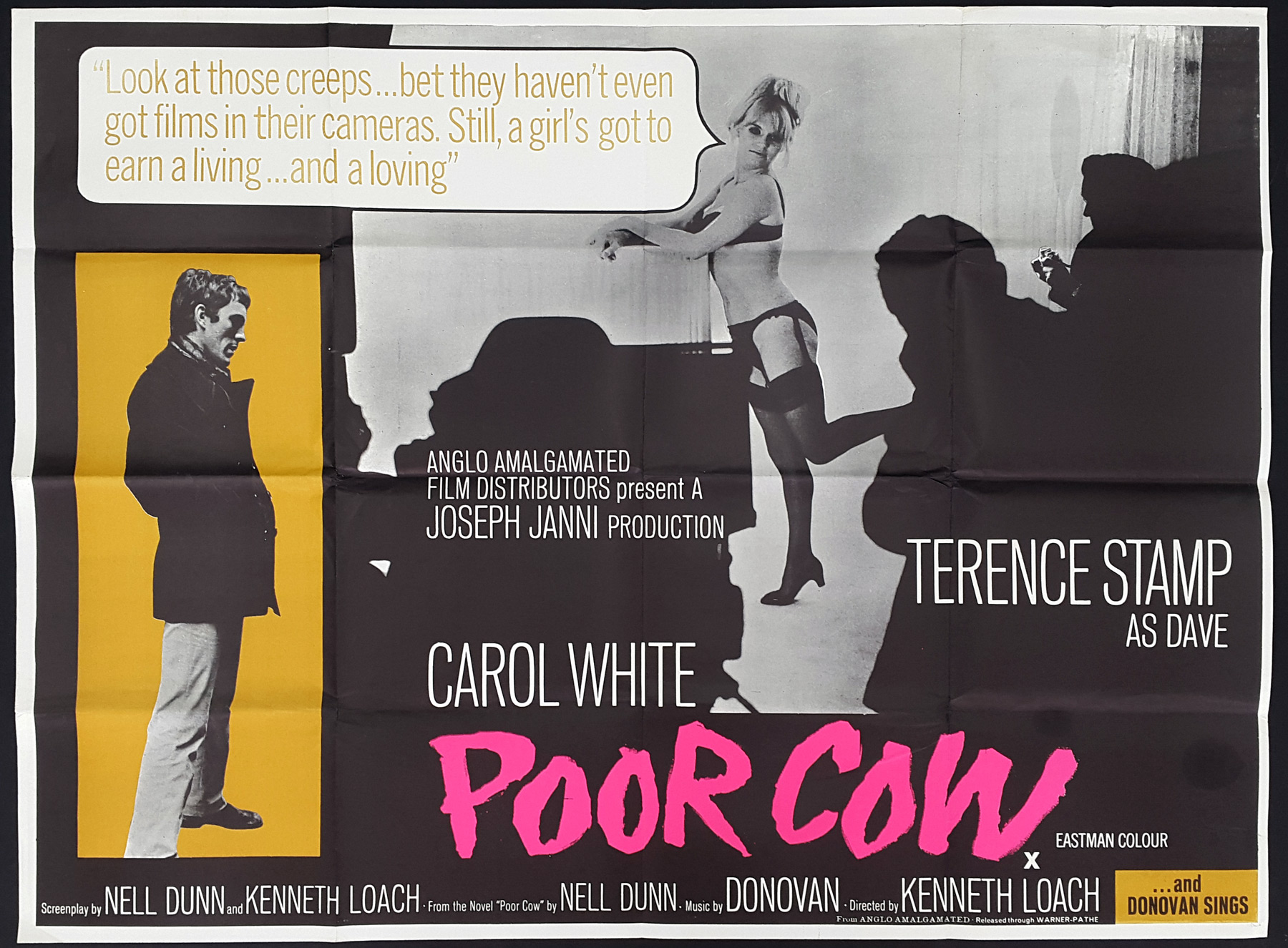 POOR COW (15)
11.05pm Talking Pictures TV
Starring: Carol White, Terence Stamp
Drama
A young woman lives a life filled with bad choices, she has a child with an abusive thief at a young age who quickly ends up in prison. One day, her son goes missing and she briefly comes to grips with what is most important to her. Powerful British drama and the feature debut of Ken Loach. Infrequent sexualised nudity and language.
RULES DON'T APPLY (12)
Starring: Warren Beatty, Lily Collins, Alden Ehrenreich
Comedy, Drama, Romance
The unconventional love story of an aspiring actress, her ambitious driver, and their eccentric boss, the legendary billionaire Howard Hughes. A throwback to the cinema of the 1940s with this comedy-romance. Moderate sex references, infrequent strong language.
FINDING JACK CHARLTON (12)
11.30pm BBC2
Starring: Jack Charlton, Roddy Doyle, Larry Mullins Jr, Andy Townsend
Documentary, Sports
Finding Jack Charlton is the definitive portrait of an extraordinary man; an English World Cup winning legend, who became an Irish hero. Powerful, moving and fascinating documentary of a football legend. Infrequent strong language, bloody images, racist language.
THE GAUNTLET (18)
12midnight ITV4
Starring: Clint Eastwood, Sondra Locke
Action, crime, thriller
A hard but mediocre cop is assigned to escort a prostitute into custody from Las Vegas to Phoenix, so that she can testify in a mob trial. But a lot of people are literally betting that they won't make it into town alive. Tough, violent Clint Eastwood cop thriller. Strong language and violence and a scene of attempted rape.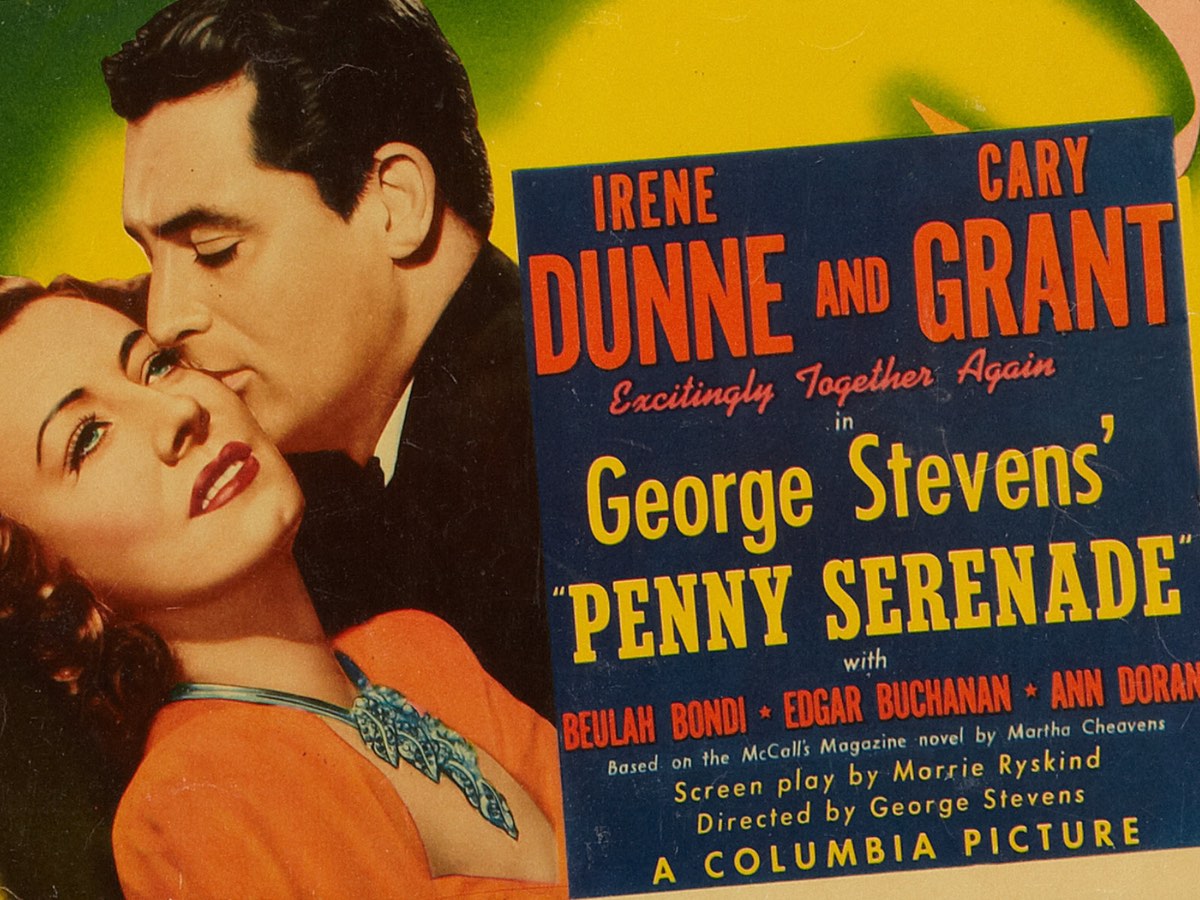 PENNY SERENADE (U)
1.05am Talking Pictures TV
Starring: Irene Dunne, Cary Grant, Beulah Bondi, Edgar Buchanan
Drama, Romance
A couple's big dreams give way to a life full of unexpected sadness and unexpected joy. Classic tear-jerker from the golden age of Hollywood. Black and white.
JOY (12)
1.40am Channel 4
Starring: Jennifer Lawrence, Robert DeNiro, Bradley Cooper
Biopic, Drama
Joy is the story of the title character, who rose to become founder and matriarch of a powerful family business dynasty. Enjoyable drama based on a true story. Language.