Morning!
In a week when we've had sleaze and scandal in our government, you will be glad to know there is none of that business here. Instead, we have the pick of this week's movies on terrestrial TV and on the streaming platforms in the UK. Plus, it's the Oscars this very night, so if, like me, you are staying up all night, I hope you enjoy.
You can catch the whole ceremony from 1am Monday morning on Sky Cinema.
Stay safe, look after yourself and have a great week.
STREAMING
AMAZON PRIME
SHAZAM (12A)
Starring: Zachary Levi, Mark Strong
Action, adventure, comedy
A newly fostered young boy in search of his mother instead finds unexpected super powers and soon gains a powerful enemy. Think Big meets Superman in this entertaining superhero movie. Intense sequences of action, language, and suggestive material.
THE LINCOLN LAWYER (15)
Starring: Matthew McConaughey, Marisa Tomei
Crime, drama, thriller
A lawyer defending a wealthy man begins to believe his client is guilty of more than just one crime. Matthew McConaughey is on top form as a lawyer in a vastly underrated courtroom drama. Violence, sexual content and language.
NETFLIX
THE DEATH OF STALIN (15)
Starring: Steve Buscemi, Jason Isaac, Simon Russell Beale
Comedy, drama, history
Armando Iannucci's biting and hilarious satire in which the Russian Council of Ministers scrambles for power after the death of the Soviet leader Stalin. Very strong language, brief strong violence.
Starring: Natalie Portman, Peter Sarsgaard, Greta Gerwin, John Hurt
Biopic, Drama
Following the assassination of President John F. Kennedy, First Lady Jacqueline Kennedy fights through grief and trauma to regain her faith, console her children, and define her husband's historic legacy. Tremendous performance from Natalie Portman in this stylish drama. Brief strong violence and some language.
NOW TV
AN AMERICAN PICKLE (12)
Starring: Seth Rogan, Sarah Snook, Molly Evensen
Comedy
An immigrant worker at a pickle factory is accidentally preserved for 100 years and wakes up in modern-day Brooklyn. Unusual comedy from Seth Rogan. Language and rude humour. (FROM FRIDAY)
PINOCCHIO (PG)
Starring: Roberto Benigni, Federico Ielapi, Rocco Papaleo
Fantasy, Drama
Old woodcarver Geppetto's puppet creation, Pinocchio, magically comes to life with dreams of becoming a real boy. Easily led astray, Pinocchio tumbles from one misadventure to another as he is tricked, kidnapped and chased by bandits. Inventive live action version of the classic story. Some disturbing images. Subtitles
DISNEY+
NOMADLAND (12)
Starring: Frances McDormand, David Strathairn
Drama
A woman in her sixties who, after losing everything in the Great Recession, embarks on a journey through the American West, living as a van-dwelling modern-day nomad. Beautiful Oscar-nominated drama. Suicide references, infrequent moderate bad language, brief nudity. (FROM FRIDAY)
FATHER OF THE BRIDE (PG)
Starring: Steve Martin, Diane Keaton, Martin Short, Kimberley Williams
Comedy, Romance
With his oldest daughter's wedding approaching, a father finds himself reluctant to let go. Popular remake of the Spencer Tracy classic, with Steve Martin as the father. Mild language.
MOVIES ON TERRESTRIAL TV
SUNDAY 25TH APRIL
JUMANJI: WELCOME TO THE JUNGLE (12)
6.45pm Channel 4
Starring: Dwayne Johnson, Karen Gillan, Kevin Hart, Jack Black
Fantasy, Comedy, Adventure
Four teenagers are sucked into a magical video game, and the only way they can escape is to work together to finish the game. Hugely entertaining sequel to the 1995 original. Moderate violence, infrequent moderate sex references, language.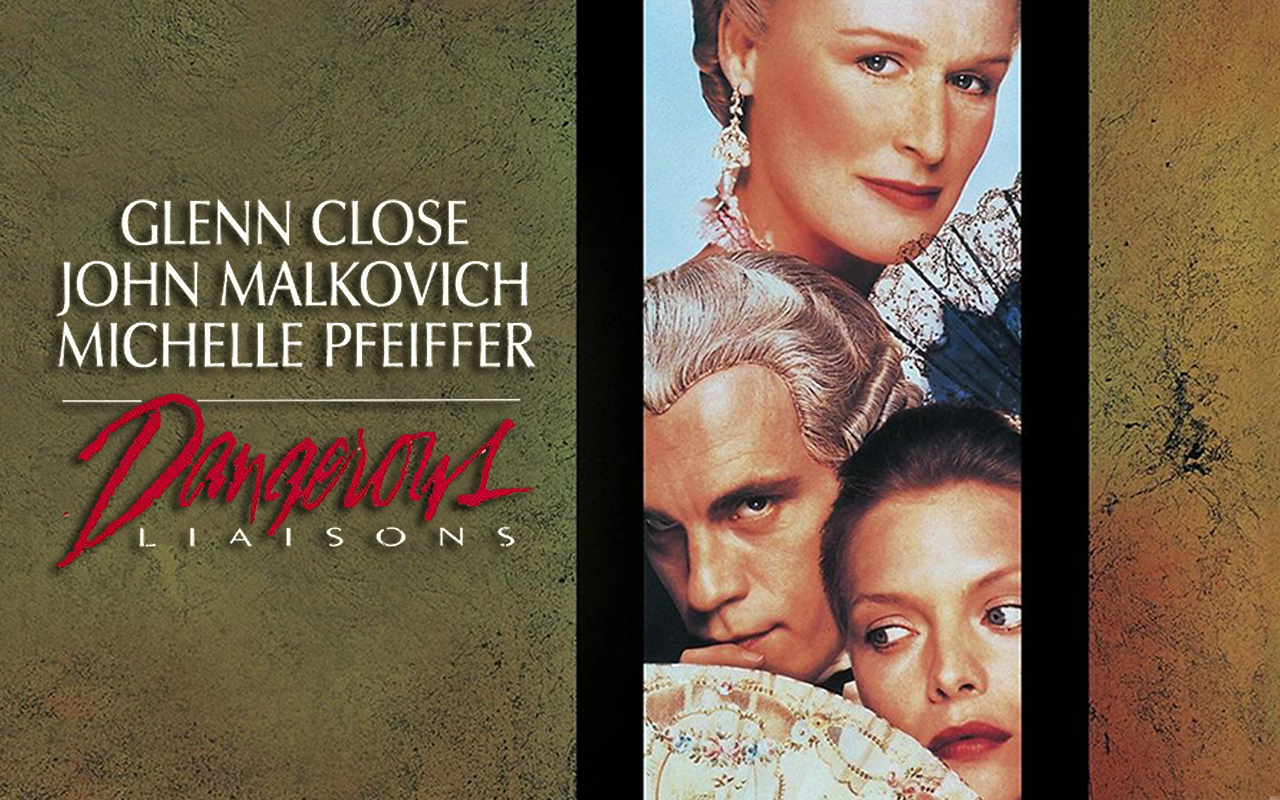 DANGEROUS LIAISONS (15)
10pm BBC2
Starring: Glenn Close, John Malkovich, Michelle Pfeiffer, Swoosie Kurtz, Keanu Reeves
Drama, Romance
A scheming widow and her manipulative ex-lover make a bet regarding the corruption of a recently married woman. Beautiful looking costume drama with some tasty wicked performances. Strong sex, nudity, sexual assault.
MONDAY 26TH APRIL
BULLITT (15)
9pm ITV4
Starring: Steve McQueen, Robert Vaughn, Jacqueline Bisset, Robert Duvall
Thriller, Action
An all guts, no glory San Francisco cop becomes determined to find the underworld kingpin that killed the witness in his protection. Classic cop thriller with one of the best car chases on screen. Strong violence.
SCANNERS (18)
10.50pm Horror Channel
Starring: Jennifer O'Neill, Stephen Lack, Patrick McGoohan, Michael Ironside
Sci-Fi, Horror, Thriller
A scientist sends a man with extraordinary psychic powers to hunt others like him. David Cronenberg's cult classic sci-fi horror with the infamous head exploding scene. Strong graphic violence and disturbing/grisly images, language.
TUESDAY 27TH APRIL
CITY SLICKERS (12)
6.45pm Film4
Starring: Billy Crystal, Daniel Stern, Bruno Kirby, Patricia Wettig, Helen Slater, Jack Palance
Comedy, Western
On the verge of turning 40, an unhappy Manhattan yuppie is roped into joining his two friends on a cattle drive in the southwest. Hilarious comedy that won Jack Palance an Oscar. Moderate sex references and language.
HELLBOY (12)
9pm ITV4
Starring: Ron Perlman, Doug Jones, Selma Blair, John Hurt
Action, fantasy, horror
A demon, raised from infancy after being conjured by and rescued from the Nazis, grows up to become a defender against the forces of darkness. Fantastic fantasy from Guillermo del Toro. Violence and frightening images.
WEDNESDAY 28TH APRIL
THE RETURN OF THE PINK PANTHER (PG)
4.25pm Film4
Starring: Peter Sellers, Christopher Plummer, Catherine Schell, Herbert Lom
Comedy, crime
Inspector Jacque Clouseau (Peter Sellers) is put on the case when the Pink Panther diamond is stolen, with the Phantom's trademark glove the only clue. The best (in my opinion) of the series. Mild slapstick violence.
THE CRYING GAME (18)
11.10pm Film4
Starring: Stephen Rea, Miranda Richardson, Jaye Davidson, Forest Whittaker
Thriller, Romance
A British soldier kidnapped by IRA terrorists soon befriends one of his captors, who then becomes drawn into the soldier's world. Cracking thriller with a shocking twist. Sexuality, strong violence and language.
THURSDAY 29TH APRIL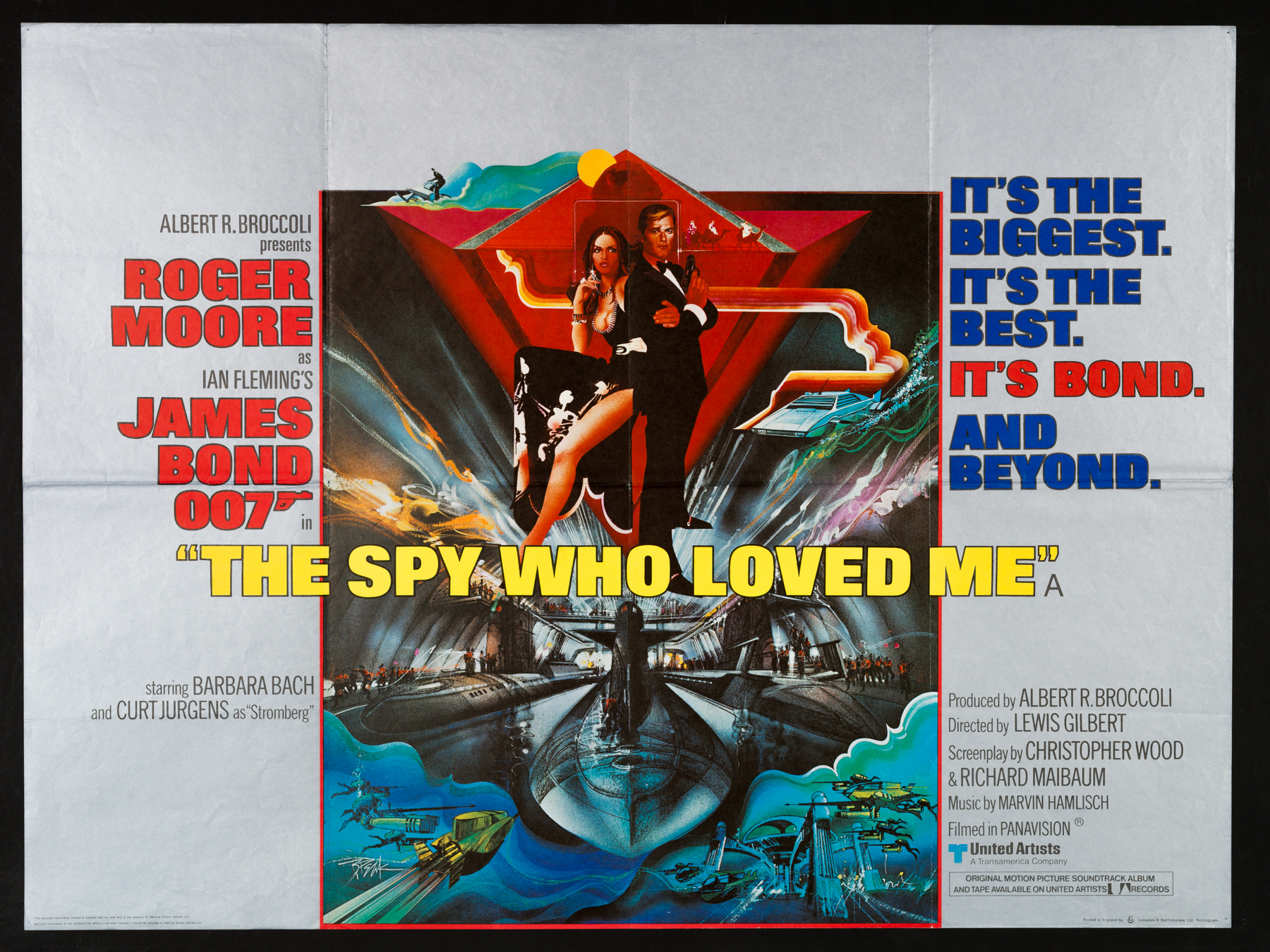 THE SPY WHO LOVED ME (PG)
9pm ITV4
Starring: Roger Moore, Barbara Bach, Curt Jurgens, Richard Kiel
Action, adventure, thriller
James Bond investigates the hijacking of British and Russian submarines carrying nuclear warheads, with the help of a K.G.B. Agent, whose lover he killed. Spectacular Bond adventure. Moderate violence, sexual content and innuendo.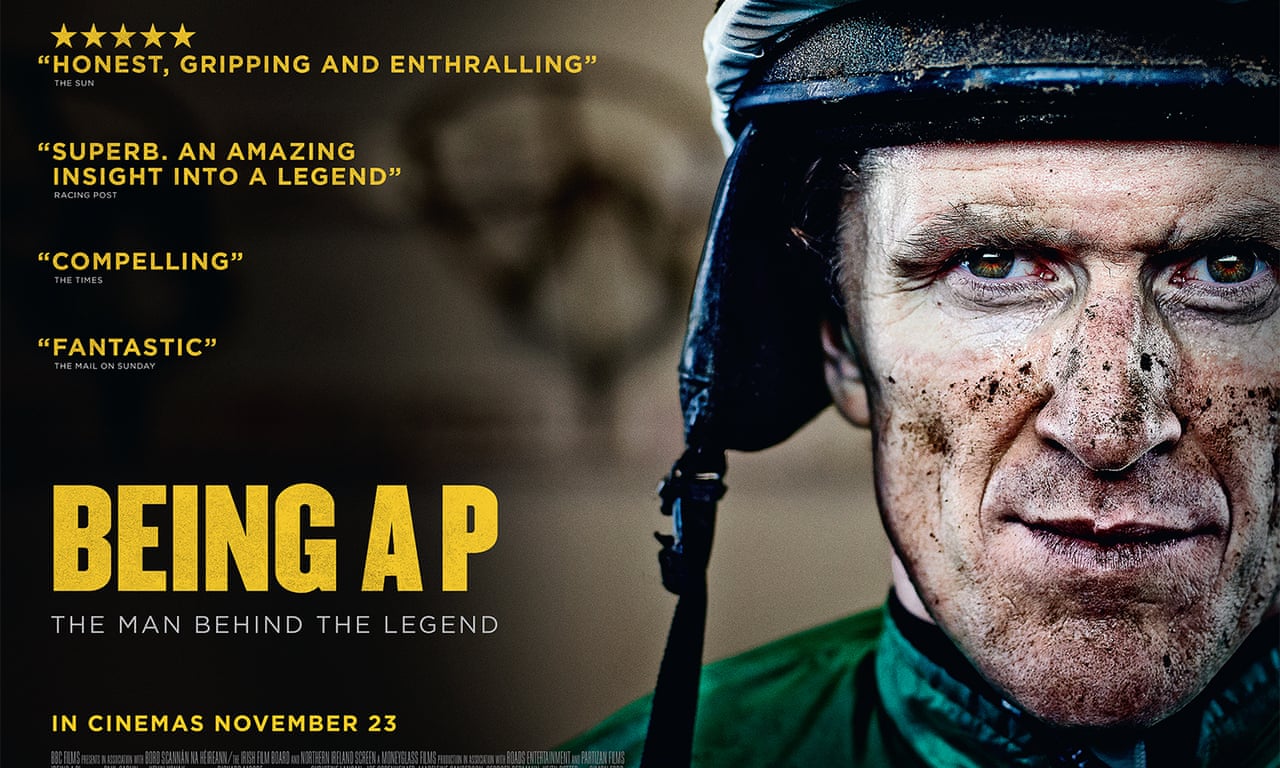 BEING A.P (12)
10pm BBC Four
Starring: Tony "A.P." McCoy
Documentary, Sports
Documents one of Northern Ireland's greatest ever sportsmen during his last racing season. Fascinating insight into the life of a racing legend. Infrequent strong language.
FRIDAY 30TH APRIL
TWINS OF EVIL (15)
9pm Talking Pictures TV
Starring: Peter Cushing, Mary Collinson, Madeleine Collinson, Isobel Black, Dennis Price
Horror
A religious sect led by Gustav Weil hunts all women suspected of witchcraft, killing a number of innocent victims. Young Katy, Gustav's niece, will involve herself in a devilish cult, and become an instrument of Justice in the region. Another gem from Hammer Horror. Nudity, violence, mild gore and horror.
THE BLAIR WITCH PROJECT (15)
11.35pm BBC1
Starring: Michael Williams, Bob Griffin, Heather Donahue, Joshua Leonard
Horror
Three film students vanish after traveling into a Maryland forest to film a documentary on the local Blair Witch legend, leaving only their footage behind. Infamous horror film that became a huge hit in 1999. Language and intense scenes.
SATURDAY 1ST MAY
LOCAL HERO (PG)
1.30pm Film4
Starring: Burt Lancaster, Peter Riegert, Fulton Mackay
Comedy, drama
An American oil company sends a man to Scotland to buy up an entire village where they want to build a refinery. But things don't go as expected. Gentle comedy from the director of Gregory's Girl. Language.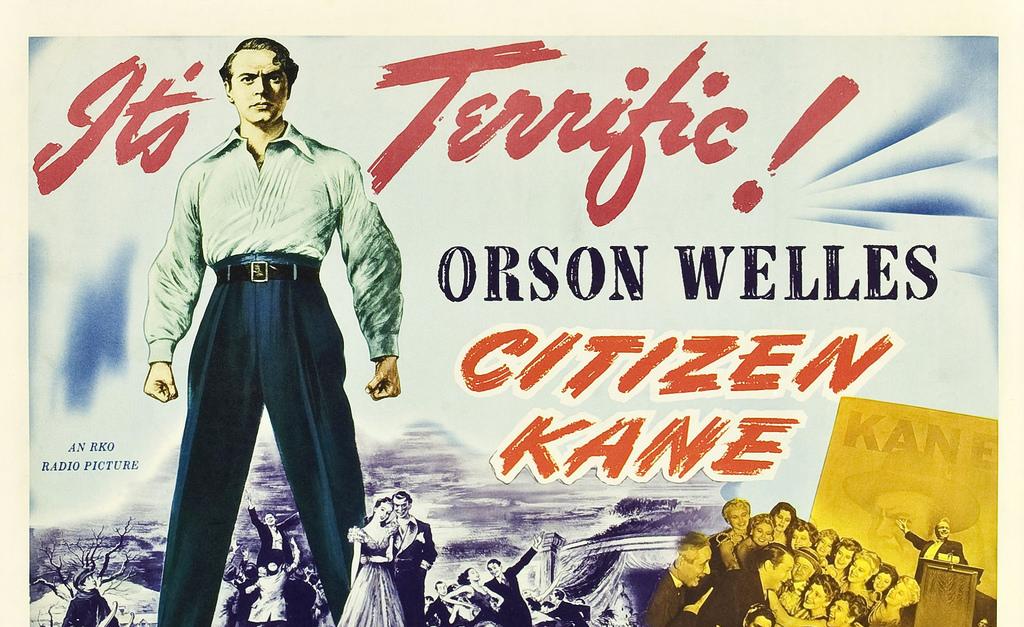 CITIZEN KANE (U)
2.30pm BBC2
Starring Orson Welles, Joseph Cotten, Dorothy Comingore
Drama
Following the death of publishing tycoon Charles Foster Kane, reporters scramble to uncover the meaning of his final utterance; 'Rosebud'. Regarded as one of the greatest films ever made. Very mild violence and sexual references. Black and white.