It's a May Day weekend and as the weather is going to be questionable for tomorrow, may I suggest a movie or two to enjoy. As usual, a few suggestions for the week for you.
Stay safe, look after yourself and Happy May Bank Holiday.
STREAMING
AMAZON PRIME
CRAZY STUPID LOVE (12)
Starring: Emma Stone, Kevin Bacon, Ryan Gosling, Steve Carrell, Julianne Moore
Romance, Drama, Comedy
A middle-aged husband's life changes dramatically when his wife asks him for a divorce. He seeks to rediscover his manhood with the help of a newfound friend, Jacob, learning to pick up girls at bars. Delightful rom-com with a strong cast. Infrequent strong language and moderate sex references.
WHIPLASH (15)
Starring: Miles Teller, J. K. Simmons, Melissa Benoist
Drama, Music
A promising young drummer enrols at a cut-throat music conservatory where his dreams of greatness are mentored by an instructor who will stop at nothing to realize a student's potential. Superbly intense Oscar-winner from the director of La La Land. Very strong language, strong sex references and violence.
NETFLIX
THE MITCHELLS VS THE MACHINES (PG)
Starring: Danny McBride, Olivia Coleman, Maya Rudolph
Comedy, Animation, Sci-Fi
A robot apocalypse put the brakes on their cross-country road trip. Now it's up to the Mitchells — the world's weirdest family — to save the human race. Hilarious animation from the team behind The Lego Movie. Threat.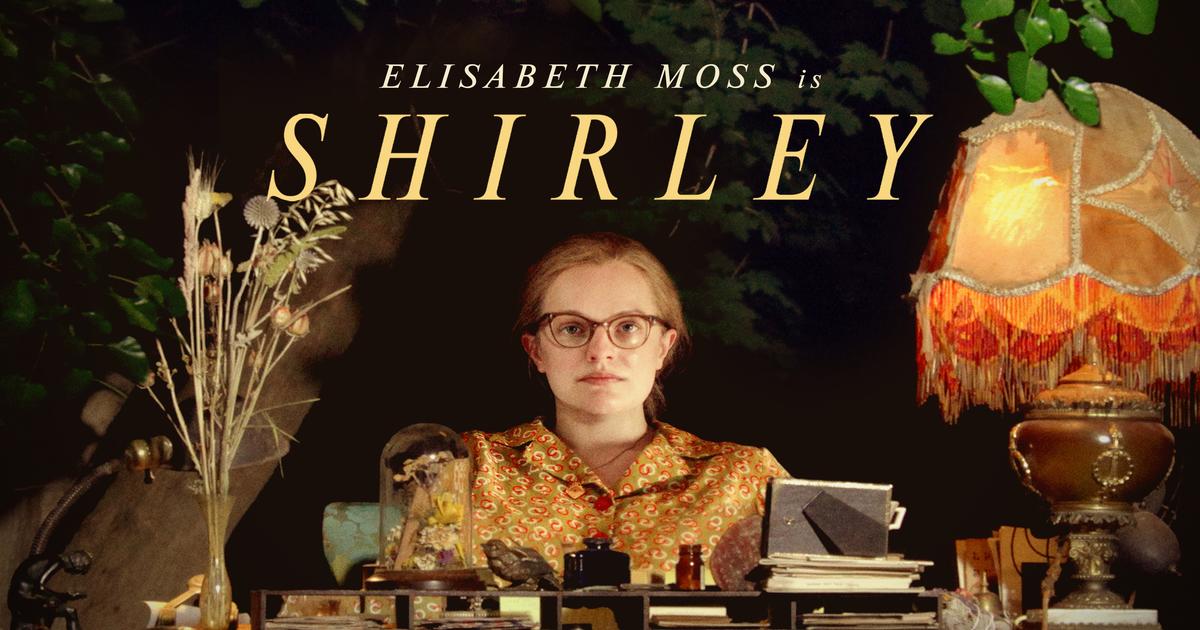 SHIRLEY (15)
Starring: Elisabeth Moss, Michael Stuhlbarg, Odessa Young, Logan Lerman
Biopic, Drama
A famous horror writer finds inspiration for her next book after she and her husband take in a young couple. Another winning performance from Elisabeth Moss. Injury detail, suicide, sex, sexual images.
NOW TV
TENET (12)
Starring: John David Washington, Robert Pattinson, Elizabeth Debricki, Kenneth Branagh
Action, Sci-Fi, Thriller
Armed with only one word, Tenet, and fighting for the survival of the entire world, a Protagonist journeys through a twilight world of international espionage on a mission that will unfold in something beyond real time. Head-spinning but spectacular action thriller from Christopher Nolan. Moderate violence, threat, domestic abuse, infrequent strong language. (FROM FRIDAY)
THE TRANSPORTER (15)
Starring: Jason Statham, Francois Berleand, Matt Schulze, Qi Shu
Action, Thriller
Frank Martin, who "transports" packages for unknown clients, is asked to move a package that soon begins moving, and complications arise. Bonkers yet action-packed thriller. Violent sequences and some sensuality.
DISNEY+
25th HOUR (15)
Starring: Edward Norton, Philip Seymour Hoffman, Barry Pepper, Rosario Dawson, Anna Paquin, Brian Cox
Drama
Cornered by the DEA, convicted New York drug dealer Montgomery Brogan re-evaluates his life in the 24 remaining hours before facing a seven-year jail term. Forgotten gem from director Spike Lee. Strong language, sex references, violence and drugs references.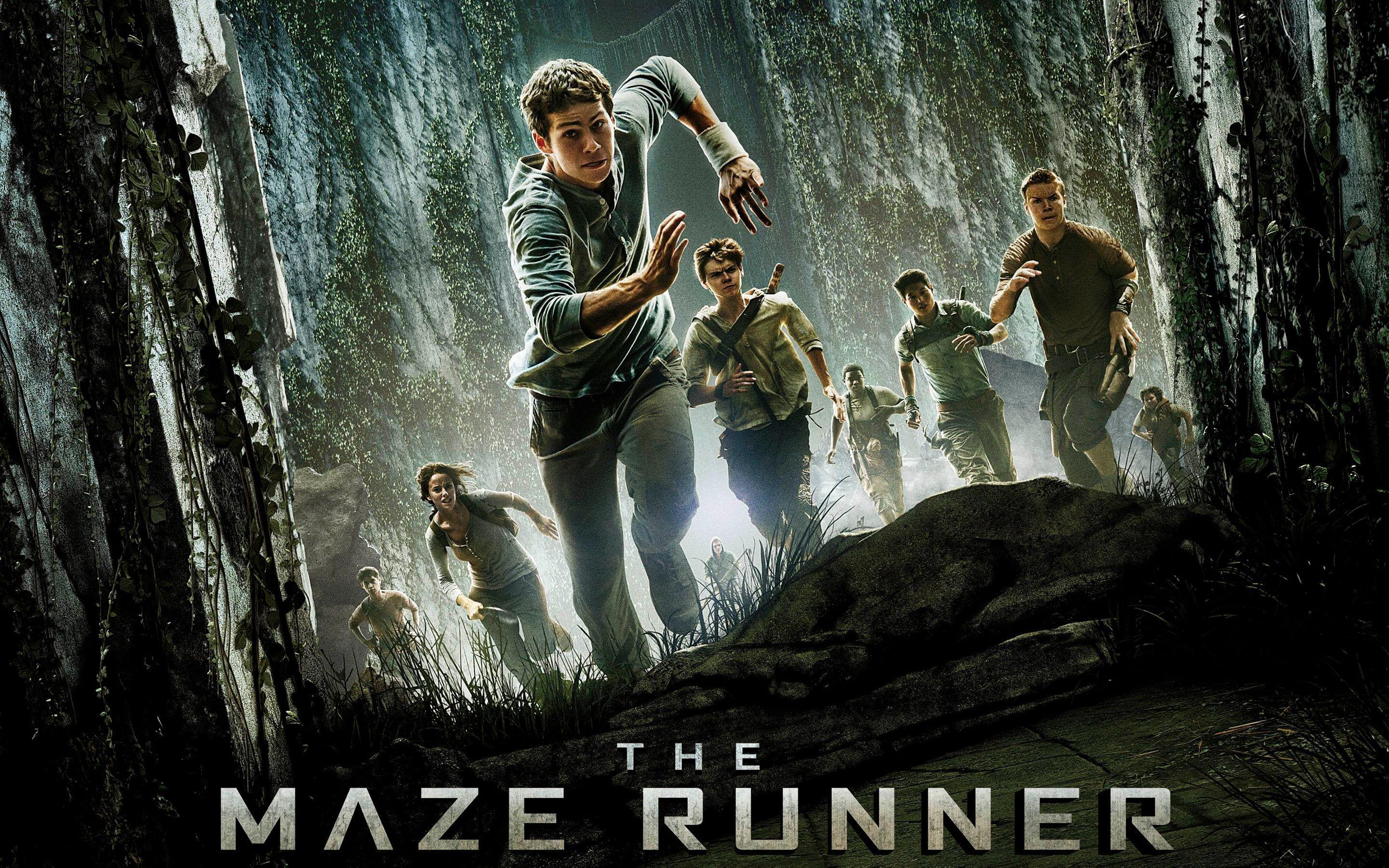 THE MAZE RUNNER (12)
6.50pm Film4
Starring: Dylan O'Brien, Kaya Scodelario, Will Poulter
Fantasy, Adventure, Action
Thomas is deposited in a community of boys after his memory is erased, soon learning they're all trapped in a maze that will require him to join forces with fellow "runners" for a shot at escape. Exciting young adult dystopian adventure. Intense scenes, strong threat, violence.
MOVIES ON TERRESTRIAL TV
SUNDAY 2ND MAY
BILL (PG)
3.05pm BBC1
Starring: Ben Willbond, Laurence Rickard, Jim Howick, Martha Howe-Douglas, Simon Farnaby, Mathew Baynton
Comedy
What really happened during Shakespeare's 'Lost Years'? Hopeless lute player Bill Shakespeare leaves his home to follow his dream. Hilarious comedy from the Horrible Histories team. Mild bad language, sex references, violence.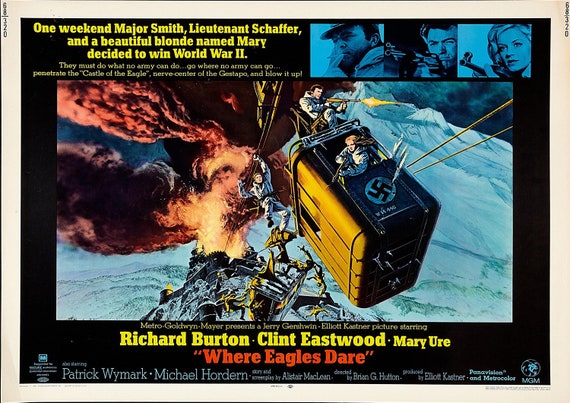 WHERE EAGLES DARE (PG)
5.55pm ITV4
Starring: Richard Burton, Clint Eastwood, Mary Ure
Action, adventure, war
Allied Agents stage a daring raid on a castle where the Nazis are holding American Brigadier General George Carnaby (Robert Beatty) prisoner, but that's not all that's really going on. Terrific boys own adventure. Moderate violence.
MONDAY 3RD MAY
SULLY (12)
8.30pm BBC1
Starring: Tom Hanks, Laura Linney, Aaron Eckhart
Biopic, Drama
The story of Chesley "Sully" Sullenberger (Tom Hanks), an American pilot who became a hero after landing his damaged plane on the Hudson River in order to save the flight's passengers and crew. Clint Eastwood's terrific telling of an incredible event. Moderate threat, infrequent strong language.
BLOCKERS (15)
11.20pm Film4
Starring: John Cena, Leslie Mann, Ike Barinholtz, Kathryn Newton, Ramona Young
Comedy
Three parents try to stop their daughters from losing their virginity on prom night. A far funnier comedy than it had any right to be, thanks to having a heart. Strong language, crude humour, sex, nudity, drug misuse.
TUESDAY 4TH MAY
AN OFFICER AND A GENTLEMAN (15)
11pm 5*
Starring: Richard Gere, Debra Winger, Louis Gossett Jr.
Drama, Romance
A young man must complete his work at a Navy Officer Candidate School to become an aviator, with the help of a tough Gunnery Sergeant and his new girlfriend. Oscar-winning romance which made Richard Gere a star. Strong violence, very strong language, some strong sexuality and graphic nudity.
ELIZABETH (15)
11.05pm Film4
Starring: Cate Blanchett, Geoffrey Rush, Christopher Eccleston, Joseph Fiennes, Richard Attenborough
Biopic, Drama
The early years of the reign of Elizabeth I of England and her difficult task of learning what is necessary to be a monarch. Visually stunning with strong performances from an amazing cast. Violence and sexuality.
WEDNESDAY 5TH MAY
TOTAL RECALL (15)
9pm ITV4
Starring: Arnold Schwarzenegger, Ronny Cox, Michael Ironside, Rachel Ticotin, Sharon Stone
Action, Sci-Fi, Thriller
When a man goes in to have virtual vacation memories of the planet Mars implanted in his mind, an unexpected and harrowing series of events forces him to go to the planet for real – or is he? Exciting sci-fi thriller from the director of Basic Instinct. Strong language and violence.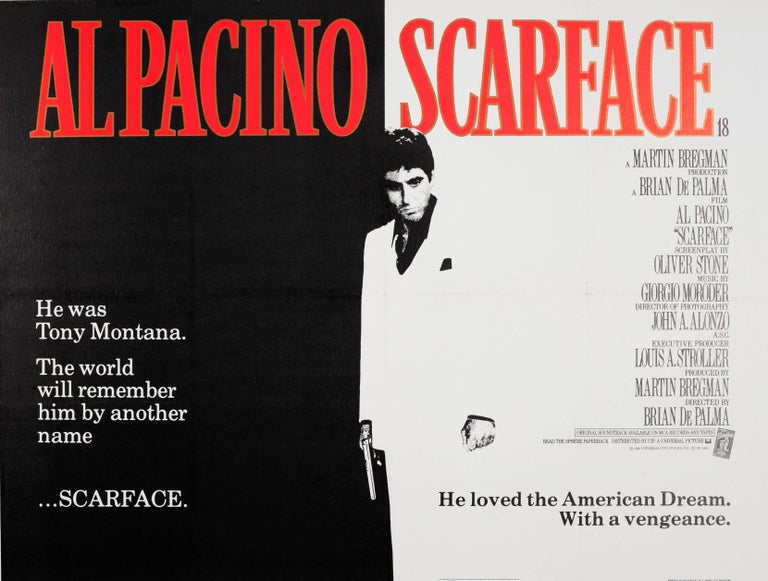 SCARFACE (18)
11.20pm ITV4
Starring: Al Pacino, Michelle Pfeiffer
Crime, drama, thriller
In 1980 Miami, a determined Cuban immigrant takes over a drug cartel and succumbs to greed. Brutally violent cult favourite. Strong, bloody violence, language, sexual content and hard drug theme.
THURSDAY 6TH MAY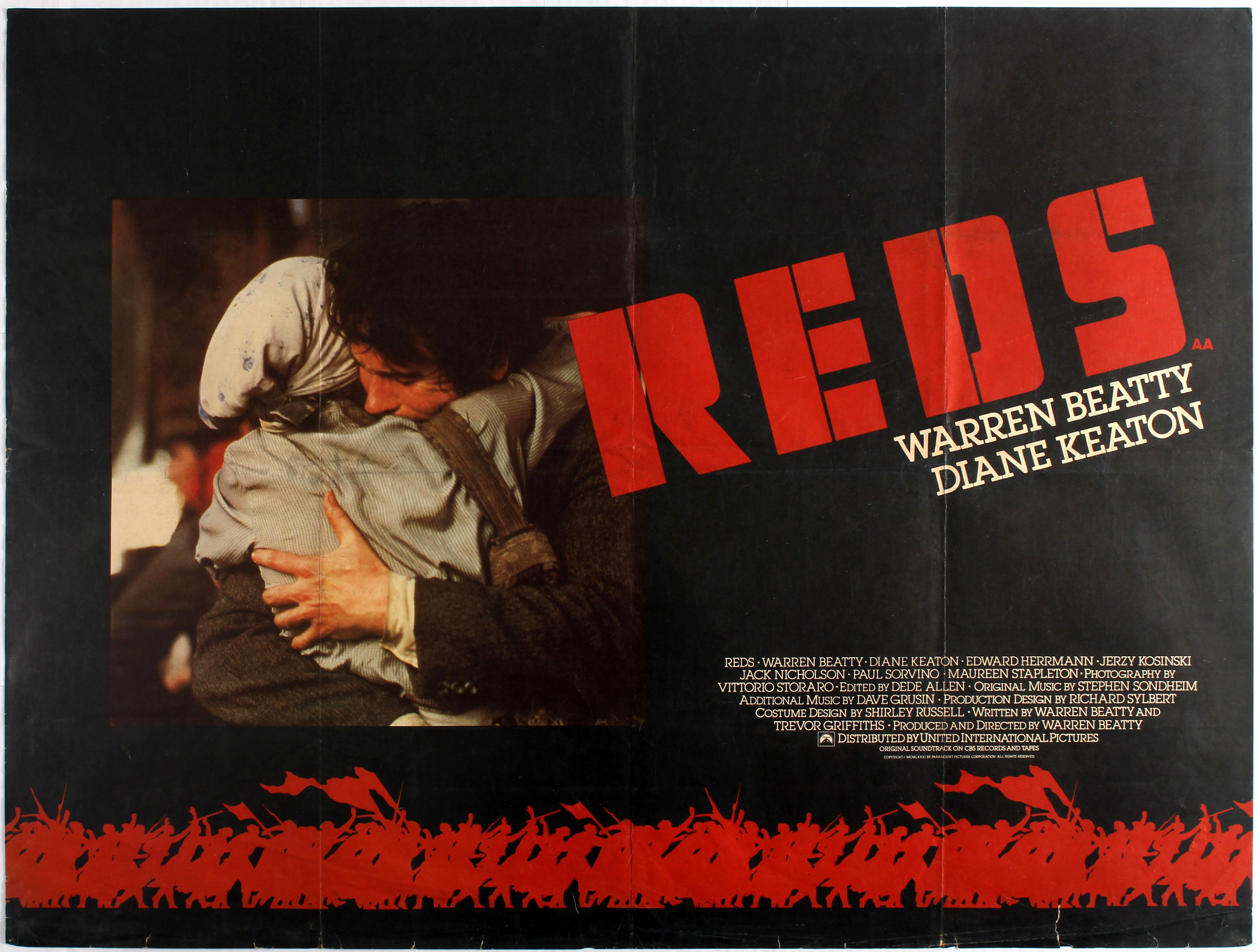 REDS (15)
9pm Talking Pictures TV
Starring: Warren Beatty, Diane Keaton, Jack Nicholson, Edward Herrmann
Biopic, Drama
A radical American journalist becomes involved with the Communist revolution in Russia, and hopes to bring its spirit and idealism to the United States. Warren Beatty's powerful epic drama. Strong language.
UP IN THE AIR (15)
11.30pm BBC1
Starring: George Clooney, Vera Farmiga, Jason Bateman, Anna Kendrick
Comedy, Drama, Romance
Ryan Bingham enjoys living out of a suitcase for his job, travelling around the country firing people, but finds that lifestyle threatened by the presence of a potential love interest, and a new hire presenting a new business model. A wonderfully low-key comedy drama. Strong language.
FRIDAY 7TH MAY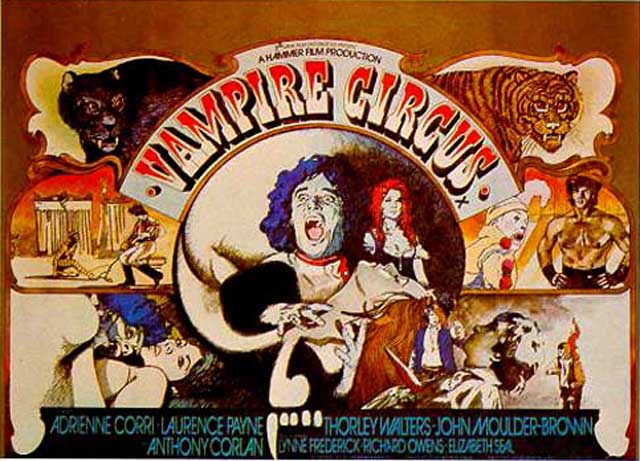 VAMPIRE CIRCUS (15)
9pm Talking Pictures TV
Starring: Lynne Frederick, John Moulder-Brown, Thorley Walters, Laurence Payne, Adrienne Corri
Horror
As the plague sweeps the countryside, a quarantined village is visited by a mysterious traveling circus. Soon, young children begin to disappear, and the locals suspect the circus troupe might be hiding a horrifying secret. Unusual horror from the always interesting Hammer studios. Strong horror and sexualised nudity.
WHEN HARRY MET SALLY…(15)
10.50pm BBC1
Starring: Billy Crystal, Meg Ryan, Carrie Fisher, Bruno Kirby
Comedy, Romance
Harry and Sally have known each other for years, and are very good friends, but they fear sex would ruin the friendship. The granddaddy of romantic comedy. Funny, insightful and a delight. Language, sexual references.
SATURDAY 8TH MAY
THE POSEIDON ADVENTURE (PG)
7.10pm ITV4
Starring: Gene Hackman, Ernest Borgnine, Red Button, Carol Lynley, Roddy McDowell, Stella Stevens, Shelley Winters
Action, Adventure, Drama
Nine people explore a cruise ship at sea in a manner that turns their whole lives upside down. Classic disaster movie. Mild violence, language and intense scenes throughout.
COLD IN JULY (15)
11.20pm BBC2
Starring: Michael C. Hall, Sam Shepard, Don Johnson
Drama, Thriller, Crime
When a protective father meets a murderous ex-con, both need to deviate from the path they are on as they soon find themselves entangled in a downwards spiral of lies and violence while having to confront their own inner psyche. Tough crime drama. Strong language, bloody violence, threat, sexualised images.