It's a Bank Holiday! A nice long weekend with fine weather. Barbeques will be a-blazing and as the lockdown has now eased, families will be out and about in pubs, parks and gardens across the land. Do we need a weekly round-up of movies inside? Of course we do! Those not sun-worshippers will need to be entertained. Have a look at these for the week and I hope you find something to enjoy.
Stay safe, look after yourself and have a great Bank Holiday!
STREAMING
THE TEXAS CHAINSAW MASSACRE (18)
Starring: Gunnar Hansen, Marilyn Burns, Joe Bill Hogan, Ed Guinn
Horror
Two siblings and three of their friends en route to visit their grandfather's grave in Texas fall victim to a family of cannibalistic psychopaths. Notorious 70s horror film that has managed to stand the test of time. Strong violence and horror.
THE PRESTIGE (12)
Starring: Hugh Jackman, Christian Bale, Michael Caine, Scarlett Johansson, David Bowie
Drama, Mystery, Thriller
After a tragic accident, two stage magicians engage in a battle to create the ultimate illusion while sacrificing everything they have to outwit each other. Christopher Nolan's most underrated drama is another winner! Moderate violence and fatalities.
NETFLIX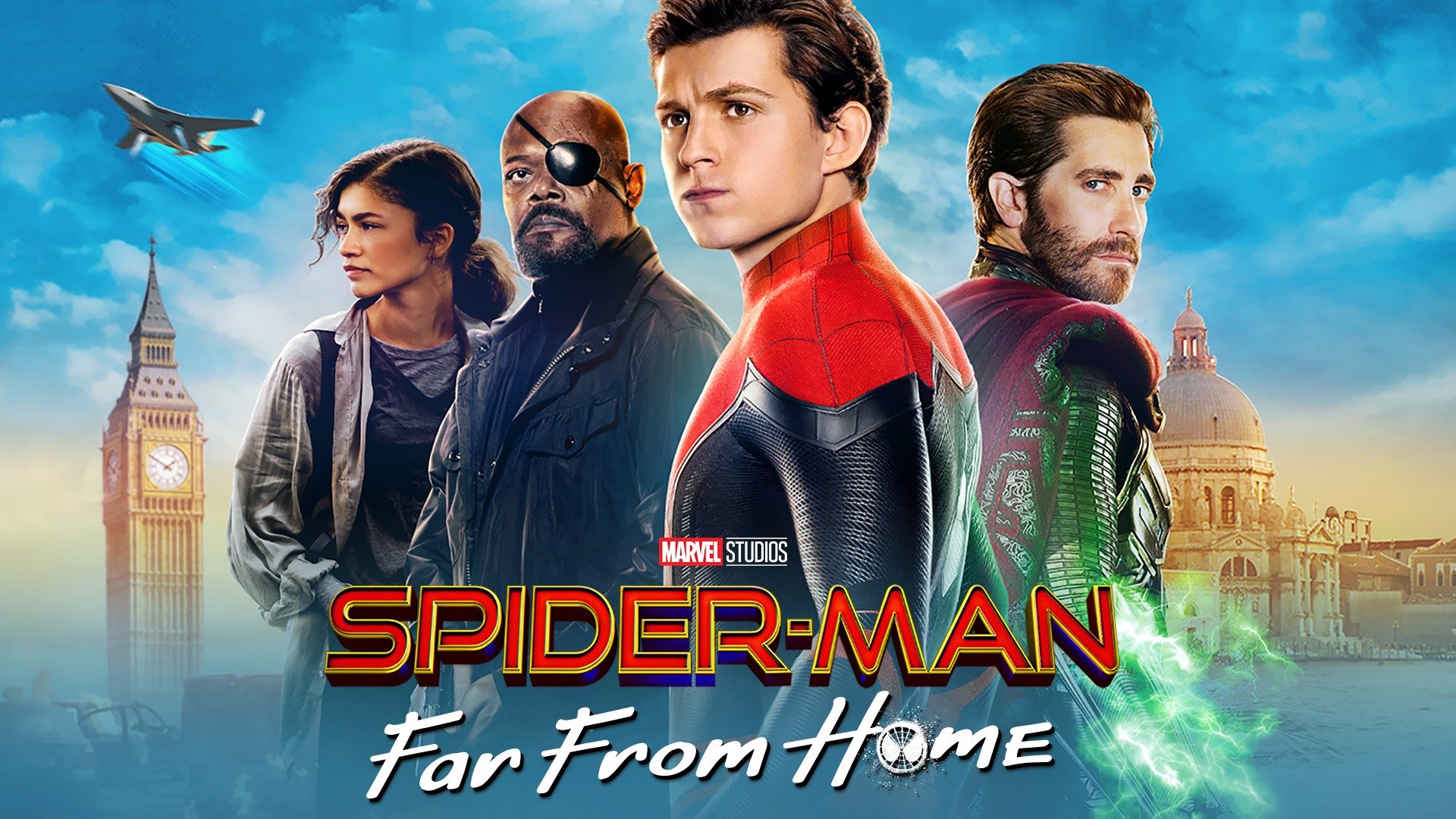 SPIDER-MAN: FAR FROM HOME (12)
Starring: Tom Holland, Zendaya, Jake Gyllenhaal, Samuel L. Jackson
Fantasy, Adventure, Action
Spider-Man must step up to take on new threats in a world that has changed forever. Great fun superhero movie with great special effects and Tom Holland is the perfect Peter Parker/Spider-Man. Moderate fantasy violence, threat, sex references, language.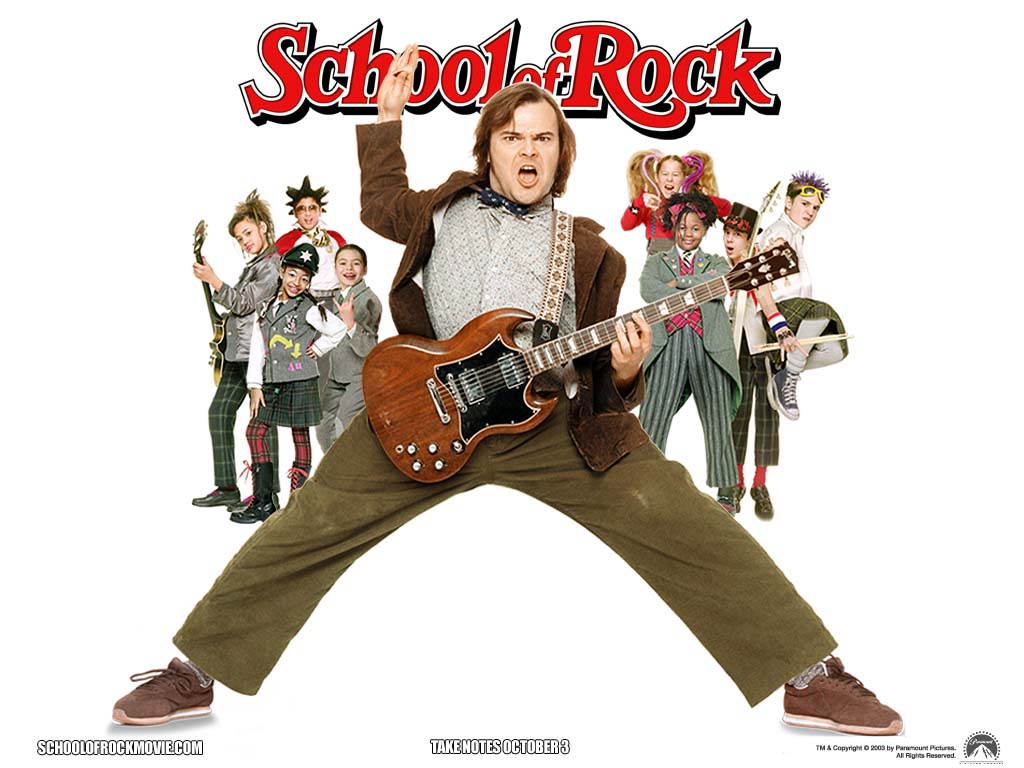 SCHOOL OF ROCK (PG)
Starring: Jack Black, Joan Cusack, Mike White
Comedy, musical
After being kicked out of his rock band, Dewey Finn becomes a substitute teacher of an uptight elementary private school, only to try and turn his class into a rock band. Hugely popular comedy with Jack Black. Mild language and sex reference.
NOW TV
THE NEW MUTANTS (15)
Starring: Maisie Williams, Anya Taylor-Joy, Charlie Heaton, Alice Braga
Action, Sci-Fi, Horror
Five young mutants, just discovering their abilities while held in a secret facility against their will, fight to escape their past sins and save themselves. Flawed superhero movie from Marvel. Strong threat, bloody images, abuse references and language. (FROM FRIDAY)
BLADE II (18)
Starring: Wesley Snipes, Kris Kristofferson, Ron Perlman, Luke Goss
Horror, Action, Fantasy
Blade forms an uneasy alliance with the vampire council in order to combat the Reapers, who are feeding on vampires. The best of the Blade series directed by Guillermo del Toro. Very strong language, strong bloody violence & horror & drug use.
DISNEY+
CRUELLA (12)
Starring: Emma Stone, Emma Thompson, Joel Fry, Paul Walter Hauser, Mark Strong
Comedy, Drama
An orphaned young woman seeks a career in London as a fashion designer. A stylish and enjoyable prequel to 101 Dalmatians. Mild threat and horror. (Available to see in cinemas and to rent for £19.99)
LITTLE MISS SUNSHINE (15)
Starring: Greg Kinnear, Steve Carell, Toni Collette, Paul Dano, Abigail Breslin, Alan Arkin
Comedy, Drama
A family determined to get their young daughter into the finals of a beauty pageant take a cross-country trip in their VW bus. Terrific comedy drama with a fantastic cast on top form. Strong language, drug use, moderate sexual references.
MOVIES ON TERRESTRIAL TV
SUNDAY 30TH MAY
COCO (PG)
3pm BBC1
Starring: Anthony Gonzalez, Gael Garcia Bernal, Benjamin Bratt
Animation, Adventure, Drama
Aspiring musician Miguel, confronted with his family's ancestral ban on music, enters the Land of the Dead to find his great-great-grandfather, a legendary singer. Magical Pixar animation. Mild threat, violence.
SPIDER-MAN: INTO THE SPIDER-VERSE (PG)
5.20pm Channel 4
Starring: Nicholas Cage, Liev Schreiber, Hailee Steinfeld
Fantasy, Comedy, Animation
Oscar-winning animated adventure in which Spider-man crosses parallel dimensions and teams up with other spider heroes. One of the best films of 2018. Moderate fantasy violence, mild threat, injury detail, innuendo.
MONDAY 31ST MAY
RAIDERS OF THE LOST ARK (PG)
9pm Film4
Starring: Harrison Ford, Karen Allen, Paul Freeman
Action, adventure
In 1936, archaeologist and adventurer Indiana Jones is hired by the U.S. government to find the Ark of the Covenant before Hitler's Nazis can obtain its awesome powers. Rip-roaring adventure from Steven Spielberg. Moderate violence, horror, gore and mild language.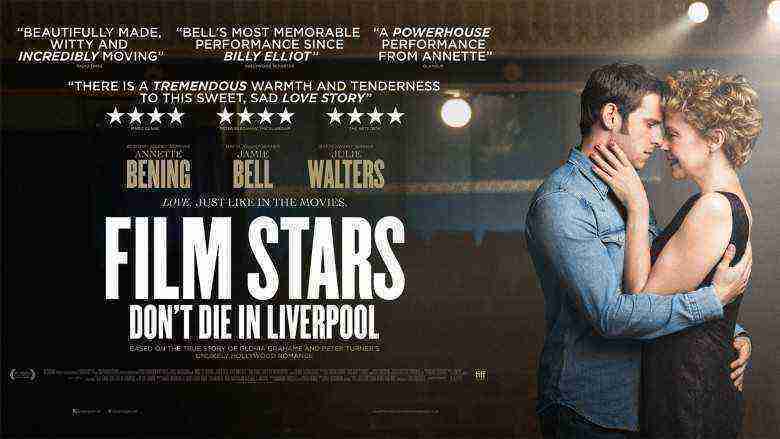 FILM STARS DON'T DIE IN LIVERPOOL (15)
10.45pm BBC2
Starring: Annette Bening, Jamie Bell, Julie Walters, Kenneth Cranham, Leanne Best, Vanessa Redgrave
Biopic, Drama, Romance
A romance sparks between a young actor and a Hollywood leading lady. A well-played drama based on true events. Language, some sexual content and brief nudity.
TUESDAY 1ST JUNE
BRIDGE TO TERABITHIA (PG)
4.55pm Great Movies (Formerly Sony Movies)
Starring: Tyler Atfield, Josh Hutcherson, Erin Annis
Fantasy, drama, family
A preteen's life turns upside down when he befriends the new girl in school, and they imagine a whole new fantasy world to escape reality. Incredibly moving family drama. Scary scenes and emotional distress.
FOUR WEDDINGS AND A FUNERAL (15)
11.05pm Film4
Starring: Hugh Grant, Andie MacDowell, Kristin Scott Thomas, Simon Callow
Comedy, drama
Over the course of five social occasions, a committed bachelor must consider the notion that he may have discovered love. Wonderful British comedy that made Hugh Grant a star. Strong language and moderate sex references.
WEDNESDAY 2ND JUNE
12 YEARS A SLAVE (15)
9pm Film4
Starring: Chiwetel Ejiofor, Michael Fassbender, Benedict Cumberbatch, Paul Dano, Paul Giamatti, Lupita Nyong'o, Sarah Paulson, Brad Pitt, Alfré Woodard
Biopic, Drama
In the antebellum United States, Solomon Northup, a free black man from upstate New York, is abducted and sold into slavery. Powerful and shocking Oscar-winning true story. Strong violence, injury detail, sex, nudity and racist terms.
JURASSIC PARK (PG)
10pm Channel 5
Starring: Sam Neill, Laura Dern, Jeff Goldblum, Richard Attenborough
Action, Adventure, Fantasy
A pragmatic palaeontologist visiting an almost complete theme park is tasked with protecting a couple of kids after a power failure causes the park's cloned dinosaurs to run loose. Exciting Spielberg adventure. Moderate fantasy horror and mild language.
THURSDAY 3rd JUNE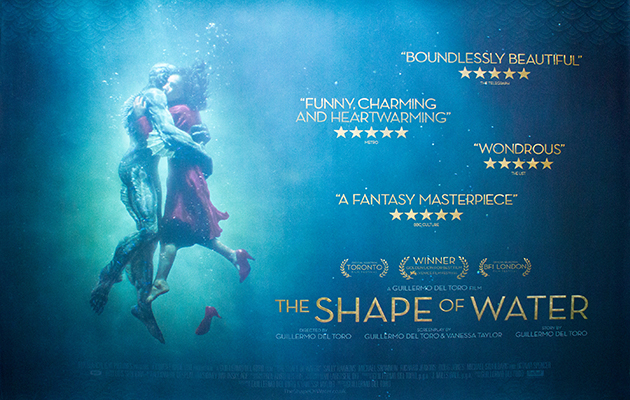 THE SHAPE OF WATER (15)
9pm Film4
Starring: Sally Hawkins, Michael Shannon, Michael Stuhlbarg, Octavia Spencer, Richard Jenkins, Doug Jones
Adventure, Drama, Fantasy, Romance
At a top secret research facility in the 1960s, a lonely janitor forms a unique relationship with an amphibious creature that is being held in captivity. Oscar-winning adult fairy tale. Strong violence, language, sex, nudity.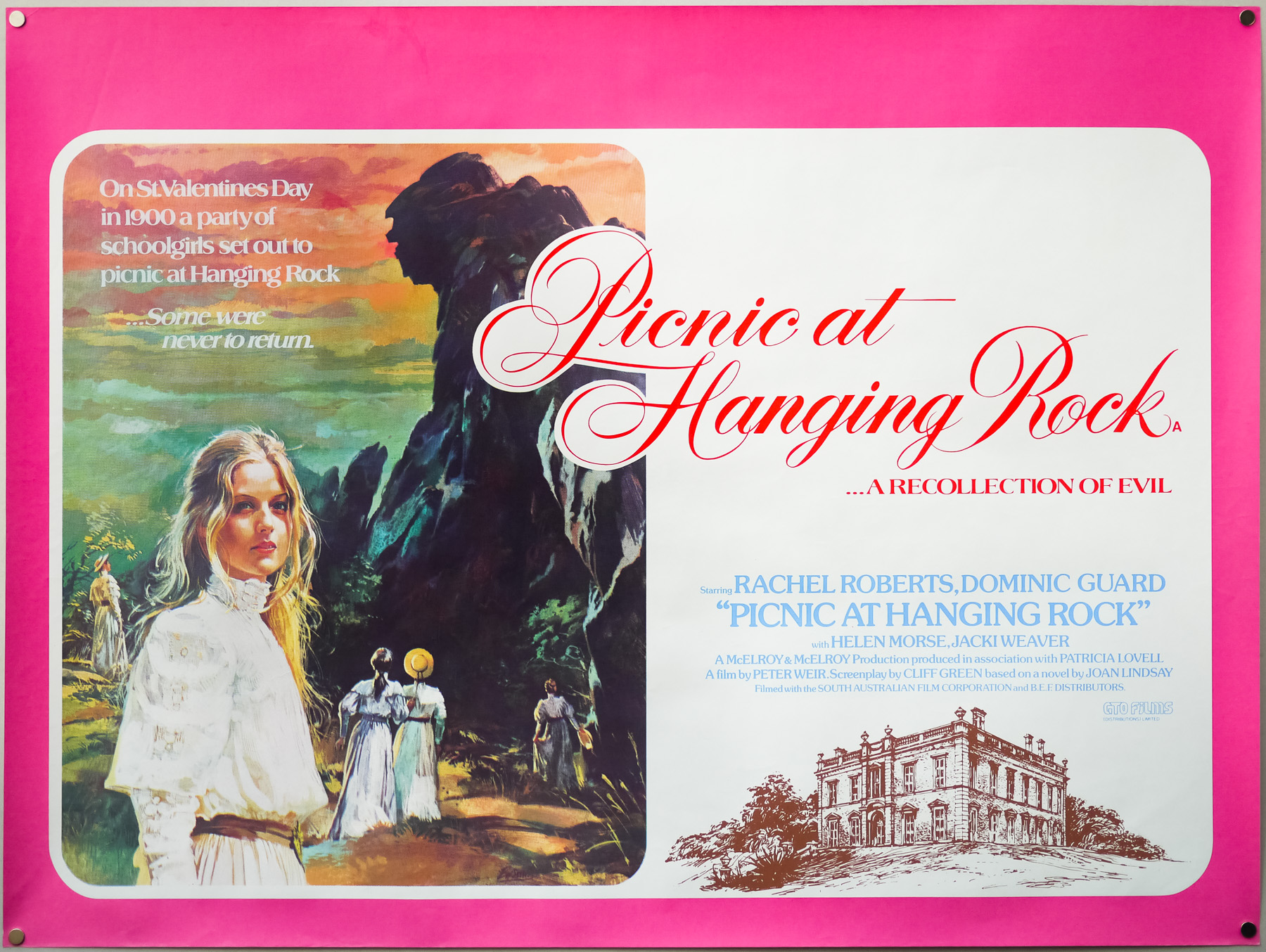 PICNIC AT HANGING ROCK (PG)
11.25pm Film4
Starring: Rachel Roberts, Dominic Guard, Helen Morse, Jacki Weaver
Drama, Thriller
During a rural summer picnic, a few students and a teacher from an Australian girls' school vanish without a trace. Their absence frustrates and haunts the people left behind. Atmospheric Australian drama from the director of Witness. Mild sexual references, scenes of peril.
FRIDAY 4th JUNE
ZODIAC (15)
11.20pm BBC2
Starring: Jake Gyllenhaal, Mark Ruffalo, Robert Downey Jr
Thriller
In the late 1960s/early 1970s, a San Francisco cartoonist becomes an amateur detective obsessed with tracking down the Zodiac Killer, an unidentified individual who terrorizes Northern California with a killing spree. Underrated thriller from the director of Seven. Some scenes may be upsetting. Strong language and violence.
A FISH CALLED WANDA (15)
11.45pm BBC1
Starring: John Cleese, Jamie Lee Curtis, Kevin Kline, Michael Palin
Comedy, crime
In London, four very different people team up to commit armed robbery, then try to double-cross each other for the loot. Hilarious comedy from John Cleese that won Kevin Kline an Oscar. Strong language and sex references.
SATURDAY 5th JUNE
THE HURT LOCKER (15)
11.45pm BBC1
Starring: Jeremy Renner, Anthony Mackie, Brian Geraghty, Guy Pearce, Ralph Fiennes
War, Drama, Action
During the Iraq War, a Sergeant recently assigned to an army bomb squad is put at odds with his squad mates due to his maverick way of handling his work. Oscar-winning war drama from Kathryn Bigalow. Strong language and gory images.
THE STONE ROSES: MADE OF STONE (15)
1.25am Film4
Starring: Ian Brown, John Squire, Reni, Mani
Documentary, Music
Shane Meadows documents the reunion of iconic British band, The Stone Roses. Fascinating documentary of a great British band. Very strong language.