Director: Will Gluck
Starring: James Cordon, Rose Byrne, Domnhall Gleeson, Elizabeth Debicki, Margot Robbie, Lennie James, David Oyelowo
Written by: Will Gluck, Patrick Burleigh and (based on the characters and tales of "Peter Rabbit") Beatrix Potter
Running Time: 93mins
Cert: U
Release date: 17th May 2021
In 2018, a family film was released that I hated. It was mean-spirited, arrogant and drained any of the charm and affection that the source material had. The film was Peter Rabbit. I even changed its name to Pathetic Bunny! When cinemas finally reopened this past week, the choice of movie entertainment was thin: another Saw movie (not a fan), an Angeline Jolie action film, or Peter Rabbit's sequel. I bit the bullet. To say that my expectations were lower than a sewer! However, no one was more surprised than me to find that Peter Rabbit 2 is a vast improvement. Even to the point that there were moments that I was genuinely laughing. Could it have been the euphoria of returning to the cinema that was making me delirious? Or had they got this one right?
Thomas and Bea are now married, and the rabbits from Thomas's farm are part of the family. Bea has written a book on the adventures of Peter. When a top publisher offers her a book deal, he feels he wants Peter to be more rebellious. Unhappy with the idea, Peter heads to the big city, where he meets Barnabas, a street crook rabbit who knew Peter's father. Taking him under his wing, Peter finds himself heading for the wrong side of the law.
The main problem with the first film was that it was unrecognisable as an adaptation of Beatrix Potter's creation. Peter was a naughty rabbit but never nasty. It seemed so pleased of itself, with an air of smugness. It also had one of the most irresponsible scenes in a family movie: the allergic to blueberry sequence, where Peter purposely tries to throw the berries into Thomas's mouth. This time, it seems that the filmmakers have read the criticism and gone back to the drawing board.
This is a far more charming affair. The arrogance has gone, replaces with a sweet, harmless tone that runs closer to Potter's tale. It also is incredibly self-deprecating, almost to the point that it keeps giving knowing winks to the audience. Jokes about not wanting to turn Bea's creation into a cheesy franchise, not expecting to make a second movie about how annoying Peter's voice is. All of these gags hit their target perfectly, and while the kids may not get them, the adults probably will.
It also has a much more relaxed tone to it. Far from slow-paced, this zips along nicely and yet isn't a succession of quick cuts and high-speed sequences. It allows room for jokes to build. An example is Thomas trying to roll down a hill that ends in disaster. Even though the final section of the slapstick scene is CGI, it did make me laugh out loud.
The performances are far more polished this time. Rose Byrne was always perfectly cast as Bea, while Domnhall Gleeson's Thomas is far less dopey and allowed some pleasant Chaplin-esque comedy moments. David Oyelowo is an excellent addition to the show as the ambitious publisher with "beautiful eyes". Even James Cordon's Peter is less annoying than before (one of the better gags), and Lennie James's Barnabas supplies a new character to keep the franchise feeling fresh.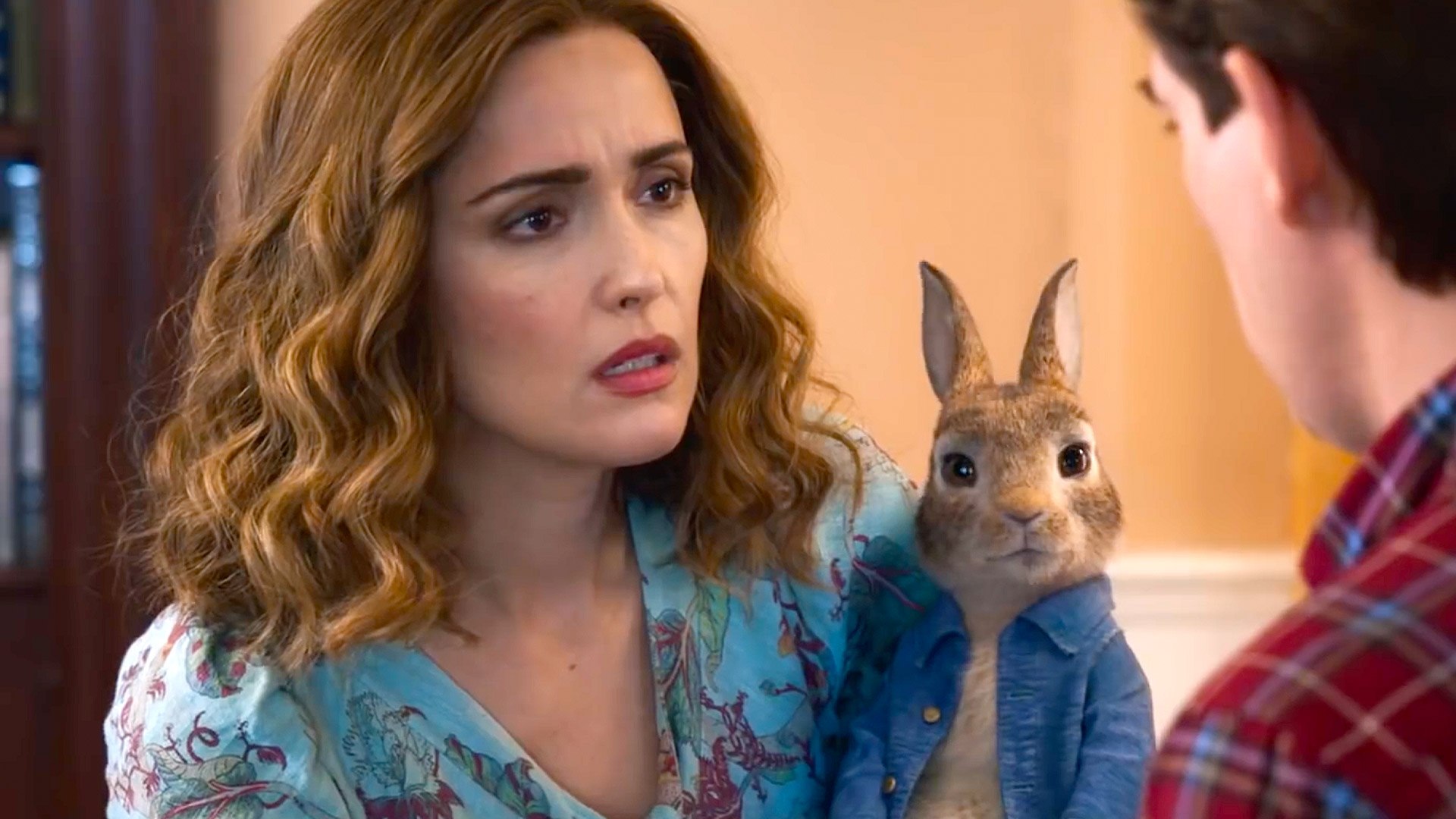 I was genuinely expecting to hate Peter Rabbit 2, and for the first review, since cinemas are back, it would be a negative. Instead, I am pleased to say that this is a much better film than it had any right to be. It's no Paddington 2, but it is undoubtedly moving in the right direction and, who knows, maybe Peter Rabbit 3 will outdo even this? Only time will tell. As a film to return to the cinemas for, it's worth the admission fee.
3 out of 5