The football has been a mixed bag of the good, the bad and the very boring (I'm looking at you, England!) while our Summer has come and gone, with days getting darker earlier from tomorrow, it's best to stay indoors and watch a movie. Here are this week's list of the picks.
Stay safe, look after yourself and have a great week.
STREAMING
AMAZON PRIME
ASSAULT ON PRECINCT 13 (15)
Starring: Austin Stoker, Darwin Joston, Laurie Zimmer, Martin West
Action, Thriller
An unlikely partnership between a Highway Patrol Officer, two criminals and a station secretary is formed to defend a defunct Los Angeles precinct office against a siege by a bloodthirsty street gang. Tense thriller from director John Carpenter. Strong language, violence.
THE KING OF COMEDY (PG)
Starring: Robert DeNiro, Jerry Lewis, Tony Randall, Diahnne Abbott, Sandra Bernhard
Comedy, Drama
Rupert Pupkin is a passionate yet unsuccessful comic who craves nothing more than to be in the spotlight and to achieve this, he stalks and kidnaps his idol to take the spotlight for himself. Terrific black comedy from Martin Scorsese. Mild language and sexual references.
NETFLIX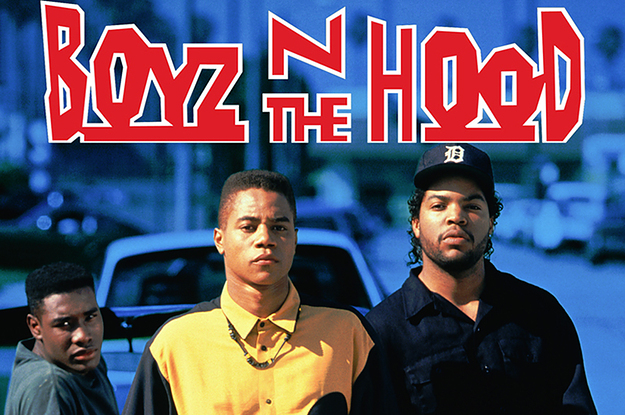 BOYZ N THE HOOD (15)
Starring: Ice Cube, Cuba Gooding Jr., Morris Chestnut, Laurence Fishburne
Drama, crime
Follows the lives of three young males living in the Crenshaw ghetto of Los Angeles, dissecting questions of race, relationships, violence, and future prospects. Outstanding social drama. strong language, bloody violence, sex references, drug references.
AQUAMAN (12)
Starring: Jason Momoa, Nicole Kidman, Amber Heard, Djimon Hounsou, Patrick Wilson, Temuera Morrison
Action, Adventure, Fantasy
Arthur Curry, the human-born heir to the underwater kingdom of Atlantis, goes on a quest to prevent a war between the worlds of ocean and land. Silly but entertaining superhero movie. Moderate violence, scenes of sustained threat.
NOW TV
RAMS (12)
Starring: Sam Neill, Michael Caton, Miranda Richardson
Comedy, Drama
A decades-long feud between two sheep farming brothers comes to a head when disaster strikes their flocks. Light-hearted Australian remake of an Icelandic drama. Moderate bad language, threat, upsetting scenes.
BILL AND TED'S EXCELLENT ADVENTURE (PG)
Starring: Keanu Reeves, Alex Winters, Bernie Casey, Hal Landon Jr., George Carlin
Comedy, Adventure, Fantasy
Two seemingly dumb teens set off on a quest to prepare the ultimate historical presentation with the help of a time machine. Hilarious time-travelling comedy. Mild bad language, sex references, discriminatory behaviour.
DISNEY+
LUCA (PG)
Starring: Jacob Tremblay, Jack Dylan Glazer, Emma Berman, Saverio Raimondo, Maya Rudolph, Jim Gaffigan
Animation, Adventure, Comedy, Fantasy
On the Italian Riviera, an unlikely but strong friendship grows between a human being and a sea monster disguised as a human. Bright and colourful Pixar movie. Rude humour, language, some thematic elements and brief violence.
AN INNOCENT MAN (18)
Starring: Tom Selleck, F. Murray Abraham, Richard Young, Badja Djola, Laila Robins, David Rasche
Action, Drama
A man is framed by two corrupt cops for drugs. After he gets out of prison, he comes after them. Tough prison drama. Strong violence and language.
MOVIES ON TERRESTRIAL TV
SUNDAY 20TH JUNE
THE DETECTIVE (12)
10pm Talking Pictures TV
Starring: Frank Sinatra, Lee Remick, Jacqueline Bisset, Ralph Meeker, William Windom, Robert Duvall
Action, Thriller
Police detective Joe Leland investigates the murder of a gay man. While investigating, he discovers links to official corruption in New York City in this drama that delves into a world of sex and drugs. Tough 60s cop thriller. Moderate sex and violence.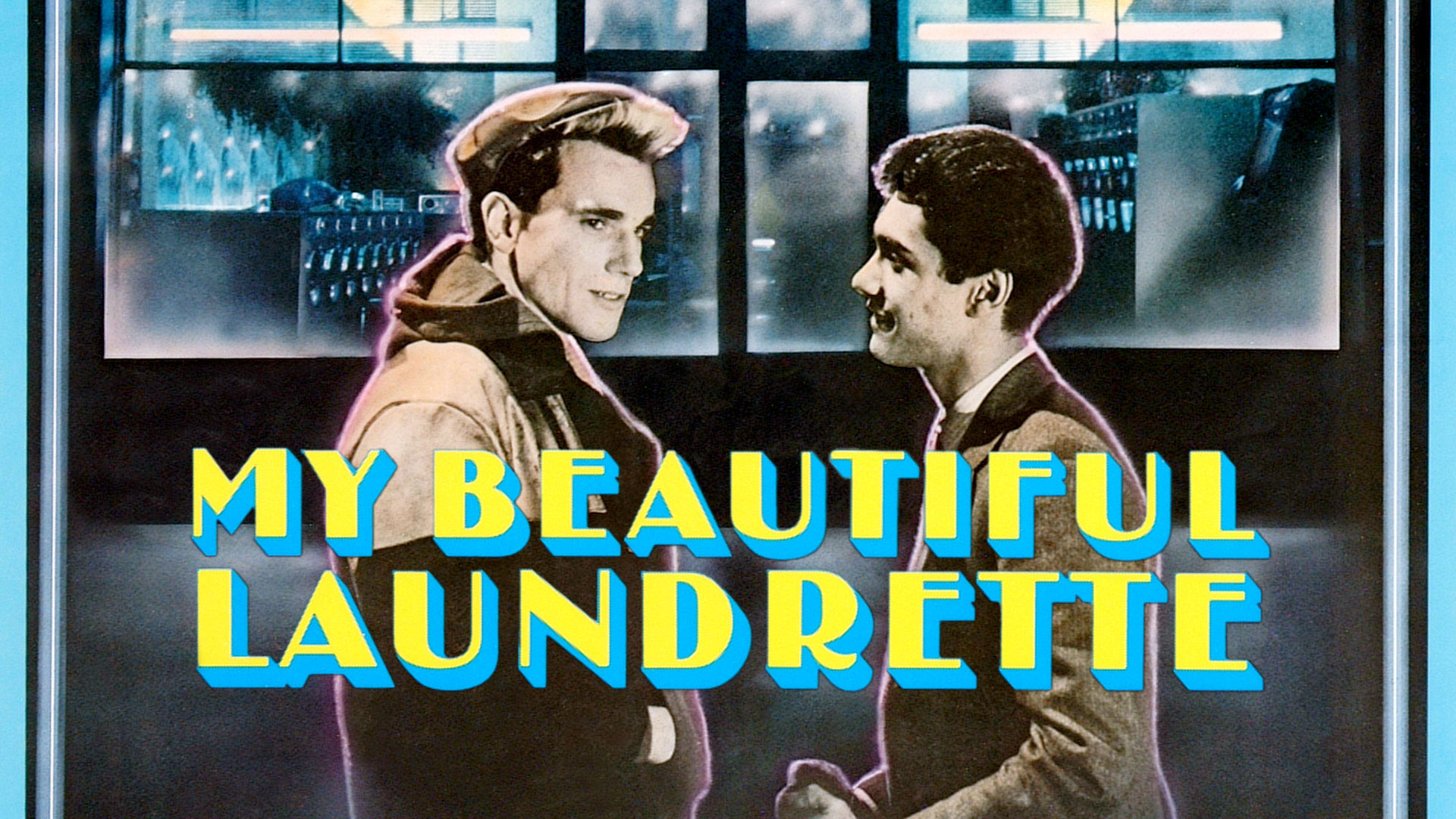 MY BEAUTIFUL LAUNDERETTE (15)
11.15pm Film4
Starring: Gordon Warnecke, Daniel Day-Lewis, Saeed Jaffrey, Rita Wolf, Shirley Anne Field
Drama, Romance
An ambitious Pakistani Briton and his white boyfriend strive for success and hope when they open a glamorous laundromat. Powerful 80s drama that is just as relevant now. Strong language, violence, racial language sex and nudity.
MONDAY 21ST JUNE
UPGRADE (15)
9pm Film4
Starring: Logan Marshall-Green, Michael M. Foster, Richard Cawthorne, Harrison Gilbertson, Betty Gabriel, Rosco Campbell
Action, Sci-Fi, Thriller
Set in the near-future, technology controls nearly all aspects of life. But when the world of Grey, a self-labelled technophobe, is turned upside down, his only hope for revenge is an experimental computer chip implant. Underrated sci-fi action film from the director of The Invisible Man. Strong bloody violence, gory images, language.
GIRL (15)
2.40am Channel 4
Starring: Victor Polster, Arieh Worthalter, Valentijn Dhaenens, Katelijne Damen
Drama
A promising teenage dancer enrols at a prestigious ballet school while grappling with her gender dysphoria. Powerful and beautifully shot drama. Strong sex, self-harm, language. Subtitled.
TUESDAY 22ND JUNE
THUNDERBIRDS ARE GO (U)
4.45pm Film4
Starring: Sylvia Anderson, Shane Rimmer, David Graham
Animation, Action, Adventure
When the launch of a mission to Mars goes awry due to sabotage, International Rescue is requested to assist in the mission's second attempt. Feature length adventures featuring the popular 60s puppets. Mild peril.
DEADPOOL (15)
9pm Film4
Starring: Ryan Reynolds, Morena Baccarin
Comedy, Action
Over-the-top comic book adaptation with Ryan Reynolds as a foul-mouthed superhero who sets out to find the man who changed him into an immortal. Strong bloody violence, strong language, sex references.
WEDNESDAY 23RD JUNE
GOOD WILL HUNTING (15)
9pm 5USA
Starring: Robin Williams, Matt Damon, Ben Affleck, Stellan Skarsgård, Minnie Driver
Drama
Will Hunting, a janitor at M.I.T., has a gift for mathematics, but needs help from a psychologist to find direction in his life. Emotional drama with an Oscar-winning performance from Robin Williams. Strong language and violence.
BAD TIMES AT THE EL ROYALE (15)
9pm Film4
Starring: Jeff Bridges, Chris Hemsworth, Jon Hamm, Dakota Johnson, Cynthia Erivo
Drama, Thriller
Four strangers check in at the El Royale Hotel. The hotel is deserted, staffed by a single desk clerk. Some of the new guests' reasons for being there are less than innocent and some are not who they appear to be. Underrated thriller with a terrific cast. Strong violence, threat, language.
THURSDAY 24TH JUNE
BLAZING SADDLES (12)
10.10pm BBC Four
Starring: Cleavon Little, Gene Wilder, Slim Pickens, Mel Brooks, Harvey Korman, Madeline Khan
Comedy, Western
In order to ruin a western town, a corrupt politician appoints a black Sheriff, who promptly becomes his most formidable adversary. Classic comedy from Mel Brooks. Language, moderate sex references and racist terms.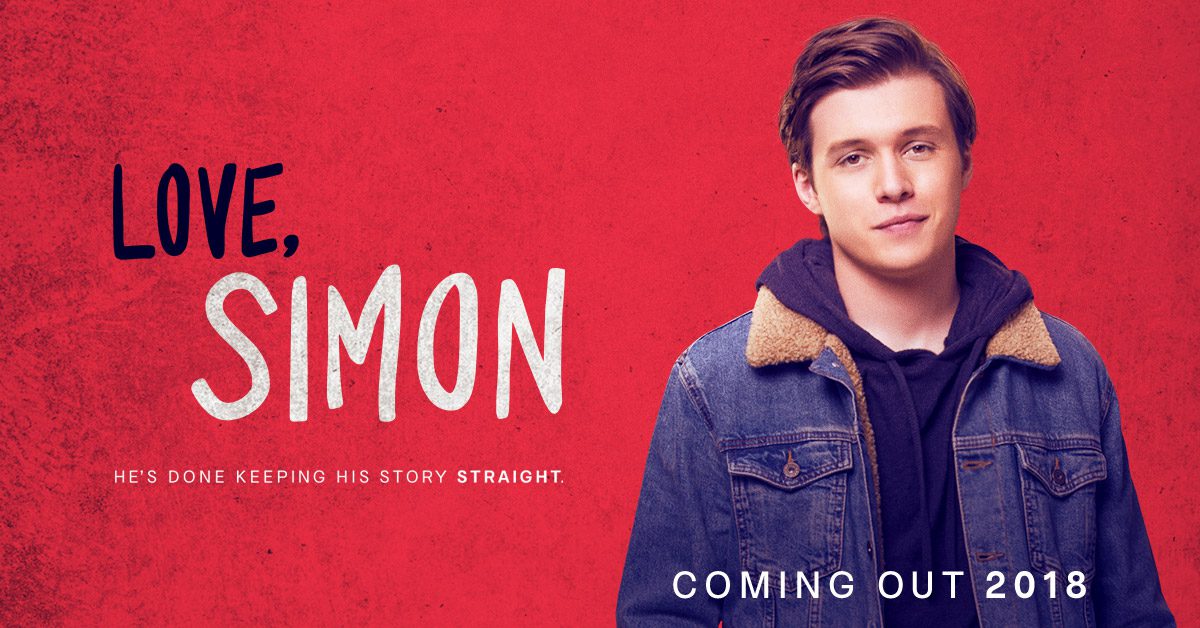 LOVE, SIMON (12)
11.35pm Channel 4
Starring: Nick Robinson, Jennifer Garner, Katherine Langford, Colton Haynes, Josh Duhamel, Talitha Bateman
Comedy, Drama, Romance
Simon Spier keeps a huge secret from his family, his friends and all of his classmates: he's gay. When that secret is threatened, Simon must face everyone and come to terms with his identity. Delightful modern teen comedy. Moderate sex references, infrequent strong language.
FRIDAY 25TH JUNE
ANT-MAN (12)
8.10pm BBC1
Starring: Paul Rudd, Michael Douglas, Evangeline Lilly, Corey Stoll, Michael Pena, Bobby Cannavale
Action, Comedy, Fantasy
Armed with a super-suit with the astonishing ability to shrink in scale but increase in strength, cat burglar Scott Lang must embrace his inner hero and help his mentor, Dr. Hank Pym, plan and pull off a heist that will save the world. Hilarious Marvel superhero adventure. Moderate action violence, moderate bad language.
THE PRODUCERS (PG)
10.35pm BBC1
Starring: Zero Mostel, Gene Wilder, Kenneth Mars, Estelle Winwood, Dick Shawn, Lee Meredith
Comedy, Musical
A stage-play producer devises a plan to make money by producing a sure-fire flop. Mel Brooks' first movie is a superb black comedy. Mild sex references, violence, language, discriminatory terms.
SATURDAY 26TH JUNE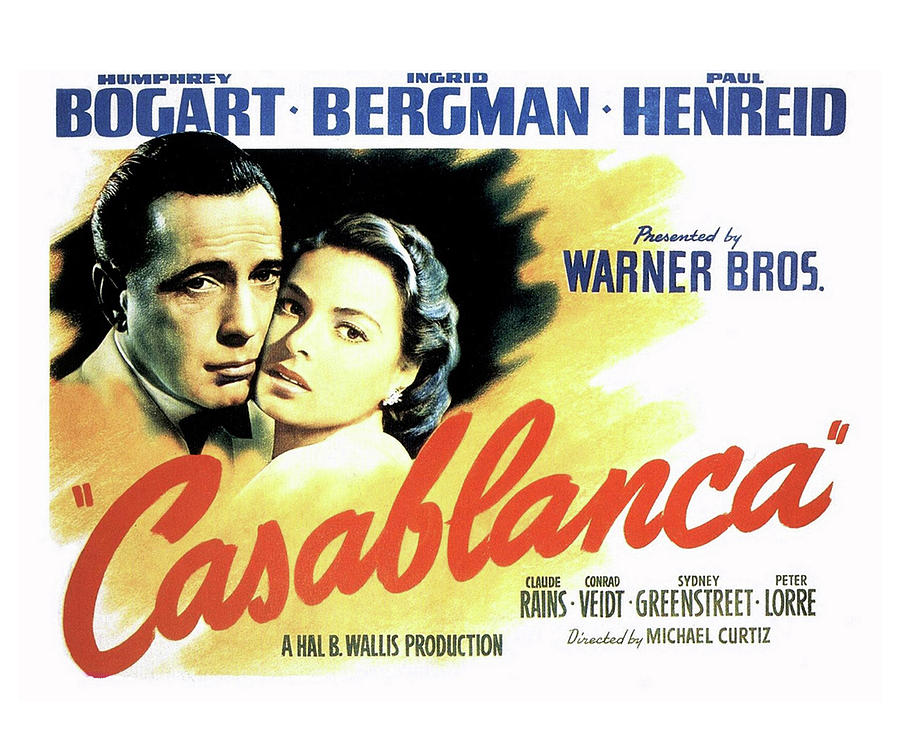 CASABLANCA (U)
4.50pm BBC2
Starring: Humphrey Bogart, Claude Rains, Conrad Veidt, Ingrid Bergman, Paul Henreid
Drama, Romance
A cynical expatriate American café owner struggles to decide whether or not to help his former lover and her fugitive husband escape the Nazis in French Morocco. Classic wartime romance. Mild violence. Black and white.
ALL ABOUT EVE (U)
8.35pm Talking Pictures TV
Starring: Bette Davis, Anne Baxter, George Sanders, Celeste Holm
Drama
A seemingly timid but secretly ruthless ingénue insinuates herself into the lives of an aging Broadway star and her circle of theatre friends. Biting wit in this classic drama. Very mild sex references. Black and white.