It's coming home! England are doing okay for once in the football, so spirits are high at the moment. We also have Wimbledon taking over the TV schedules and with the Olympics around the corner, all those not into sport are having a tough time. Thank goodness I'm here to point you to the alternatives with another week of movie picks.
Stay safe, look after yourself and have a good week. (And happy Independence Day)
STREAMING
AMAZON PRIME
CINEMA PARADISO (12)
Starring: Philippe Noiret, Salvatore Cascio, Jacques Perrin
Comedy, Drama
A filmmaker recalls his childhood when falling in love with the pictures at the cinema of his home village and forms a deep friendship with the cinema's projectionist. Wonderful and touching Italian drama. Moderate sex references, nudity, threat, injury detail. Subtitled.
STOP MAKING SENSE (PG)
Starring: Talking Heads
Concert, Music
An innovative concert movie for the rock group Talking Heads. One of the best concert movies ever from Jonathan Demme, the director of The Silence of the Lambs. Infrequent mild bad language.
NETFLIX
FAST & FURIOUS PRESENTS: HOBBS AND SHAW (12)
Starring: Dwayne Johnson, Jason Statham, Idris Elba, Vanessa Kirby, Helen Mirren
Action, Adventure, Thriller
Lawman Luke Hobbs and outcast Deckard Shaw form an unlikely alliance when a cyber-genetically enhanced villain threatens the future of humanity. Bonkers but incredibly entertaining Fast & Furious spin-off. Moderate violence, infrequent strong language.
E.T: THE EXTRA TERRESTRIAL (U)
Starring: Dee Wallace, Henry Thomas, Peter Coyote
Fantasy, family, sci-fi
A troubled child summons the courage to help a friendly alien escape Earth and return to his home world. With John Williams' superb score, Spielberg's classic will break even the hardest hearts. very mild language and threat.
NOW TV
BILL AND TED FACE THE MUSIC (PG)
Starring: Keanu Reeves, Alex Winter, Kristen Schaal, William Sandler, Samara Weaving, Brigette Lundy-Paine
Comedy, Adventure
Once told they'd save the universe during a time-traveling adventure, 2 would-be rockers from San Dimas, California find themselves as middle-aged dads still trying to crank out a hit song and fulfill their destiny. A joyous return of Bill and Ted. Silly but fun. Mild bad language, fantasy violence.
LA LA LAND (12)
Starring: Ryan Gosling, Emma Stone, Rosemarie DeWitt, J.K. Simmons, John Legend
Musical, Comedy, Drama
While navigating their careers in Los Angeles, a pianist and an actress fall in love while attempting to reconcile their aspirations for the future. Magical Oscar-winning musical. Infrequent strong language.
DISNEY+
ROAD TO PERDITION (15)
Starring: Tom Hanks, Paul Newman, Jude Law, Jennifer Jason Leigh, Stanley Tucci, Daniel Craig
Crime, Drama, Thriller
A mob enforcer's son witnesses a murder, forcing him and his father to take to the road, and his father down a path of redemption and revenge. Sam Mendes' beautifully shot gangster movie. Violence, language, infrequent mild sex and drug references.
CHRONICLE (15)
Starring: Dane DeHaan, Alex Russell, Michael B. Jordan, Michael Kelly
Adventure, Drama, Sci-Fi
Three high school friends gain superpowers after making an incredible discovery underground. Soon they find their lives spinning out of control and their bond tested as they embrace their darker sides. Interesting twist to the superhero movie. Bloody injury detail, moderate violence, moderate sex references, language and threat.
MOVIES ON TERRESTRIAL TV
YESTERDAY (12)
8pm BBC1
Starring: Lily James, Himesh Patel, Kate McKinnon, Ana de Armas, Ed Sheeran, Sanjeev Bhaskar
Musical, Comedy, Romance, Fantasy
A struggling musician realizes he's the only person on Earth who can remember The Beatles after waking up in an alternate timeline where they never existed. Danny Boyle and Richard Curtis team up for this sweet-natured comedy. Infrequent strong language, drug references, moderate sex references.
MOLLY'S GAME (15)
11.25pm BBC1
Starring: Jessica Chastain, Idris Elba, Kevin Costner, Michael Cena, Jeremy Strong
Biopic, Drama
The true story of Molly Bloom, an Olympic-class skier who ran the world's most exclusive high-stakes poker game and became an FBI target. Exceptional drama from award-winning writer Aaron Sorkin. Language, drug content and some violence.
MONDAY 5TH JULY
THE BOURNE IDENTITY (12)
8pm ITV4
Starring: Matt Damon, Franka Potente, Chris Cooper, Clive Owen
Thriller, Action
A man is picked up by a fishing boat, bullet-riddled and suffering from amnesia, before racing to elude assassins and attempting to regain his memory. Cracking action-packed spy thriller. Moderate violence, infrequent strong language.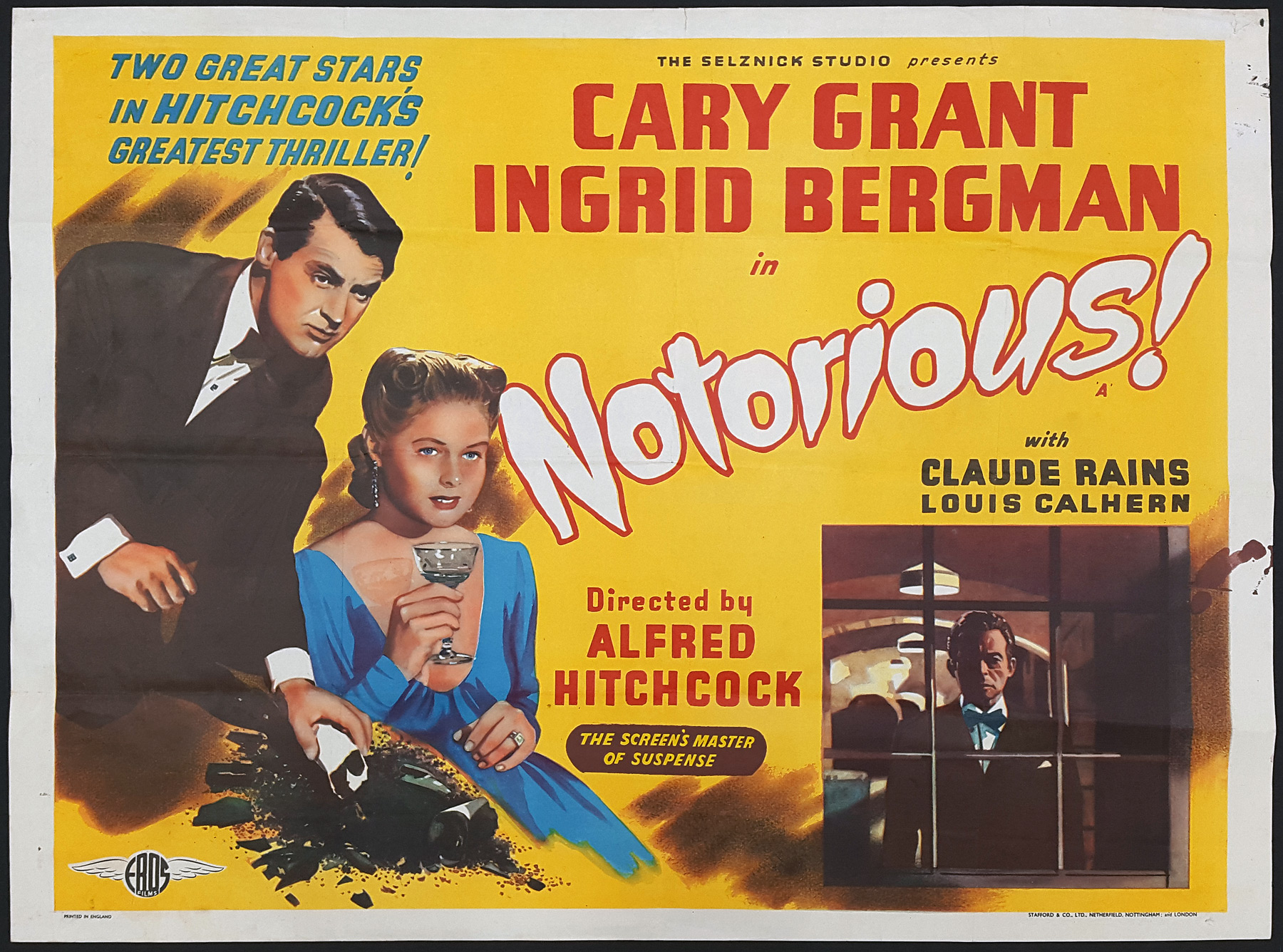 NOTORIOUS (U)
9pm Talking Pictures TV
Starring: Cary Grant, Ingrid Bergman, Claude Rains, Louis Calhern
Drama, Film-Noir, Romance
A woman is asked to spy on a group of Nazi friends in South America. How far will she have to go to ingratiate herself with them? Classic Alfred Hitchcock drama. Mild sex references and threat. Black and white.
TUESDAY 6TH JULY
CON AIR (18)
10pm ITV4
Starring: Nicolas Cage, John Cusack, John Malkovich
Action, adventure
Newly paroled ex-con and former U.S. Ranger Cameron Poe finds himself trapped in a prisoner transport plane when the passengers seize control. Brutal blockbuster with everything turned up to 11. Strong language and violence.
DISTRICT 9 (15)
10pm Great Movies
Starring: Sharlto Copley, David James, Jason Cope, Nathalie Boltt
Action, Sci-Fi, Thriller
Violence ensues after an extra-terrestrial race forced to live in slum-like conditions on Earth finds a kindred spirit in a government agent exposed to their biotechnology. Terrific sci-fi thriller. Strong language and strong bloody violence.
WEDNESDAY 7TH JULY
IT FOLLOWS (15)
9pm Horror Channel
Starring: Maika Monroe, Heather Fairbanks, Linda Boston, Ruby Harris
Horror, Thriller
A young woman is followed by an unknown supernatural force after a sexual encounter. Inventive and creepy horror thriller. Strong threat, sexualised nudity, violence, gory images, strong language.
THE UNTOUCHABLES (15)
10.05pm ITV4
Starring: Kevin Costner, Sean Connery, Charles Martin Smith, Andy Garcia, Robert De Niro
Drama, Crime, Thriller
During the era of Prohibition in the United States, Federal Agent Eliot Ness sets out to stop ruthless Chicago gangster Al Capone and, because of rampant corruption, assembles a small, hand-picked team to help him. Excellent gangster thriller from Brian DePalma and an Oscar win for Sean Connery. Strong violence and strong language.
THURSDAY 8TH JULY
THE LIVING DAYLIGHTS (PG)
9pm ITV4
Starring: Timothy Dalton, Maryam d'Abo, Joe Don Baker, Art Malik, Jeroen Krabbe
Action, Adventure, Thriller
James Bond is sent to investigate a KGB policy to kill all enemy spies and uncovers an arms deal that potentially has major global ramifications. Timothy Dalton's first outing as Bond. Moderate action violence.
CLASH OF THE TITANS (12)
10.25pm BBC FOUR
Starring: Harry Hamlin, Judi Bowker, Laurence Olivier, Ursula Andress, Maggie Smith, Burgess Meredith
Action, Adventure, Fantasy
Perseus must battle Medusa and the Kraken to save the Princess Andromeda. Mystical adventure with Ray Harryhausen special effects. Moderate fantasy violence.
FRIDAY 9TH JULY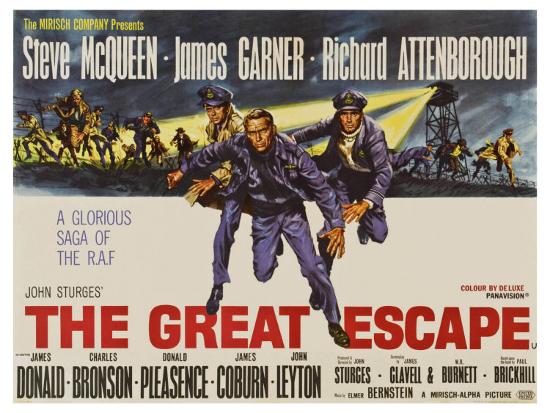 THE GREAT ESCAPE (PG)
1.10pm Film4
Starring: Steve McQueen, James Garner, Richard Attenborough, James Donald, Charles Bronson, Donald Pleasance, James Coburn
War, Adventure, Drama
Allied prisoners of war plan for several hundred of their number to escape from a German camp during World War II. Classic wartime drama with that famous motorcycle sequence. Mild violence, language, injury detail.
AMY (15)
11.05pm Channel 4
Starring: Amy Winehouse
Documentary, Music
Archival footage and personal testimonials present an intimate portrait of the life and career of British singer/songwriter Amy Winehouse. Heartbreakingly brilliant documentary. Very strong language, strong drug references.
SATURDAY 10TH JULY
THE DRIVER (15)
9.35pm Talking Pictures TV
Starring: Ryan O'Neal, Isabelle Adjani, Bruce Dern
Action, Thriller
A getaway driver becomes the latest assignment for a tenacious detective. Explosive action movie from the director of The Warriors. Strong violence and mild language.
HAPPY DEATH DAY (15)
10.55pm Film4
Starring: Jessica Rothe, Israel Broussard, Ruby Modine
Thriller, Mystery, Horror
A college student must relive the day of her murder over and over again, in a loop that will end only when she discovers her killer's identity. Enjoyable Groundhog Day style horror. Strong threat, violence, sex references.