Summer is finally here! A heatwave is hitting us for this week, which will mean the last thing you want to do is sit in front of your home entertainment systems and watch movies. However, if you do, then here are this week's choices.
Stay safe, look after yourself and have a great week!
STREAMING
AMAZON PRIME
GUNS AKIMBO (18)
Starring: Daniel Radcliffe, Samara Weaving, Ned Dennehy, Natasha Liu Bordizzo
Action, Comedy, Thriller
A meek coder becomes a reluctant participant in an online extreme fight club, armed with a pair of guns which have been bolted to his hands. Bonkers action comedy lifted by Daniel Radcliffe. strong bloody violence, very strong language, drug use, sexual references and brief graphic nudity.
THE MATRIX (15)
Starring: Keanu Reeves, Laurence Fishburne, Carrie-Ann Moss, Hugo Weaving, Joe Pantoliano
Action, Sci-Fi
When a beautiful stranger leads computer hacker Neo to a forbidding underworld, he discovers the shocking truth–the life he knows is the elaborate deception of an evil cyber-intelligence. Spectacular action thriller with amazing special effects. Violence and language.
NETFLIX
SHAUN THE SHEEP MOVIE (U)
Starring: Justin Fletcher, John Sparkes, Omid Djalili, Richard Webber
Animation, Adventure, Comedy
When Shaun decides to take the day off and have some fun, he gets a little more action than he bargained for. A mix up with the Farmer, a caravan and a very steep hill lead them all to the Big City and it's up to Shaun and the flock to return everyone safely to the green grass of home. Wonderful Aardman animation based on the hit TV series. Rude humour.
FANTASTIC MR FOX (PG)
Starring: George Clooney, Meryl Streep, Bill Murray, Jason Schwartzman, Michael Gambon, Willem Dafoe, Owen Wilson, Jarvis Cocker
Animation, Adventure, Comedy
An urbane fox cannot resist returning to his farm raiding ways and then must help his community survive the farmers' retaliation. Wes Anderson's bizarre version of Roald Dahl's children's favourite. Mild violence and scary scenes.
NOW TV
BARB AND STAR GO TO VISTA DEL MAR (15)
Starring: Kristen Wiig, Annie Mumolo, Jamie Dornan
Comedy
Lifelong friends Barb and Star embark on the adventure of a lifetime when they decide to leave their small Midwestern town for the first time – ever. Madcap comedy from the writers of Bridesmaids. Strong sex references, drug misuse and strong language.
COME AWAY (PG)
Starring: David Oyelowo, Anna Chancellor, Angelina Jolie, Gugu Mbatha-Raw, Michael Caine
Adventure, Drama, Fantasy
When their eldest brother dies, Peter and Alice seek to save their parents from despair until they are forced to choose between home and imagination, setting the stage for their iconic journeys into Wonderland and Neverland. Creative fantasy mixing Peter Pan and Alice in Wonderland. Mild violence, upsetting scenes.
DISNEY+
BUTCH CASSIDY AND SUNDANCE KID (PG)
Starring: Paul Newman, Robert Redford, Katharine Ross, Strother Martin, Jeff Corey
Biopic, Adventure, Western
Wyoming, early 1900s. Butch Cassidy and The Sundance Kid are the leaders of a band of outlaws. After a train robbery goes wrong they find themselves on the run with a posse hard on their heels. Their solution – escape to Bolivia. One of the finest westerns made with two charismatic leads. Moderate violence.
FLIGHT OF THE PHOENIX (12)
Starring: Dennis Quaid, Giovanni Ribisi, Tyrese Gibson, Miranda Otto, Hugh Laurie
Action, Adventure, Drama
Survivors of a plane crash in the Mongolian desert work together to build a new plane. Decent remake of the classic James Stewart adventure. Strong language and moderate peril.
MOVIES ON TERRESTRIAL TV
SUNDAY 18TH JULY
WEST SIDE STORY (PG)
1.50pm BBC2
Starring: Natalie Wood, Richard Beymer, Russ Tamblyn, Rita Moreno, George Chakiris
Musical, Drama
Two youngsters from rival New York City gangs fall in love, but tensions between their respective friends build toward tragedy. Fantastic Oscar winning drama based on Romeo and Juliet. Mild violence and racist terms.
HAIL, CAESAR! (12)
4.45pm Film4
Starring: Josh Brolin, George Clooney, Alden Ehrenreich, Ralph Fiennes, Jonah Hill, Scarlett Johansson, Frances McDormand, Tilda Swinton, Channing Tatum
Comedy, Drama, Music
MONDAY 19TH JULY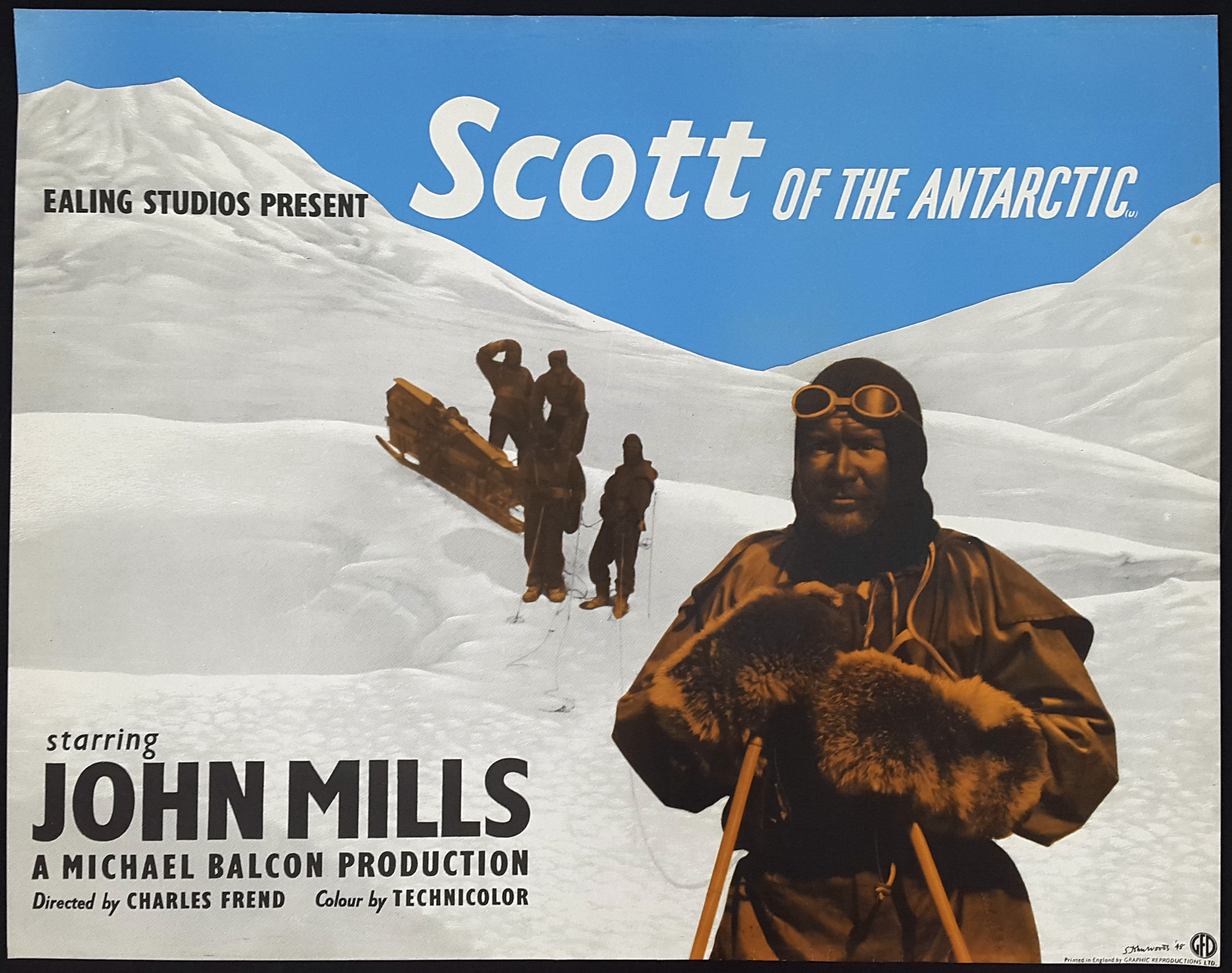 SCOTT OF THE ANTARCTIC (U)
2.30pm BBC2
Starring: John Mills, Derek Bond, Harold Warrender, James Justice, Kenneth More, Christopher Lee
Action, Adventure, Biopic
The story of British explorer Robert Falcon Scott's 1912 expedition and his quest to be the first to reach the South Pole. Excellent British screen version of the famous expedition. Mild peril. Black and white.
'71 (15)
11.20pm Film4
Starring: Jack O'Connell, Paul Anderson, Sean Harris, Richard Dormer
Action, Drama
In 1971, a young and disoriented British soldier is accidentally abandoned by his unit following a riot on the deadly streets of Belfast. Terrific drama with a strong lead in Jack O'Connell. Very strong language, strong bloody violence, injury detail.
TUESDAY 20TH JULY
THE MAN IN THE WHITE SUIT (U)
2.50pm BBC2
Starring: Alec Guinness, Joan Greenwood, Cecil Parker, Michael Gough
Comedy, Drama
An altruistic chemist invents a fabric which resists wear and stain as a boon to humanity, but big business and labour realize it must be suppressed for economic reasons. Classic Ealing comedy. Black and white.
THE HOT ROCK (PG) (aka: How To Steal A Diamond in Four Uneasy Lessons)
10.55pm Talking Pictures TV
Starring: Robert Redford, George Segal, Zero Mostel, Ron Leibman, Paul Sand
Action, Comedy
Dortmunder and his pals plan to steal a huge diamond from a museum. But this turns out to be only the first time they have to steal it… Excellent 70's crime caper. Mild violence, threat and mild language.
WEDNESDAY 21ST JULY
BIG EYES (12)
4.15pm Film4
Starring: Amy Adams, Christoph Waltz, Danny Huston, Terence Stamp, Jason Schwartzman.
Biopic, Drama
A drama about the awakening of painter Margaret Keane, her phenomenal success in the 1950s, and the subsequent legal difficulties she had with her husband, who claimed credit for her works in the 1960s. Underrated biopic from director Tim Burton. Infrequent strong language, moderate threat.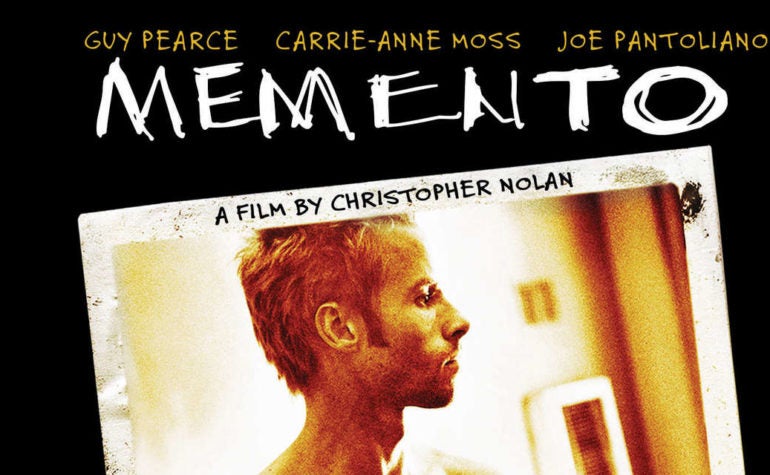 MEMENTO (15)
11.15pm BBC2
Starring: Guy Pearce, Carrie-Anne Moss, Joe Pantoliano, Mark Boone Junior
Thriller
A man with short-term memory loss attempts to track down his wife's murderer. Outstanding head-spinning thriller from director Christopher Nolan. Violence, language and some drug content.
THURSDAY 22ND JULY
JULIA (PG)
6.40pm Talking Pictures TV
Starring: Jane Fonda, Vanessa Redgrave, Jason Robards, Hal Holbrook, Rosemary Murphy
Drama
At the behest of an old and dear friend, playwright Lillian Hellman undertakes a dangerous mission to smuggle funds into Nazi Germany. Forgotten drama with two outstanding leads. Mild language, sexual references, violence, peril and threat.
WINGS OF DESIRE (12)
11.15pm Film4
Starring: Peter Falk, Bruno Ganz, Solveig Dommartin, Otto Sander, Curt Bois
Drama, Fantasy, Romance
An angel tires of overseeing human activity and wishes to become human when he falls in love with a mortal. Wim Wenders' wonderful cult classic. Brief nudity, language and suicide themes. Subtitled.
FRIDAY 23RD JULY
CRAWL (15)
9pm Film4
Starring: Kaya Scodelario, Barry Pepper, Morfydd Clark, Anson Boon, Ross Anderson, Ami Metcalf, George Somner
Action, Horror, Thriller
A young woman, while attempting to save her father during a category 5 hurricane, finds herself trapped in a flooding house and must fight for her life against alligators. Underrated monster horror. Strong bloody injury detail, threat, violence, language.
THE LOST BOYS (15)
10.35pm BBC1
Starring: Jason Patric, Jami Gertz, Barnard Hughes, Dianne Wiest, Kiefer Sutherland, Corey Haim
Comedy, Horror
After moving to a new town, two brothers discover that the area is a haven for vampires. 80s cult favourite with added mullets. Moderate violence and horror.
SATURDAY 24TH JULY
THE ODD COUPLE (PG)
9pm Great Movies Classic
Starring: Walter Matthau, Jack Lemmon, Herb Edelman, John Fiedler, Carole Shelley, Monica Evans
Comedy
Two friends try sharing an apartment, but their ideas of housekeeping and lifestyles are as different as night and day. Hilarious Neil Simon comedy. Innuendo, some language, suicide themes and brief sensuality.
LADY BIRD (15)
10.30pm BBC1
Starring: Saoirse Ronan, Laurie Metcalf, Tracy Letts, Lois Smith, Lucas Hedges, Timothee Chalamet, Beanie Feldstein
Comedy, Drama
In 2002, an artistically inclined seventeen-year-old girl comes of age in Sacramento, California. Wonderful Saoirse Ronan shines in this Greta Gerwin's coming-of-age comedy. Very strong language, brief strong nudity.