It's been a very mixed week with tales of global warming getting worse, a country being taken over and other shocking acts of violence, so let's just take our minds away from the news and watch a movie or two.
Stay safe, look after yourself and have a great week.
STREAMERS
AMAZON PRIME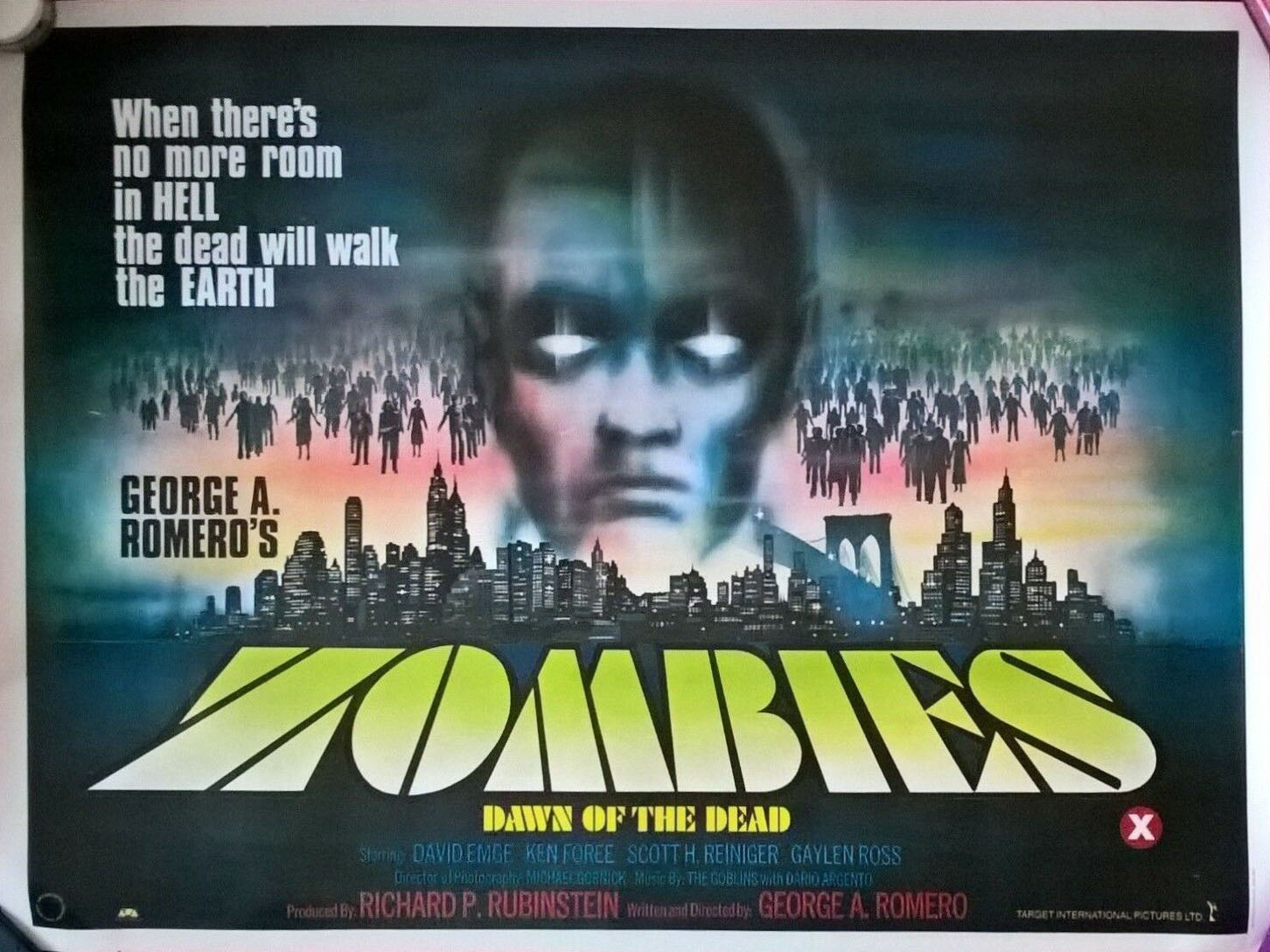 DAWN OF THE DEAD (18)
Starring: Davd Emge, Ken Foree, Scott H. Reiniger, Gayleen Ross
Horror, Thriller
Following an ever-growing epidemic of zombies that have risen from the dead, two Philadelphia S.W.A.T. team members, a traffic reporter, and his television executive girlfriend seek refuge in a secluded shopping mall. George A. Romeo's gory follow-up to Night of the Living Dead. Strong bloody violence, gore, language.
MYSTERY MEN (12)
Starring: Ben Stiller, William H. Macy, Geoffrey Rush, Greg Kinnear, Janeane Garofalo, Eddie Izzard, Kel Mitchell
Action, Comedy, Fantasy
A group of inept amateur superheroes must try to save the day when a supervillain threatens to destroy a major superhero and the city. Impressive cast in this forgotten comedy. Moderate violence, brief gore, sex references, implied strong language.
NETFLIX
I GIVE IT A YEAR (15)
Starring: Rose Byrne, Ralf Spall, Anna Farris, Simon Baker, Minnie Driver, Stephen Merchant
Comedy, Romance
Newlywed couple Nat and Josh are deliriously happy despite their differences, though friends and family aren't convinced that they can last. With their first anniversary approaching and attractive alternatives in the mix, can they last? Hilarious anti-romantic comedy. Sexual content, language and some graphic nudity.
THE MULE (15)
Starring: Clint Eastwood, Dianne Wiest, Michael Pena, Laurence Fishburne, Bradley Cooper
Drama, Thriller
A ninety-year-old horticulturist and Korean War veteran turns drug mule for a Mexican cartel. Eastwood returns to the screen with this true story. Strong language, sexualised nudity, language.
NOW TV
2001: A SPACE ODYSSEY (U)
Starring: Keir Dullea, Gary Lockwood, Robert Beatty, Sean Sullivan, Douglas Rain
Sci-Fi, Adventure
After discovering a mysterious artefact buried beneath the Lunar surface, mankind sets off on a quest to find its origins with help from intelligent supercomputer H.A.L. 9000. Stanley Kubrick's visually stunning sci-f- classic. Mild violence, threat.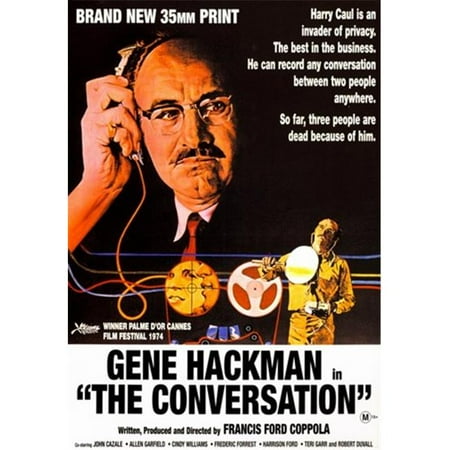 THE CONVERSATION (12)
Starring: Gene Hackman, John Cazale, Cindy Williams, Frederic Forrest, Allen Garfield
Thriller, Drama
A paranoid, secretive surveillance expert has a crisis of conscience when he suspects that the couple he is spying on will be murdered. Francis Ford Coppola's cracking conspiracy thriller. Infrequent moderate violence and language.
DISNEY+
GREEN CARD (15)
Starring: Gerard Depardieu, Andie MacDowell, Robert Prosky, Gregg Edelman, Bebe Neuwirth
Comedy, Drama, Romance
A man wanting to stay in the US enters into a marriage of convenience, but it turns into more than that. Popular romance from the 90s. Language and sexual references.
JOY (12)
Starring: Jennifer Lawrence, Robert De Niro, Bradley Cooper, Diane Ladd, Virginia Madsen
Biopic, Drama
Joy is the story of the title character, who rose to become founder and matriarch of a powerful family business dynasty. Fascinating biopic with a strong lead cast. Brief strong language.
MOVIES ON TERRESTRIAL TV
SUNDAY 15TH AUGUST
DORA AND THE LOST CITY OF GOLD (PG)
3.45pm Channel 4
Starring: Isabela Moner, Eugenio Derbez, Michael Pena, Eva Longoria
Adventure, Comedy
Dora, a teenage explorer, leads her friends on an adventure to save her parents and solve the mystery behind a lost city of gold. Based on Dora The Explorer, a film that shouldn't be this much fun. Mild threat, rude humour.
YOU'RE NEXT (18)
9pm Horror Channel
Starring: Sharni Vinson, Joe Swanberg, Barbara Crampton, Amy Seimetz, Ti West
Horror, Thriller
When the Davison family comes under attack during their wedding anniversary getaway, the gang of mysterious killers soon learns that one of the victims harbours a secret talent for fighting back. Gory but enjoyable horror. Strong bloody violence and strong language.
MONDAY 16TH AUGUST
A SHOT IN THE DARK (PG)
11am Film4
Starring: Peter Sellers, Elke Sommers, George Sanders, Herbert Lom
Comedy
Inspector Jacques Clouseau investigates the murder of Mr. Benjamin Ballon's driver at a country estate. The second in the hilarious Pink Panther movies. Mild sex references.
CITY SLICKERS (12)
4.25pm Film4
Starring: Billy Crystal, Daniel Stern, Bruno Kirby, Patricia Wettig, Helen Slater, Jack Palance
Adventure, Comedy
On the verge of turning 40, an unhappy Manhattan yuppie is roped into joining his two friends on a cattle drive in the southwest. Hilarious comedy with an Oscar turn from Jack Palance. Moderate sex references and language.
TUESDAY 17TH AUGUST
ARRIVAL (12)
9pm Film4
Starring: Amy Adams, Jeremy Renner, Forest Whittaker, Mark O'Brien, Michael Stuhlbarg, Tzi Ma
Drama, Sci-Fi
A linguist works with the military to communicate with alien lifeforms after twelve mysterious spacecraft appear around the world. Wonderful sci-fi drama from the director of Blade Runner 2049. Infrequent strong language.
SEARCHING (12)
11.20pm Film4
Starring: John Cho, Debra Messing, Joseph Lee, Michelle La
Thriller
After his teenage daughter goes missing, a desperate father tries to find clues on her laptop. Gripping thriller seen from technology screens. Infrequent strong language, moderate violence, drug references.
WEDNESDAY 18TH AUGUST
THE OLD MAN & THE GUN (12)
9pm Film4
Starring: Robert Redford, Casey Affleck, Danny Glover, Sissy Spacek, Tom Waits, Elizabeth Moss
Biopic, Comedy
Based on the true story of Forrest Tucker and his audacious escape from San Quentin at the age of 70 to an unprecedented string of heists that confounded authorities and enchanted the public. Redford shines in this unusual crime caper. Infrequent strong language.
COLD WAR (15)
1am Film4
Starring: Tomasz Kot, Joanna Kulig, Jeanne Balibar, Cedric Kahn, Agata Kulesza, Borys Szyc
Drama, Music, Romance
In the 1950s, a music director falls in love with a singer and tries to persuade her to flee communist Poland for France. Beautifully looking drama. Strong language. Black and white. Subtitled.
THURSDAY 19TH AUGUST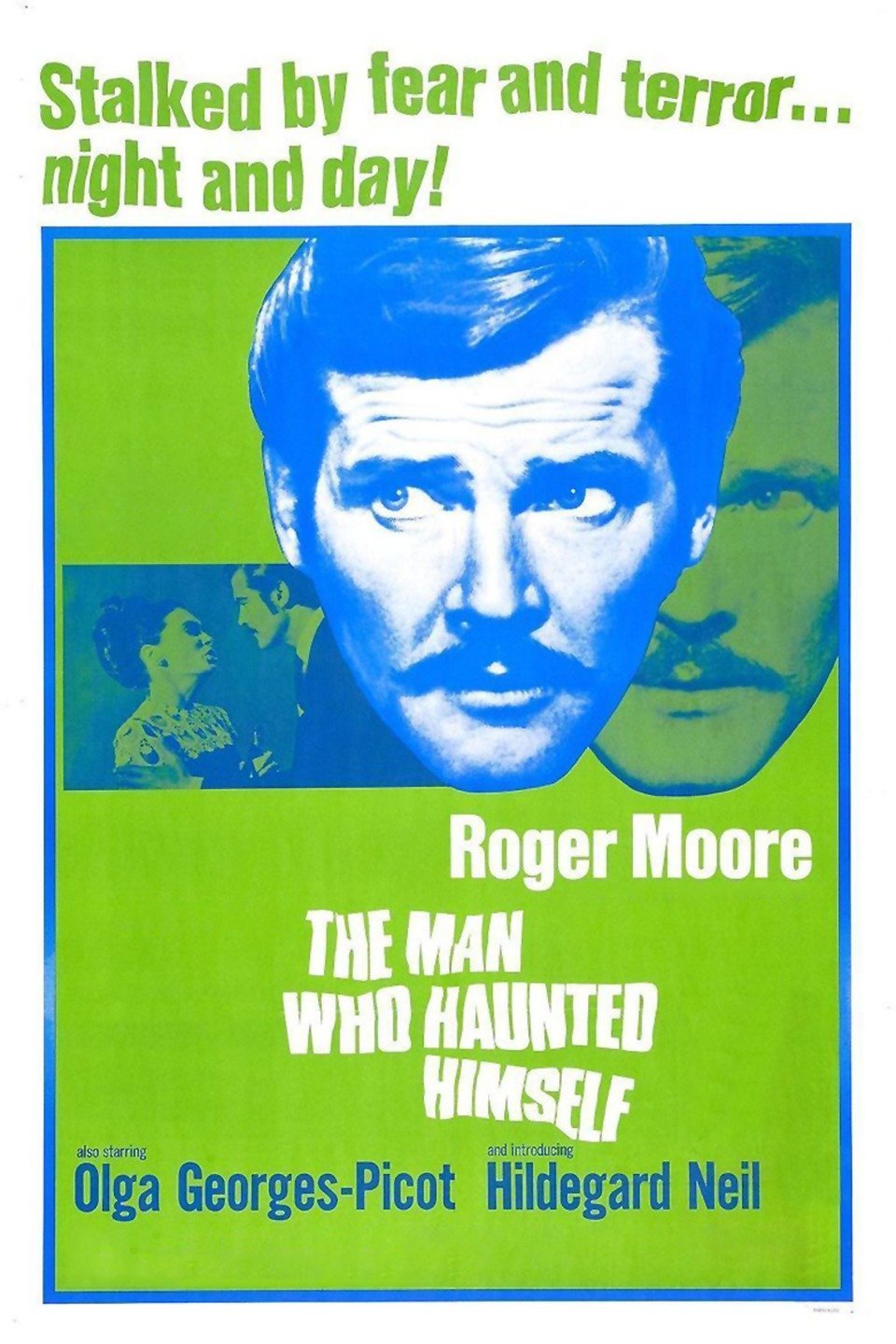 THE MAN WHO HAUNTED HIMSELF (PG)
10.10pm Talking Pictures TV
Starring: Roger Moore, Olga George-Picot, Hildegard Neil, Hugh Mackenzie, Alastair Mackenzie, Anton Rodgers, Freddie Jones
Thriller
Harold Pelham encounters a duplicate of himself in the aftermath of a car crash. After that moment, his life is upset. Unusual but gripping British thriller. Mild language, sex references and violence.
VIVA LAS VEGAS (U)
10.30pm BBC Four
Starring: Elvis Presley, Ann-Margret, Cesare Danova, William Demarst, Nicky Blair
Comedy, Musical
A race car driver preparing for the Grand Prix, wiles his time in Las Vegas working as a waiter to pay for his new engine. Soon, he strikes up a romance with a beautiful young woman. Fun Elvis musical.
FRIDAY 20TH AUGUST
DESTROYER (15)
10.35pm BBC1
Starring: Nicole Kidman, Toby Kebbell, Scoot McNairy, Bradley Whitford, Tatiana Maslany, Sebastian Stan
Action, Drama
A police detective reconnects with people from an undercover assignment in her distant past in order to make peace. Underrated drama with a brilliant performance from Nicole Kidman. Very strong language, strong violence, sex.
FRANKENSTEIN CREATED WOMAN (12)
11.20pm Talking Pictures TV
Starring: Peter Cushing, Susan Denberg, Thorley Walters, Derek Fowlds, Alan McNaughton, Peter Blythe
Horror, Sci-Fi
After being reanimated, Baron Frankenstein transfers the soul of an executed young man into the body of his lover, prompting her to kill the men who wronged them. One of the best Hammer horrors. Moderate horror and language.
SATURDAY 21ST AUGUST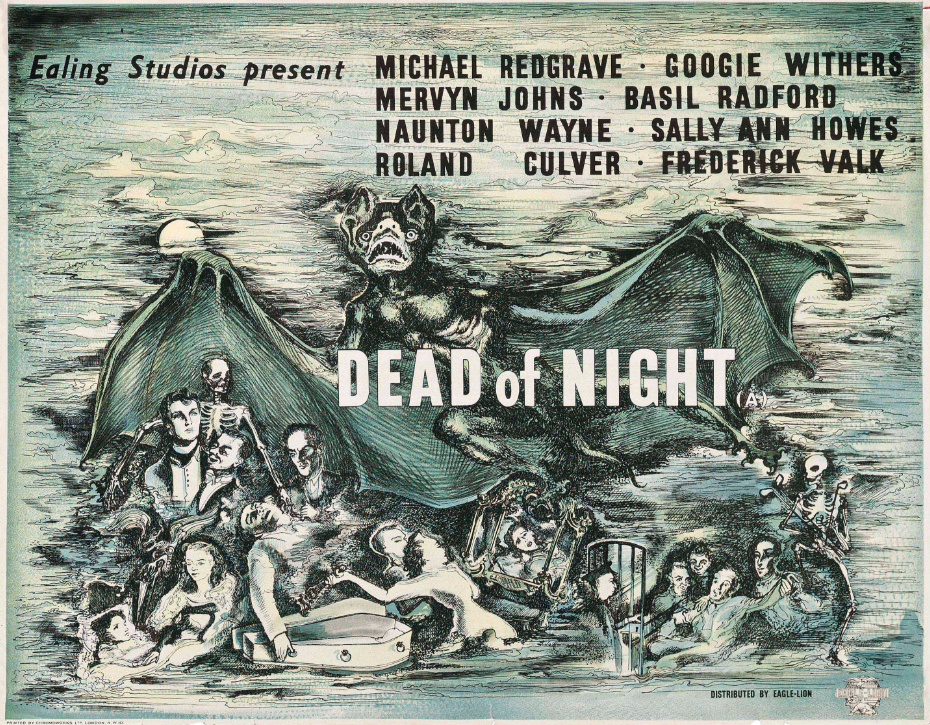 DEAD OF NIGHT (PG)
3.55pm Talking Pictures TV
Starring: Sally Ann Howes, Roland Culver, Frederic Valk, Judy Kelly, Mervyn Johns, Googie Withers, Basil Radford, Naunton Wayne, Michael Redgrave
Drama, Horror
Architect Walter Craig senses impending doom as his half-remembered recurring dream turns into reality. The guests at the country house encourage him to stay as they take turns telling supernatural tales. Classic British horror anthology. Violence and unsettling scenes. Black and white.
FIGHTING WITH MY FAMILY (12)
9pm Channel 4
Starring: Florence Pugh, Vince Vaughn, Dwayne Johnson, Lena Headey, Stephen Merchant, Nick Frost
Biopic, Comedy, Drama
A former wrestler and his family make a living performing at small venues around the country while his kids dream of joining World Wrestling Entertainment. Feel-good comedy from Stephen Merchant. Moderate bad language, sex references, violence.