As the country is grinding to a halt due to panic buying at the petrol stations, and a week of rain predicted, why not stay inside for a movie or two. Here are this week's selctions.
Stay safe, look after yourself and have a great week.
STREAMING
AMAZON PRIME
THE GREEN KNIGHT (15)
Starring: Dev Patel, Alicia Vikander, Joel Edgerton, Sean Harris, Kate Dickie
Adventure, Drama, Fantasy
A fantasy retelling of the medieval story of Sir Gawain and the Green Knight. Dazzling adventure from the director of A Man & A Gun. Strong sex references, bloody images.
STRICTLY BALLROOM (PG)
Starring: Paul Mercurio, Tara Morice, Bill Hunter, Pat Thompson, Gia Carides
Comedy, Drama, Music, Romance
A maverick dancer risks his career by performing an unusual routine and sets out to succeed with a new partner. Wonderfully colourful and camp comedy from the director of Moulin Rouge. Mild language and sex references.
NETFLIX
DJANGO UNCHAINED (18)
Starring: Jamie Foxx, Christoph Waltz, Leonardo DiCaprio, Samuel L. Jackson, Kerry Washington
Drama, Western
With the help of a German bounty-hunter, a freed slave sets out to rescue his wife from a brutal plantation-owner in Mississippi. Quentin Tarantino's brutally violent yet impressive western. Strong graphic violence, language and nudity.
THE FAREWELL (PG)
Starring: Awkwafina, Gil Perez-Abraham, Jim Liu, Shuzhen Zhou, Tzi Ma, Diana Lin
Comedy, Drama
A Chinese family discovers their grandmother has only a short while left to live and decide to keep her in the dark, scheduling a wedding to gather before she dies. Delightfully quirky comedy drama. Mild bad language, sex references.
NOW TV
THE BIG HEAT (15)
Starring: Glenn Ford, Gloria Grahame, Jocelyne Brando, Jeanette Nolan, Lee Marvin
Film-noir, Thriller
Tough cop Dave Bannion takes on a politically powerful crime syndicate. Classic crime thriller from the 50s. Violence. Black and white.
ZULU (PG)
Starring: Stanley Baker, Nigel Green, Jack Hawkins, Ulla Jacobsson, James Booth, Michael Caine
Drama, War
Outnumbered British soldiers do battle with Zulu warriors at Rorke's Drift. Epic war drama with a strong lead debut from Michael Caine. Violence, mild language.
DISNEY+
BROKEN ARROW (15)
Starring: John Travolta, Christian Slater, Samantha Mathis, Frank Whaley, Delroy Lindo
Action, Adventure, Thriller
Terrorists steal nuclear warheads from the U.S. military but don't count on a pilot and park ranger spoiling their plans. Decent action thriller from director John Woo. Strong language and violence.
THE DESCENDANTS (15)
Starring: George Clooney, Judy Greer, Shailene Woodley, Beau Bridges
Comedy, Drama
A land baron tries to reconnect with his two daughters after his wife is seriously injured in a boating accident. Delightful comedy drama from the director of Sideways. Strong language.
MOVIES ON TERRESTRIAL TV
SUNDAY 26TH SEPTEMBER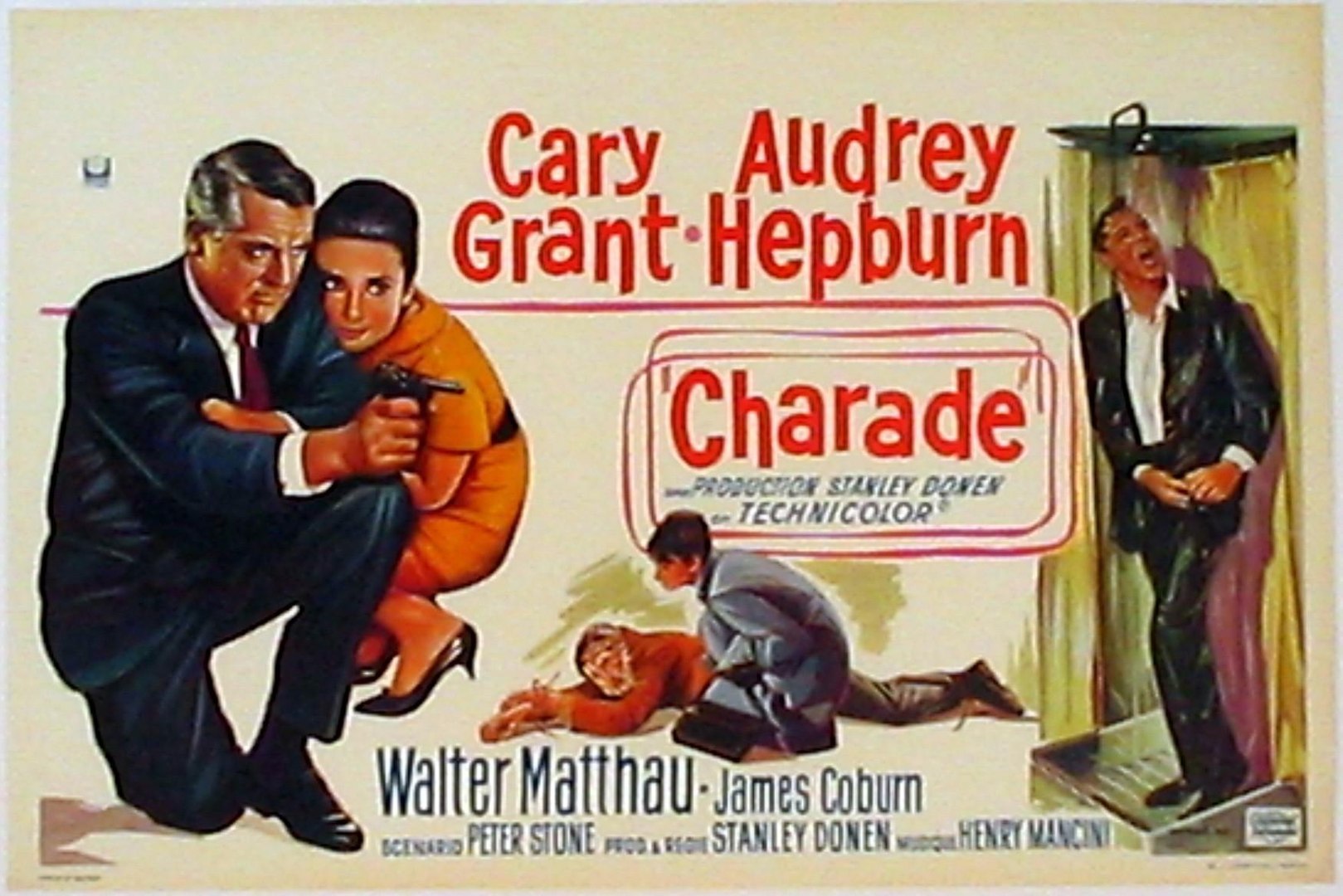 CHARADE (PG)
11.45am ITV3
Starring: Cary Grant, Audrey Hepburn, Walter Matthau, James Coburn
Comedy, Romance, Thriller
Romance and suspense ensue in Paris as a woman is pursued by several men who want a fortune her murdered husband had stolen. Whom can she trust? Entertaining 60s crime comedy. Mild violence.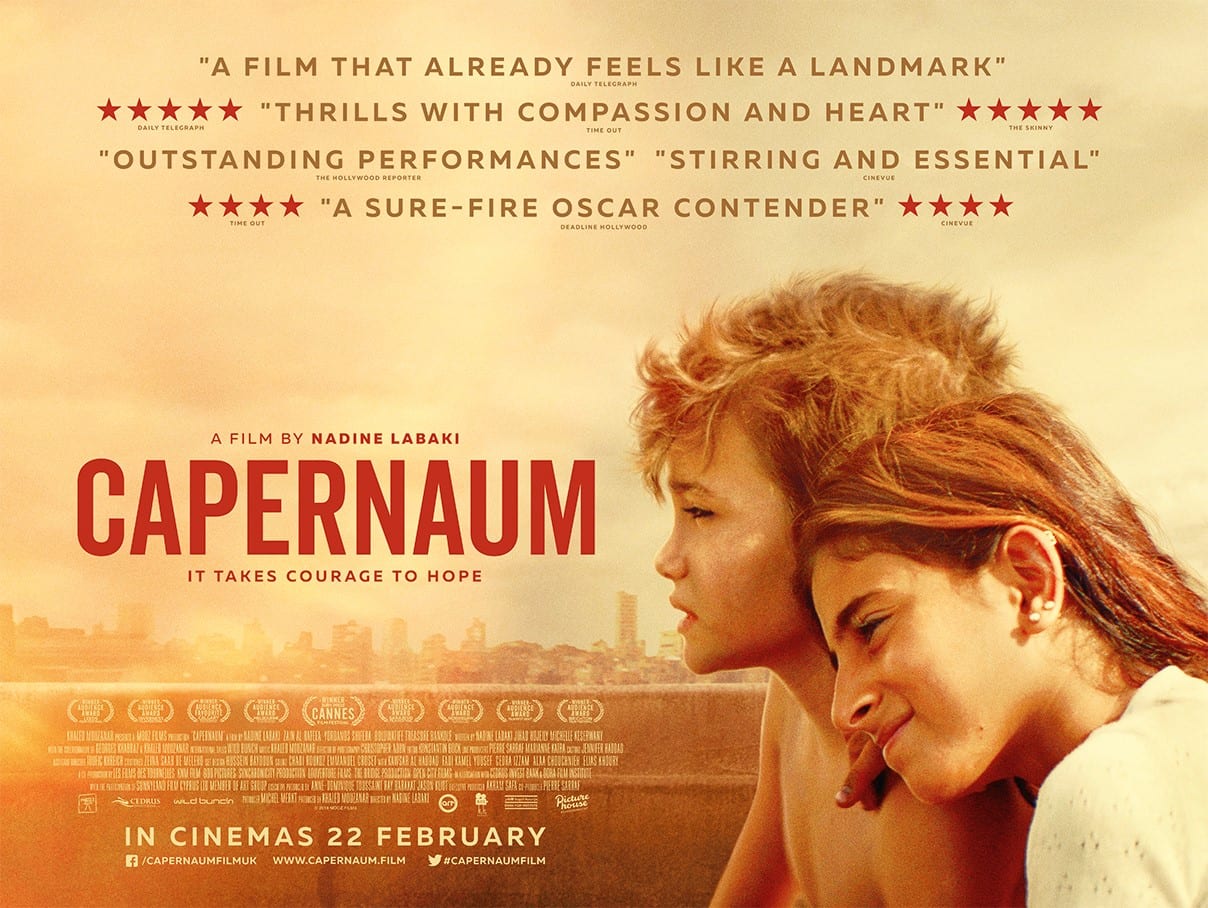 CAPERNAUM (15)
1.45am Channel 4
Starring: Zain Al Rafeea, Yordanos Shiferaw, Boluwatife Treasure Bankole, Kawsar Al Haddad
Drama
While serving a five-year sentence for a violent crime, a 12-year-old boy sues his parents for neglect. Powerful drama from Lebanon. Strong language, references to child abuse, drug misuse. Subtitled.
MONDAY 27TH SEPTEMBER
GIRLS TRIP (15)
11.15pm Film4
Starring: Regina Hall, Tiffany Haddish, Jada Pinkett Smith, Queen Latifah
Adventure, Comedy, Drama
When four lifelong friends travel to New Orleans for the annual Essence Festival, sisterhoods are rekindled, wild sides are rediscovered, and there's enough dancing, drinking, brawling and romancing to make the Big Easy blush. Surprisingly funny and touching film about friendship. Strong sex references, language, nudity.
WITHNAIL AND I (15)
1.40am Film4
Starring: Richard E. Grant, Paul McGann, Richard Griffiths, Ralph Brown, Michael Elphick
Comedy, Drama
In 1969, two substance-abusing, unemployed actors retreat to the countryside for a holiday that proves disastrous. Cult favourite British comedy. Very strong language, drug use, strong sex references.
TUESDAY 28TH SEPTEMBER
UNDER SIEGE (15)
9pm ITV4
Starring: Steven Seagal, Tommy Lee Jones, Gary Busey, Erika Eleniak, Damian Chapa
Action, Thriller
An ex-Navy Seal turned cook is the only person who can stop a group of terrorists when they seize control of a U.S. battleship. Die Hard on a boat is Steven Seagal's best film. Strong violence, language, nudity.
SCARFACE (18)
11.15pm ITV4
Starring: Al Pacino, Steven Bauer, Mary Elizabeth Mastrantonio, Michelle Pfeiffer, Miriam Colon, Robert Loggia, Paul Shenar, F. Murray Abraham
Drama
In 1980 Miami, a determined Cuban immigrant takes over a drug cartel and succumbs to greed. Brian De Palma's violence gangster drama. Strong bloody violence, very strong language, nudity, sex references and hard drug use.
WEDNESDAY 29TH SEPTEMBER
HIGHLANDER (15)
9pm Horror Channel
Starring: Christopher Lambert, Sean Connery, Clancy Brown, Alan North, Roxanne Hart
Action, Adventure, Fantasy
An immortal Scottish swordsman must confront the last of his immortal opponent, a murderously brutal barbarian who lusts for the fabled "Prize". Cult 80s adventure with a Queen soundtrack. Strong action violence, nudity, sex and language.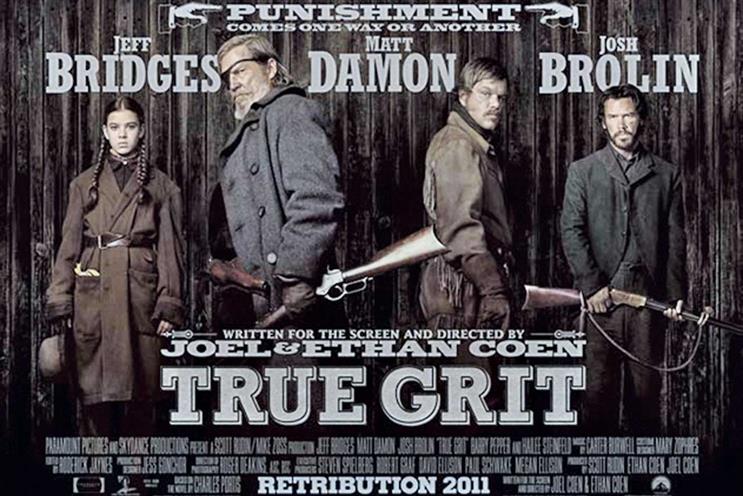 TRUE GRIT (15)
11.25pm ITV4
Starring: Jeff Bridges, Matt Damon, Josh Brolin, Hailee Steinfeld, Barry Pepper, Domhnall Gleeson
Drama, Western
A stubborn teenager enlists the help of a tough U.S. Marshal to track down her father's murderer. Terrific Coen Brothers remake of the John Wayne western. Violence and disturbing images.
THURSDAY 30TH SEPTEMBER
FANTASTIC VOYAGE (U)
9pm Talking Picture TV
Starring: Stephen Boyd, Raquel Welch, Donald Pleasance, Edmond O'Brien, Arthur Kennedy
Adventure, Sci-Fi
A scientist is nearly assassinated. In order to save him, a submarine is shrunken to microscopic size and injected into his bloodstream with a small crew. Problems arise almost as soon as they enter it. Classic sci-fi adventure.
TINKER TAILOR SOLDIER SPY (15)
9pm BBC Four
Starring: Gary Oldman, Colin Firth, Tom Hardy, John Hurt, Toby Jones, Mark Strong, Benedict Cumberbatch, Ciaran Hinds, Kathy Burke
Drama, Thriller
In the bleak days of the Cold War, espionage veteran George Smiley is forced from semi-retirement to uncover a Soviet Agent within MI6. Cracking spy thriller with a first-rate cast.
FRIDAY 1ST OCTOBER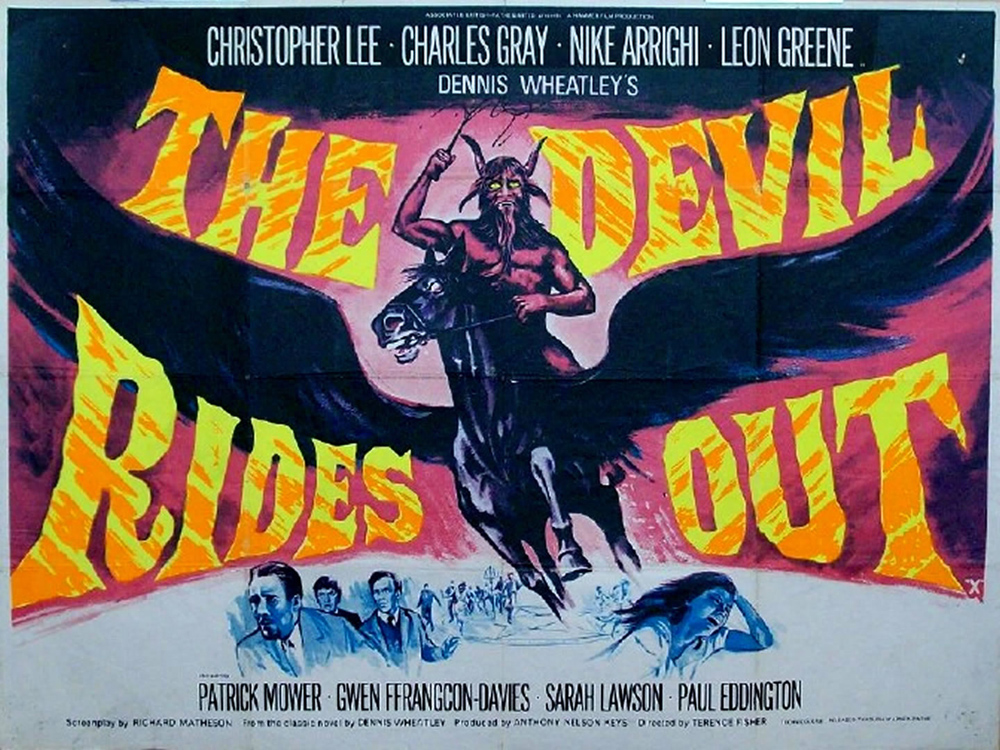 THE DEVIL RIDES OUT (15)
9.05pm Talking Pictures TV
Starring: Christopher Lee, Charles Gray, Nick Arrighi, Leon Greene, Patrick Mower
Horror
Devil worshipers plan to convert two new victims. One of the best of the Hammer horrors. Moderate violence and horror.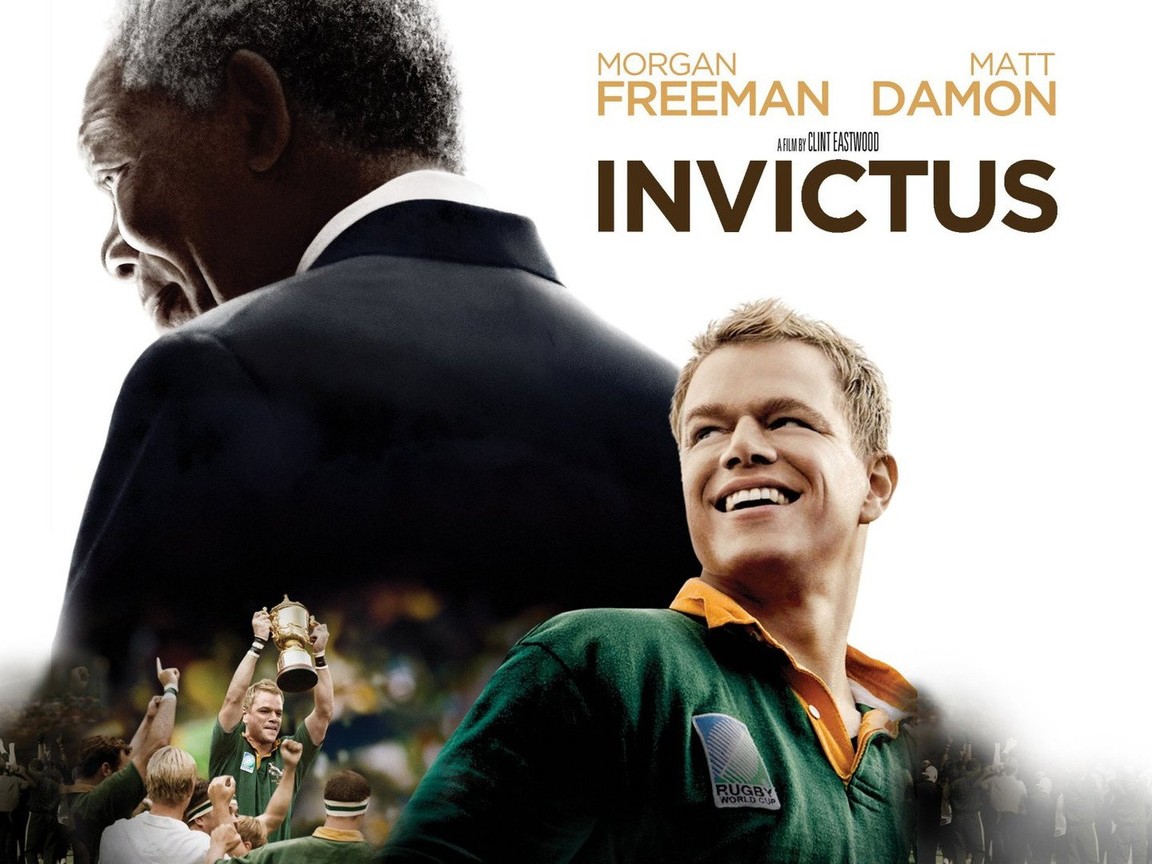 INVICTUS (12)
11.25pm BBC1
Starring: Morgan Freeman, Matt Damon, Tony Kgoroge, Julien Lewis Jones, Matt Stern
Biopic, Drama. Sports
Nelson Mandela, in his first term as President of South Africa, initiates a unique venture to unite the Apartheid-torn land: enlist the national rugby team on a mission to win the 1995 Rugby World Cup. Decent sports and politics movie from Clint Eastwood. Infrequent strong language and sports violence.
SATURDAY 2ND OCTOBER
THE POSEIDON ADVENTURE (PG)
6.40pm ITV4
Starring: Gene Hackman, Ernest Borgnine, Red Button, Roddy McDowell, Stella Stevens, Shelley Winters
Action, Adventure, Drama
Nine people explore a cruise ship at sea in a manner that turns their whole lives upside down. Outstanding disaster movie from Irwin Allen. Mild language, violence and disturbing scenes.
THE BLUES BROTHERS (15)
9pm ITV4
Starring: John Belushi, Dan Aykroyd, James Brown, Cab Calloway, Ray Charles, Carrie Fisher, Aretha Franklin, Henry Gibson
Action, Comedy, Musical
Jake Blues, just released from prison, puts together his old band to save the Catholic home where he and his brother Elwood were raised. Spectacular cult comedy musical. Strong language.