This week we had a cabinet shuffle but we won't be shuffling anything here. Jhe best of this week's TV movies and on streaming services.
Stay safe, look after yourself and have a great week.
AMAZON PRIME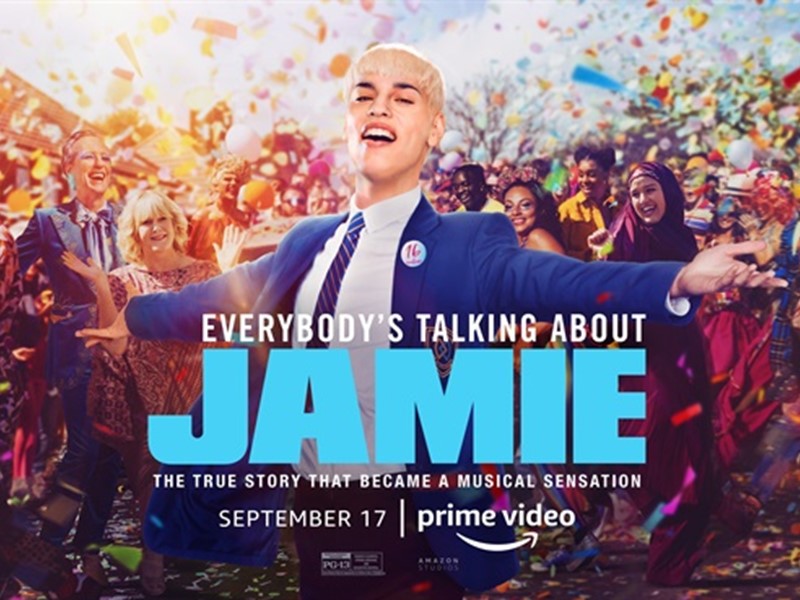 EVERYBODY'S TALKING ABOUT JAMIE (12)
Starring: Max Harwood, Sarah Lancashire, Lauren Patel, Richard E, Grant
Biopic, Comedy, Drama, Musical
Feature film adaptation of the musical about a teenager from Sheffield, England who wants to be a drag queen. Uplifting and heart-breaking.
BURNT OFFERINGS (15)
Starring: Karen Black, Oliver Reed, Bette Davis, Burgess Meredith, Eileen Heckart
Horror, Thriller
A family moves into a large old mansion in the countryside which seems to have a mysterious and sinister power over its new residents. Spooky 70s ghost story. Mild language, violence and disturbing scenes.
NETFLIX
THE REVENANT (15)
Starring: Leonardo DiCaprio, Lukas Haas, Tom Hardy, Domhnall Gleeson, Will Poulter
Action, Adventure, Drama
A frontiersman on a fur trading expedition in the 1820s fights for survival after being mauled by a bear and left for dead by members of his own hunting team. Oscar-winning adventure. Strong violence, bloody injury detail, strong language.
MAN ON FIRE (18)
Starring: Denzel Washington, Dakota Fanning, Christopher Walken, Radha Mitchell, Marc Anthony
Action, Drama, Thriller
In Mexico City, a former CIA operative swears vengeance on those who committed an unspeakable act against the family he was hired to protect. Brutal action thriller from Tony Scott. Strong language and strong violence.
NOW TV
GUNPOWDER MILKSHAKE (15)
Starring: Karen Gillan, Lena Headey, Carla Gugino, Michelle Yeoh, Angela Bassett, Paul Giamatti
Action, Drama, Thriller
Three generations of women fight back against those who could take everything from them. Neon-lit action thriller in the same vein as John Wick. Strong bloody violence, language, drug misuse.
SAVING PRIVATE RYAN (15)
Starring: Tom Hanks, Edward Burns, Matt Damon, Tom Sizemore, Vin Diesel, Giovanni Ribisi, Barry Pepper
Drama, War
Following the Normandy Landings, a group of U.S. soldiers go behind enemy lines to retrieve a paratrooper whose brothers have been killed in action. Visceral war drama from Steven Spielberg. Strong bloody violence, gory images, language.
DISNEY+
DEADPOOL (15)
Starring: Ryan Reynolds, Morena Baccarin, Ed Skrein, T. J. Miller, Gina Carano
Action, Adventure, Comedy, Fantasy
A wisecracking mercenary gets experimented on and becomes immortal but ugly, and sets out to track down the man who ruined his looks. Bonkers action fantasy based on the Marvel character. Strong bloody violence, strong language, sex references.
AIR FORCE ONE (15)
Starring: Harrison Ford, Gary Oldman, Glenn Close, Wendy Crewson, Paul Guilfoyle
Action, Drama, Thriller
Communist Radicals hijack Air Force One with The U.S. President and his family on board. The Vice President negotiates from Washington D.C., while the President, a Veteran, fights to rescue the hostages on board. Die Hard-style action thriller. Strong violence and language.
MOVIES ON TERRESTRIAL TV
SUNDAY 19TH SEPTEMBER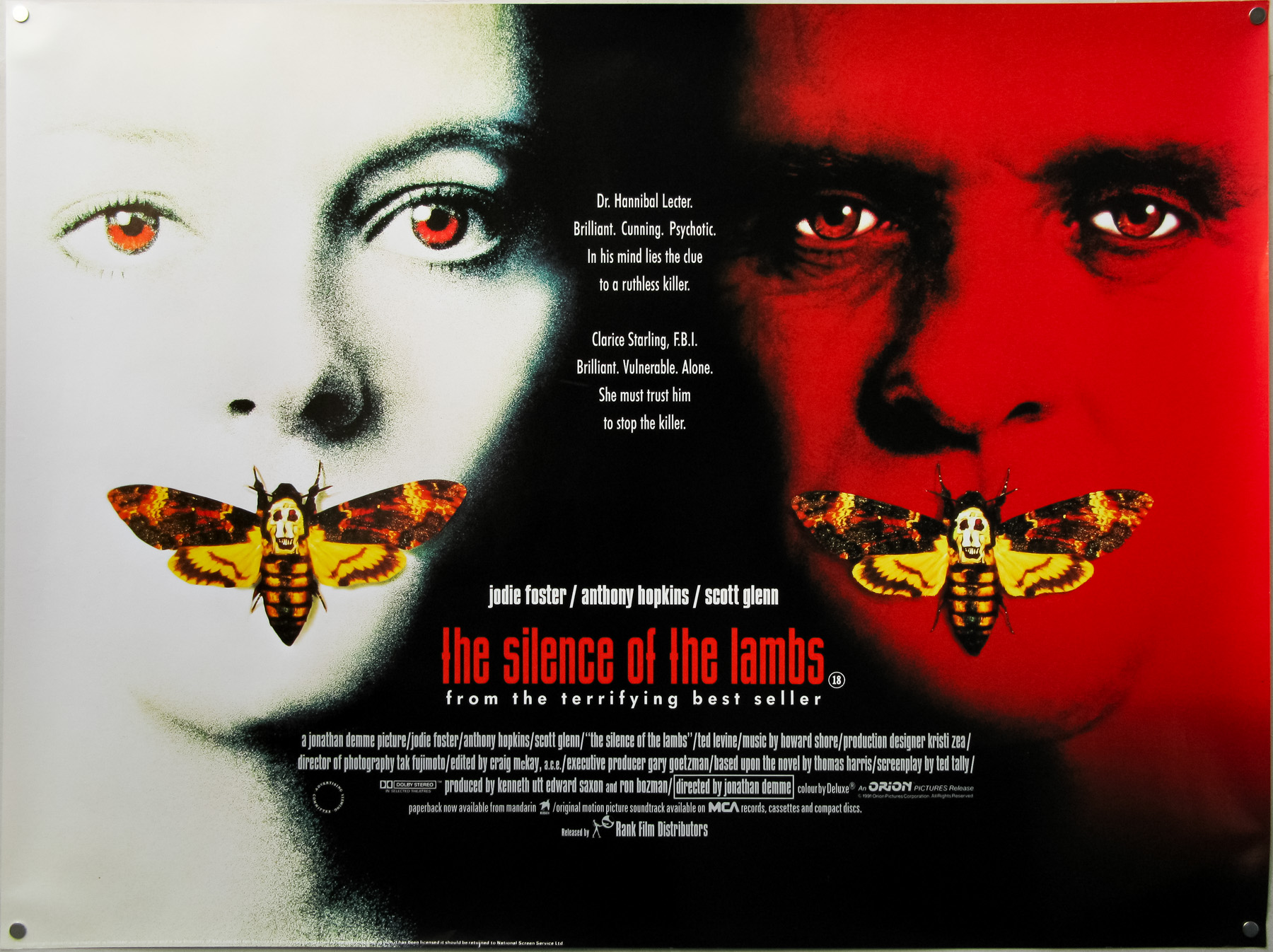 THE SILENCE OF THE LAMBS (15)
10pm ITV4
Starring: Jodie Foster, Anthony Hopkins, Scott Glenn, Ted Levine, Anthony Heald
Drama, Horror, Thriller
A young F.B.I. cadet must receive the help of an incarcerated and manipulative cannibal killer to help catch another serial killer, a madman who skins his victims. Strong violence, gore, sex references, very strong language.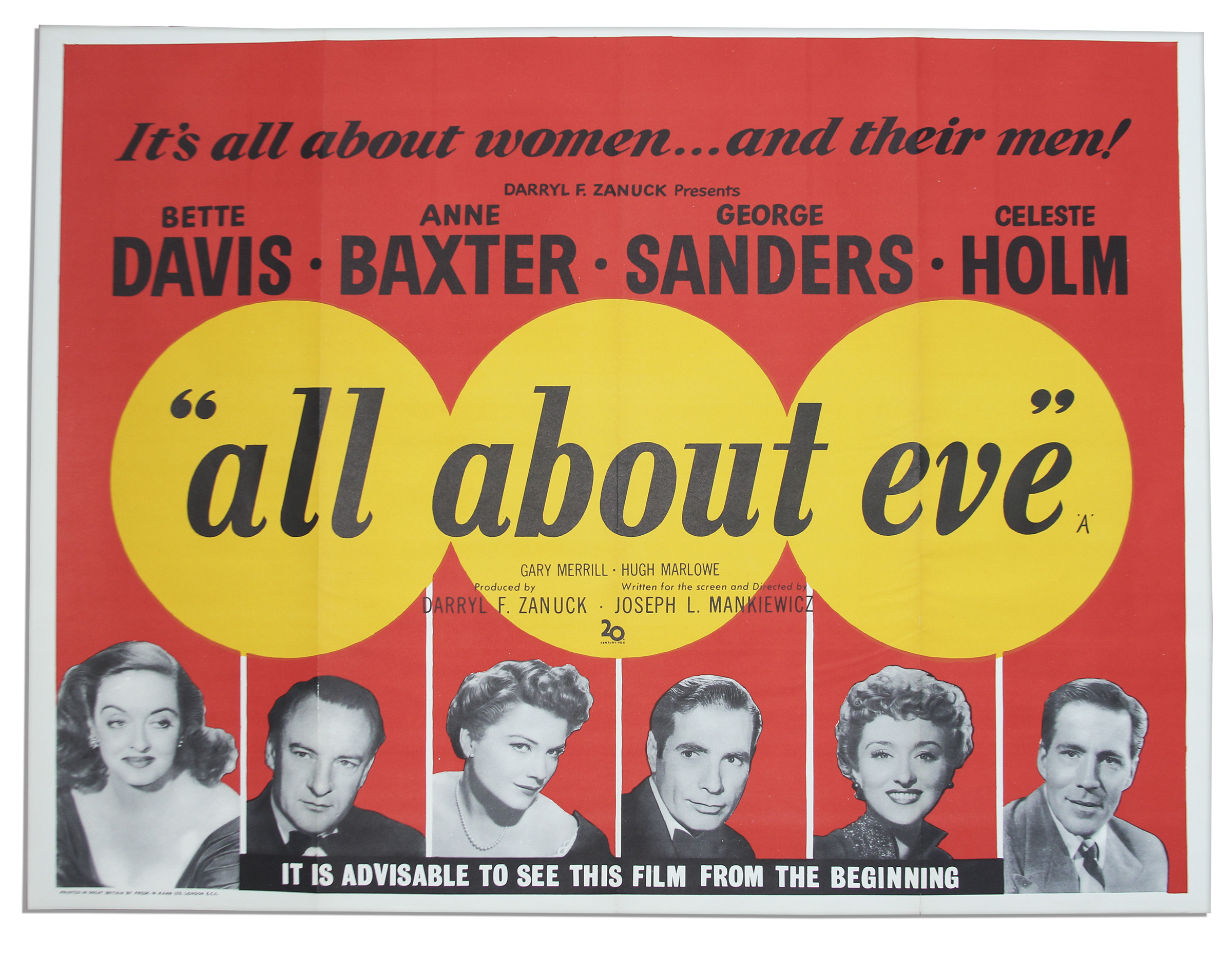 ALL ABOUT EVE (12)
10pm Talking Pictures TV
Starring: Bette Davis, Anne Baxter, George Sanders, Celeste Holm
Drama
A seemingly timid but secretly ruthless ingénue insinuates herself into the lives of an aging Broadway star and her circle of theatre friends. Excellent drama with a first-rate script. Black and white.
MONDAY 20TH SEPTEMBER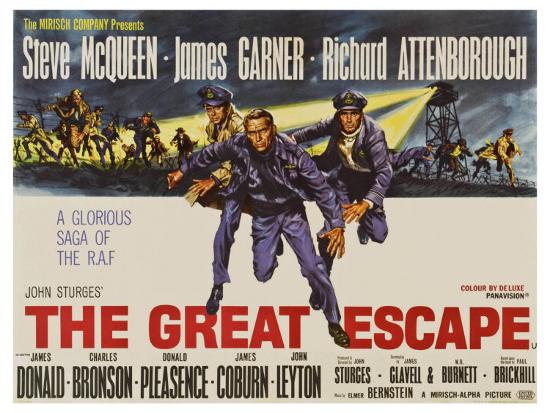 THE GREAT ESCAPE (PG)
3.20pm Film4
Starring: Steve McQueen, James Garner, Richard Attenborough, James Donald, Charles Bronson, Donald Pleasance, James Coburn
Adventure, Biopic, War
Allied prisoners of war plan for several hundred of their number to escape from a German camp during World War II. Brilliant war drama with classic scenes. Mild violence, language, injury detail.
CAPTAIN PHILLIPS (12)
9pm ITV4
Starring: Tom Hanks, Barkhad Abdi, Catherine Keener, John Magaro, Michael Chernus
Adventure, Biopic, Drama
The true story of Captain Richard Phillips and the 2009 hijacking by Somali pirates of the U.S.-flagged MV Maersk Alabama, the first American cargo ship to be hijacked in two hundred years. Cracking drama from the director of the Bourne films. Moderate violence and threat.
TUESDAY 21ST SEPTEMBER
SICARIO (15)
9pm Film4
Starring: Emily Blunt, Josh Brolin, Benicio Del Toro, Daniel Kaluuya, Edgar Arreola, Jon Bernthal
Action, Drama, Thriller
An idealistic FBI agent is enlisted by a government task force to aid in the escalating war against drugs at the border area between the U.S. and Mexico. Impressive thriller from the director of Blade Runner 2049. Strong violence, images of dead bodies, strong language.
CHRISTINE (18)
9pm Horror Channel
Starring: Keith Gordon, John Stockwell, Alexandra Paul, Robert Prosky, Harry Dean Stanton
Horror, Thriller
A nerdish boy buys a strange car with an evil mind of its own and his nature starts to change to reflect it. John Carpenter's screen adaptation of Stephen King's novel. Strong language, violence and gore.
WEDNESDAY 22ND SEPTEMBER
4.10pm Talking Pictures TV
Starring: Michael Redgrave, Michael Denison, Margaret Rutherford, Joan Greenwood, Edith Evans
Comedy, Drama
When Algernon discovers that his friend, Ernest, has created a fictional brother for whenever he needs a reason to escape dull country life, Algernon poses as the brother, resulting in ever increasing confusion. Wonderful film version of Oscar Wilde's play.
WHIPLASH (15)
11.15pm BBC2
Starring: Miles Teller, J.K. Simmons, Melissa Benoist, Paul Reiser, Austin Stowell
Drama, Music
A promising young drummer enrols at a cut-throat music conservatory where his dreams of greatness are mentored by an instructor who will stop at nothing to realize a student's potential. Oscar-winning drama brimming with tension. Very strong language, strong sex references.
THURSDAY 23RD SEPTEMBER
SWISS MISS (U)
6.30pm Talking Pictures TV
Starring: Stan Laurel, Oliver Hardy, Grete Natzler, Walter Woolf King, Eric Blore
Comedy, Musical
Stanley and Oliver are mousetrap salesmen hoping to strike it rich in Switzerland, but get swindled out of all their money by a cheesemaker. Classic Laurel and Hardy comedy. Black and white.
PALE RIDER (15)
9pm ITV4
Starring: Clint Eastwood, Michael Moriarty, Carrie Snodgrass, Christopher Penn, Richard Dysart, Sydney Penny
Drama, Western
A mysterious preacher protects a humble prospector village from a greedy mining company trying to encroach on their land. Western adventure from Clint Eastwood. Moderate violence and sexual violence.
FRIDAY 24TH SEPTEMBER
FRANKENSTEIN AND THE MONSTER FROM HELL (15)
9.05pm Talking Pictures TV
Starring: Peter Cushing, Shane Briant, Madeline Smith, David Prowse, Patrick Allen, Philip Voss, Patrick Troughton, John Stratton, Bernard Lee
Horror, Sci-Fi
Baron Frankenstein works with a mental patient to reanimate the dead. Another classic horror from the Hammer studio. Strong gore, horror.
ROCKY II (12)
10.45pm ITV1
Starring: Sylvester Stallone, Talia Shire, Burt Young, Carl Weathers, Burgess Meredith
Drama
Rocky struggles in family life after his bout with Apollo Creed, while the embarrassed champ insistently goads him to accept a challenge for a rematch. Terrific sequel to the 1976 original. Moderate violence.
SATURDAY 25TH SEPTEMBER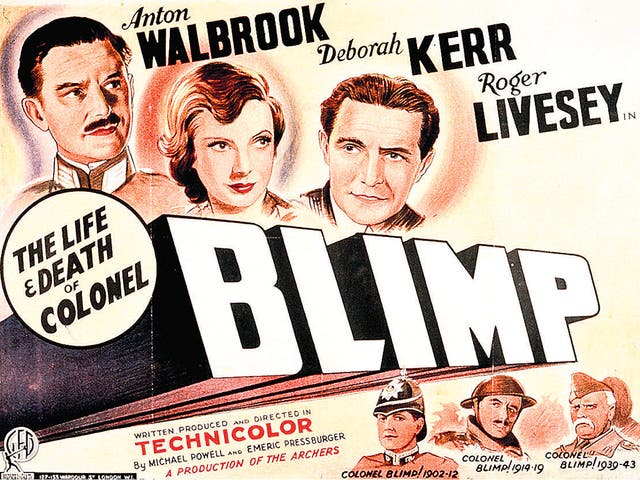 THE LIFE AND DEATH OF COLONEL BLIMP (U)
9.10am BBC2
Starring: Roger Livesey, Deborah Kerr, Anton Walbrook, James McKechnie
Drama, Romance, War
From the Boer War through World War II, a soldier rises through the ranks in the British military. Wonderful British drama from Powell and Pressburger.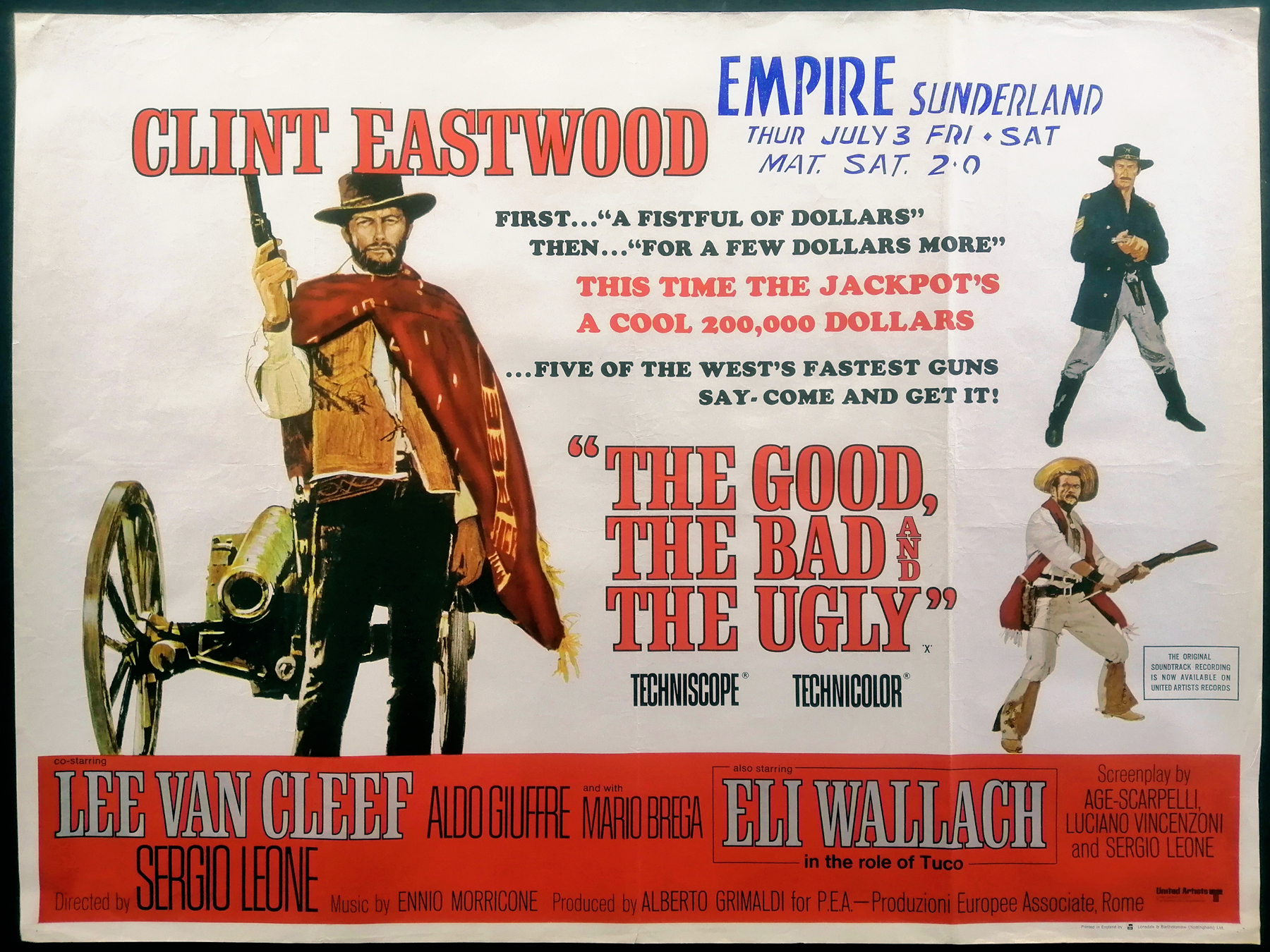 THE GOOD, THE BAD AND THE UGLY (18)
9.20pm Channel 5
Starring: Clint Eastwood, Lee Van Cleef, Eli Wallach, Aldo Giuffre, Mario Brega
Western
A bounty hunting scam joins two men in an uneasy alliance against a third in a race to find a fortune in gold buried in a remote cemetery. Epic spaghetti western from Sergio Leone. Moderate violence.