Directors: Byron Howard, Jared Bush and (co-director) Charise Castro Smith
Starring: Stephanie Beatriz, María Cecilia Botero, John Leguizamo, Mauro Castillo, Jessica Darrow
Written by: (also story) Jared Bush, Charise Castro Smith, (story) Byron Howard, Jason Hand, Nancy Kruse and Lin-Manuel Miranda.
Running Time: 102 mins
Cert: PG
Release date: 24th November 2021
The 60th animated feature from the Disney studio is a little curio. A tale that doesn't follow the usual pathways of a House of Mouse production: no princesses and handsome princes to save the damsel in distress; no cute animal friend or real villain. Instead, we have a story of family and magic with a strong female lead who doesn't need a man to save her, who isn't up against a baddie who wants a part of her to achieve their aim. It all adds to a delightful if strange addition to the long history of outstanding animations.
The Madrigals are a family living in Colombia who inhabit a magical land where the house has a life of its own. The children go through a ritual of opening a door that allows them to possess magical powers, whether strength, excellent hearing or covering everywhere with flowers. Mirabel, however, is the odd one out. She is the only member of the family not to be given power. Yet when the house starts to crack, and the magical candle could go out, it's up to Mirabel to pull the family together and find a solution.
As with all Disney cartoons, the animation is impeccable and often breathtaking. The colours, attention to detail and quality of the filmmaking is second to one, and although many have tried to knock Disney off the top of the animation throne, they still cannot be beaten. The technology is so advanced that there are moments when you sometimes forget you are watching an animated feature. One point, a shot of the side of Mirabel's face, which isn't the focal point of the scene, and yet there she is blinking. It's that kind of thought pattern that you can only admire.
From the minds of six people, this original story, including songwriting genius Lin-Manuel Miranda, who wrote the songs for the film, is more intriguing than excellent. A tale of a magical city in the middle of the Colombian jungles, where an enchanted candle has managed to give powers to a family, from a daughter with incredible strength she can carry whole buildings on her shoulders, to a shape-shifter, to a girl with a fantastic sense of hearing. This fits in perfectly with the trend in a time of superhero movies, although their powers are used for traditional family life. Led by a matriarchal grandmother, the family go about their day-to-day chores without a care in the world. This leads us to the outcast of the family, Mirabel.
Sporting glasses and looking like an ordinary girl, she is often pushed aside by her siblings, and her grandmother fears that the magic is slowly dying. There is also a young man, Bruno, who possesses the power of foresight, who has disappeared from the family clan and yet could be the answer to the plight they find themselves in. Mirabel is a fiercely independent young lady who, while she doesn't seem to have any visible powers, certainly has a strong will, and for once, this could be the kind of role model that young girls could aspire to be.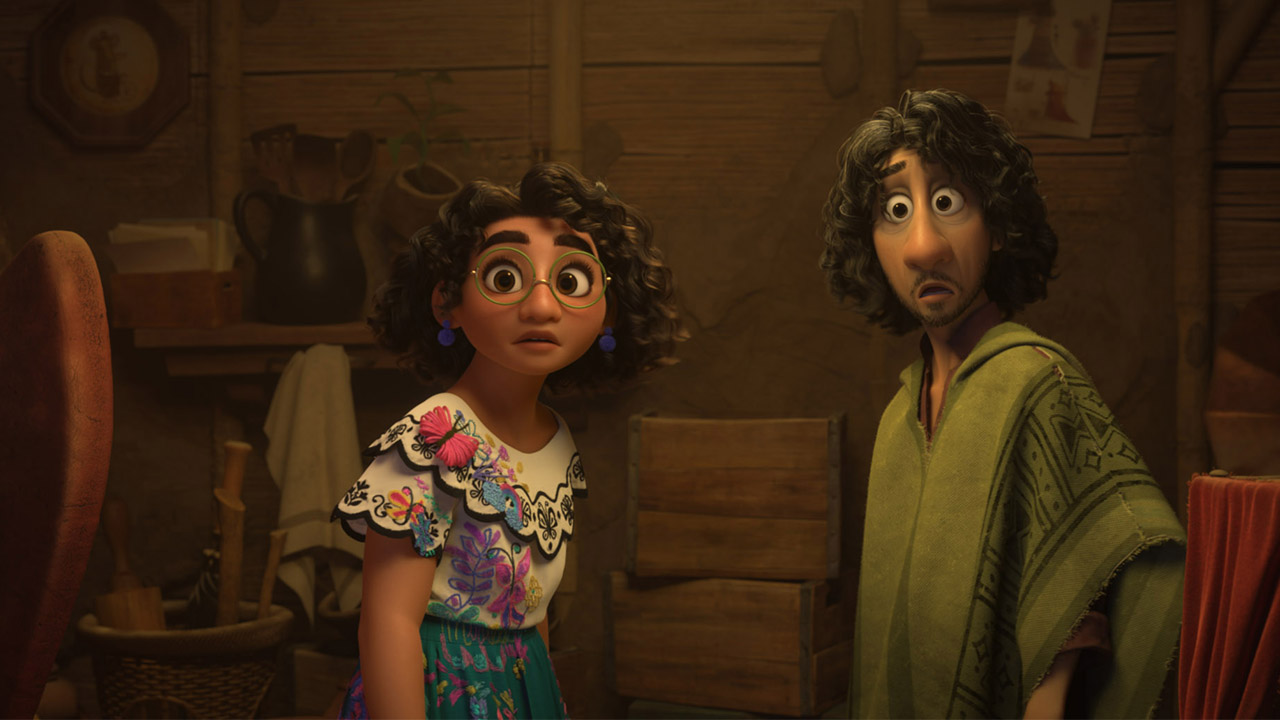 The songs are tuneful but surprisingly unmemorable considering the talent that Lin-Manuel Miranda has, and the musical numbers are sadly one of the few problems with the film. As stated, the animation is extraordinary, yet they become almost frantic when the songs come along. One particular number involving the sister with strength is so fast and furious that you find it hard to take everything in. This seems an issue with most Disney films of late that when there is an upbeat, pacey musical number, the animators throw everything they have at the screen, and you get dazzled by the colours and imagery, yet you find it hard to take everything in.
Voice performances are all on point, with Stephanie Beatriz, from Brooklyn Nine-Nine, particularly spirited as Mirabel and John Leguizamo is fun as the outcast Bruno.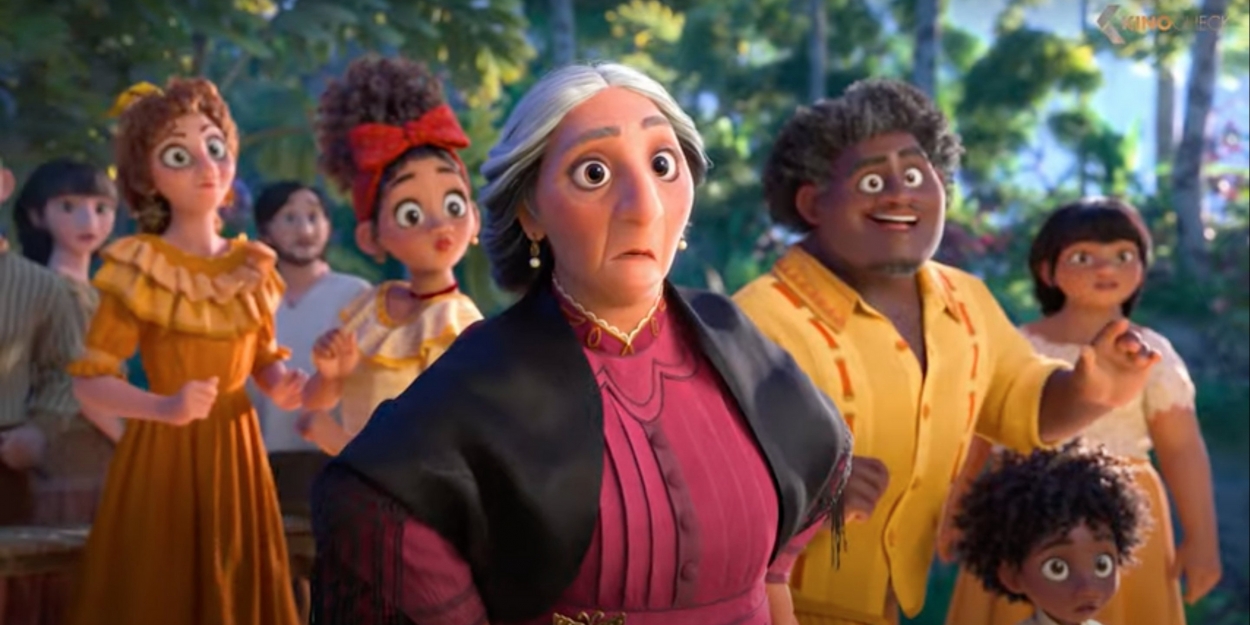 Encanto is an enjoyable tale with a strong message about supporting families and a lead that works well in these modern times. Personally, it's not the best Disney animated feature of recent years, and I fear it will be lost among the much stronger movies of the past. But, like a slice of family entertainment, it works well while it is on, but you may struggle to remember it in a few weeks.
4 out of 5