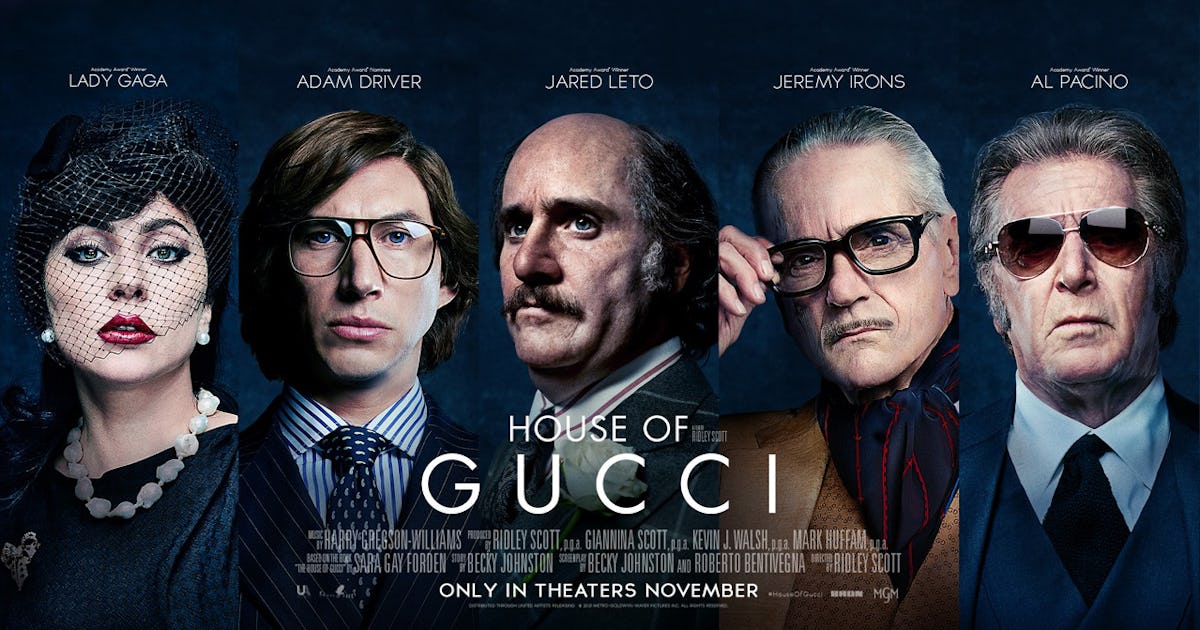 Director: Ridley Scott
Starring: Lady Gaga, Adam Driver, Al Pacino, Jared Leto, Jeremy Irons, Salma Hayek
Written by: Becky Johnston, Roberto Bentivegna and (based on the book) Sara Gay Forden
Running Time: 157 mins
Cert: 15
Release date: 26th November 2021
Director Ridley Scott recently complained that his previous film, The Last Duel, was a box office flop because millennials watched things on mobile phones. If Ridley wants to try and make an excuse why House of Gucci, his latest film, wasn't a success, he has only himself to blame. This is a totally undisciplined and, frankly, boring piece that has no idea what it wants to be, with a soundtrack as random as the accents used by its starry cast.
Patrizia Reggiani, the daughter of the owner of a trucking company, meets and falls in love with the mild-mannered Maurizio Gucci, a family member of the successful fashion house of Gucci. They marry, but it soon becomes apparent that Patrizia is highly ambitious, steers her husband away from a life as a lawyer to become a part of the family business. This leads to acts of betrayal, deceit, in-fighting and eventually, murder.
Ridley Scott has always been a director who consistently delivers quality while his films can be hit or miss. However, with House of Gucci, it's like he has taken his eye off the ball. It's a messy storyline that doesn't know tonally what it wants to be. Is it a satire? A family drama? A thriller? It looks more like an uninspiring big-budget soap opera that spends the first 2 hours or a very long 2 and a half hours boring its audience. Scenes drag on with characters coming and going from expensive houses, fashion shows or sitting in front of log fires. There is very little character development, and you find yourself caring less about the exploits of these people.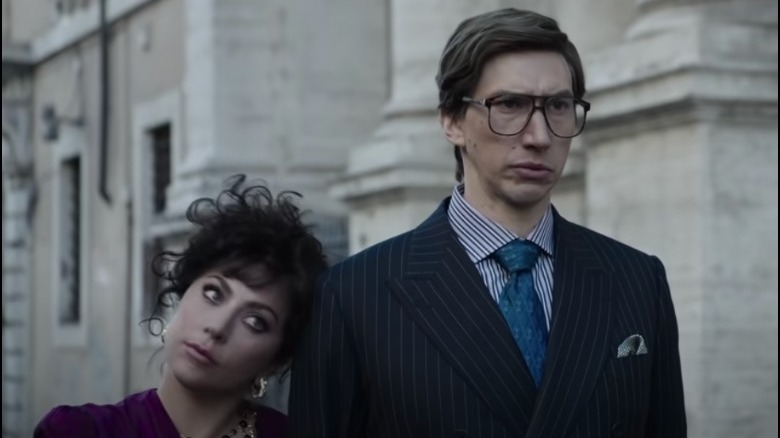 The editing in this film is also often strange. Scenes seem disjointed and out-of-place. For example, there is a moment when Maurizio is seen jumping over a chair, leading to a freeze-frame. There is no reason for this, and it just appears without a point. Later in the film, Maurizio is having his photo taken for Vogue magazine, and it seems that the previous scene may have been shot for this sequence but has been added in the wrong place.
Along with poor editing choices, the soundtrack is possibly the most random you will ever hear. Tracks from the late 70s are used, but none seem to enhance the scenes or point out what is going on with the action. A scene when Gucci leader, Aldo, returning from prison for tax evasion, is walking (in slow motion) through an airport to the tune of Heart of Glass by Blondie. This doesn't do any of this and seems to be placed there because the director likes the song.
What is also problematic is the pacing. As the film doesn't know what it wants to be, the pace almost comes to a grinding halt in the first hour. It only really picks up when Patrizia discovers that her husband may be falling out of love with her, and Maurizio's family business is about to be taken over. So you have to sit through nearly two hours of inane conversations and flashy images before the real meat and veg of the piece appear, which may test the patience of any harden filmgoer.
The film may have been tolerated if not for the most wildly random performances ever seen in one movie. Ranging from a terrific lead to pantomime, the decision to have the actors speaking in Italian accents, especially when choosing actors from correct ethnic backgrounds, is always in the news, seems bizarre. Lady Gaga, as Patrizia, gives a star performance and is the only one with an actual character arc. Going from a quietly spoken office worker to an ambitious and powerful woman, Lady Gaga excels. She has such a strong screen presence she ignites each moment she appears and thankfully only makes you wish she was in a better movie. Adam Driver as Maurizio is good but looks like he's stumbled into the wrong movie. Sadly the chemistry between him and Gaga is almost non-existent, which makes their love scenes strained.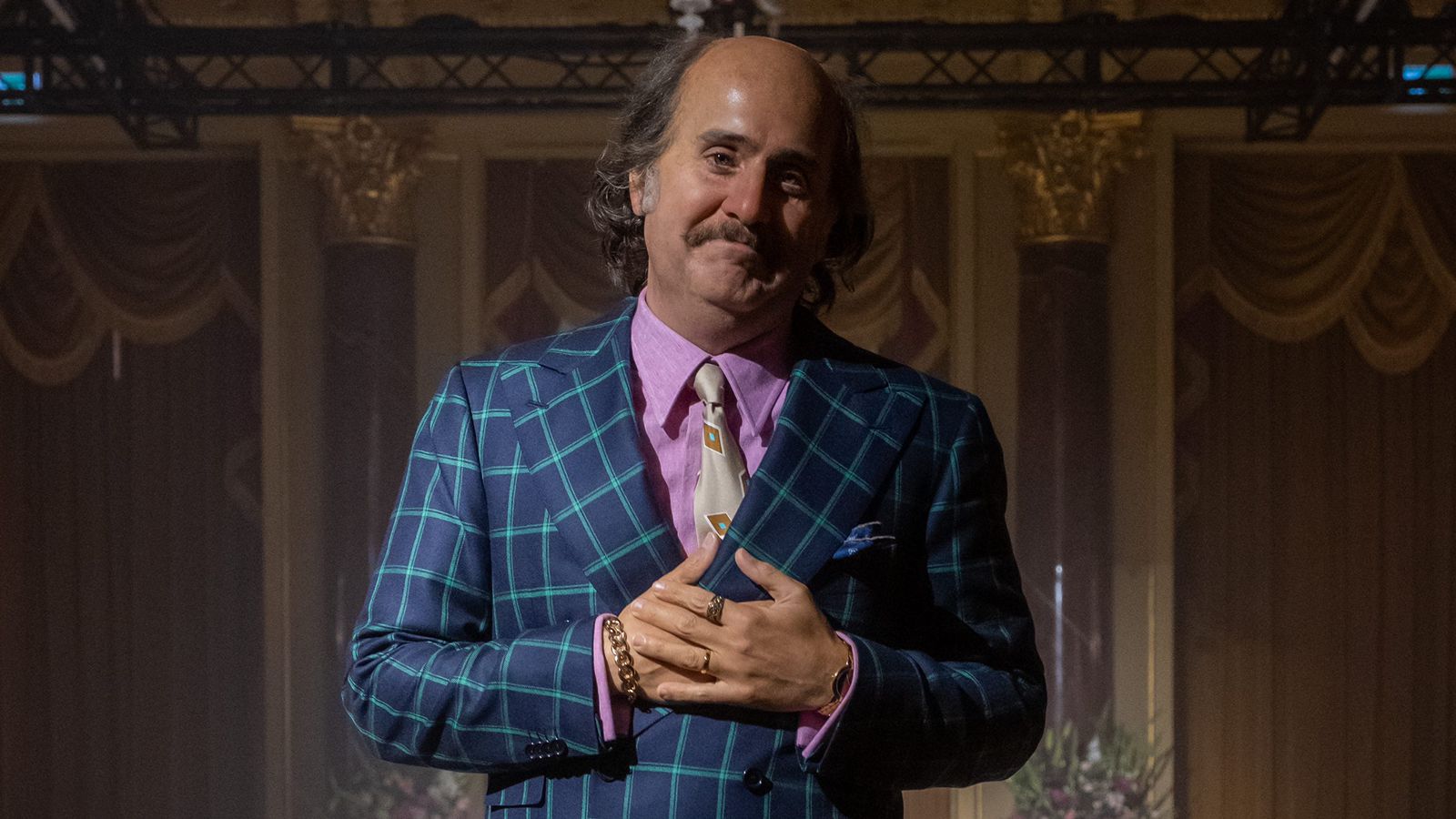 Then there's Al Pacino as Aldo and Jared Leo as his son, Paolo. Since winning an Oscar for Scent of a Woman, Pacino has given some questionably over-the-top performances, and this is no exception. However, he is totally underplayed compared to the strangest that is Leto. Almost unrecognizable as a bald-headed Paolo, his accent is so high-pitched that sometimes only dogs can hear him. The pair would be well suited to appear in panto, and if there are any awards this film might win, it's probably going to be a Razzie for worst screen couple!
House of Gucci is a disaster. If it had been played for laughs or campier, this might have worked. Instead, it's played straight, and it fails to excite in any way, shape or form. If I hadn't had to review this, I would have walked after the first hour, as it bored the pants off me. If you thought this could be an Oscar contender, forget it. What makes this so disappointing is that so much talent is involved that you expect far better from. Maybe Ridley Scott should stop complaining about audiences and concentrate on what he is working on.
1 out of 5