Director: Ruben Fleischer
Starring: Tom Holland, Mark Wahlberg, Tati Gabrielle, Antonio Banderas, Sophia Ali, Steven Waddington, Pingi Moli
Written by: Art Marcum, Matt Holloway, (also screen story) Rafe Judkins, (screen story) Jon Hanley Rosenberg, Mark D. Walker and (based on the Playstation video game) Amy Hennig
Running Time: 116 mins
Cert: 12A
Release date: 11th February 2022
I am unfamiliar with the Playstation game, Uncharted, so I don't have that hanging over me to compare. I can take this as a movie on its own. All I can say is that if this is anywhere close to the game, it cannot be that great as the big-screen adaptation is drab, unoriginal, and looks more like a cash cow than a piece of cinematic art.
Nathan Drake is a small-time thief who looks up to his brother, Sam, who has gone missing for 15 years. He is invited by treasure hunter, Victor Sullivan, to help him find a snash of missing gold, a project he has been working on with Nathan's brother. Unable to know whether to trust Sullivan, Drake agrees, and so the pair try to track down a missing gold cross that will eventually lead them to the gold. However, with a businessman, Moncada, an Australian hunter, Chloe Frazer and deadly Braddock all wanting the same thing, this will be tougher than Drake and Sullivan could imagine.
The film starts off strangely, as we see Drake hanging by his foot to a meeting belonging to cargo dangling from outside a plane in flight. This is an odd place to start because this should have been one of the film's set-piece high-points, as the intrepid adventurer has to fight his way back to the plane while being pursued by henchmen. It then jumps to Drake as a child, leaving the action we have witnessed on a cliff-hanger that they eventually return to later in the film.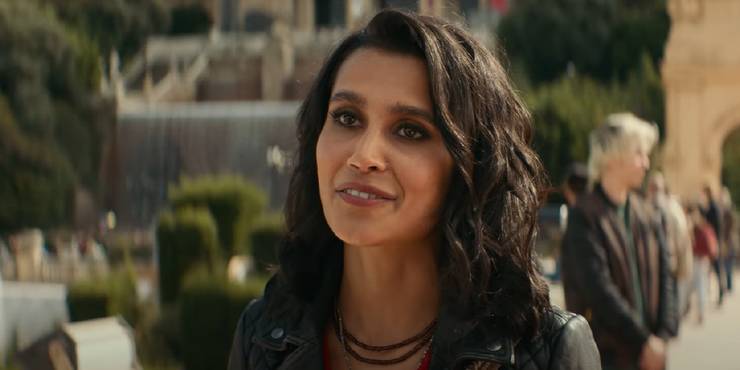 We then get a backstory of Drake and his brother trying to steal a valuable map that is important to find the missing gold, with Sam disappearing, promising to return. Jump again to modern-day New York, and Drake works as a cocktail maker, stealing brace laces on the side. This allows us to see that Drake is charming but at the same time a bit of a rogue. This leads to a meeting with seasoned treasure hunter Sullivan, and then off we go with adventure all the way as they try to find the gold.
Director Ruben Fleischer, whose previous films include Zombieland and Venom, keeps the story moving as we jump from country to country, with set pieces and action scenes aplenty to keep the attention. At the same time, the double-crossing and triple crossing play out in the script. It's all well and good if you can be distracted by these scenes, but you cannot help but wonder just how empty the whole experience is. Its ambitions are apparent. This wants to be the new Indiana Jones. Yet where it falls flat is in the cast's chemistry and the lack of any natural wit and genuine peril.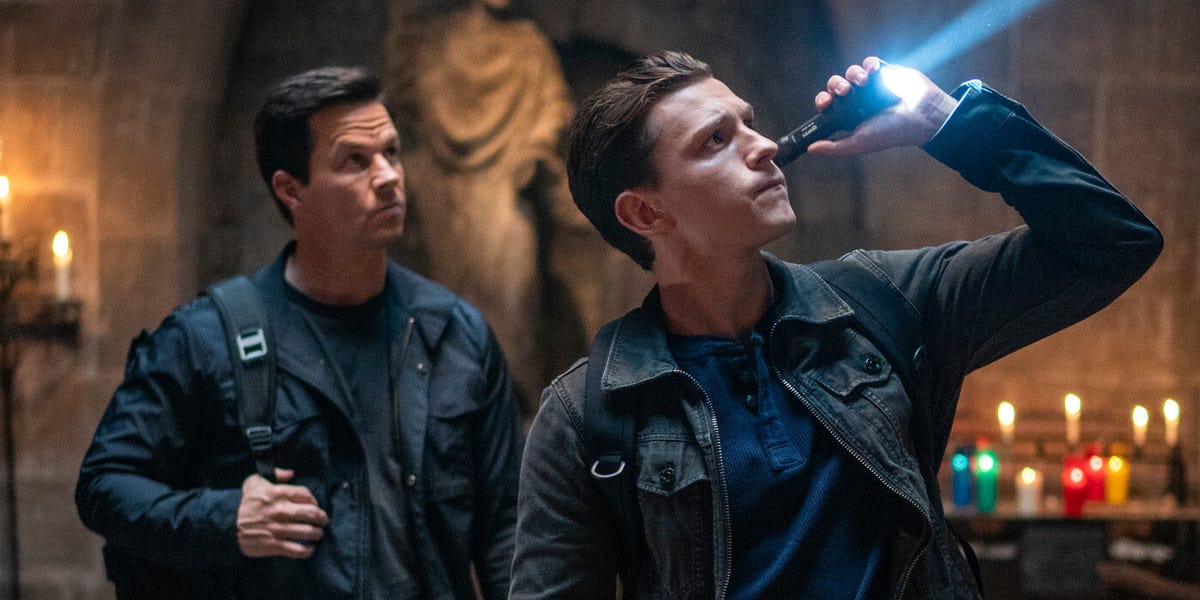 The set pieces in which Drake and Sullivan have to work out the various clues to find their next step is often muddled and lacking in tension. Where Steven Spielberg slowly built up suspense leading to Indy facing near death, here, it all seems rushed so they can move on to the next moment of peril. It also lacks any real imagination. We've seen tombs with flying darts and traps that leave the hero fighting for their lives, but never done in such a hurried manner.
Then there's this opening scene, which should have taken place in the middle of the film and left us breathless as the young hero bounces from one cargo box to get back on board the plane. It just seemed a mistake placing it at the start when nothing had been established, so when it does arrive, we care very little. The film also is slightly annoying in its way of mentioning other movie franchises it dreams of being (Indy, Bond and Pirates of the Caribbean). Admittedly, the finale is decent, and there are some clever twists, but you care very little by this point.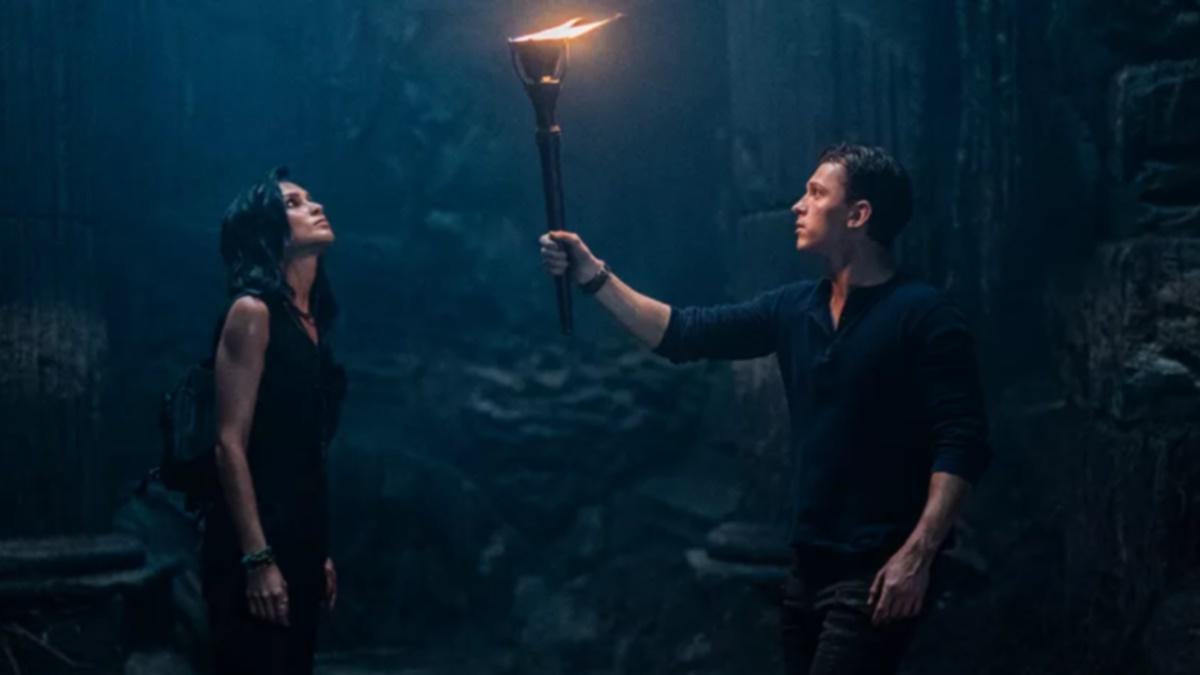 The casting also seems odd. Tom Holland, the star of the moment coming off the massive success of Spider-Man: No Way Home, appears to be playing Spidey but without the costume, apologising for everything, just as he does in the Marvel films, while the switch from young Drake to himself just doesn't work as he looks young enough to play his younger self. Mark Wahlberg, like Sullivan, is much more convincing, but the chemistry between the two leads is lacking. There should be witty banter and sharp one-liners between the pair, but this doesn't appear until the post-credit sequence that looks like announcing a sequel. Elsewhere, Sophia Ali as Chloe and Tati Gabrielle seem to be much more interesting characters than you wish the focus was more on them. Antonio Banderas in a cameo role is as smooth as he always is.
Uncharted could have been a rollercoaster ride of excitement and fun. Instead, it just never hits the heights of the films it wants to be. Even Nicolas Cage's National Treasure had more elements of joy than this. They will have to up the ante if they want this to be a successful franchise.
2 out of 5