Director: David Bowers
Starring: Jason Drucker, Alicia Silverstone, Tom Everett Scott, Charlie Wright, Owen Asztalos, Dylan Walters, Wyatt Walters, Christopher A. Coppola
Written by: David Bowers and (also based on the books) Jeff Kinney
Running Time: 91 mins
Cert: U
Release date: 26th May 2017
There once was a time when family movies were safe environments to venture. Tales that involved some slapstick, the occasional sight gag, an adventure all wrapped up in a neat little package with a moral at the end. Sometimes simplistic, sometimes a bit sickly but always a safe bet, especially when given a U certificate. That doesn't seem to be the case anymore. Young children seem to have lost the will to appreciate the simple things in life, they have to have bodily fluids flying around the screen, or uncontrollable flatulence or all kind of gross-out scenes. This is the case of this fourth entry in Jeff Kinney's Diary of a Wimpy Kid series, subtitled The Long Haul. Never has a subtitle been apter.
Greg Heffley is forced to join his family on a road trip to his grandmother's birthday party. A four-day journey across the country. Greg has a problem though. A video of him has gone viral that doesn't put him in a good light and so must try and make himself less the brunt of the joke and more the hero. He has to get to a video game conference to be filmed with a vlogger. Unfortunately, his plan doesn't go the way he wants it and the journey turns into the road to hell.
What became apparent quite early into his woefully unfunny and misguided movie, is that plot didn't take any preference whatsoever. Taking the family road trip, which has been done time and time again in various forms and sticking that family into embarrassing or awkward situation can be fun. Not here. This is just an opportunity for the family and particularly Greg to suffer a succession of gross and disgusting mishaps that are not funny and are just vile.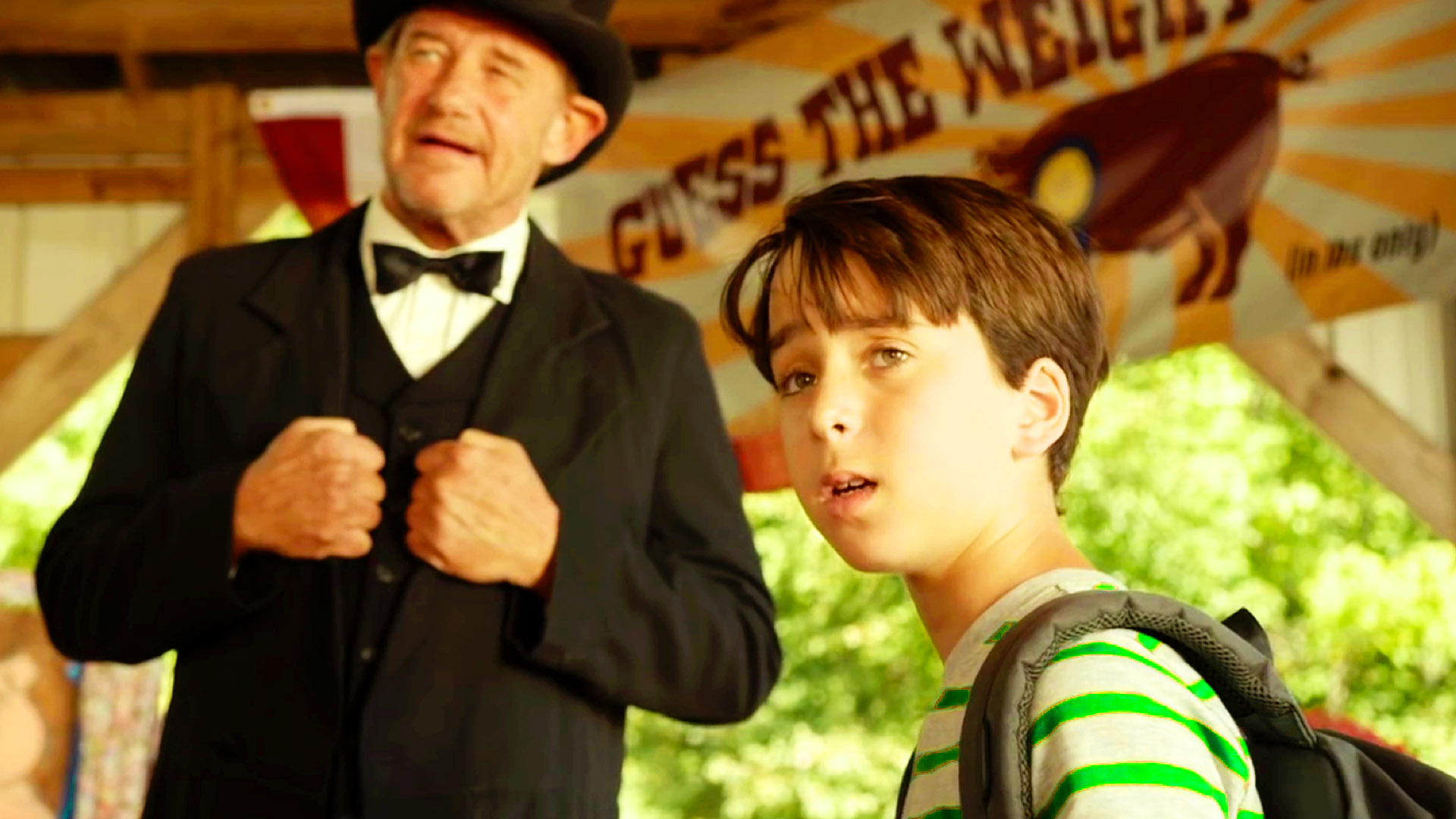 The film did start with some promise. A trip to a family restaurant with buffet sees children stuffing their faces with ice creams and sugar that looks like it might have some satirical edge to it. This doesn't last, as Greg, looking for his brother in a ball-pen, places his hand inside a dirty nappy which becomes a running gag as he is videoed and it goes viral. From that moment on, you know the satirical side is gone and the gross-out is here to stay.
Things go from bad to worse with jokes about wanting to urinate, baby pigs using a potty and, worse of all, a scene where Greg's older brother vomits into the face of a bearded man, shown in slow-motion and with accompanying noises and comments about going into his mouth! And who said comedy was dead?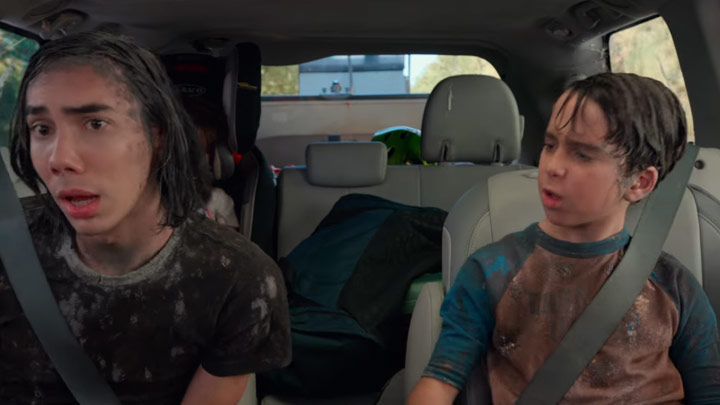 So misguided is this film, they even play out a spoof of the shower scene from Psycho, which I wasn't sure was aimed at the adults who will have to endure this dire, crass and pathetic cinematic experience, or the children, who so obviously have watched, loved and cherished Alfred Hitchcock's terrifying masterpiece. Which led to me think, who was it aimed at? The beats and riffs of comedy are hard things to master. Here, they don't seem to care and so we know what kind of joke is coming because the lead-ups are shoved in our faces all the way through.
The cast is universally dire. There is so much mugging in this movie I felt like throwing my wallet at them and shouting "leave me alone!" Alicia Silverstone, who I like and had a terrific career in the 90's with films like Clueless, must have been sitting making this and saying to herself, "I was a star once!" Here, as the dominating mother, she gets to show just quickly a star can fall. The worse culprit of the school of overacting is Charlie Wright as Greg's older brother, who looks like he is auditioning for a gurning competition!
The previous Wimpy Kid movies, for all their faults, did carry a certain amount of charm. Here that charm has been left by the roadside along with any dignity belonging to Silverstone. The Long Haul is truly awful in the worse possible way. It left me feeling depressed for family movies in the future and saddened that fans of the books and the other films will bundle along to the cinema this half term and have to watch, what could be described as, the contents of that nappy Greg puts his hand in.
1/5