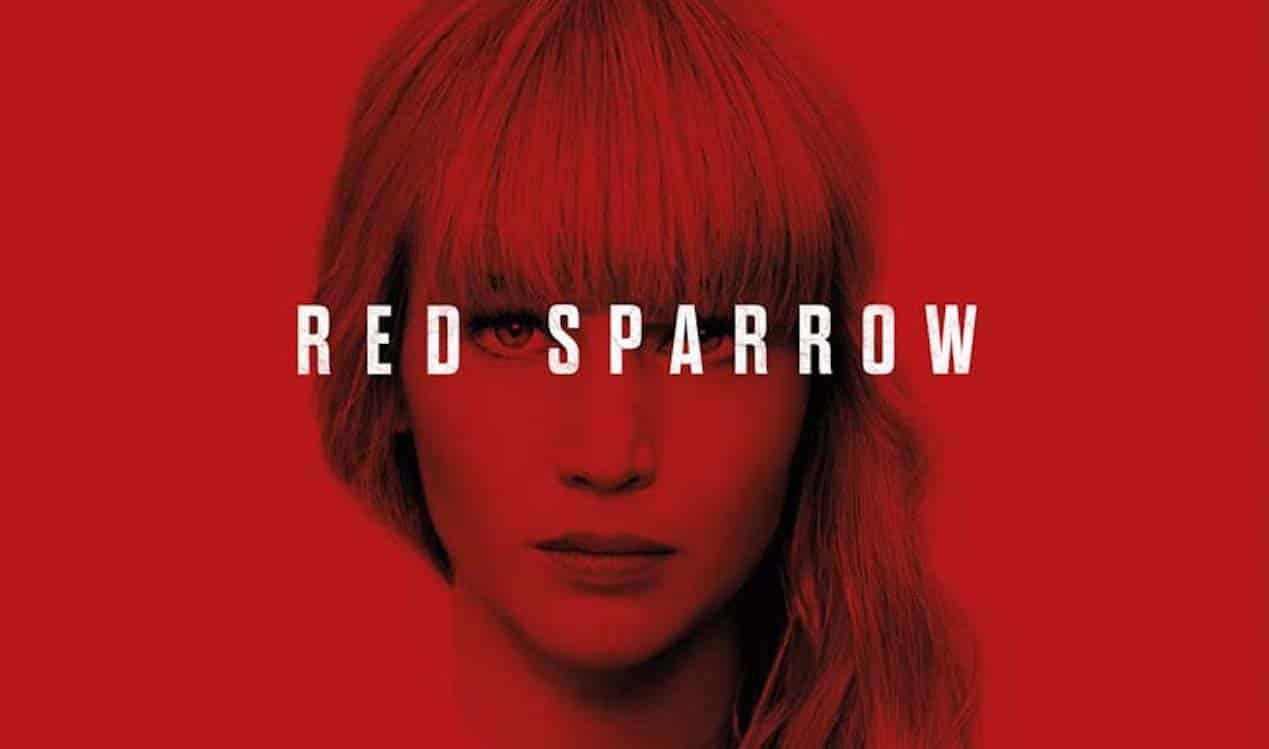 Director: Francis Lawrence
Starring: Jennifer Lawrence, Joe Edgerton, Matthias Schoenaerts, Charlotte Rampling, Jeremy Irons, Mary-Louise Parker, Joely Richardson, Ciaran Hinds, Bill Camp
Written by: Justin Haythe and (based on the book) Jason Matthews
Running Time: 140 mins
Cert: 15
Release date: 1st March 2018
Fans of Jennifer Lawrence be warned. This is not the kind of movie you would expect to find the A-lister who made her name in The Hunger Games. She has become an actress who takes on difficult and troubling movies that define the norm when it comes to mainstream movies. Her previous release, mother!, divided both audiences and critics. Red Sparrow, a cold war-esque spy thriller will do exactly the same, mainly for its sexual politics but also for its brutality and violence. This is a film that, several times, had me wincing in my chair.
Dominika is a ballerina whose career is cut short after a nasty accident. Fearing she will lose her home and the medical attention her mother receives, she takes on a mission which ends up nastily and having Dominika to make a decision: death or joining a secret group called the Sparrows, trained to use their sexuality to supply information for Russian intelligence. Taking the latter, Dominika becomes an agent working for her uncle, in order to seduce CIA agent Nate Nash and finding out who is the mole giving the Americans secrets. Yet Dominika finds herself in a position of great power where she can get the best of both worlds.
This is a tradition spy thriller with unconventional attitudes. All the cliches are present and correct: double and triple crossings, dodgy Russian accents from British actors chewing up the scenery, shady men following even more shady men. The kind of thing you would expect John Le Carre to produce in an afternoon. Yet this is a long way from the days of George Smilie. we are now in a world where sex is a weapon and the violence is turned up to 11.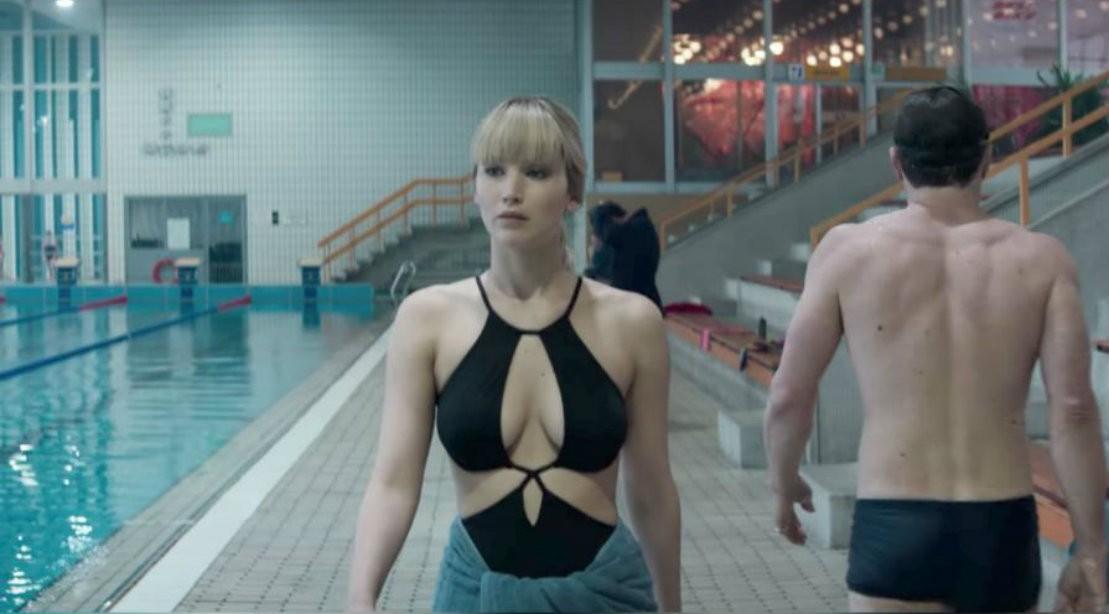 The plot, following a young innocent, forced into a world of counter-espionage and using her sexuality to extract information from the men who fall for her charms, does smack of the old days, with long scenes that try to confuse but seemingly are there to set up either another outburst of shocking violence or to manoeuvre a gaping plot-hole from being exposed too much, What surprises more than anything is that, in a time when Hollywood is pushing hard on the Time's Up campaign against sexual harassment and women being more that sex objects, that the leading A-lister for that campaign should be in a film where she is an object of sex. Yes, there may be a strong woman among this but there are scenes bordering on shocking, particularly one where she strips naked and is made to use her power to humiliate a man who had previously tried to rape her.
While the sexual violence may be unsettling, the brutality of some of the scenes, a torture sequence in particular, where a tool for skin grafting is used to horrifying effect, you question where the film managed to get a 15 certificate. Granted, the BBFC advised the filmmakers where to trim the film in order to get the lower rating than 18 but even for that classification, this is a tough watch. The violence is never skimmed across, instead, director Francis Lawrence, who directed three of the Hunger Games movies, doesn't skim across it, deciding to show it all with bone-crunching sounds that shake you to the very core.
The performances range from gloriously outrageous to fine. Brit stars Charlotte Rampling and Jeremy Irons relish the chance to go full-blown Russian, even though Irons seems to forget and drops the accent in several places. Matthias Schoenaerts is perfectly fine as the uncle who you may or may not trust while Mary-Louise Parker, as a crooked member of the US Senate, steals the scene she is in with glee. Yet this is Jennifer Lawrence's film and once again you can understand why she is the most popular actress of her generation. Confident in her Russian accent, she commands every scene with ease and manages to mix toughness with an air of sensuality. The relationship between her and Joe Edgerton's Nate may seem forced but apart from that, this is her film and don't you forget it.
This is a movie that is definitely not for everyone, It's tough and graphic and will have you wanting to look through your fingers. It also is far too long and often gets lost under the weight of its own twisting plot. even if it is contrived and often shocking, it's reasonably successful thanks to having a star who can distract.
3/5