Director: Drew Pearce
Starring: Jodie Foster, Sterling K. Brown, Sofia Boutella, Jeff Goldblum, Brian Tyree Henry, Jenny Slate, Zachary Quinto, Charlie Day, Dave Bautista
Written by Drew Pearce
Running Time: 94 mins
Cert: 15
Release date: 20th July 2018
If you were to snap Hotel Artemis in half, you would see the words "cult" running right through the middle of it. This is because it's a film that doesn't seem to fit in any one category and it certainly doesn't follow the rank and files of the Summer blockbusters that are currently flooding the multiplexes. This is for those who want something a little different than the junk box musicals or superhero films that are out. An action, crime, thriller set in the future with a vein of black humour running through it.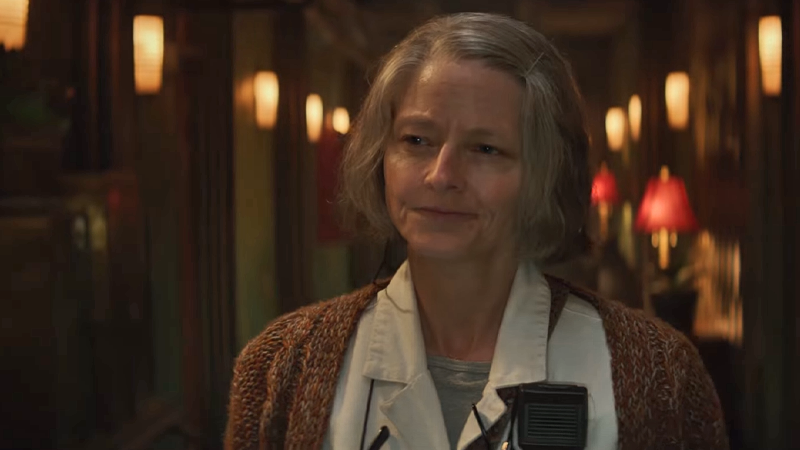 It's the near future Los Angeles and the streets are being overrun by rioters. A bank robbery doesn't go according to plan, leaving one of the thieves shot. His brother takes him to the Hotel Artemis, a secret, members-only hospital for criminals, run by Nurse, an ageing lady with a past. While there, they have to follow certain rules but with a big-time gang boss and owner of the Artemis, The Wolf King, on the way, things start to become volatile.
Drew Pearce's often dark and gloomy film mixes genres like he's creating a new cocktail. One part heist film, one part Quentin Tarantino, two parts dystopian thriller served with the occasional drop of wit and humour, laced with profanity and violence. For that, it's a film that doesn't always gel and sometimes loses itself trying to be too clever. The scenes are sometimes too wordy and while the gore factor is often too far and sits uncomfortably.
Having said there, there is still enough here to keep the attention. It zips along at a tremendous pace, introducing quirky character after quirky character and allowing the top-notch cast to do their things. There are moments of too much familiarity that we feel scenes have been stolen from other films. Sofia Boutella's character, for example, looks like she returns from the dead after Kingsman.
Thankfully, what Pearce does do is manage to build the tension enough and for most of the time, it isn't interrupted by mindless violence but an overhanging threat that this secret world is about to cave in on itself. Considering it's run by a frail-looking lady and her man-mountain Everest, who tells everyone that he's a health care professional but you know he is there as the muscle, it's amazing how something hasn't gone wrong before. When it does, in the final act, it does it in spectacular style.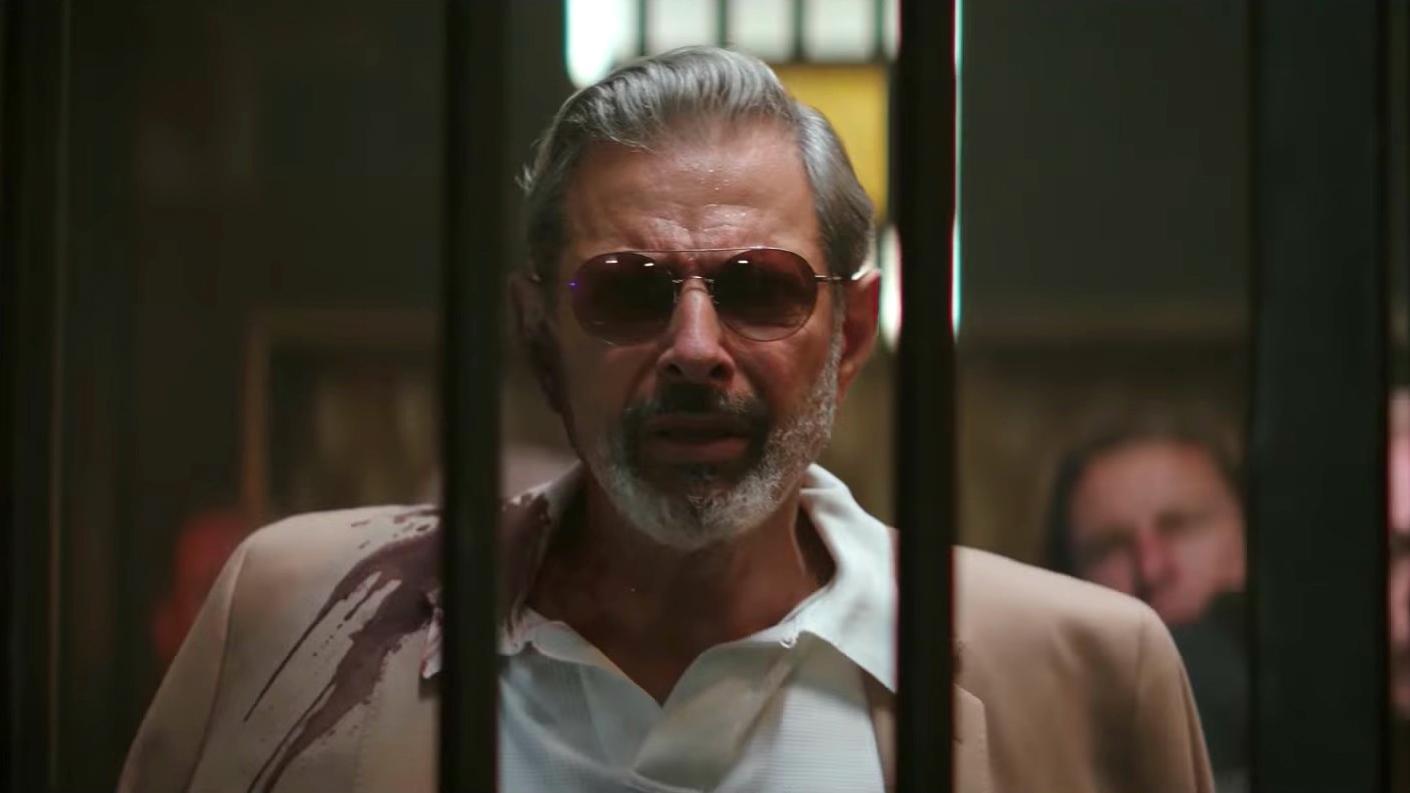 The cast is all on top form and with their energy along, pull this whole thing together. Dave Bautista has the best comic moments as Everest. Sterling K. Brown is as cool as they come as the bank robber, while Charlie Day, annoying as he is, is perfectly suited as an arrogant arms dealer. We do get to see more of Jeff Goldblum here as The Wolf King than we did in Jurassic World: Fallen Kingdom and he is, well, Jeff Goldblum.
At the centre of all of this is Jodie Foster. Yes, THE Jodie Foster. A surprising vehicle for an actress who is particularly picky about the roles she takes. Her first screen appearance in five years, she dominates the film as Nurse, a woman very much in charge of the hotel and who know that without the rules, her life would be nothing. Hiding a secret of her own, she commands every scene she is in and you are reminded why she is one of the most highly regarded actresses of her time.
Hotel Artemis is a muddled messy mainly because you feel it's trying to juggle too many genres at one time but it's an entertaining mess. It may not find its audience right away, especially with so many bigger and louder movies around but in time it wouldn't surprise me if it becomes one of those films that pop up in cult cinemas, winning over new fans along the way.
3/5