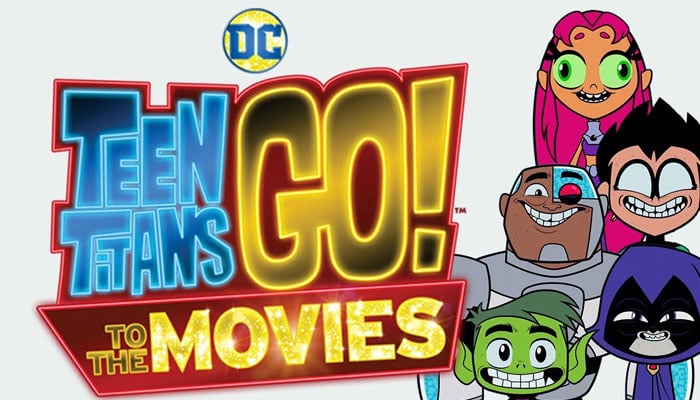 Directors: Aaron Horvath and Peter Rida Michail
Starring: Greg Cipes, Scott Menville, Khary Payton, Tara Strong, Hynden Walch, Will Arnett, Kristen Bell, Nicolas Cage, Eric Bauza
Written by: Michael Jelenic, Aaron Horvath, (Superman created) Jerry Siegel, Joe Shuster, (Batman created) Bob Kane, Bill Finger, (Wonder Woman created) William Moulton Marston, (based on characters created) Marv Wolfman, George Perez and Arnold Drake.
Running Time: 84 mins
Cert: PG
Release date: 3rd August 2018
Every Summer the cinemas are crammed with animated features, some are spectacular, others cheap and cheerful. Some do incredible box office and because of the saturation, some fall by the wayside. Usually, it is these films that turn out to be the most entertaining. Take last year's Captain Underpants, a film brimming with charm, wit and hilarity. Yet no one went to see it and it, unfairly, disappeared from the box office after two weeks. I fear the same fate may occur with Teen Titans Go! To The Movies, which may not be the best animated feature this year but it certainly is the most fun. Dare I even say it, it's better than Incredibles 2.
With every superhero getting their own movies, the Teen Titans look like being left behind, particularly their leader, Robin, who dreams of Hollywood stardom. The only problem is, no one will take them seriously and they don't have a villain that can set them apart from the rest of their counterparts. Along comes Slade, a villain who wants world domination by using mind manipulation. Could he be Robin's answer to breaking into the movies?
Based on a successful animated series for television, I was only familiar with the Teen Titans through the comic books, a collection of younger heroes made up of Robin, Cyborg, Beast Boy, Raven and Starfire. The animation is a heady mix of bright colours, Japanese-style Anime and the cheapness that TV cartoons have. It's nowhere near as detailed as you would expect from a Disney/Pixar production. While it's perfectly fine to be wowed by the impressive CGI figures that are produced by that studio, it often is the contents that are just as important.
Teen Titans Go! To The Movies is funny. I mean, really funny. Taking the current trend of superheroes movies and turning it on its head, it spoofs the fact that every hero is getting a movie, regardless. This is shown when Robin, attending another Batman premiere, has to sit through trailers for Alfred the Movie and even a film about Batman's Utility Belt.
The jokes are relentless, poking fun at Marvel, Stan Lee, even the DC cinematic universe with throwaway lines about Wonder Woman eventually getting her own film, how no one talks about The Green Lantern film and the cleverest of all, allowing Nicolas Cage to be the voice of Superman (he was scheduled to play the Man of Steel some years ago).
Fear not. You don't have to know anything about past DC movies to appreciate this. It is a silly film. There are jokes about breaking wind and slapstick humour for the little ones to enjoy while we get a running gag about how to say Slade's name. It has that same level of nonsense that The Lego Movie delivered. Let's not forget about the songs, including an inspirational song that will become an earworm like Everything is Awesome was.
TeenTitans Go! To The Movies may not be highbrow and it might not have the technical wizardry of Incredibles 2 but pound for pound this made me laugh harder than anything in that blockbuster and I came away with the same feeling I had after seeing Captain Underpants, that this is a joy and a film that deserves a much bigger audience than I think it will get. A real pleasant surprise!
4/5