Director: Guy Ritchie
Starring: Matthew McConaughey, Charlie Hunnam, Michelle Dockery, Hugh Grant, Colin Farrell, Henry Golding, Jeremy Strong, Eddie Marsan, Jason Wong
Written by: (also story) Guy Ritchie, (story) Ivan Atkinson and Marn Davies
Running Time: 113 mins
Cert: 18
Release date: 1st January 2020
Guy Ritchie made his name back in the 1990s with influential British gangster movies Lock, Stock and Two Smoking Barrels and Snatch, which set the trend of a series of similar films of questionable quality. With a couple of flops in the forms of Revolver and RocknRolla, (let's forget the Madonna starrer Swept Away) Ritchie went off to make a collection of other styles of movies. Sherlock Holmes, a remake of Man from U.N.C.L.E, a terrible King Arthur film and the Disney musical Aladdin last year, he is back to the genre that made his name. Is it the 21st Century version of Lock, Stock?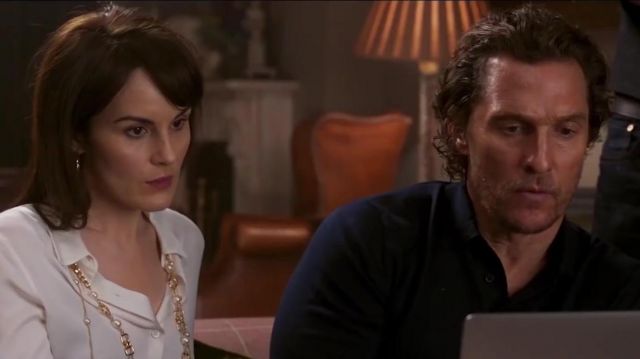 Private Eye Fletcher breaks into Raymond's house. Raymond works for a kingpin drug lord, Mickey Pearson. Fletcher starts to recall a story that starts out about Pearson selling off his drug empire to fellow American millionaire Matthew. The story twists and turns as threats to Pearson's hold on drugs by the Chinese as well as other incriminating parties is only the start of Fletcher's plan to blackmail the criminal before selling the story to the press.
As with his previous films, Ritchie loves to play around with the story, characters and time. The film never runs in order, as the slimy detective recalls the events. Jumping from one story thread to another, introducing more from the criminal underworld, including a group of youths who enjoy filming their exploits for social media, a boxing coach with a reputation and a newspaper editor out to shame Pearson but finding himself in an unsavoury position. All played out at a breakneck pace and with enough C and F-bombs to turn your gran's hair white.
This is all well and good when it happened in Lock, Stock but this surprisingly feels very dated. We live in a time where we no longer have regular gangsters but a mix of gangs who don't seem to have any morals. True, Ritchie does make Pearson American and tries to keep a level of London gangland to the pot but gone are the days of the East End hardman. There are elements thrown into the mix, but it seems that Ritchie is stuck in the past.
As the story twists and turns and more characters enter the frame, you do begin to worry if the whole thing is getting far too crowded that the cast is battling for screen time. Yet there is plenty of acting talent to keep the idea intriguing. Matthew McConaughey has an air of a man of power as Pearson, quietly underplay his role of the tough guy. He is as charismatic as ever. Michelle Dockery tries to move on from her days in Downton Abbey as Pearson's wife, Rosalind, and it's hard to watch her with a Cockney accent knowing how posh her previous character was. Henry Golding once again establishes himself as a substantial screen presence as bad guy Dry Eye.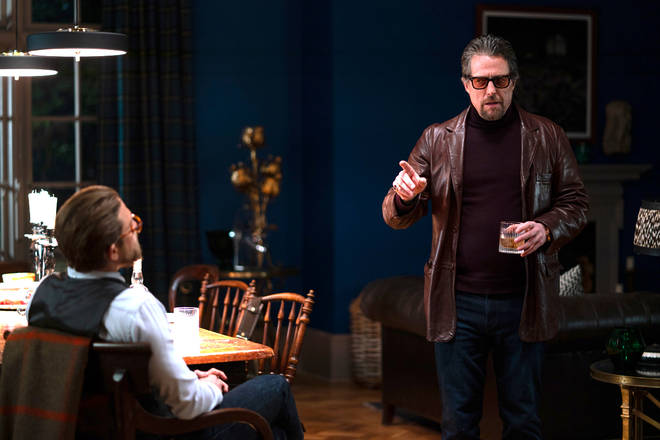 Yet it is Hugh Grant who steals the film as camp detective Fletcher. With the bizarre accent, he manages to be incredibly creepy and amusing in equal measures. It is another opportunity for Grant to show he is more than just a posh fop.
The Gentlemen is entirely entertaining while watching it, but you long for Ritchie to move the genre on. He may feel comfortable with this kind of film, but he needed to try something fresh with it. Perfectly fine but you long for something else.
3/5