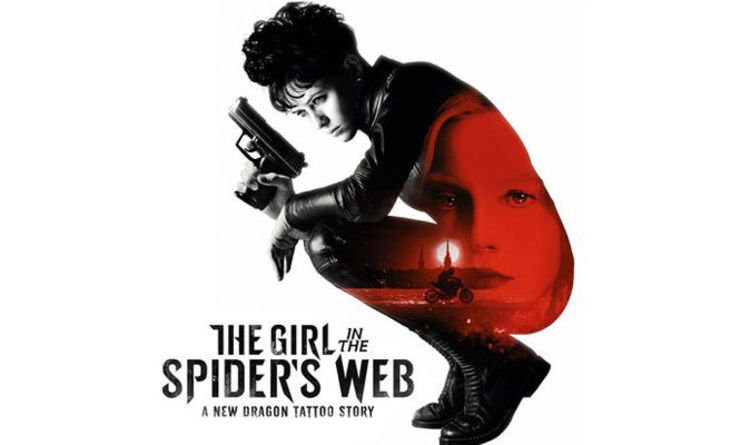 Director: Fede Alvarez
Starring: Claire Foy, Sverrir Gudnason, Lakeith Stanfield, Sylvia Hoeks, Stephen Merchant, Christopher Convery, Claes Bang
Written by: Jay Basu, Fede Alvarez, Steven Knight, (based on the novel) David Lagercrantz and (with characters introduced in the Millenium series) Stieg Larsson
Running Time: 117 mins
Cert: 15
Release date: 21st November 2018
Stieg Larsson's worldwide best-selling Millennium series spawned four movies, the European trilogy starring Noomi Rapace and a Hollywood remake of the first story, The Girl With The Dragon Tattoo, with Daniel Craig and Rooney Mara. Now, following the continuation by the author, David Lagercrantz, comes The Girl In The Spider's Web, which focuses more on the female character, Lisbeth Salander. Yet what was once one thing has become something quite different.
Anarchist and computer hacker Lisbeth Salander has been hired by scientist Frans Balder, to find and destroy a computer programme he created that could start a nuclear war. With the help of reporter Mikael Blomkvist, the pair have to stop the weapon from getting into the hands of the American government as well as other parties interested. However, as the web of intrigue starts to close in, Lisbeth finds that her past is involved.
The original books and films were focused mostly on Blomkvist, with Lisbeth an important part but never in the forefront. This time, she is the main protagonist, a pansexual, damaged woman who acts like an avenging angel against men who abuse others. The first time we see Lisbeth, she is dealing, in her own way, with a wife beater. This scene sets the tone that she is no longer just a woman who is dealing with her own demons while attacking governments and wrong-doers for a journalist to write her story, she has become Batman.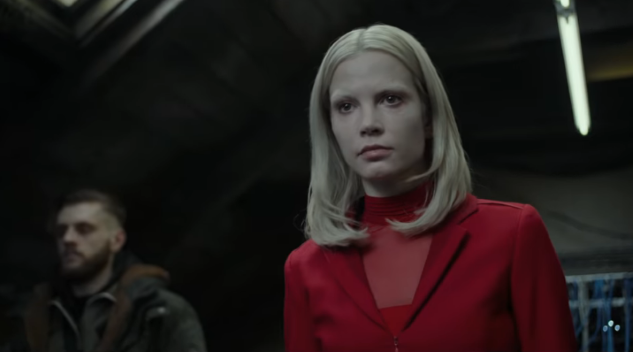 Throwing out the original tone of the stories, that of psychological thrillers, this time we have an all-action drama which mixes Bond with Bourne and Mission: Impossible, with Lisbeth as the superhero who finds herself in car chases, ludicrous situations that she manages to find a way out and set pieces that get louder as they progress. Where Dragon Tattoo had moments of subtlety, this has none, which is a shame because Lisbeth is a complex and fascinating creature that could have carried on the flag of the trilogy. Instead, this aims as a crowd-pleasing multiplex audience with flashy camerawork and mindless whizzes and bangs.
Director Fede Alvarez, who made the Evil Dead remake and Don't Breathe, has decided that complex character studies are not what he is interested in, so all the secondary players are just that, one-dimensional creations who are only there as a pawn for trying to stop Lisbeth from getting her hands on the programme. Even her companion, Blomkvist, seems to be an empty vessel, something that he certainly wasn't in the first films. This lack of characterisation means the tension that should be there, is missing. Every set piece doesn't amount to much except a lead to the next set piece. It doesn't help that everything is played out in the detailed trailer. If you have seen that, you've seen the movie. (It even shows a key twist to the story!)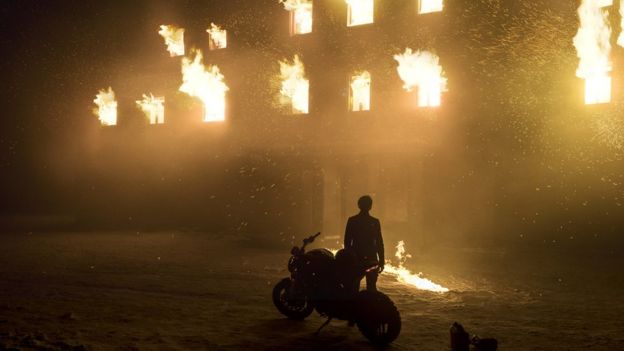 The only saving grace of this whole film is Claire Foy. Already proving herself a powerhouse in the acting world with The Crown, Breathe and, more recently, First Man, she throws everything she has in her armoury to make Lisbeth a full-blooded human, warts and all. Dialogue is sparse yet she manages to convey her mood, emotions and feelings with just a look. If she was the key player in the original films, she could be now regarded as the greatest actress around. She is badly served by a film that is more interested in thrills than plot or character. Foy manages to come out smelling of roses and she deserves much better.
The Girl In The Spider's Web is a huge disappointment, especially as if comes from a world that was dark, dangerous and gritty. This has none of that, instead, playing for cheap thrills and trying to turn a much more complex character into a superhero. Go to the Noomi Rapace films to see the real Lisbeth Salander. Yes, it's well made and Foy shines but that's about it.
2/5